If you are a leather lover, you probably know how expansive are all leather products. But everything you can imagine buying from leather store like accessories, bags, wallets (beside shoes), now thanks to the creativity and all kind of tutorials you can find on Internet, with non expansive supplies you can make everything by yourself.
Below you will find 10 interesting DIY leather accessories that are practical, nice looking and could be use daily. So soft and luxurious. From phone and lap top cases to collar necklace. Enjoy the leather crafting!
Geometric Party Goods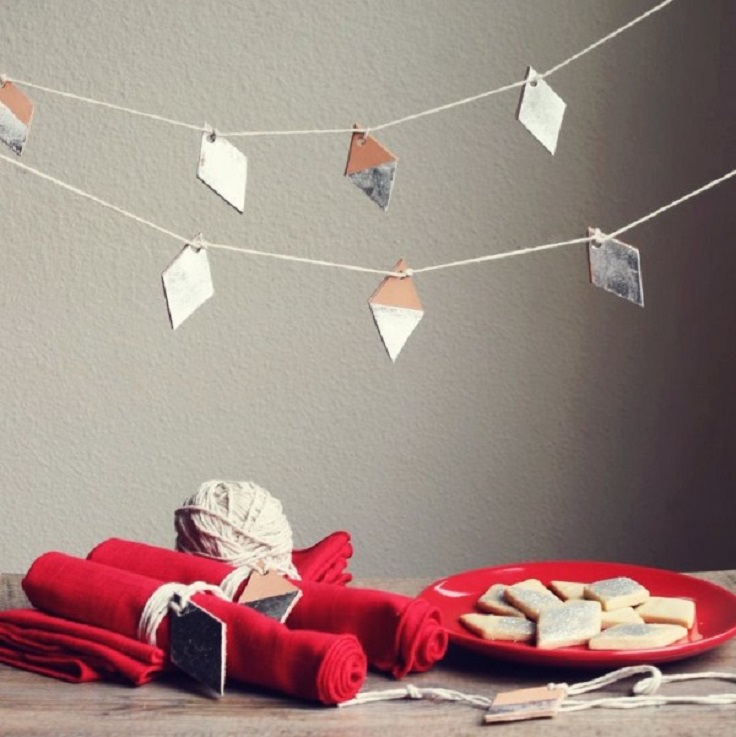 Needed supplies for making these party goods are: leather strap, heavy duty or leather scissors, leather hole punch, a mallet or hammer, transfer adhesive, foil sheets, paint brush, cotton twine. The step you will find in the link bellow the picture.
Bracelet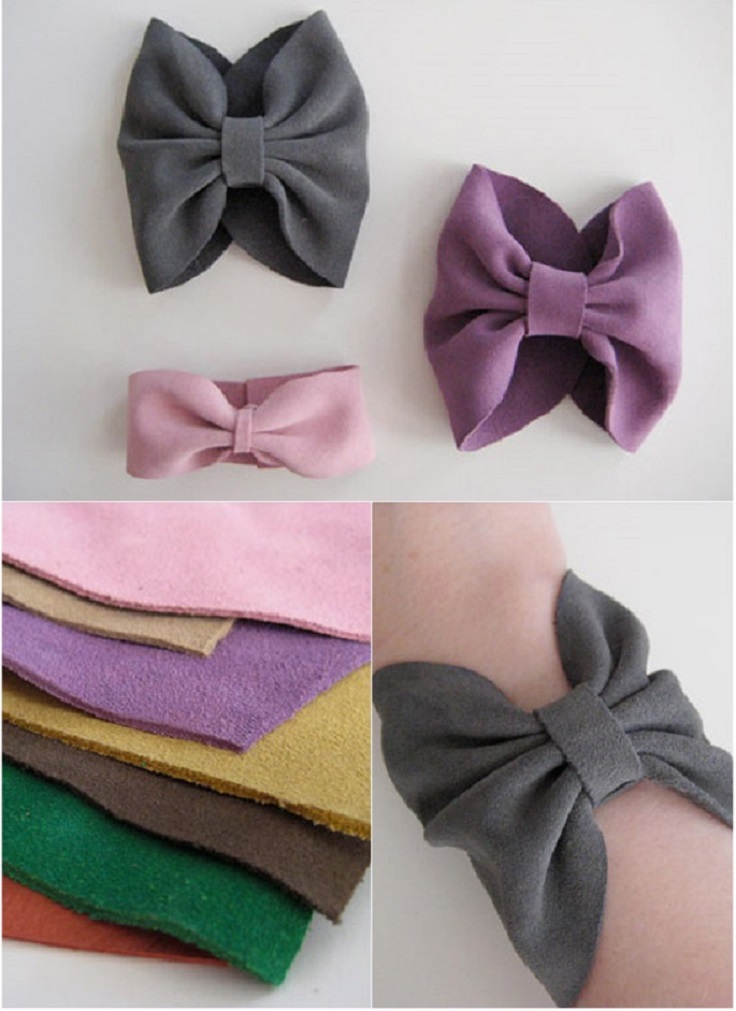 via 100layercake.com
You can make these cute bow bracelet by using leather in different colors. There are three different shapes, so you can choose which one you like the most, or maybe you'll like all three kinds.
Leather Luggage Tag
This is a good one. You will have unique luggage tag, instead of those you can find in every store. And the good thing is that it can't be damaged or destroyed easy like the paper or plastic tags.
Leather Bottom Clutch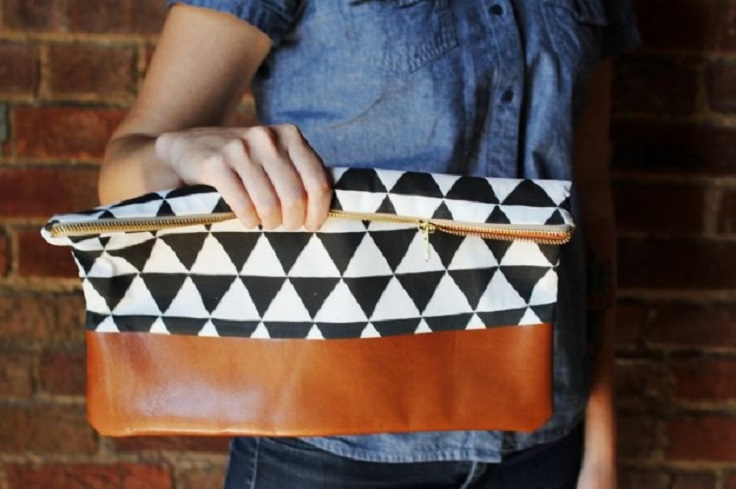 The bottom of this clutch is leather, but the upper design it's up to you. Even the color of the leather can be flexible. Enjoy your new purse!
Collar Necklace
via kollabora.com
This new accessory will refresh your look. Again you could choose what color of leather you want, but we prefer this brown one. And it goes perfectly with gold rivets.
Laptop Case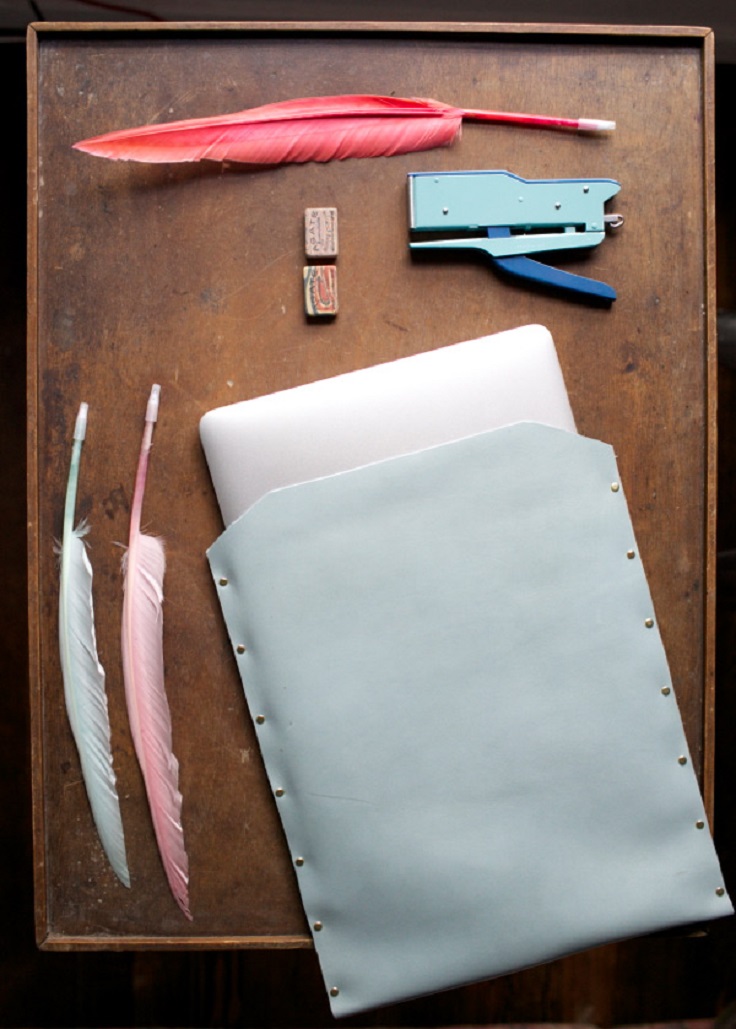 via ohhappyday.com
This lap top case looks so expansive, but it's not. And it's home made. But it doesn't look like. It's easy to make and the white color make it looks more luscious.
Phone Case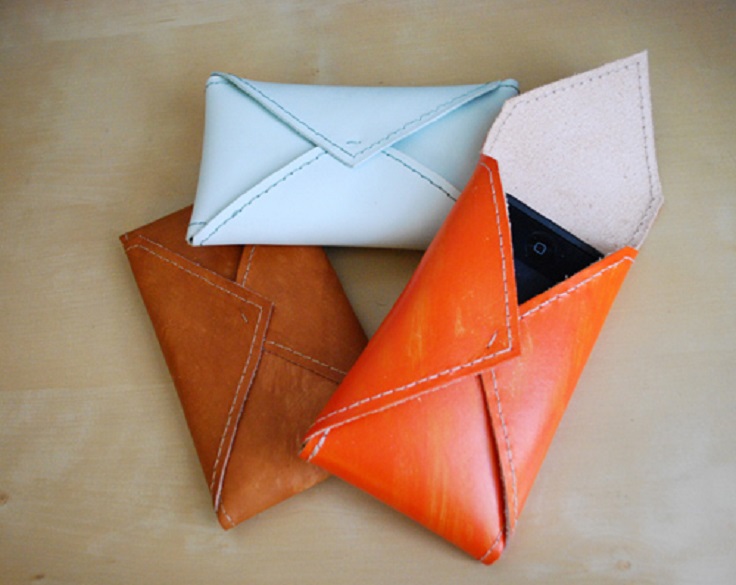 via designsponge.com
We love retro things. And these cases remind us on those old cases we used in the 90's for pagers. Ha! Let's go back 20 years backwards and be retro fashionable!
Coasters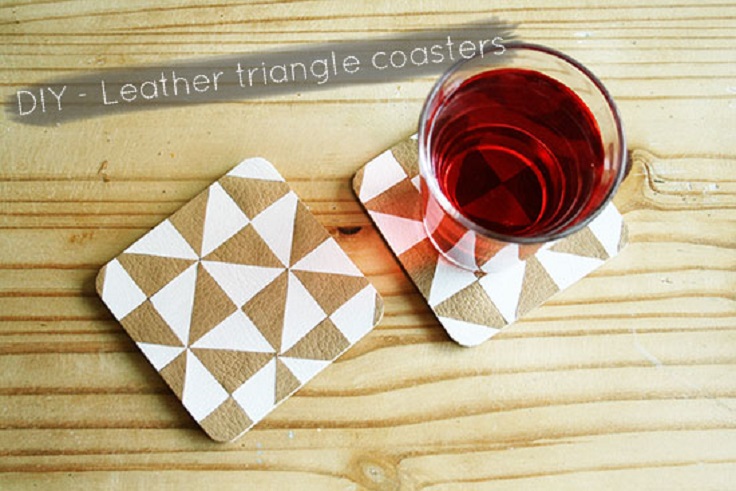 via bywilma.com
We all use them, every day, to avoid the stains on the table. You don't need to make them anew, just cover the old ones with leather. Make some interesting design like this triangles.
Passport Holder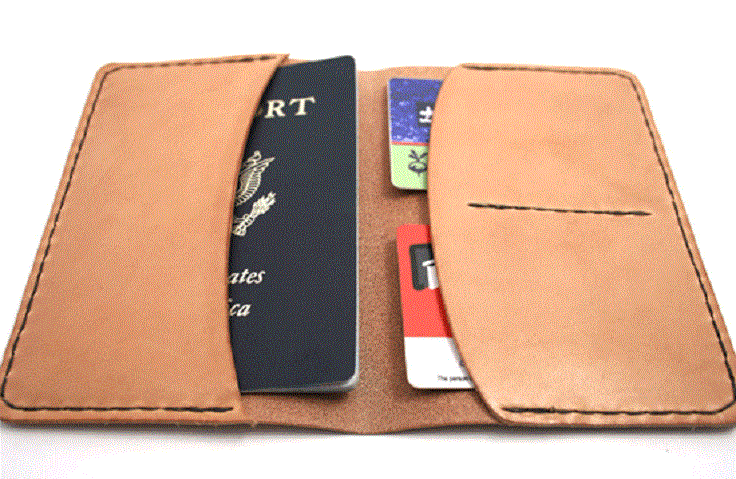 via poppytalk.com
If your money wallet is smaller, this is good idea for not losing you passport or putting it everywhere (in you luggage, bag, drawer). You can keep here also all your credit and debit cards.
Notebook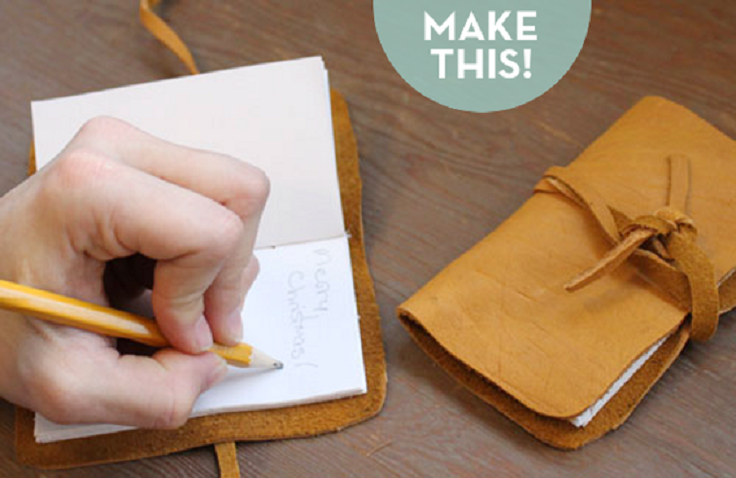 via curbly.com
Make your own unique notebook. You can close it with putting button on it, or like this one, tie it with string made from the same material.