The weather is slowly but steadily getting colder, yet some women are still not ready to give up wearing their short skirts or dresses. When they give them a good look, can you honestly blame them?
If you are one of those women, then what will you do to prolong your skirt wearing days? Well, you might wear knee-length boots which provide some warmth, but if you prefer your summer high heels or flats, then your problem can only be solved with a pair of leg warmers. Too expensive for you? Then try out these trendy and easy top 10 tutorials for leg warmers that you can make from old clothes that already take up unnecessary space in your closet.
How to Make Leg Warmers From an Old Sweater
We all know the struggle when a sweater's sleeves become too stretched and baggy from long use. So, embrace your inner fairy and make sure those old sweater sleeves get a new lease of life as your brand new(ish) classy leg warmers!
Sweater Leg Warmers | DIY Leg Warmers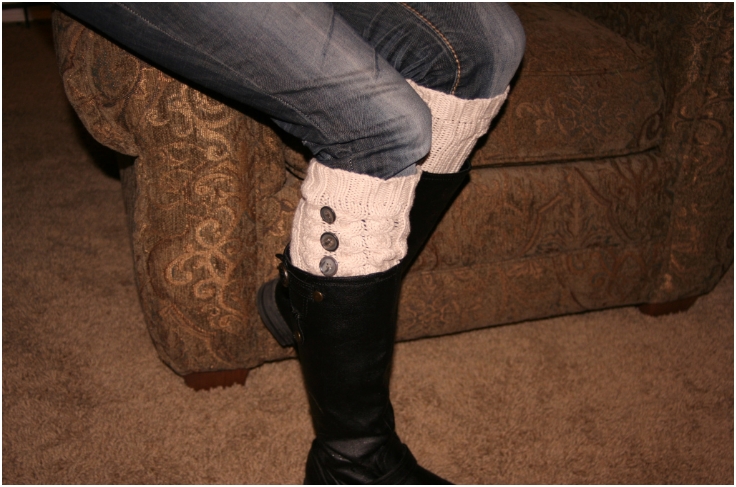 Some sweaters are too cute to be discarded. Luckily, there is a solution to that. These would-be rejects suddenly turn into a godsend for those that easily get cold feet!
Grommet Denim Leg Warmers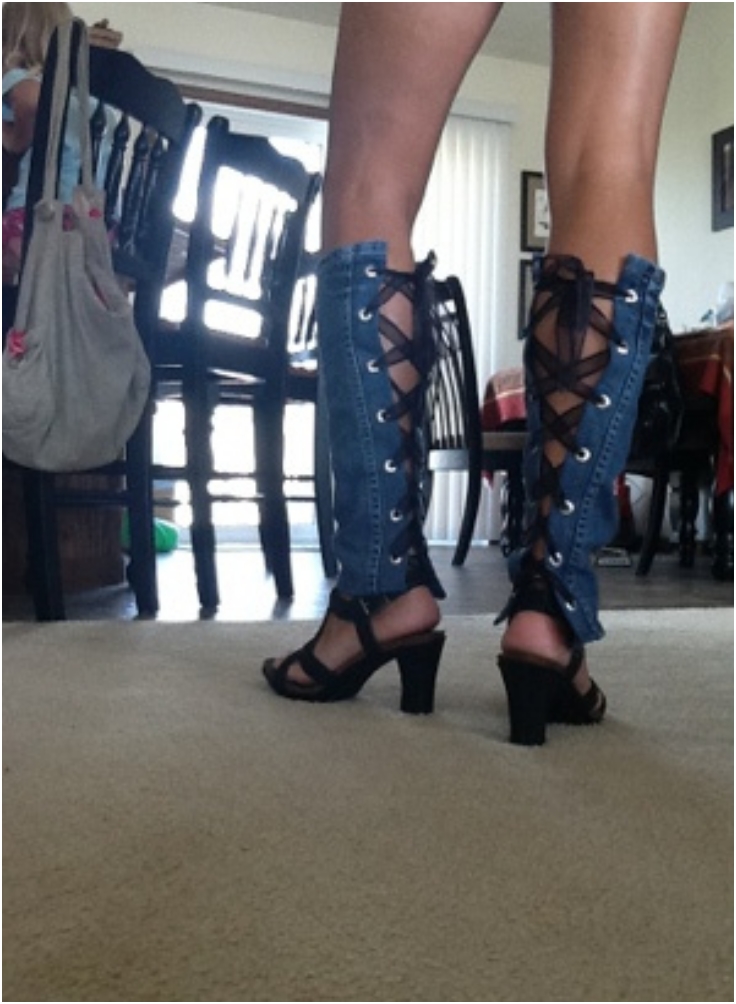 We started by addressing the cold months' dilemma between dresses/skirts and pants/jeans. Maybe you're the type that likes the best of both worlds. If so, and if all (or any of) your exes live in Texas, this is just the thing for you!
NO SEW Leg Warmers (Round Two!)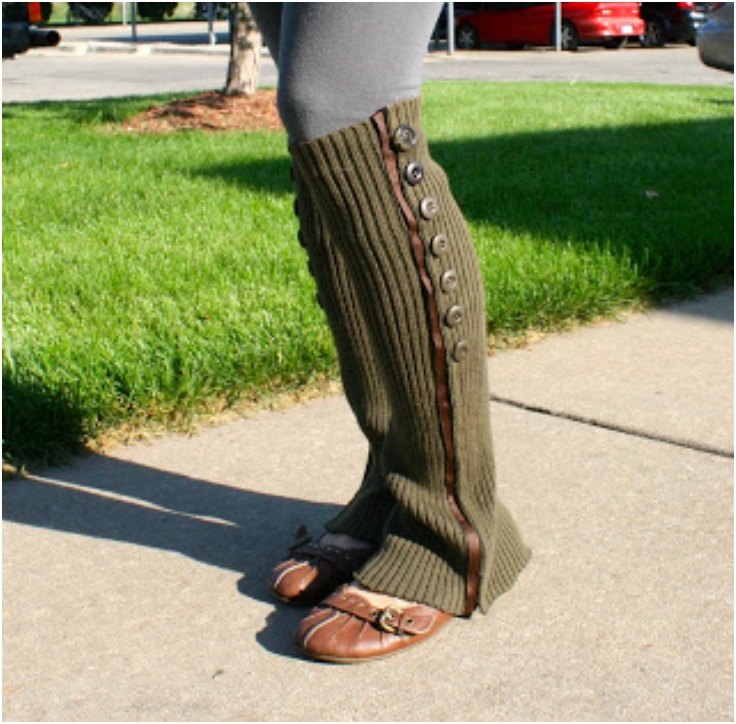 For those of you that like improvised solutions, but don't really feel like taking up the needle and thread, you've come to the right place. These leg warmers are one of the simplest solutions out there.
DIY Leg Warmers In Less Than a Minute!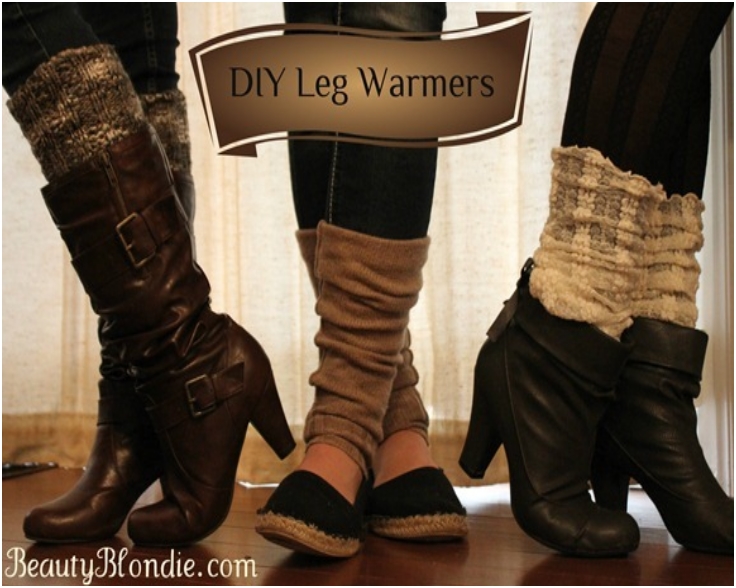 And speaking of simple solutions, you'll definitely love these one-minute wonders that will make you feel like a masterful winner in the game of 'suck it, ready-made clothes!' Either way, you'll enjoy them for sure.
Easy DIY No-Sew Leg Warmers & Hand Warmers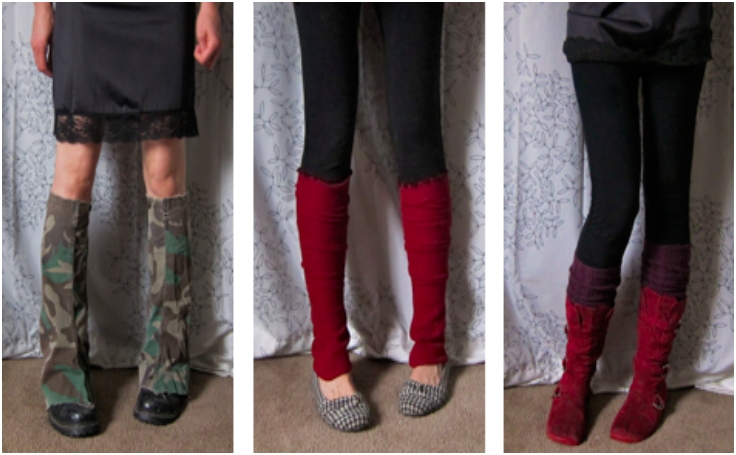 'A time to be reaping, a time to be sewing.' Yeah, we don't think so. We're on a roll here. It's no-sew bonanza for the sole purpose of making your life easier with the least amount of effort. You're welcome.
No School Like The Old School DIY Leg Warmers
For some, though, there ain't no way but the hard way, so we should get used to it. Airbourne is sure to agree. But we'd like to bend that creed a little bit. OK, a little bit more. As a result, we encourage you to go to old school.
DIY Boot Toppers – Faux Fur Leg Warmers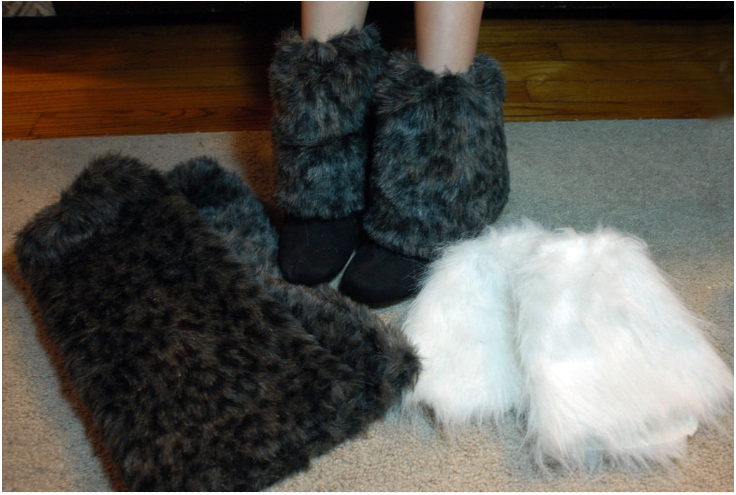 Now to address the issue for anyone living in really cold areas, where a layer of knit wool might not be enough to keep those shins and ankles warm. But don't worry, faux fur means that no animals were harmed in the process.
DIY: Leg Warmers [From Promise]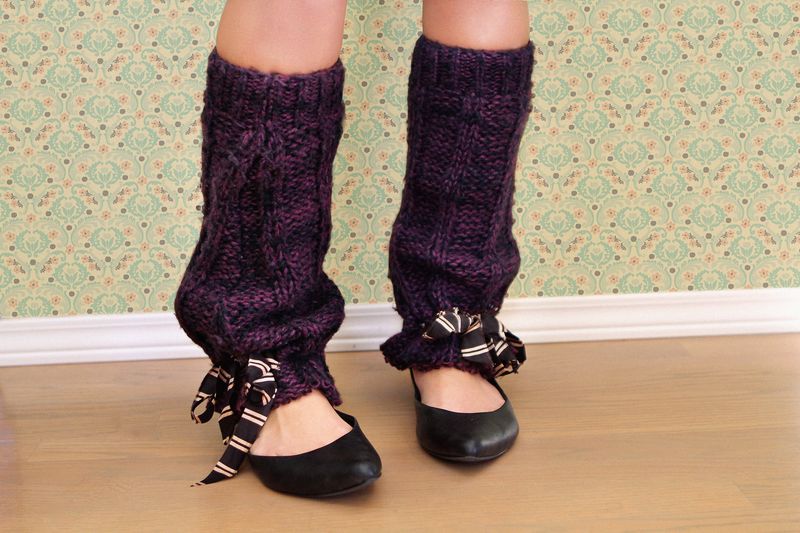 We know the feeling. Despite the cold weather, you still want to go out rocking your favorite skirt and paint the town red. Or in this case, purple. However you would like to put it, we give you another solution within your reach.
NYFW DIY Inspiration

Tutorial: lovemaegan.com
Surely there are some haute couture lovers here? Of course there are. We're guessing most of you would think DIY and high fashion rarely go hand in hand. Well, feast your eyes and prepare to be proven wrong.
We're now at the end of the road. Hopefully, you've stretched the legs of our imagination just as we did. Are any of our solutions up to your standards and tastes? Is there anything you would change or do differently? Go ahead and let us know in the comments.