Beauty matters people. It really does. Not because of what others are about to say or comment, but only because of yourself. It is proven that when a woman feels beautiful and pretty, that's the vibe that is spread around and everybody can feel it. And trust us, making your own beauty products that really work and help your skin, will make you feel 10 times better. They are usually super easy to make, much cheaper that the regular ones you buy and they last for longer period of time. So, instead of doubting if this really works, give it a try and thank us later.
Homemade Soap Recipes: Milk and Honey
There is no better solution for your skin than milk and honey. Combined together, they can rule the world. They are both soothing and moisturizing, so you can't go wrong with them.
Easy DIY Sea Salt Spray
via byjacki.com
Have you noticed how shiny is your hair in summer while on vacation? Yes, it is because of the sea salt. Make your own sea salt spray and use it throughout the entire year. Vacation never ends this way.
Homemade Natural Lip Gloss
via ourbestbites.com
It is the best if you use natural and homemade lip gloss. It really soften your skin and makes it even attractive. You will feel amazing and if it has a flavor, it might even satisfy your appetite for a while.
Tea Tree Oil Face Cream
This is best used before going to bed. It calms you down and it really helps your skin. Essentials and the smell will make you fall a sleep like a baby and your face will be like new.
Do-It-Yourself Face Scrub
Exfoliating your skin at least once a week it's really important and a key to better skin. DIY scrab is always a god choice, because you are the one that knows what is in exactly. Based on coffee, honey and many other ingredients and combinations, will make you wanna do it everyday.
Calendula Salve
via terrallectualism.wordpress.com
Heal, heal, heal. Whatever trouble you have, calendula is here to make it disappear. You can make oil or even cream. You will be surprised how good it works.
Oatmeal Exfoliant
via heallovebe.com
A big YES to it. Oatmeal is very good for your skin in a form of a scrub and as an exfoliant. It reduces the number of you dead skin cells and it helps it refresh every time you put it on.
Chocolate-Vanilla Lip Balm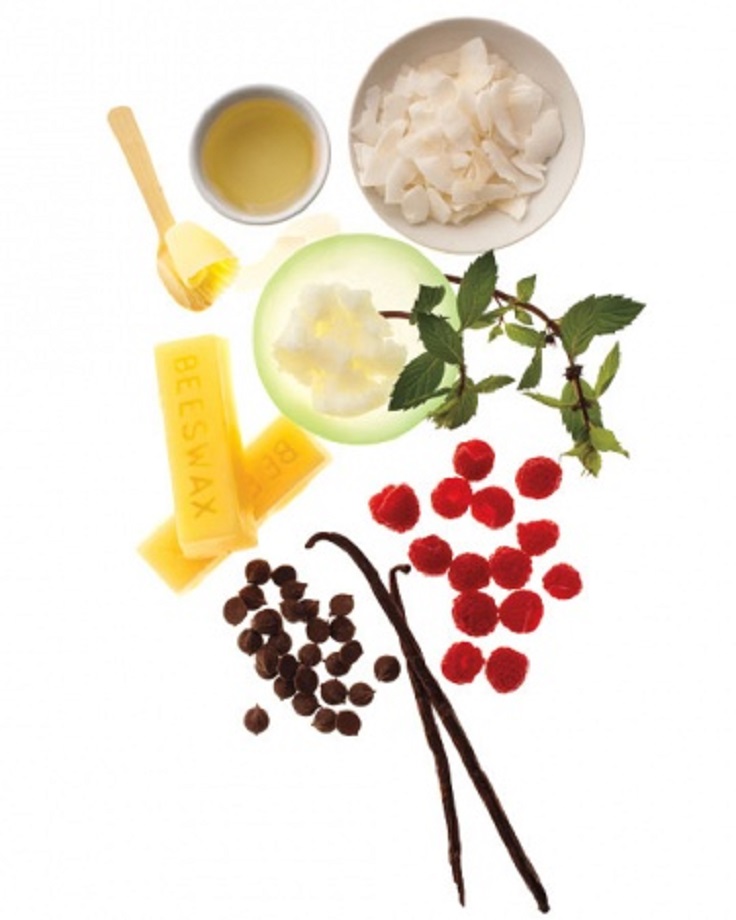 via wholeliving.com
This was probably your favorite combination of ice cream scoops. Well, now you can have it on your mouth as long as you want without getting extra pound from it. Good choice and substitute. Plus, softer lip is never out.
Fizzy Foot Soak
Don't you think your foot deserve a little treatment for taking you everywhere you wanna go? Yes, they do and this is a perfect one. A massage after that could use some good, but even if's just the soak, it is quite enough.
Homemade Natural Blush
via thriftysue.com
And you can even make it the color you want it to be. It is always good to have an option if you run out of blush without noticing. Everybody will ask about it and proudly say it, it is your own work of art.