No matter for what kind of party we are talking about, you can always make your own unique decorations, theme party and make your party memorable. Instead of putting on the table one-coloured napkins, forks, knives and plates, why not turn them in something interesting? For example, named napkins, polka dot or flower cups, bow straws? Your guests will be amazed by your creativity and uniqueness, so they will talk about your party everywhere. Use these tips and get inspired! And let the party started!
Stick to It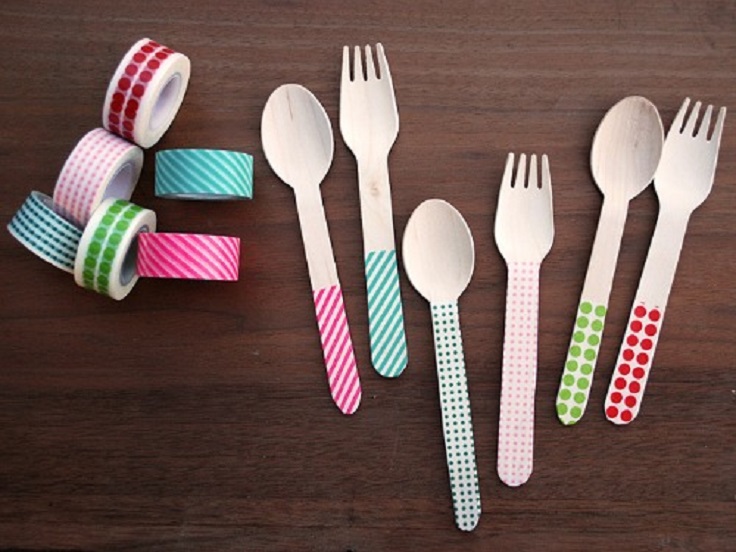 Here's a really easy way to bring some party cheer to your forks and spoons – just cover the ends of your silverware with some pretty washi tape!  We love this because it's so quick and simple, yet adds a great festive touch to your party table.
Flower Power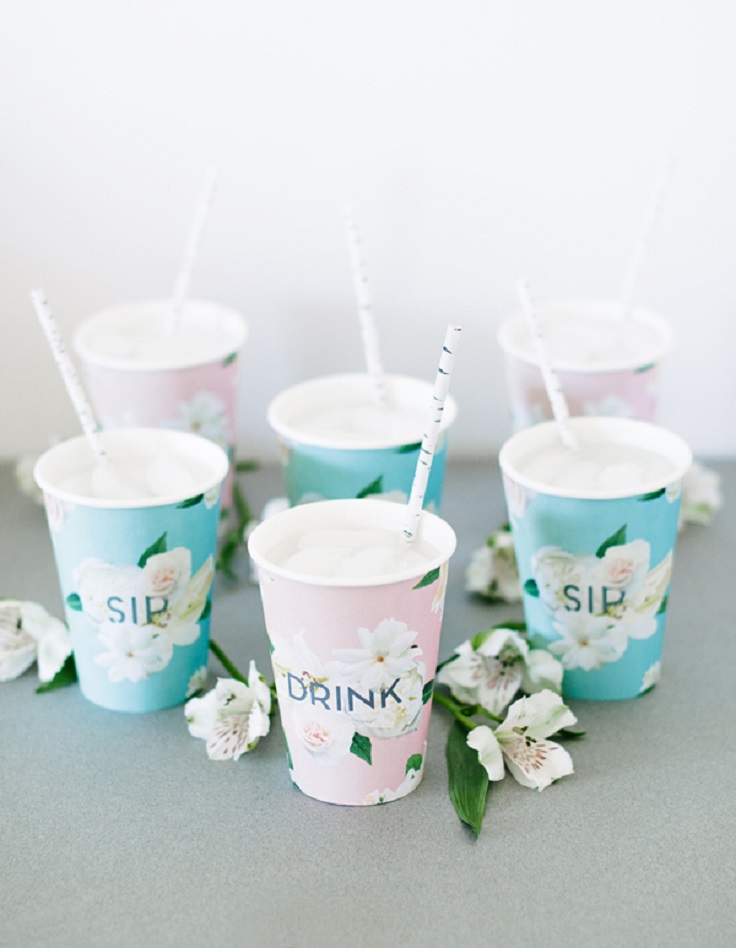 The cup wraps disguise insulated cups with pretty white florals and pastel ombre that make for a romantically festive drink. They work great for keeping drinks extra toasty on a chilly day. The design is sized for standard 12 oz. insulated party cups that are available in most stores.
Make a Mark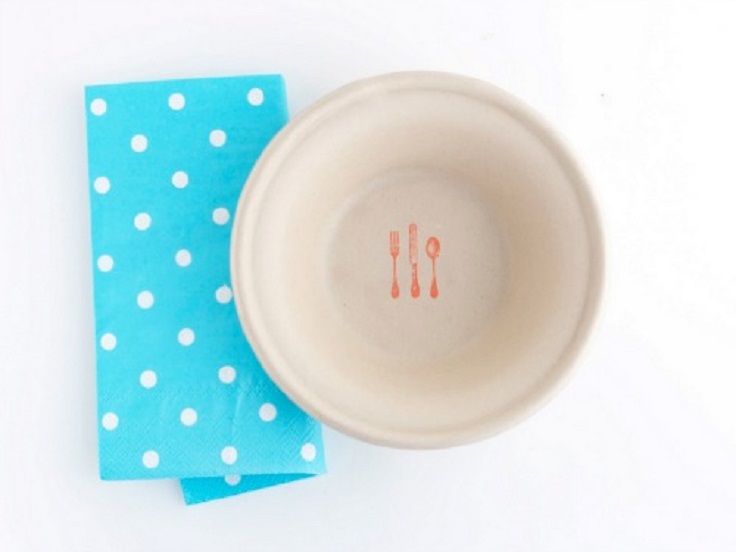 via stephmodo.com
A quirky stamp is all you need to create these cool, minimalist bowls. Throw in brightly-coloured napkins to add some contrast.
Put a Bow on It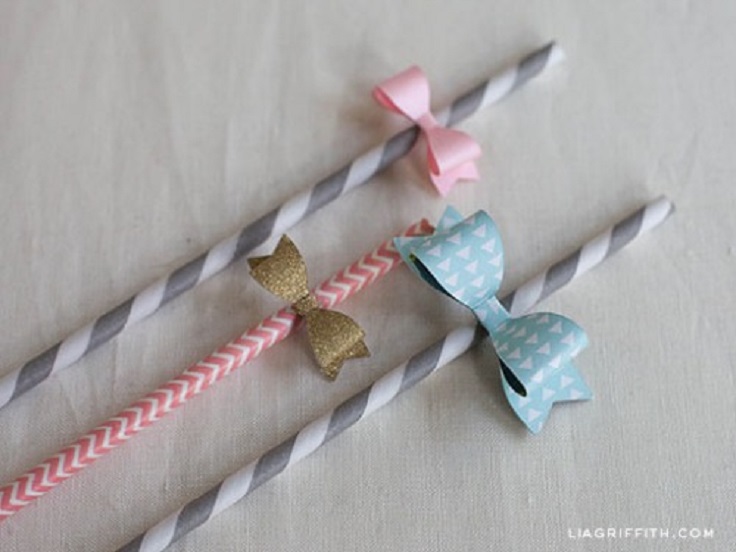 via liagriffith.com
Bow-shaped straw toppers are a sweet way to mark guests' drinks. Just print the ready-to-go templates on paper or cardstock and put them together.
Playing Tag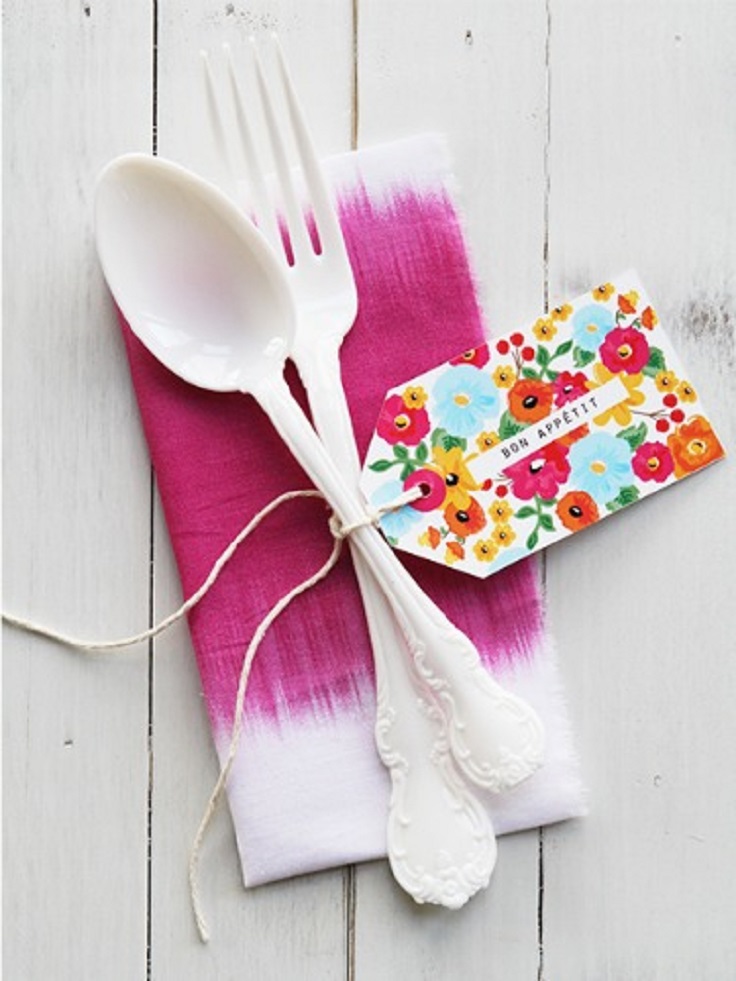 via eatdrinkchic.com
These floral tags are a cinch to make — just cut out and tie on —  and they're sure to brighten your table setting. Brighten up your table-setting with this summery floral pattern!
You Name It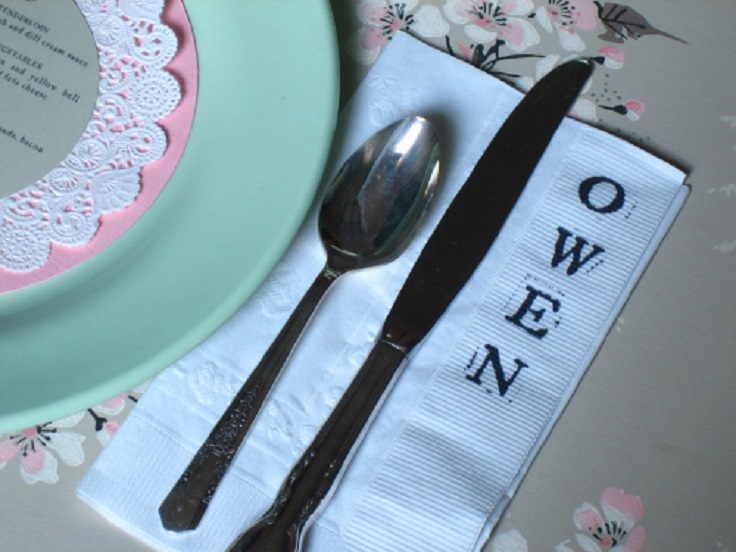 So you know when you imagine something in your head but it doesn't quite work out in execution? For a twist on place-cards, stamp napkins with guests' names (you can even ask your kids to help) so they serve a double purpose.
Polka Dot Cups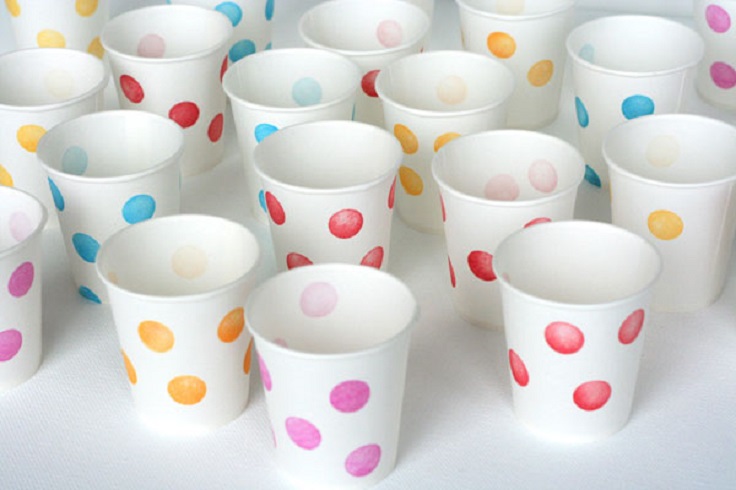 via ohhappyday.com
Cute straws mostly save the day and are luckily available in lots of places. Stamping some plain white cups is my new favourite thing to do. Plus, a stamp makes it easy to make the whole party pretty with a certain theme: stamped invites, bunting, cake toppers.
Pretty in Pastel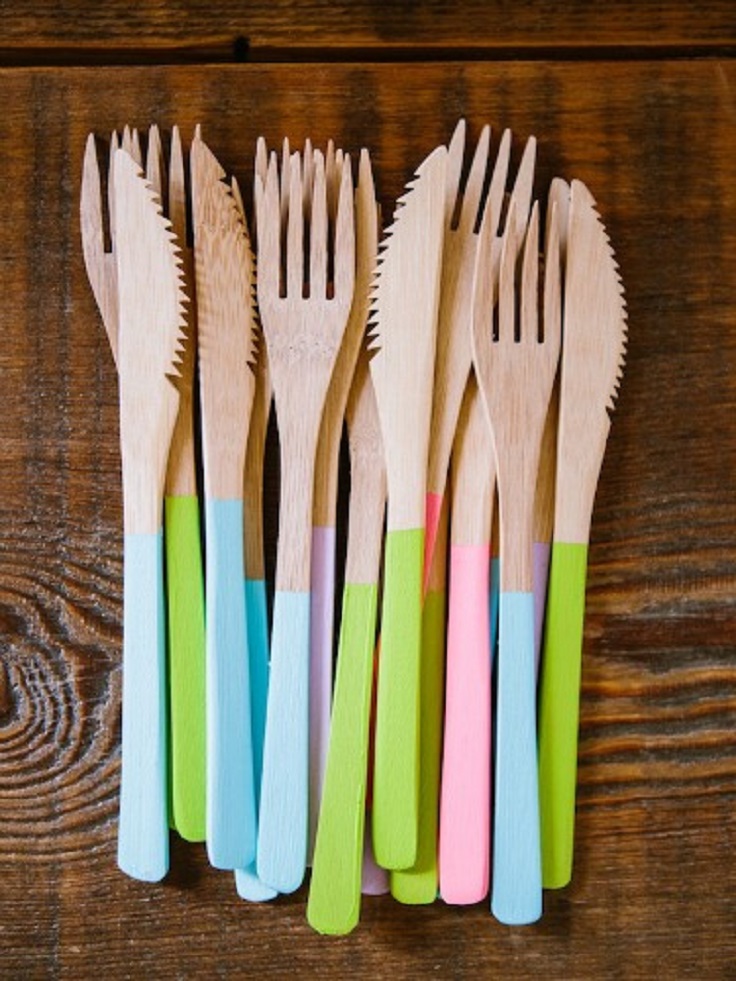 via 31bits.com
Use the craft paint and sponge brush to paint half of the stem of your silverware. We love the look of these bamboo forks and knives from our local party store, but this is a great way to spice up plastic silverware too!
Natural Touch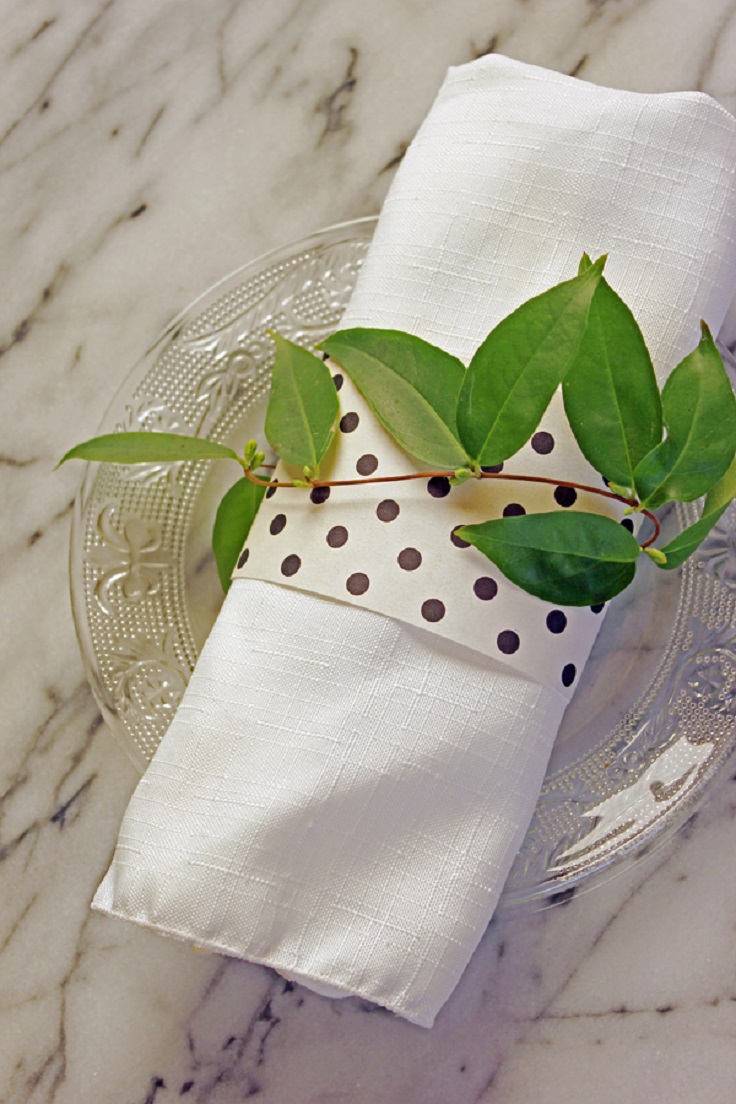 Patterned paper from the scrapbooking aisle and faux flora easily become one-of-a-kind napkin rings. Here, the ring wraps around a cloth napkin, but it would instantly elevate the paper version, too.
Mason Drink Cups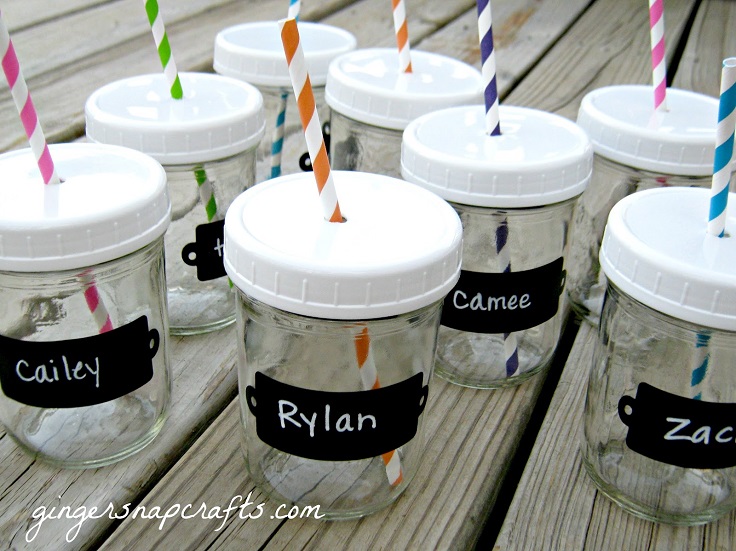 via gingersnapcrafts.com
To make these first we had the hubby drill a hole in the lid. Then we used a box cutter to trim off any loose plastic. Then we applied the chalkboard labels. Then we added the straws & wrote on the names. So cute & easy! Love how they turned out.