Cardigans have become an essential part of our wardrobe and depending on the material and style, you can wear them on pretty much every occasion. Whether you wear them at work, at the cafe, or even at a special event, cardigans are always a good idea. What's best, they completely transform your style by simply putting them over a plain shirt. And as far as the weather goes, they work best during the spring, fall, but also the summer season when we have chilly nights.
Since there are so many styles of cardigans to choose from, we end up spending a big part of our monthly salaries on them in order to have one for each occasion. Needless to say, that leads to a thinner wallet and many headaches. So, what's the solution to getting what you want without breaking the bank? You will find the answer right here, in this article we've prepared just for you.
We found the top 10 DIY projects for refashioned cardigans on the Internet that will help you make your own cardigans out of the clothing you already have in your closet. That way, you'll make sure they are versatile and appropriate for any occasion. Play around with your old cardigan, or completely transform your old sweater. Whatever you choose, the following DIY projects are here to inspire you and encourage your creativity.
So, without further ado, let's get you started.
How To Make A Wrap Cardigan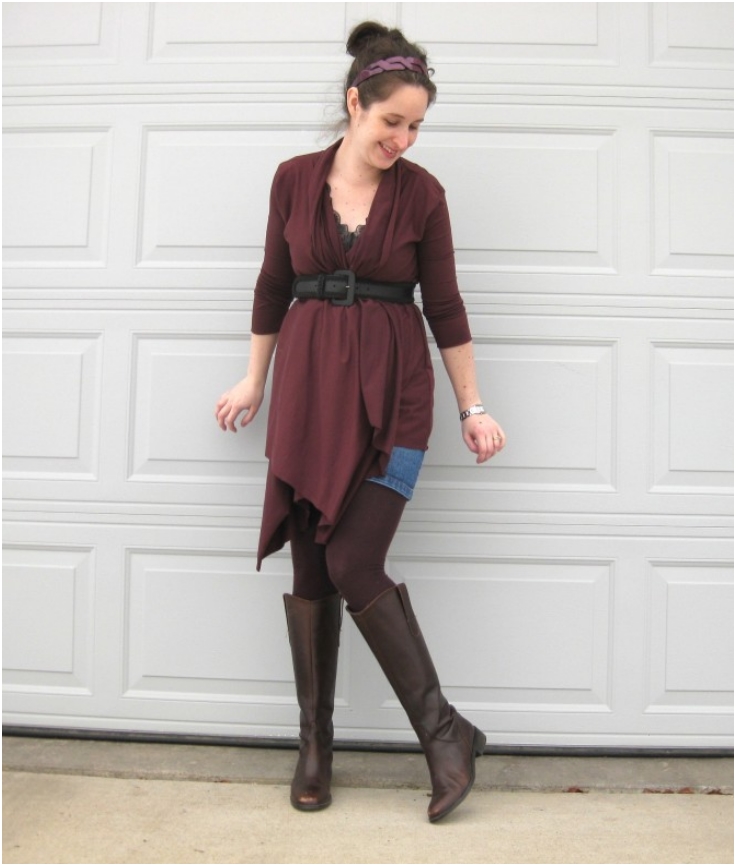 Feeling like making a cardigan from scratch? This tutorial is here to show you how to make a comfy and stylish wrap cardigan. In fact, it is so comfy the author of this tutorial has purposed it as a maternity cardigan. So, this one's for all the future mothers out there. Treat yourself to a wrap cardigan and wear it with pride until your little one arrives.
Draped Cardigan
Next, make some room for the most versatile cardigan on this list. This tutorial will teach you how to make a draped cardigan that you can wear it in many different ways – open, closed, or with a belt. That way you'll never get bored wearing it because it will look like you're wearing a different cardigan each time.
DIY Two-Tone Cardigan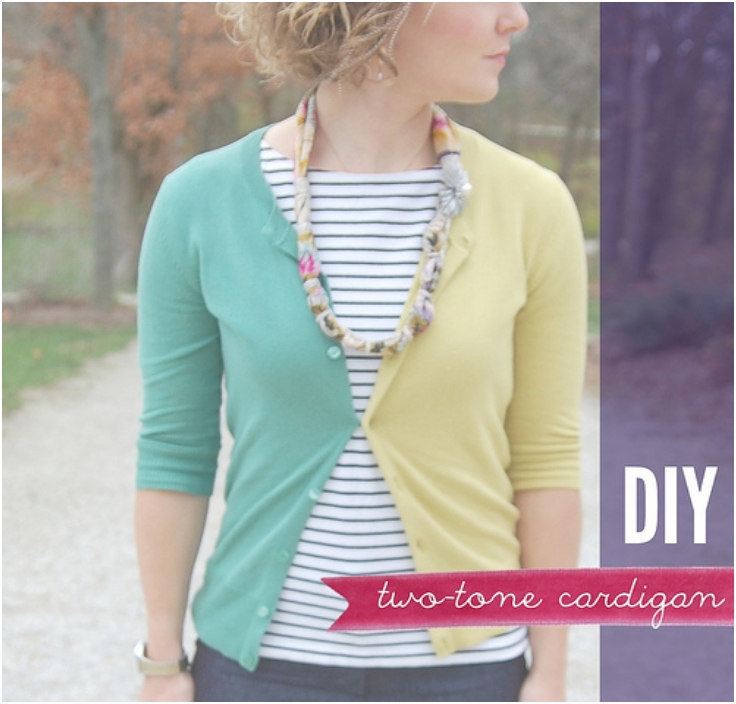 Oftentimes, monotonous clothes can be boring. Hence the two-tone outfits. If you feel like you would be interested in wearing a two-tone cardigan, check out this DIY tutorial to see just how to make one. You can even pair it with a colorful necklace or a plain shirt like in the photo.
Pumpkin Spice Cardigan – DIY Tutorial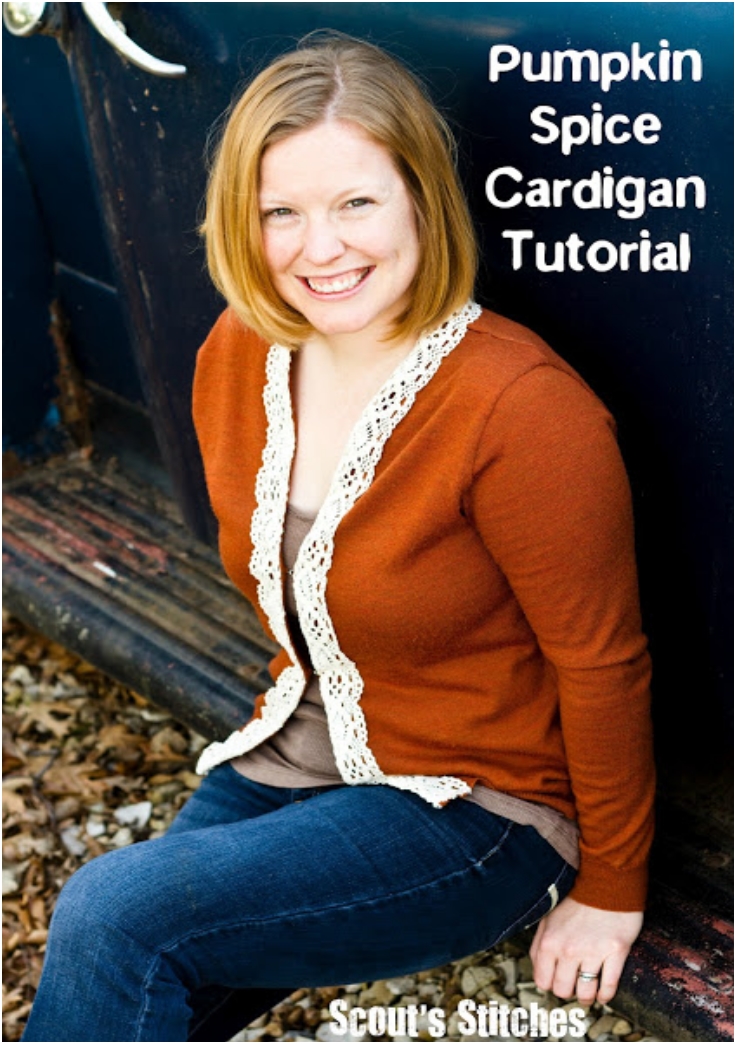 What's better than a Starbuck's pumpkin-spice latte and a pumpkin pie during the fall season? Enjoying nature and these two fall treats wearing a pumpkin spice cardigan made out of a shirt. If you have an orange/copper shirt you've quickly grown tired of wearing, try turning it into a cardigan instead of throwing it away.
Winged Drape Cardigan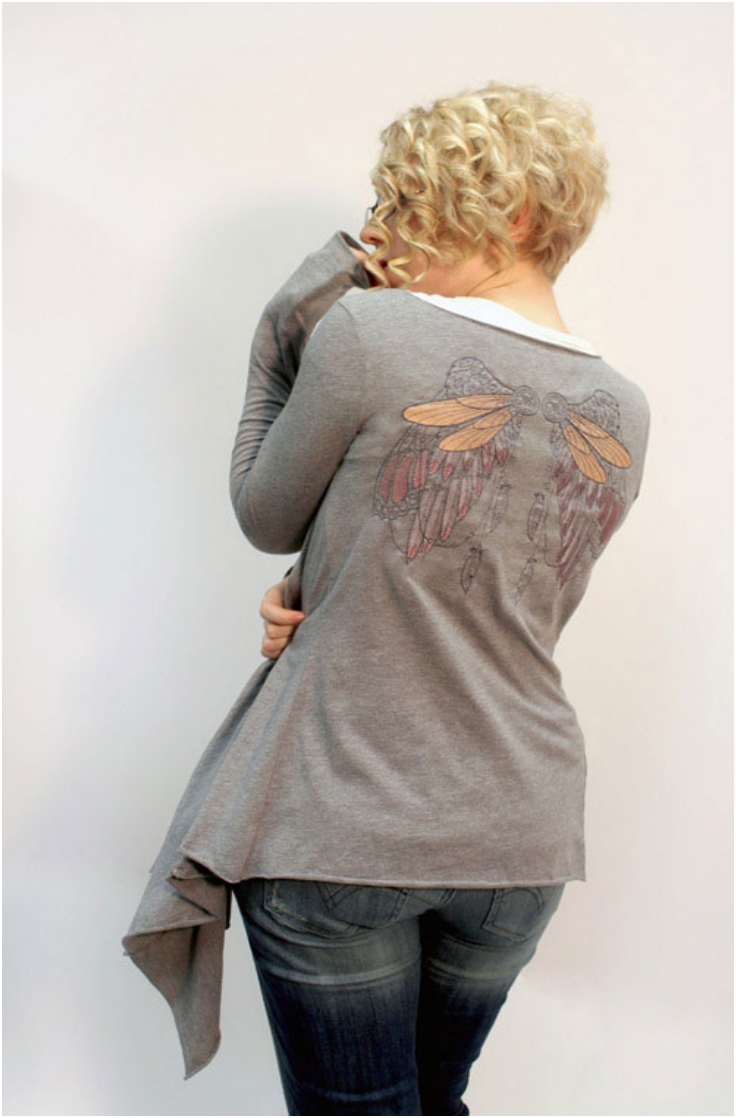 Now it's time to spread your wings and work your magic. This is a project for the free-spirited who let their creativity run wild. Check out this tutorial to see how you can sew yourself a cardigan like this one, and click on the separate tutorial given at the same link to see how you can add the winged embroidery on the back.
Embellish Knit Month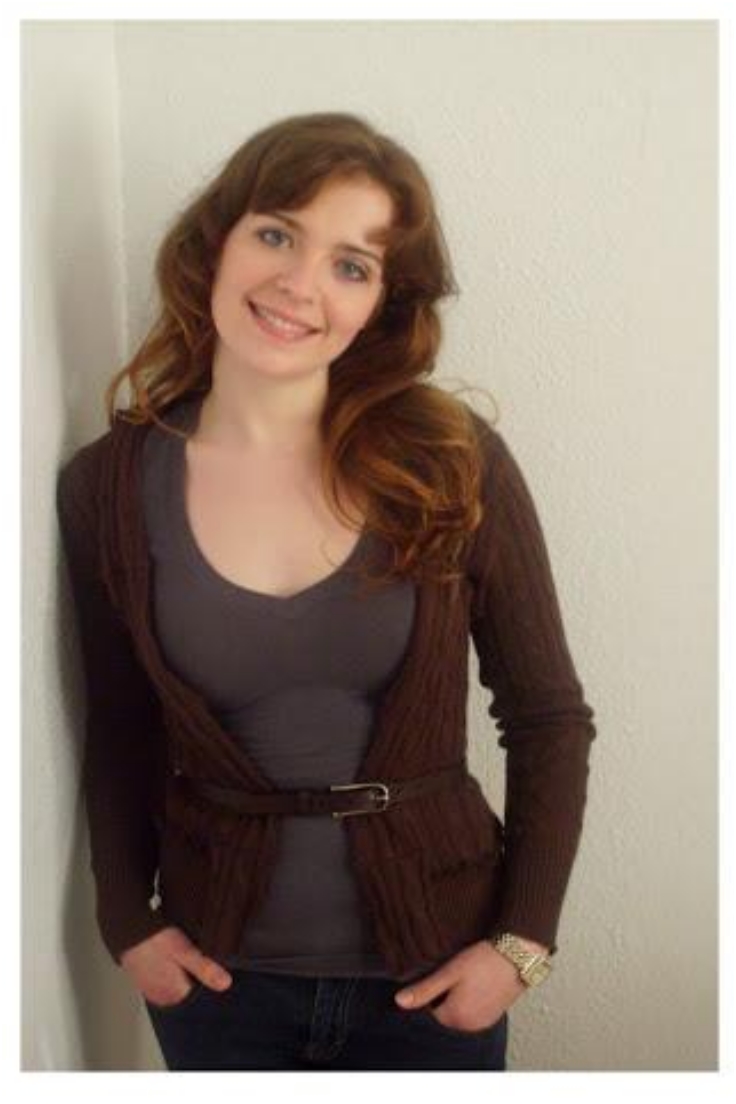 Speaking of DIY projects where you can transform an old sweater into a cardigan, we found one we thought you might like. So, grab an old sweater, follow the instructions from the tutorial, and wear it with a belt in chilly fall weather.
Sweater + Cardi Multi-Patch Refashion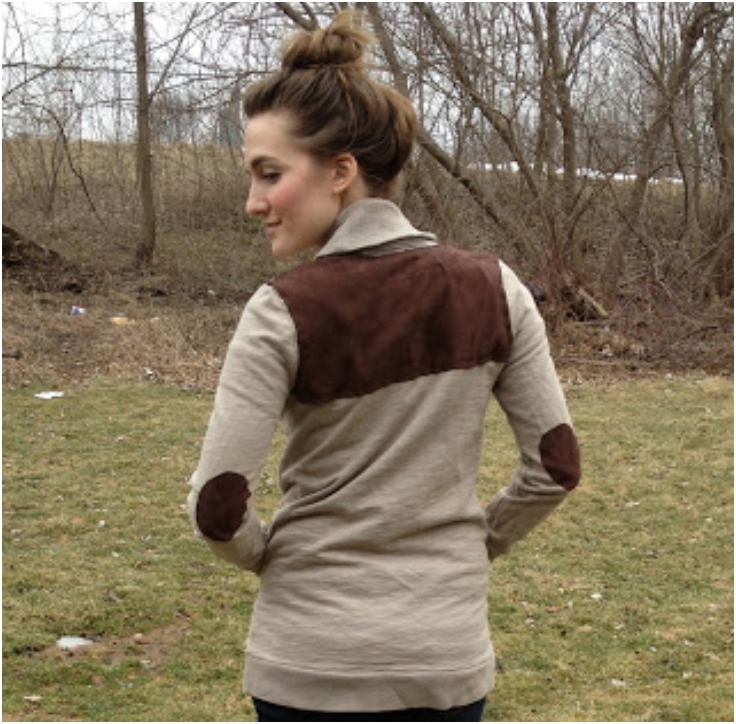 Everyone loves a good plain cardigan because you can wear it with almost any color you desire. But, every now and then, you may get tired of wearing the same cardigan over and over. So, why not patch some material onto it? It will give it the necessary transformation for you to want to wear it again. Problem solved!
LOFT-Inspired Ruffle Front Cardigan DIY Tutorial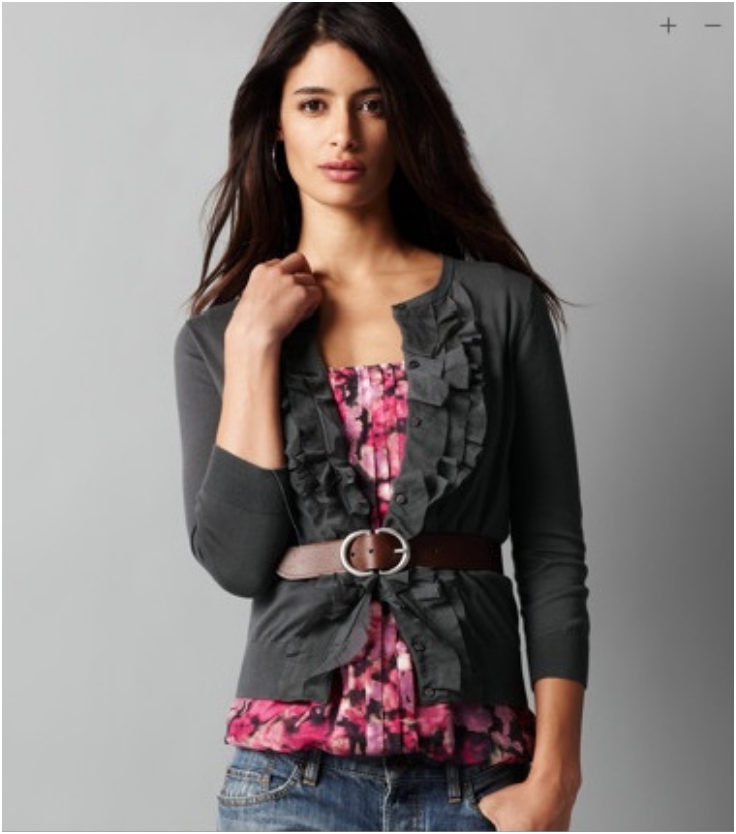 If ruffles are your thing, this is the right project for you. Click on this link to see how you can add ruffles to the buttons of your old cardigan and make it more appealing. Creativity is in your hands. All you need to do is use it.
Colorblock Maxi Cardigan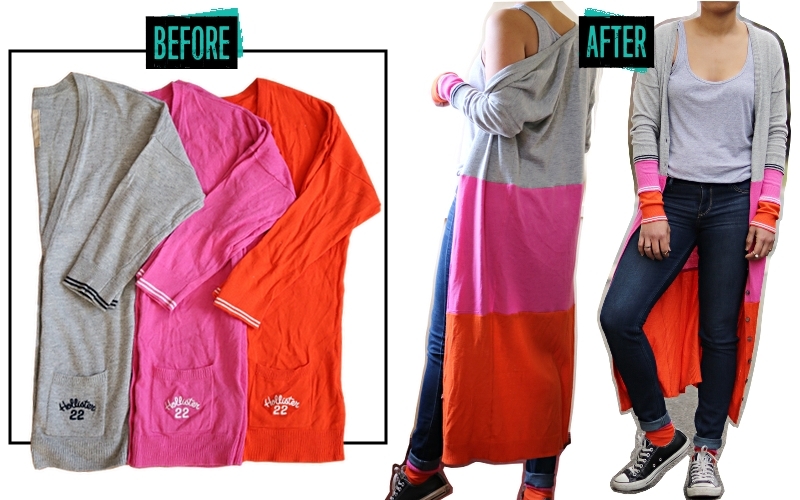 What's better than having three cardigans of different colors? Try one super comfortable maxi multicolored cardigan. It looks really cool and we bet it's super fun to make. If you see yourself wearing this, waste no time thinking it over. Get your sewing machine and get to work!
Cardigan With Ruffles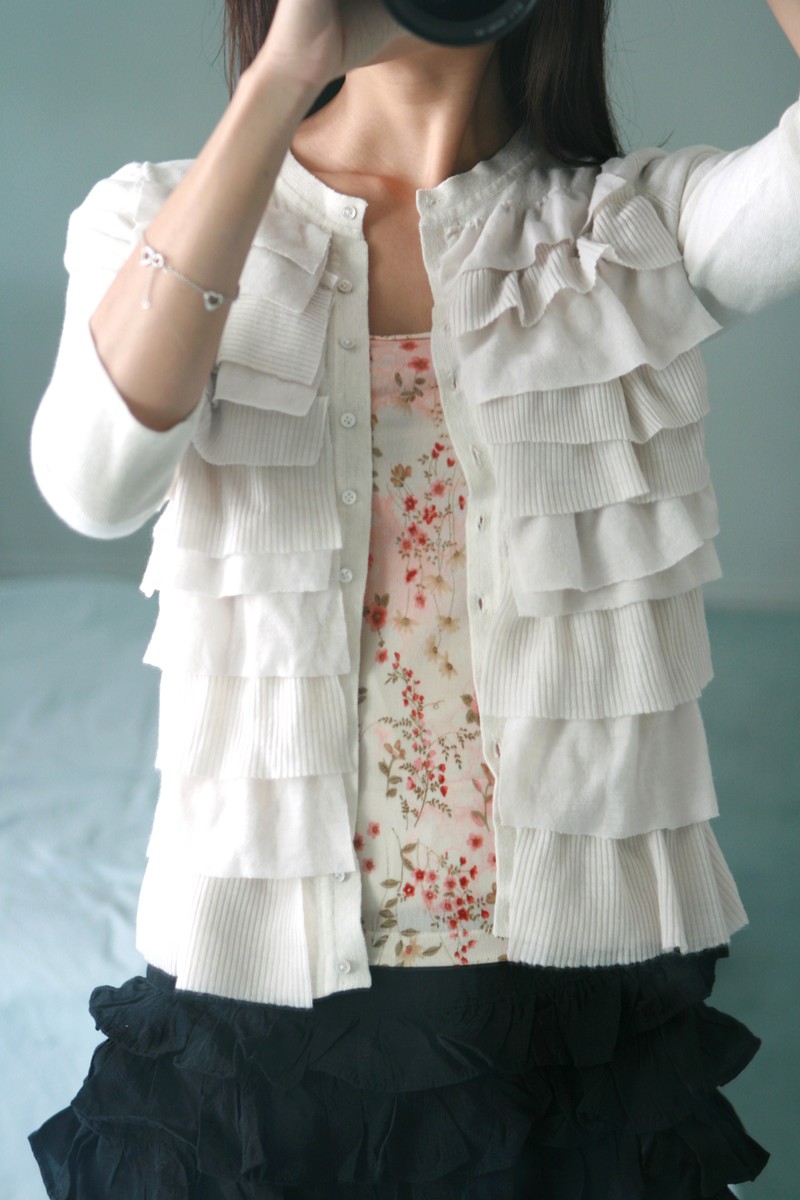 And if you really can't get enough of the ruffle cardigans, here's a slightly more different DIY tutorial that shows you how to make ruffles from a sweater dress and sew them onto your old sweater to give it a completely new look. The possibilities are truly endless.
This is it for today's article on Top 10 DIY Refashioned Cardigans. We hope we've inspired and encouraged you to refashion your old cardigans or make new ones from scratch. If so, let us know in the comment section below.