Books are the greatest treasure we can posses, for they give us knowledge and sweep us away from reality to places we've never known existed. Unfortunately, not all books have the same value or have stood the test of time, and have therefore become just another thing that takes up space in our home. Especially if we're talking about something completely unreadable, like Ulysses, or a French dictionary.
It is still a shame to throw them away, so what can you do with those useless hardcover books? Well, reuse them, re-purpose them into something that is useful and pretty at the same time. If you're short on ideas, we are here to help with these top 10 DIY projects for repurposing old books.
Book Tables + Book Camera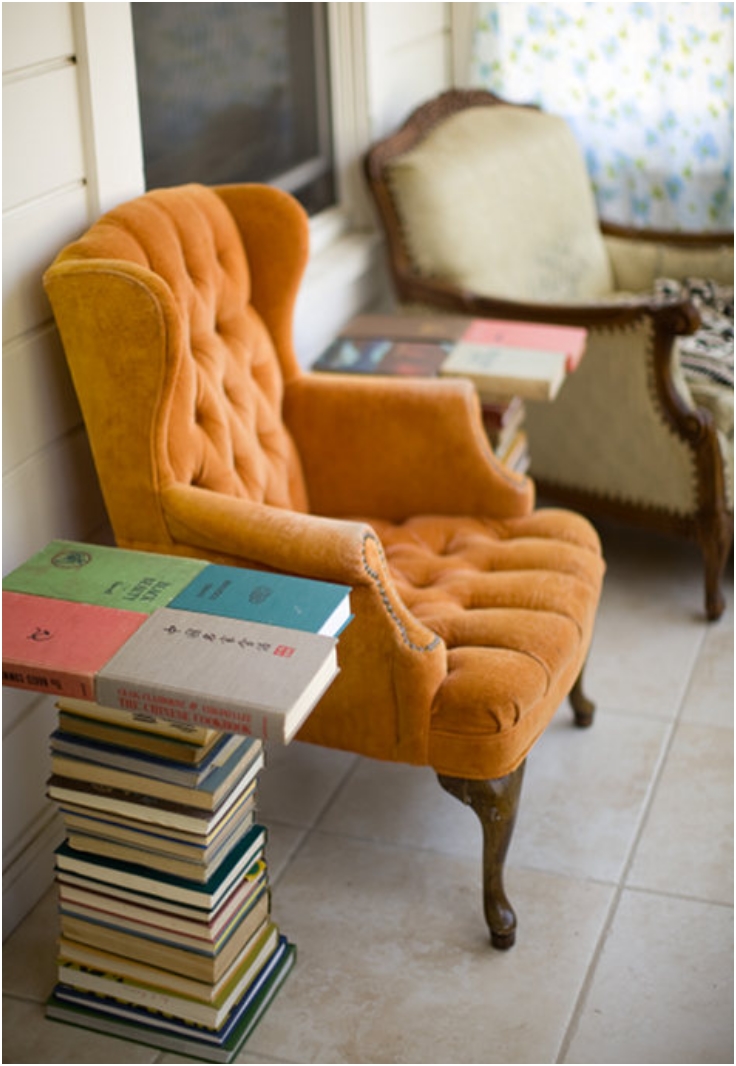 Armchairs and the coffee tables/stands always go hand in hand. However, the trouble is that few carpenters or woodworkers would bother taking up such a small project. Here's an easy fix for that.
Upcycle: Time for a Good Book (Clock)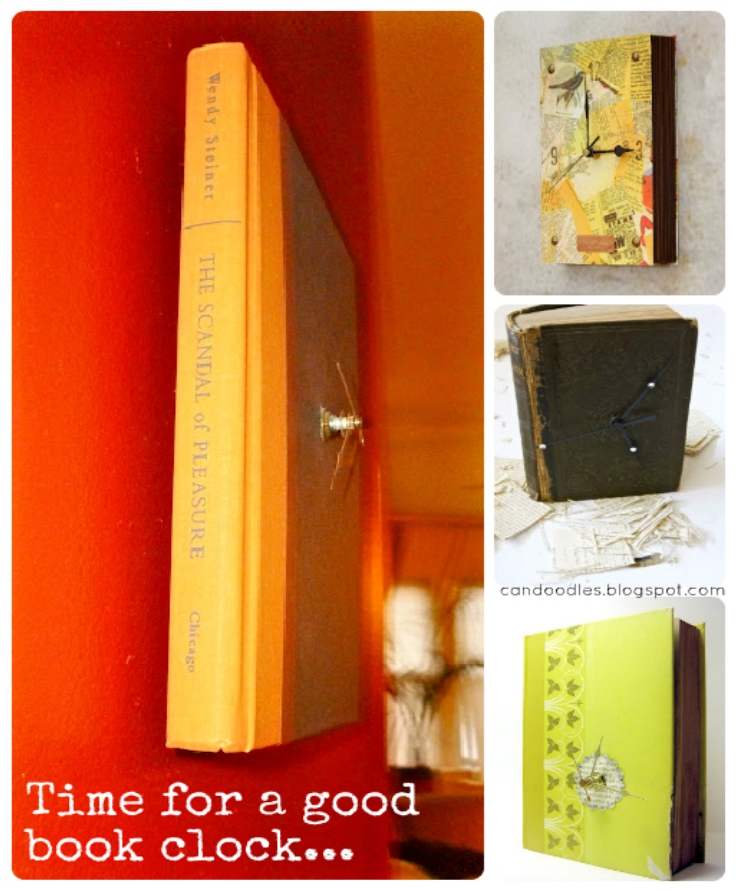 Sometimes you look at an old book, and imagine how pompous and arrogant the author must have been, and how they wouldn't even give you the time of day if you met them? What if we told you that you could change that?
DIY: Nerdy Chic Book Clutch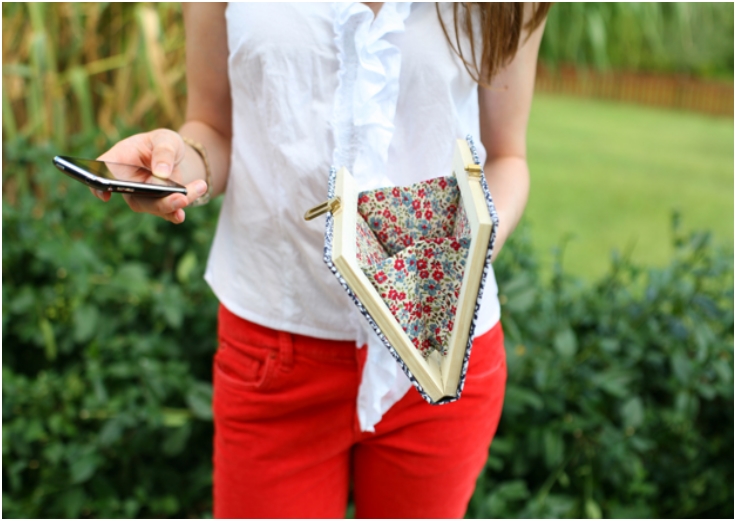 No, this isn't the clutch you use to change gears when driving stick shift. It's also definitely NOT an automatic. But when you want to escape the clutches of the ordinary, well, you've come to the right place.
DIY Book Headboard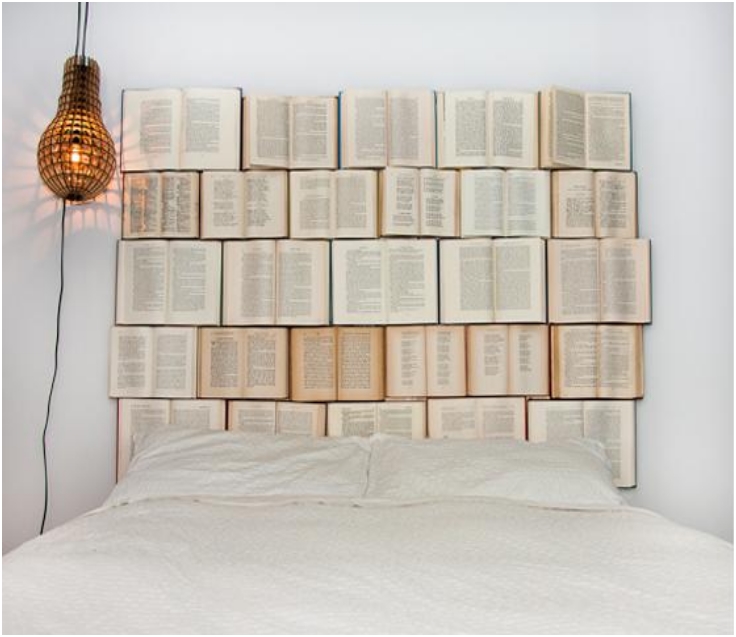 Let's face it – every book lover wants to sleep with books, and many of us have dozed off with one in our arms. Then, welcome a-board the book train! Get ready for timeless words to loom over your night's sleep.
How To Make A Book Lamp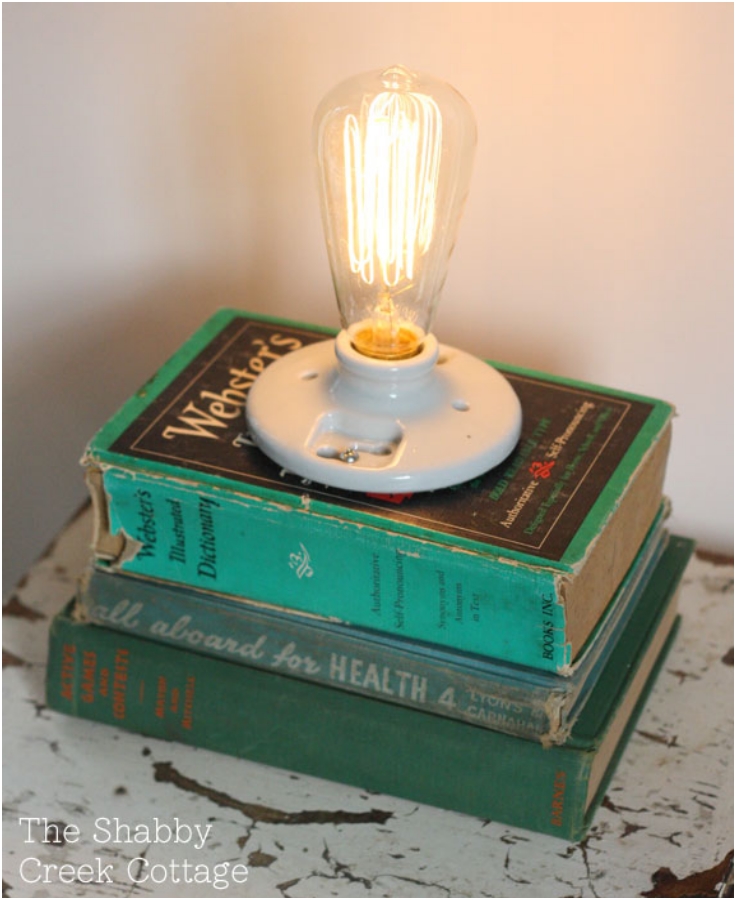 There's a reason why literacy and education are called enlightenment. Instead of proverbial light, now books would be able to bring literal light to your life and every day. Talk about being poetic…
DIY Book Planter With Succulents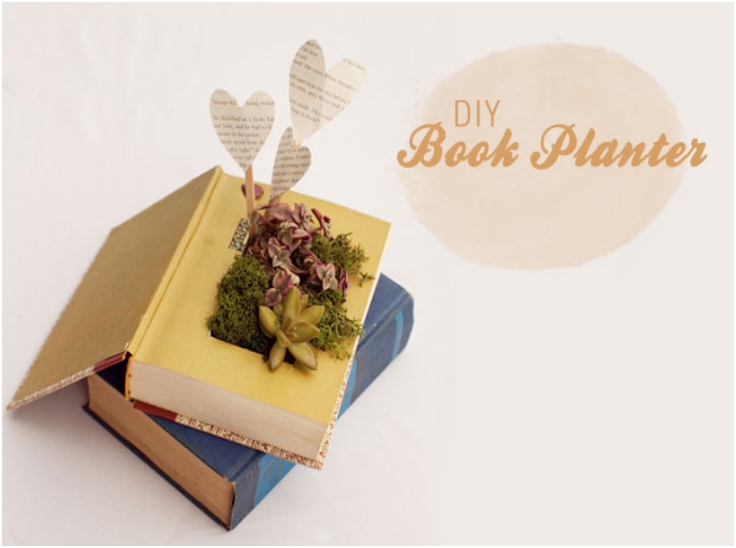 They say reading is like succulent nutrition for the soul. Or something like that. Why don't we let books become an actual vessel that holds the necessary nutrition for succulent plants? Checkmate, expensive plant pots!
DIY "Book Shelf"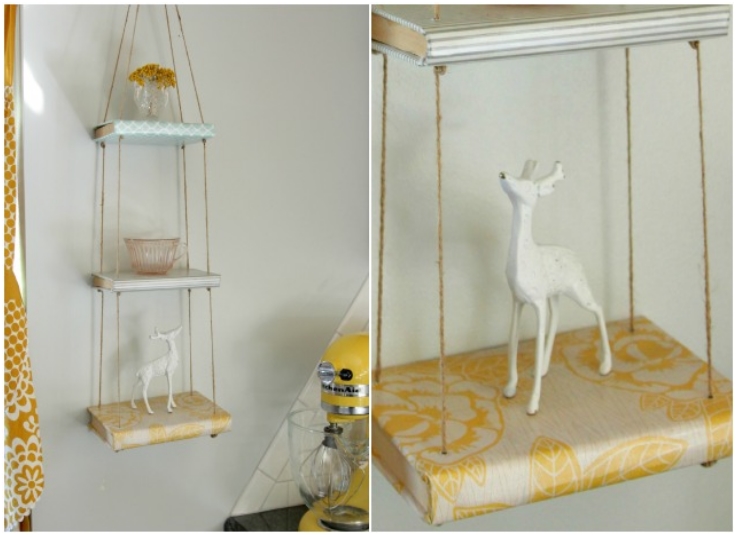 One often wonders what Sir Sean Connery meant when he would say, "shave yourself!" We're not going to delve into interpreting what the legendary man might have meant, but we're just going to say this is one heck of a bookshelf concept.
Book Bag Craft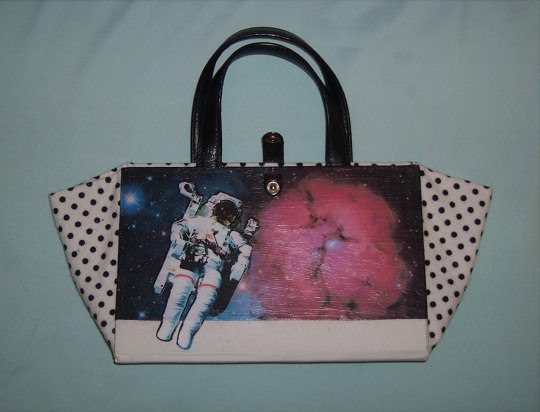 Ladies, we are always after a purse that can fit all our things, and is strong enough to keep them together. Yet these types of bags always elude us. So, why not just make one yourself, using the firm and cool hardcover?
Make: A Photo Frame From A Favorite Book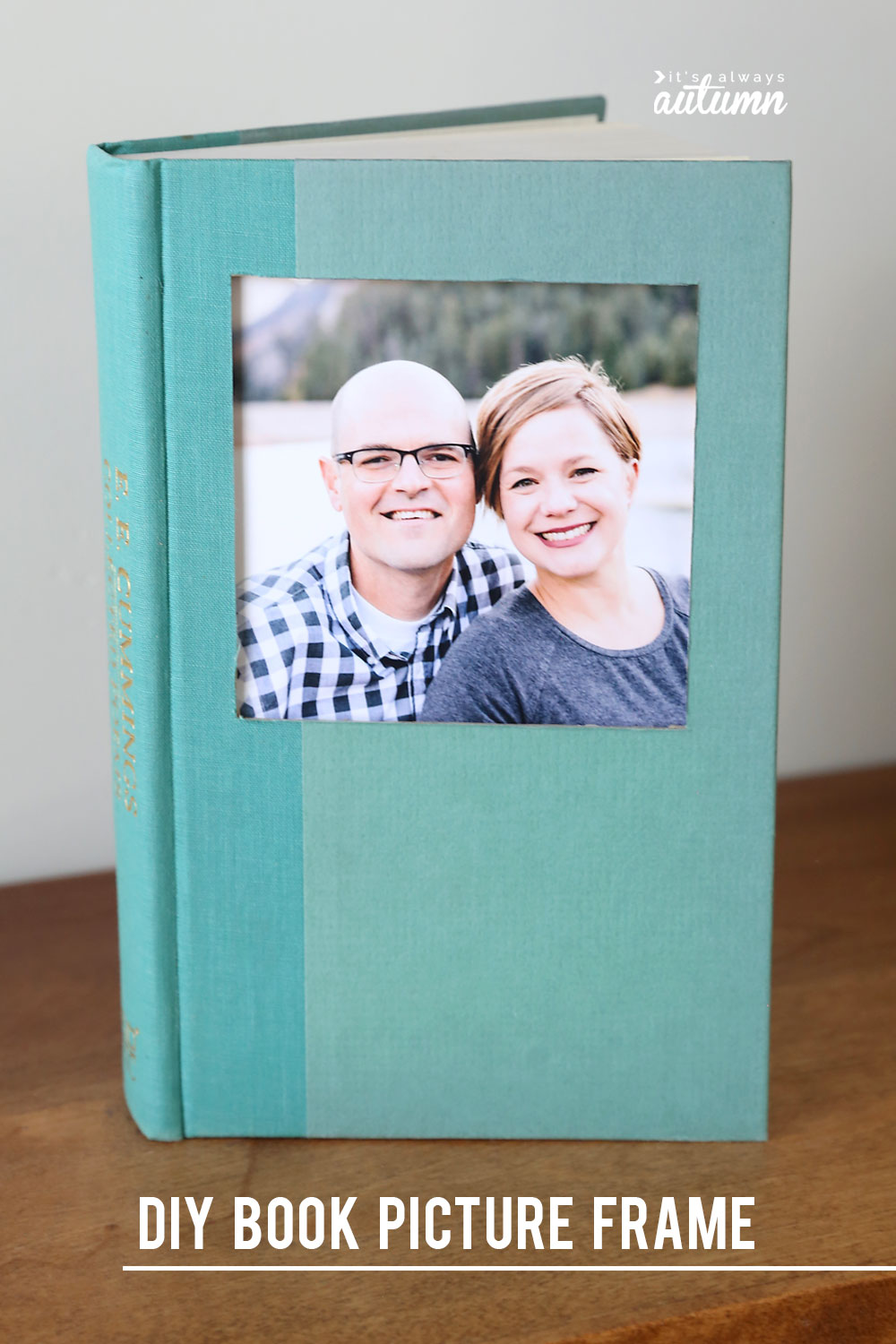 Ever wondered if an old and dour book could transform into being picture-perfect? Of course, you have. Otherwise, you wouldn't be on this page reading this. Guess what? It's time for your dreams to turn into reality.
DIY Book Vase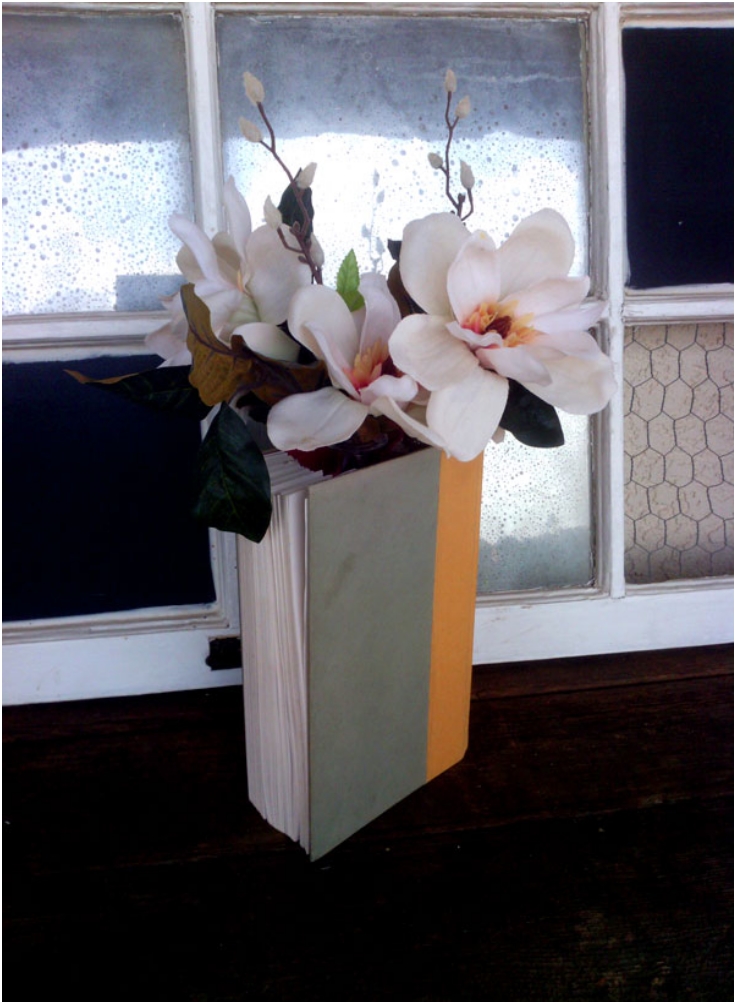 Lest we forget, books are pretty good when they stand upright too. In this case, it's even possible for them to be containers that hold freshly picked flowers. Though we have to admit, we're not sure what's enriching here.
Well, this was one for the books, wasn't it? We're sure glad to have gotten to this chapter, and it wouldn't have been the same without you. Now it's time to turn a new leaf and ask you if you bookmarked any of these ideas for yourself.
How do you like these solutions? Is there anything you would do differently? Channel your inner writer and post a comment in the section below.