Just because the weather is getting colder, it doesn't mean that you have to give up on wearing your favourite piece of clothing – the skirt.
In order to continue feeling elegant, feminine and playful, you just need the right type of skirt made from the right type of material that will keep you warm during the cold months. But, sometimes, you just can't find what you are looking for. That's when you have to wake up that creative seamstress in you and make some beautiful skirts on your own. And, in some cases, you don't even have to go buy the material.
Here are the top 10 winter skirt tutorials for your perfect skirt.
How To Make My Chalk Lines Skirt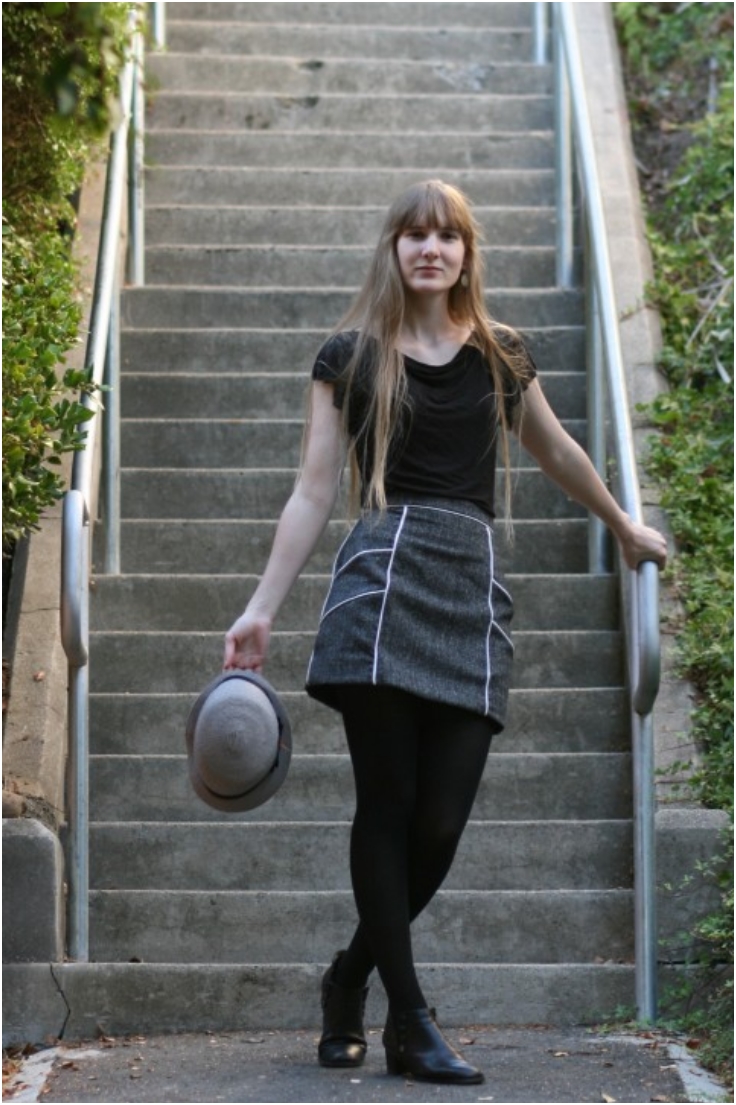 You have to stitch each seam twice – once to put in the piping and again to actually form the seam –so this isn't the quickest sewing job, but it's well worth it. It's a really cute little skirt! Piping brings the seams to life. The skirt's pockets are a great idea, as there are never enough pockets in women's clothing.
Scallop-Edged Skirt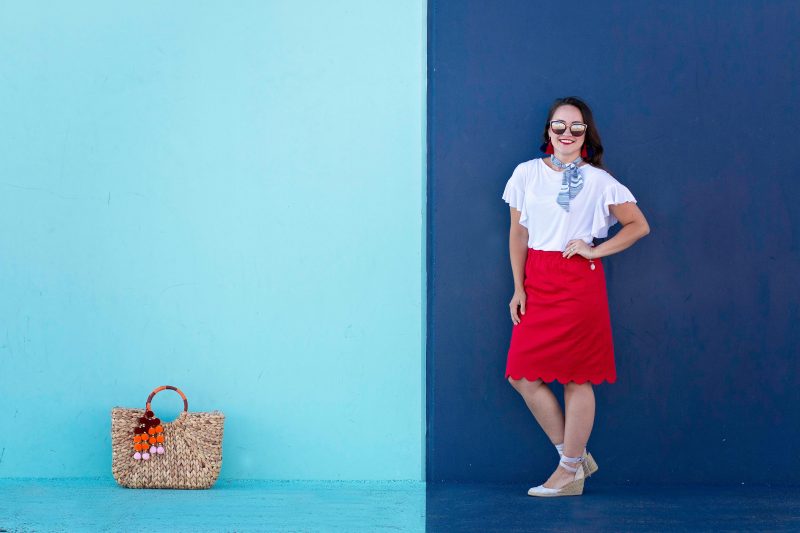 Take a look at this red, blue, and white ensemble if you're a huge 4th of July enthusiast. The scallop design is the most difficult component of this red scalloped skirt to make by yourself, but it is a lot easier than you think and well worth the work! With this step-by-step sewing instruction, you'll learn how to construct an attractive scalloped skirt!
DIY Midi Circle Skirt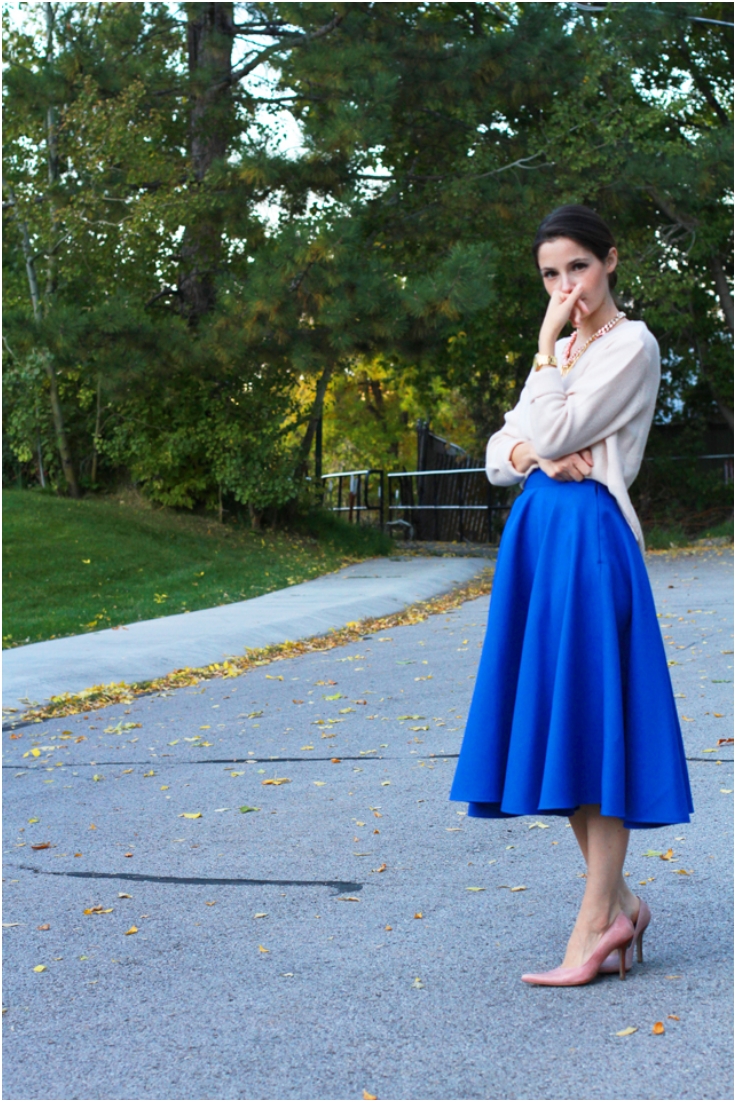 Every girl's goal is to design and create skirts and dresses, particularly wedding gowns. There's something about the feeling behind the feminine apparel that makes us feel as if we're visiting and joining in on past popular designs, or perhaps we just want to feel like a damned woman every now and then. As a result, we give you this simple, colourful skirt tutorial that you can make for any occasion.cottonandcurls.com
DIY Simple Pleated Skirt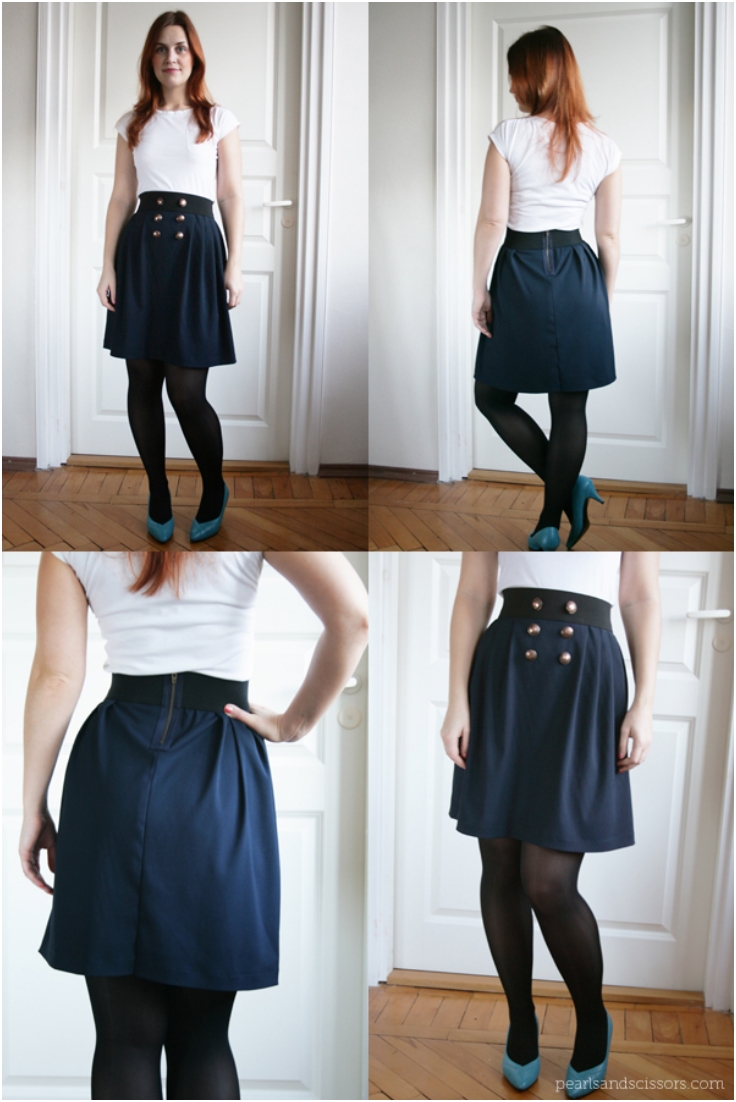 Pleated skirts are a classic and, thankfully, simple to construct, making them ideal for seamstresses of all skill levels, especially if you have a lovely fabric laying around your house just ready to be transformed. If you still want to wear skirts and dresses during colder times, here is a tutorial for a simple skirt that you can wear with colourful tights and adorable boots to create a unique look.
Curvy/wavy Colour Block Skirt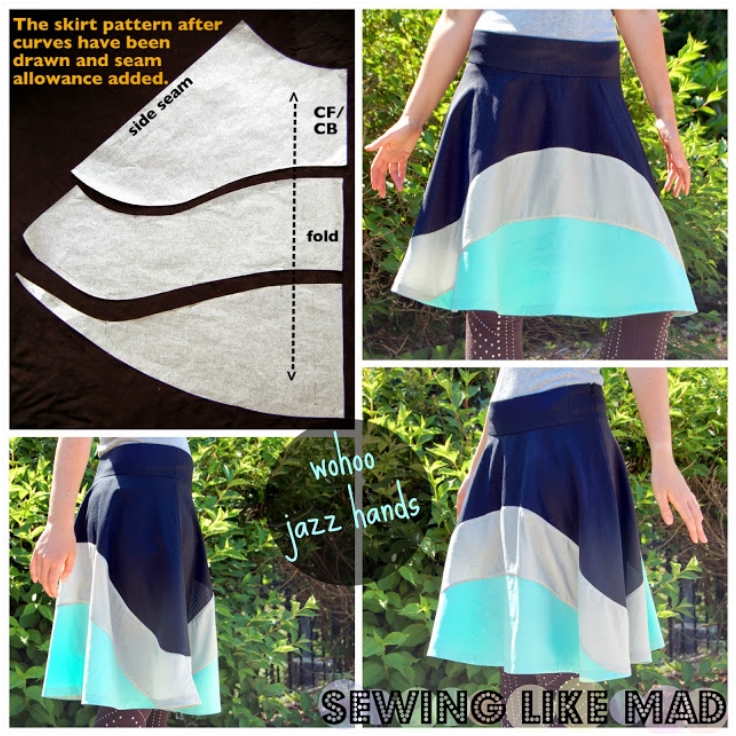 A curvy/wavy colour block skirt constructed with three distinct thin cotton fabrics, all of which have excellent drape, which is crucial in this style of skirt. A half-circle skirt with a broad fitting waistline is shown in this tutorial. Tummy control is wonderful with a wide fitted waistline, and thigh concealment is wonderful with a half-circle skirt. It flatters a wide range of female body types.
High Waisted Pencil Skirt Pattern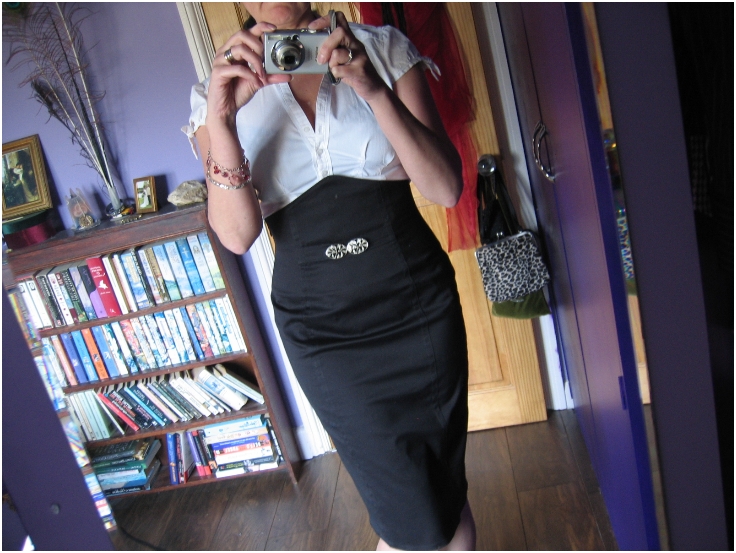 If you have mastered the pencil skirt creation, and now you want to add some more to the story, have a look at this tutorial. This high-waisted pencil skirt is so elegant, that you can make it in several colours and designs and wear it to any elegant occasion you will ever attend. It is easy to adjust, and you can decorate it with whatever is suitable for you.
Bias Skirt Sew-Along
Sewing from patterns can be challenging because the directions aren't always clear and the drawings aren't as easy to understand as real images. This particular pattern allows you to make three different skirts using three different fabrics: wool, wool flannel, and a double knit. They're all really comfy, and the length may be adjusted easily. The best part is that you can finish the skirt in under an hour using this pattern.
Sweater Into Skirt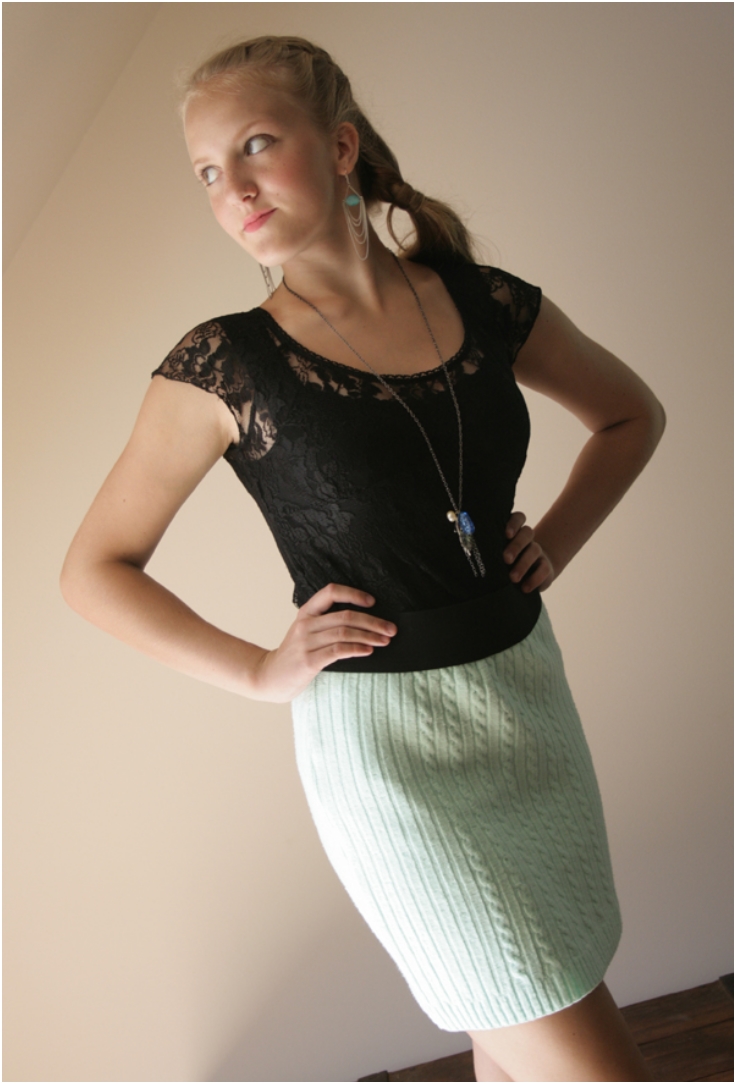 Sweaters are a goldmine of ideas if you're a big fan of upcycling and refashioning old clothes. They can be repurposed and remade in a variety of ways. It's simple and quick to make, but it's also extremely cute. For the cooler months, a sweater skirt is ideal! Simply add some bright tights and boots to complete the look.
Paris Skirt
The Paris Skirt is a flat front skirt with an elastic back and pleats at the hemline that very much reminds of French children's fashion (for some reason). This is clearly a labour of love. You'd think this skirt was layered, yet it's only two pleats. What a delightful detail! To learn how to build your own Paris skirt in any size, click on the link!
Crop Top And High-Waisted Skirt DIY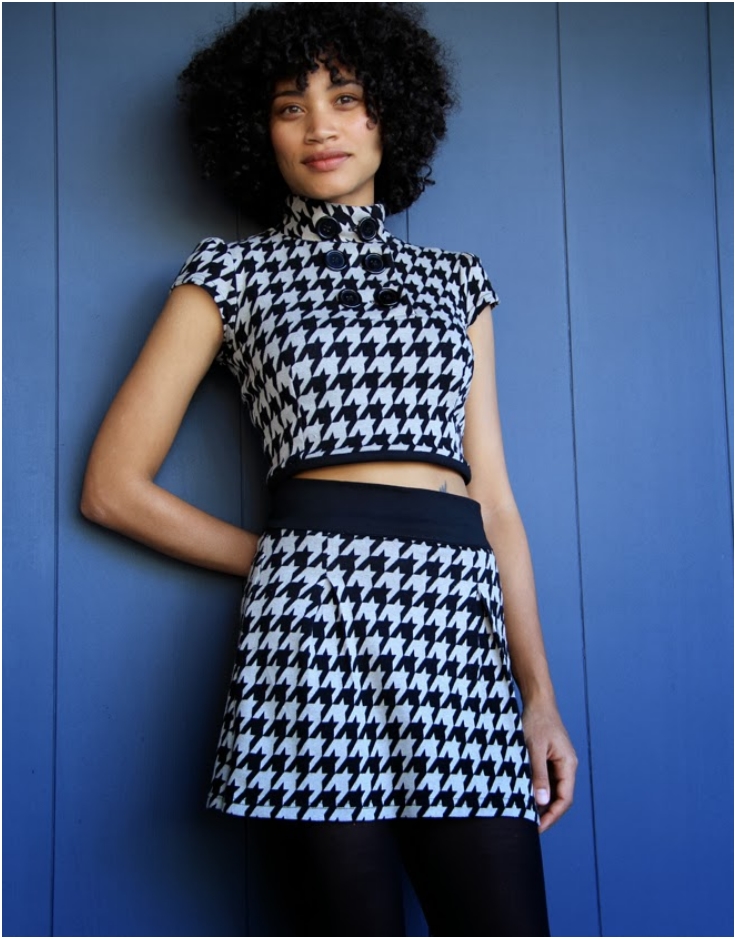 If you have a double-breasted knit dress laying around your bedroom that you no longer wear but still has potential, don't get rid of it just yet. Give it a new life and keep it out of the landfill by reimagining or reinventing it. This dress appears to be the ideal match for your cropped top and high-waisted skirt.
Now that you've seen our ideas and tutorials, get your scissors and needles and get sewing. It will be your great relaxation, money-saving funtime preparation for the upcoming colder periods. Remember, share it with us in the comments below.