When it comes to Valentine's Day we, women, tent to get carried away by all the love in the air, that we forget that the gifts we choose are supposed to be for men. Meaning that many men feel emasculated when they receive anything with a heart on it or a his/hers matching pair of something, but that is what we usually give them. They will never admit to the woman they love that they hate the gift, but they will also never use. But one thing that every man appreciates is a handmade gift. So, forget that you're making a Valentine's gift and by choosing something from our list of top 10 Valentine gifts for men,  you will make your man fall in love with you all over again.
Pun Filled Gift Basket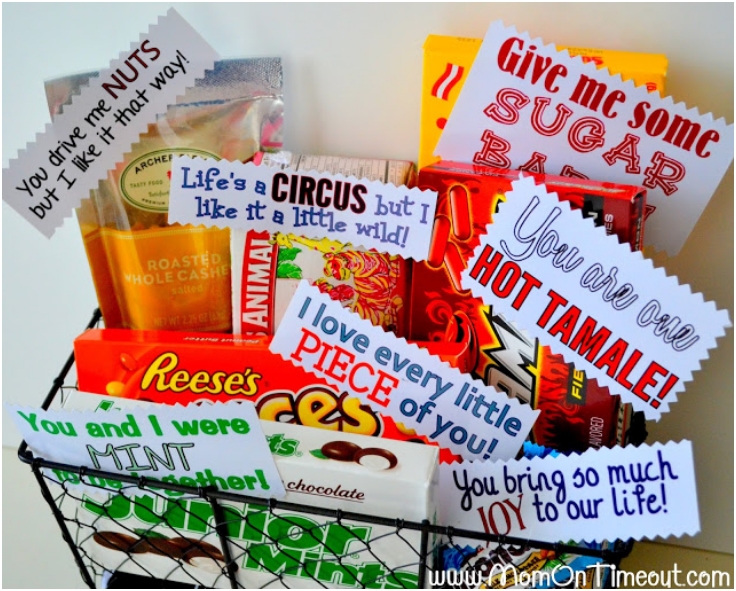 Men love food, so tell him how much you love and care for him in a fun way. Make a gift basket filled with products and attach clever puns to each product. The gift wight not last long but he will love every piece of it.
via momontimeout.com 
The Man (Sock) Bouquet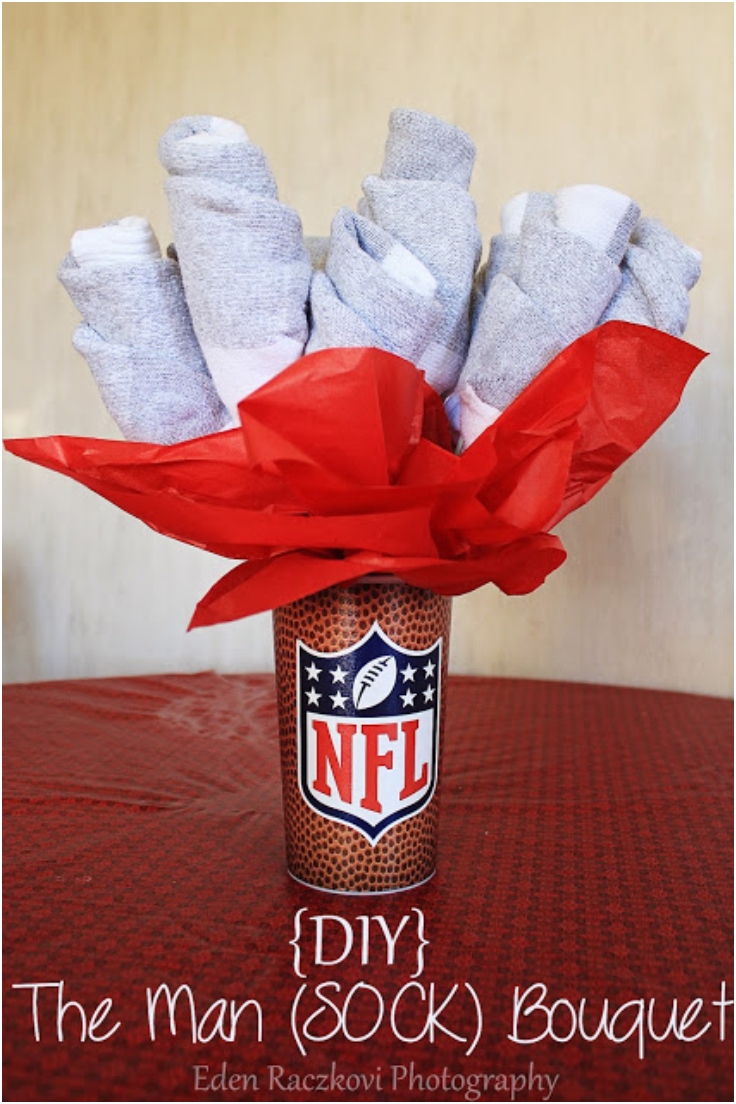 It is unbelievable how many socks men go trough in a single week, so you can never go wrong by giving your man a new pair of socks. Bus, since its Valentine, make a loving socks bouquet with this easy tutorial.
via edenraczkoviphotography.blogspot.com
Grill Rub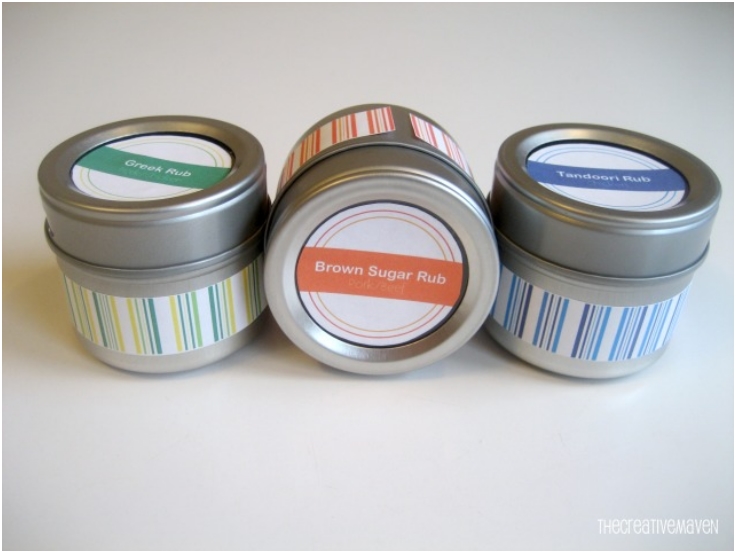 Even if they don't know the first thing about cooking it seems that all men know how to grill. For the BBQ head chef make these spice rubs and, thanks to you, he will be the king on the next backyard BBQ party.
via kojo-designs.com 
Handlebar Bag Tutorial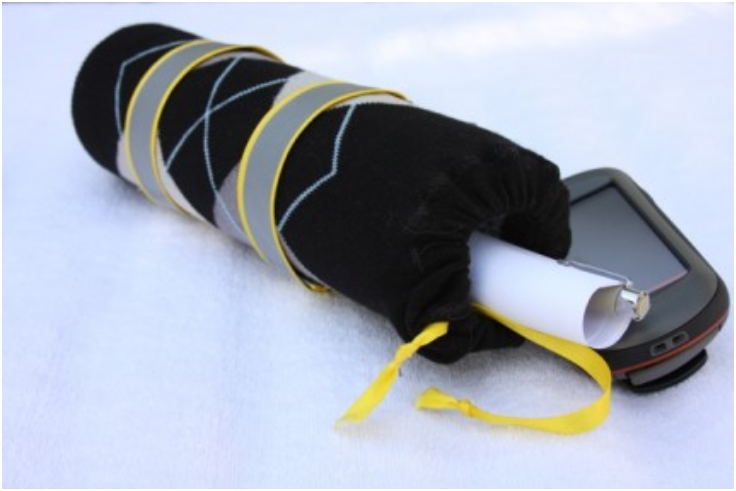 If your an is the outdoor type and enjoys cycling, then this handmade handlebar bag is the perfect gift for him.
via giverslog.com
Skin Care Solution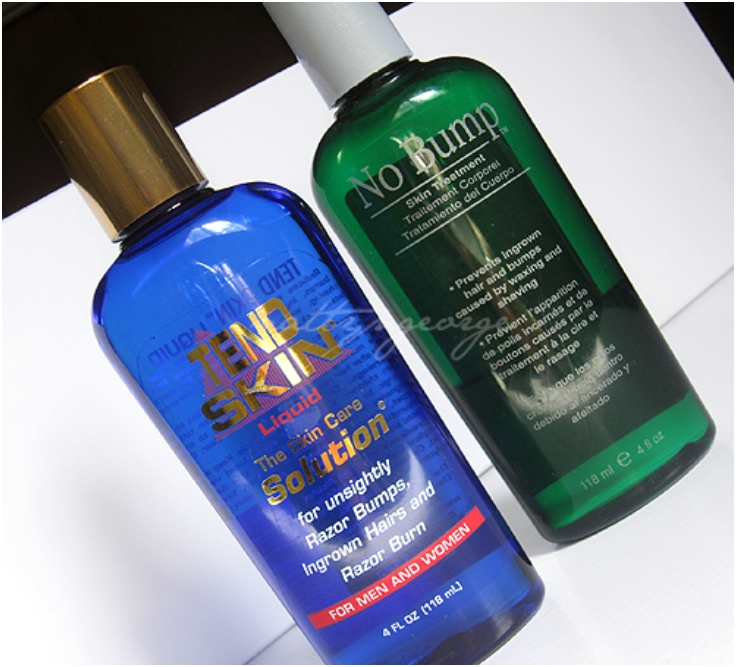 Men don't pay much attention to grooming, except when it comes to shaving and the irritated skin they are left with afterwards. So, instead of buying a regular aftershave, make this Valentine gift even more special by following this simple recipe for and effective homemade aftershave.
DIY Texting Gloves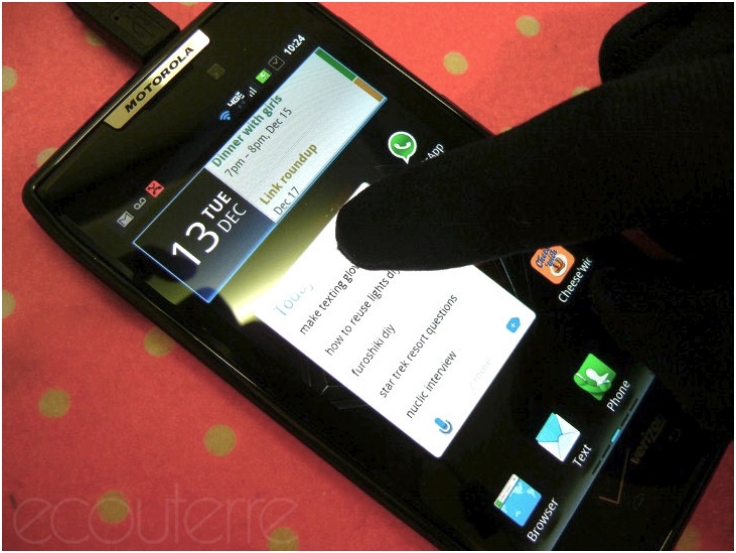 Today almost all phones are with touch-screen which can't be operated with gloves, and that is a problem when the weather is freezing. There are tech-friendly gloves on the market and if your man wants a pair, then here is how you can make one yourself as a perfect Valentine's gift.
via ecouterre.com
Valentine Beer Labels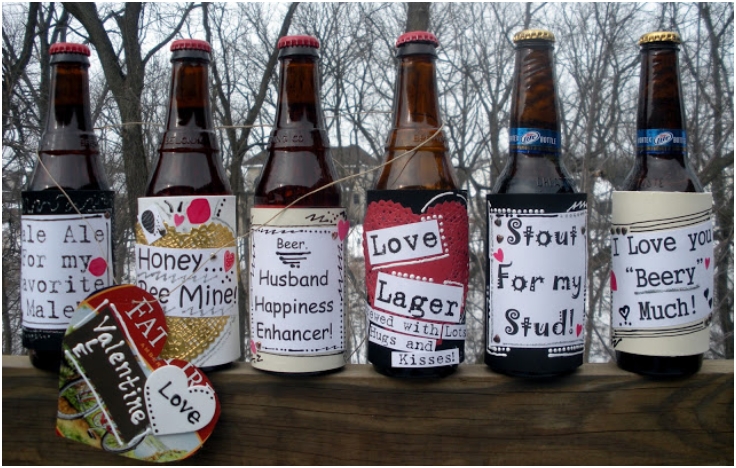 There isn't a man who doesn't love beer and with these fun labels and some more expensive beer brand, you will have your chance to tell him how much you care for him, knowing that the message has been received loud and clear.
via makethebestofeverything.com
 iPad Sleeve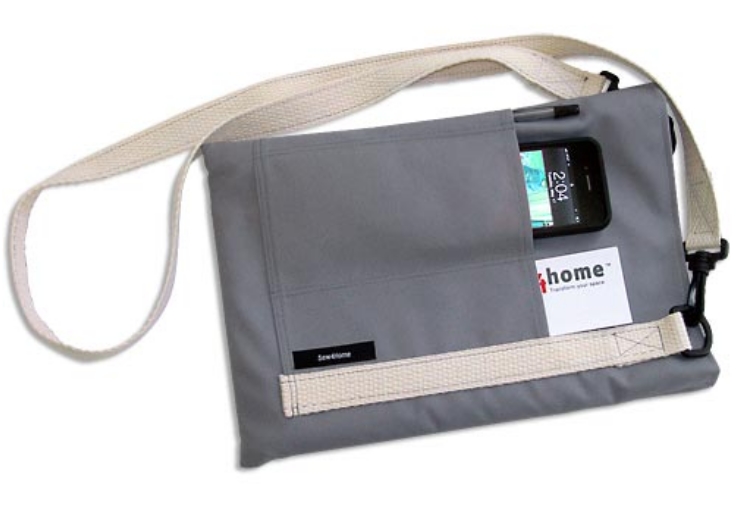 Men are still adverse to the idea of carrying bags or purses, but they may make an exception when they protect their precious tech-gadgets. This Valentine, give your man the excuse to carry around a bag without any discomfort by giving him this lovingly handmade iPad sleeve.
via sew4home.com
Leather Wallet and Phone Sleeve
If you're searching for a more safe Valentine's gift for your man, this two-in-one handmade wallet and phone sleeve is the thing for you.
via ohsweetjoy.com 
Etched Beer Glasses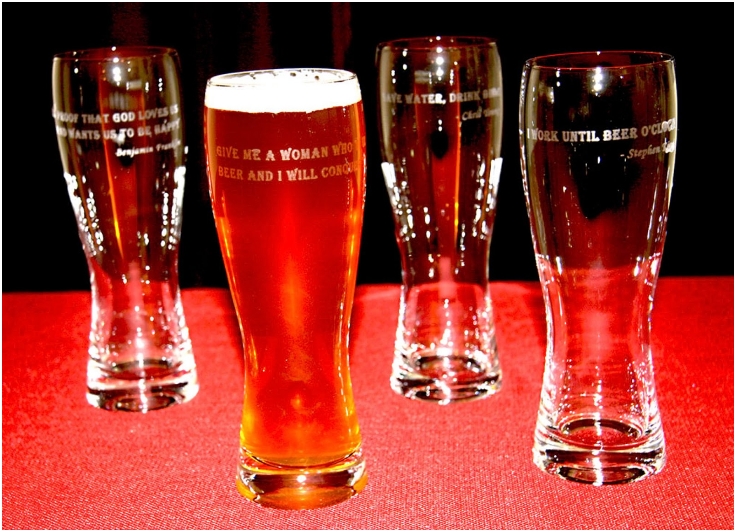 Men like having something that is one of a kind, so your men will certainly be pleasantly surprised when you give him these etched beer glasses for Valentine that you've made yourself.