Easter, one of the biggest Christian holidays will be here before you know it, so now is a right time for you to get ready! Do you know how you'll paint your eggs or how you'll decorate your home for this occasion?! Yes, home embellishments play a big role for every holiday celebration! If you still don't have a clear idea for your Easter decorations, here is a list that'll solve all your dilemmas. Check out our collection of Top 10 DIY Ways to Decorate Your Home for Easter and put some of these amazing ideas on your craft agenda…we guarantee that your home will win a price for the best Easter decor!
Bunny Chair Covers
We're starting the countdown with a wonderful project that'll show you how to make a pretty Bunny Chair Covers. This covers are something you must have for the approaching holiday and your little ones will be surely satisfied with it! You can even involve them to help you!
via spoonful.com
Tabletop Easter Tree
The DIY trees are an essential part of every holiday, so if you can have a Christmas tree, then you can have one for the Easter too. This wonderful centerpiece is well-decorated with eggs in different colors. It's a right decor for any table or mantel!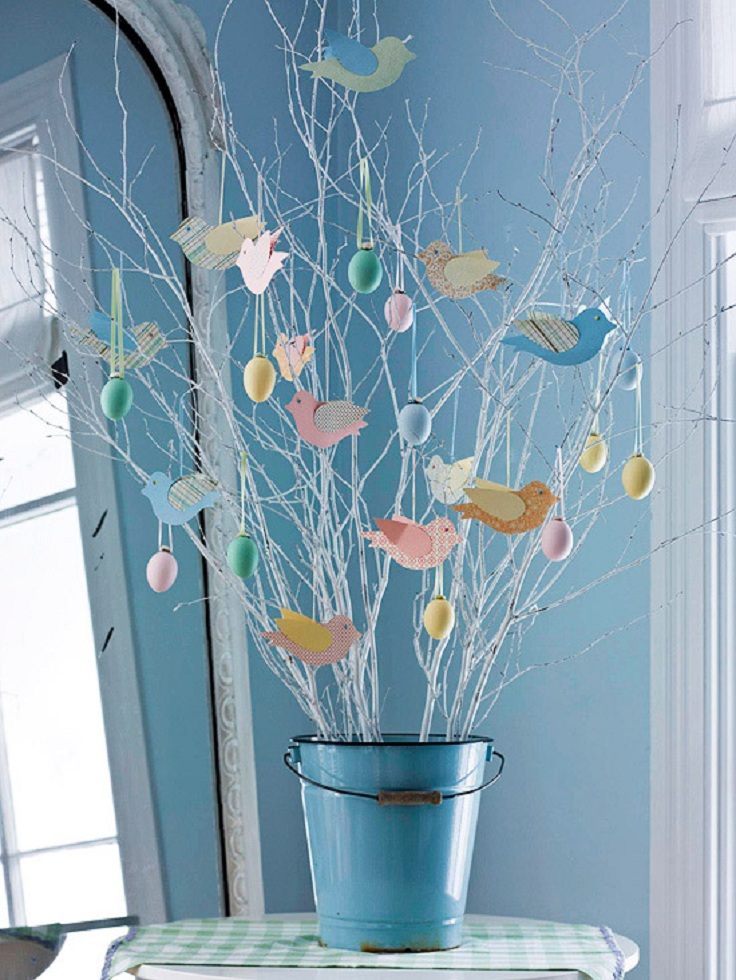 via bhg.com
DIY Spring Silhouettes
These DIY Spring Silhouettes are not just appropriate for the upcoming season, but they're also suitable for the Easter too. The main reason for that are the pictures of bunny, egg and bird…they're the prime Easter signs!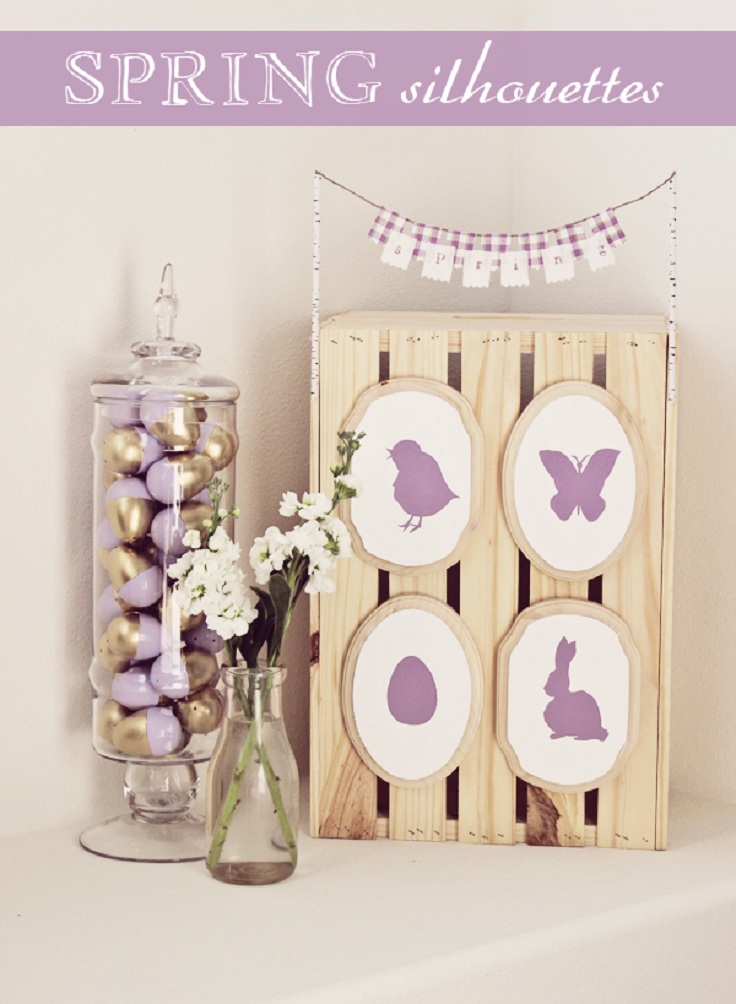 Easter Egg Clusters
Who can resist on this Easter Egg Clusters?! They're totally charming and are a window decor you must have for the Easter. Not to mention how easily you can accomplish this project…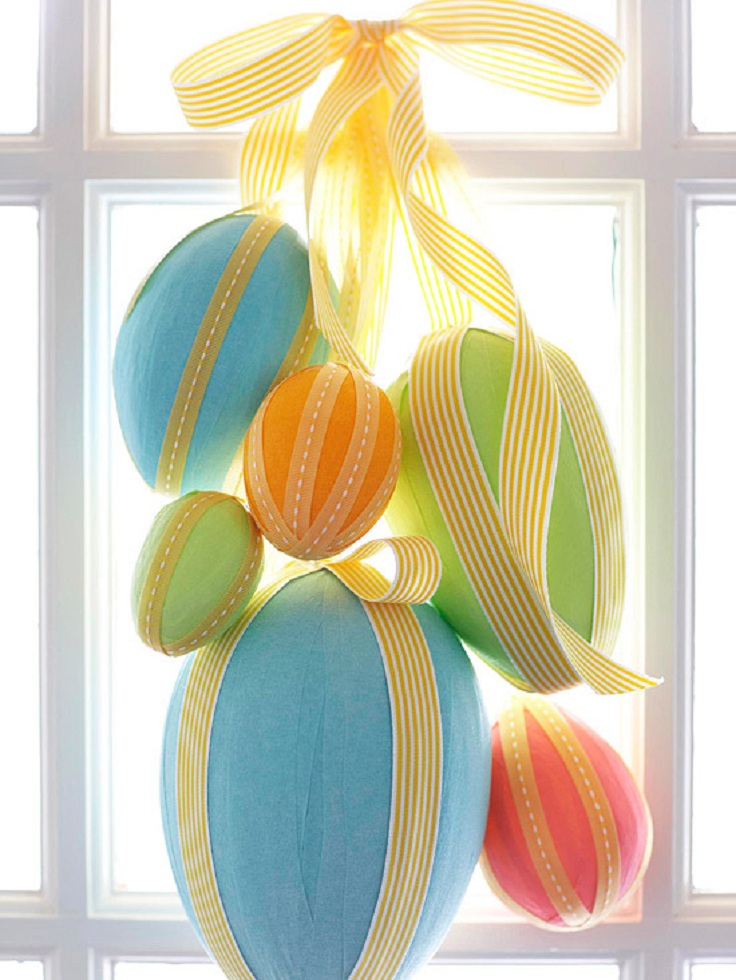 via bhg.com
DIY Bunny Napkins
Every holiday table deserves a table decor that will leave all your guests speechless. If that's your goal for this Easter, then try and make a festive project that's called DIY Bunny Napkins. They're absolutely cute and will embellish your lunch table in the best possible way!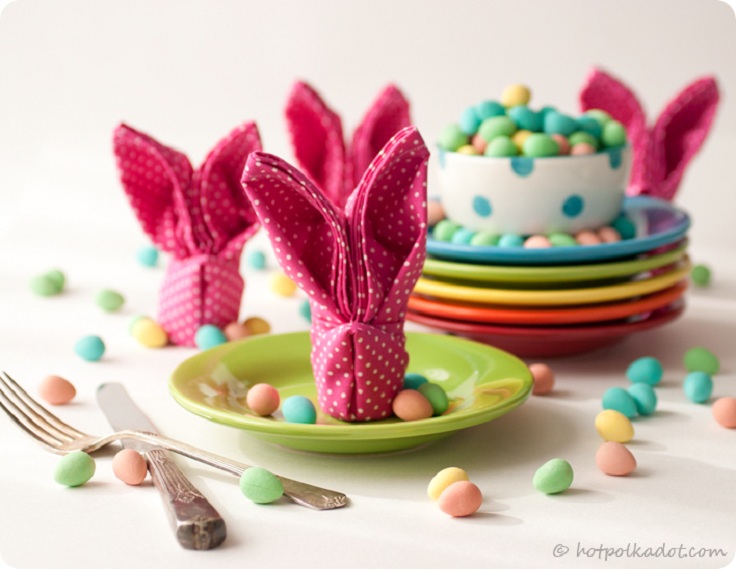 via hotpolkadot.com
Burlap Bunny Table Runner
In the project above we've been talking about Easter table decorations and that's why we're continuing in the same style. This Burlap Bunny Table Runner will make a statement in your home, that's for sure!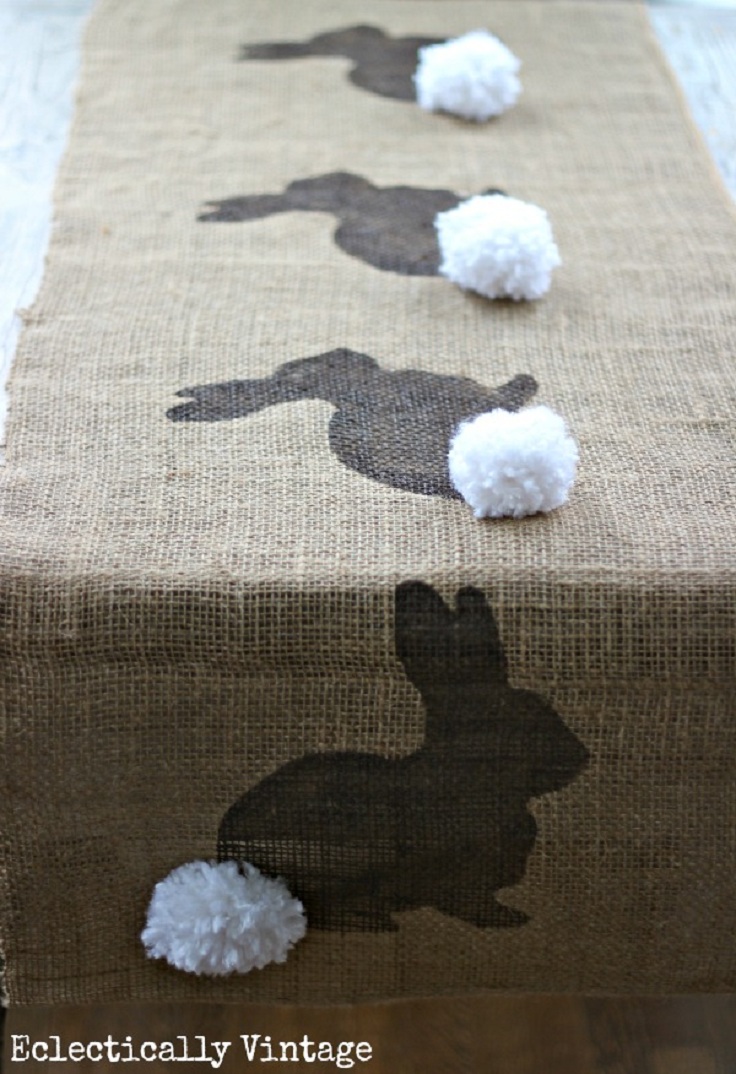 DIY Easter Egg Centerpiece Tutorial
Centerpieces are a part of any holiday decor. Follow the trends and make the DIY Easter Egg Centerpiece which looks like a lovely spring bouquet. The pastel colors are that decent detail that makes this decoration completely unique and beautiful!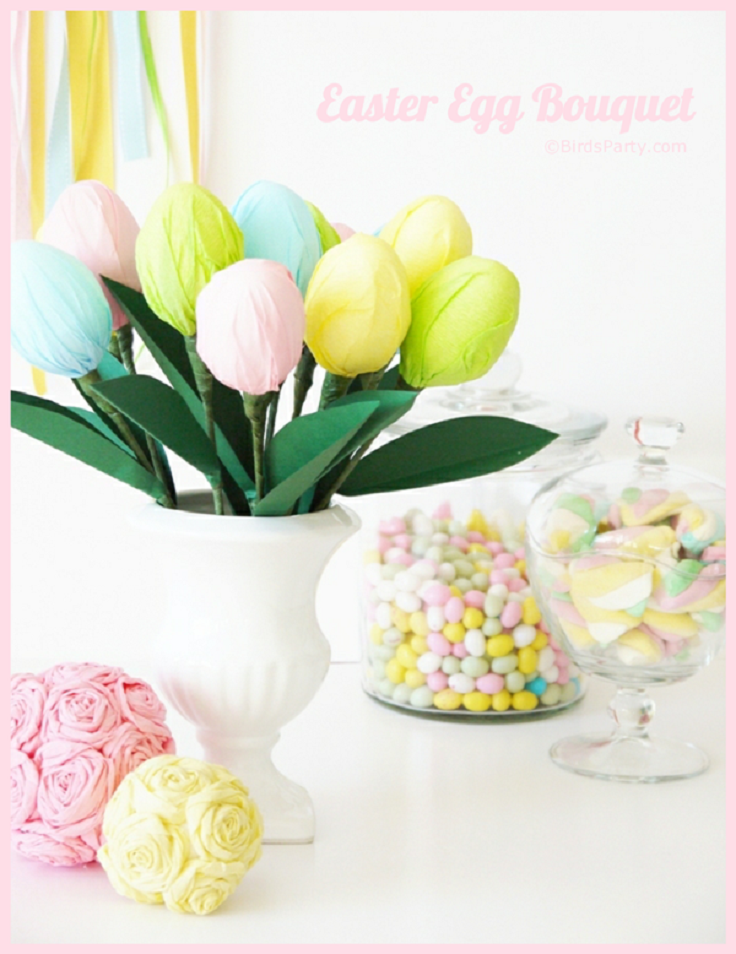 Free Easter Bunny Printables
When it comes to Easter everything is all about bunnies and eggs. Prepare your Easter table in the right way by making Free Easter Bunny Printables by yourself. Your kids will love it!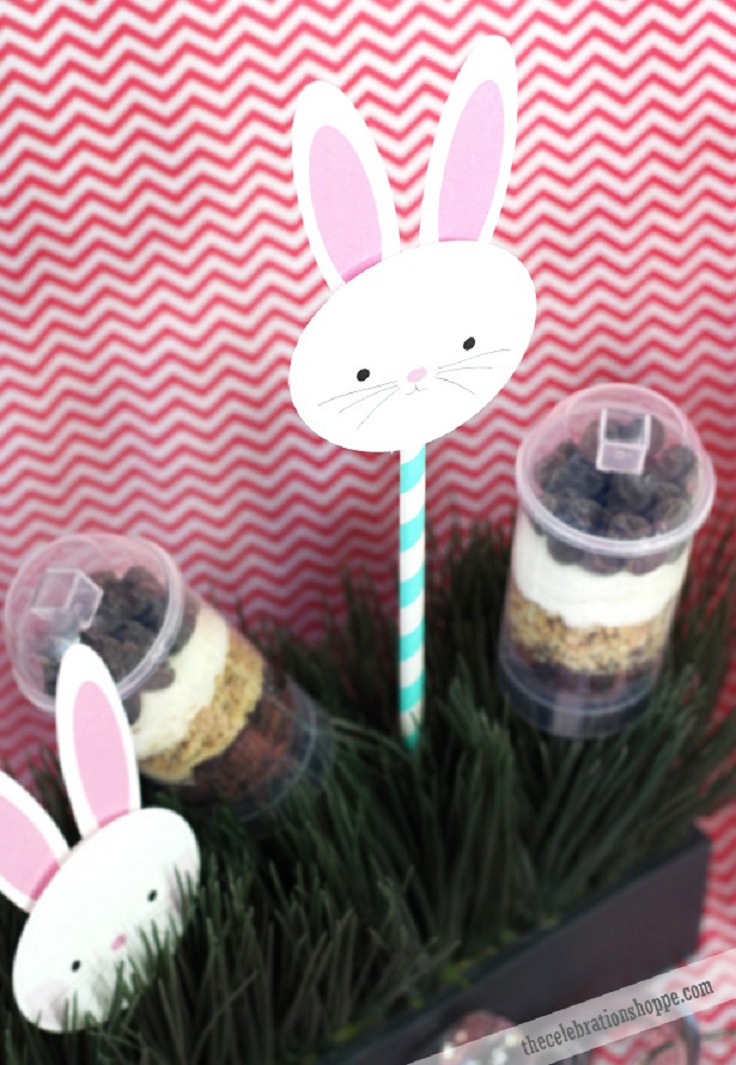 via blog.thecelebrationshoppe.com
Boxed Easter Displays
We're amazed by this Boxed Easter Displays, because they're something that you can't see on the web very often. So make out of the ordinary project for the approaching holiday and satisfy your visitors with a big those of creativity!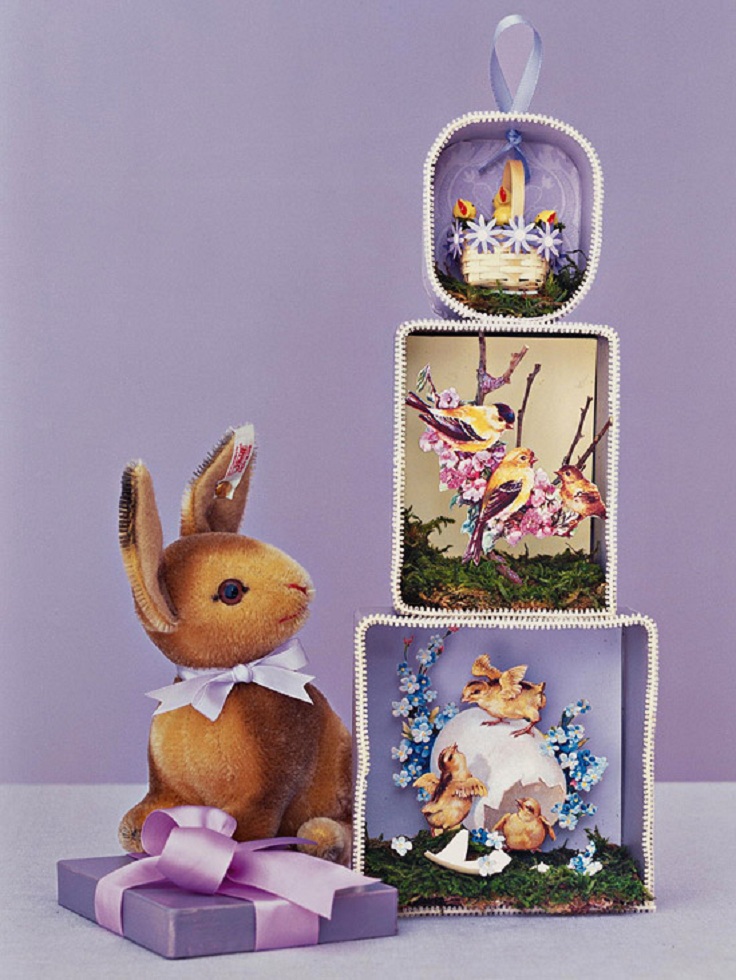 via bhg.com
Shaped Easter Sign
We're closing the list with inspiring Easter Sign. You can place it anywhere in the home, it's your choice and decision. For the whole tutorial with instructions click on the link below. We hope that you've enjoyed our list and that you'll visit our page very soon. Have a nice day everybody!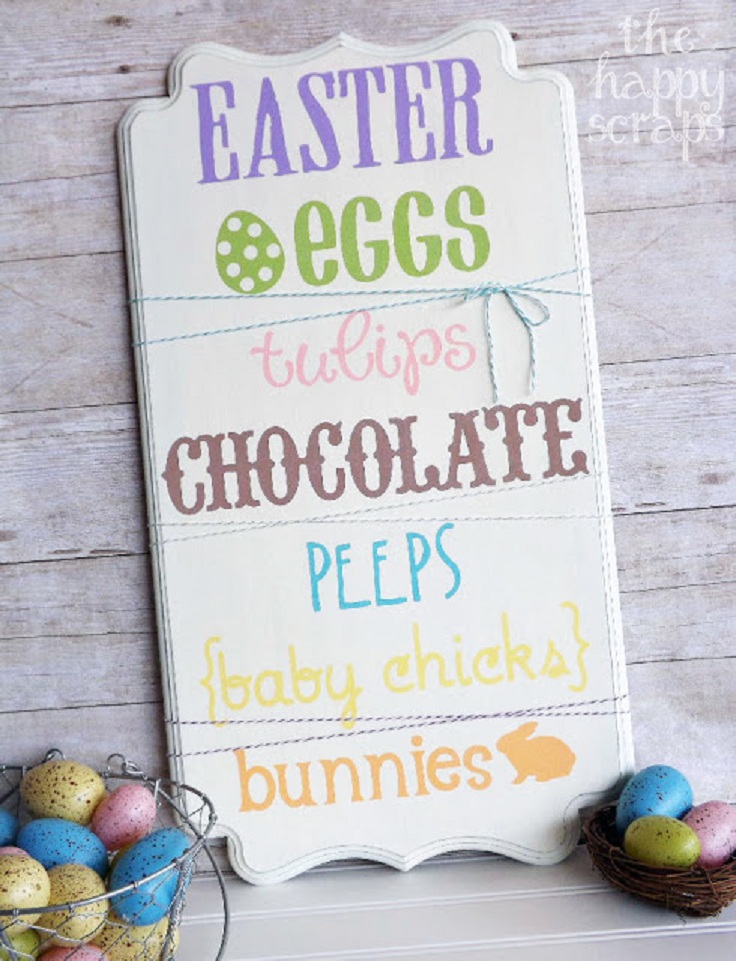 via alittletipsy.com