The old watches that are sitting helplessly in your jewelry box and never draw your attention are the ones that are just perfect for this article. Get them out of there and give them a nice makeover!
You all know that before throwing something away, you should think of ways for it to be reused in your home or somewhere else because it is a shame not to use something when you have a chance. The "do it yourself" projects are so fun and inspiring and can make a big difference in your financial situation.
Make some fancy bracelet watches all by yourself with the tutorials' help that you can find in the links below the 10 pictures. We hope that you will enjoy our choice because we certainly did. Have fun!
Leather Wrap Bracelet Watch
Let your imagination be free and listen to the inner voice. There is no such thing as rules here. You can make everything just the way you want it to be, and this image will only help you choose and give you some inspiration. The perfect start can be the leather cords!
Glamming Up a Run-Down Watch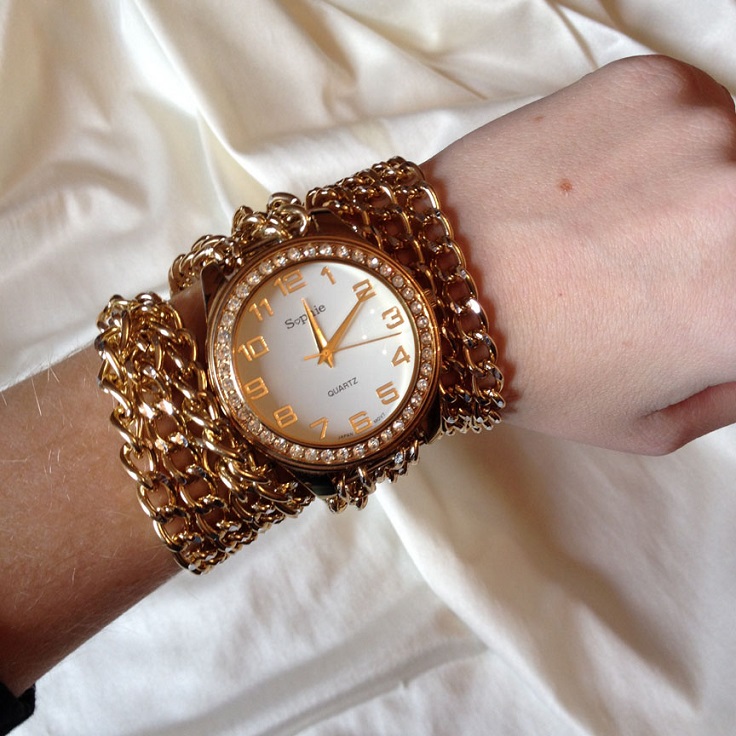 via stylelinemag.com
The chains look so good; we absolutely love them. You sure will find chains like this somewhere in your home, and if you don't own any, you can easily find them in the stores. Use pliers and tweezers to attach them to the watch.
Chain Strap Watch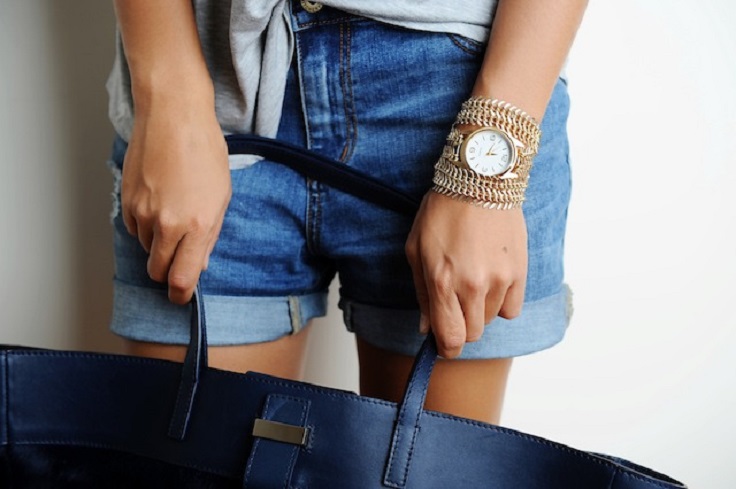 Do you want to have a watch like the one in the picture above? Well, it is possible that you can make the same one by yourself. Open the link and follow the very simple instructions for this DIY watch bracelet, and the main things that you will need are a watch, fishtail chain, players, and free time.
Lace, Pearl, and Rhinestone Watch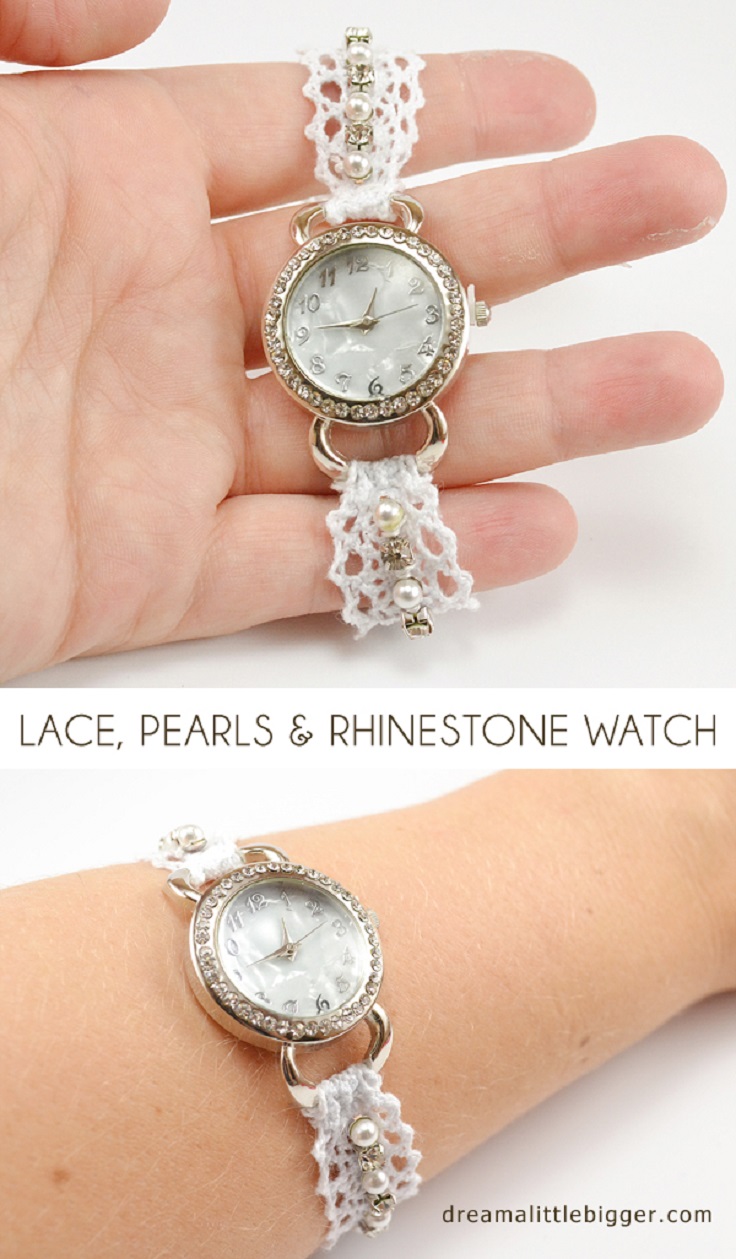 If you like simple but elegant things, you may like this one. The lace is so classy, and the other details just make it perfect, soft, and feminine, so you won't be wrong wearing this watch, and if you want, you can change things a little bit, for example, make the lace black or some other color that you like.
Wrapped Charm Watch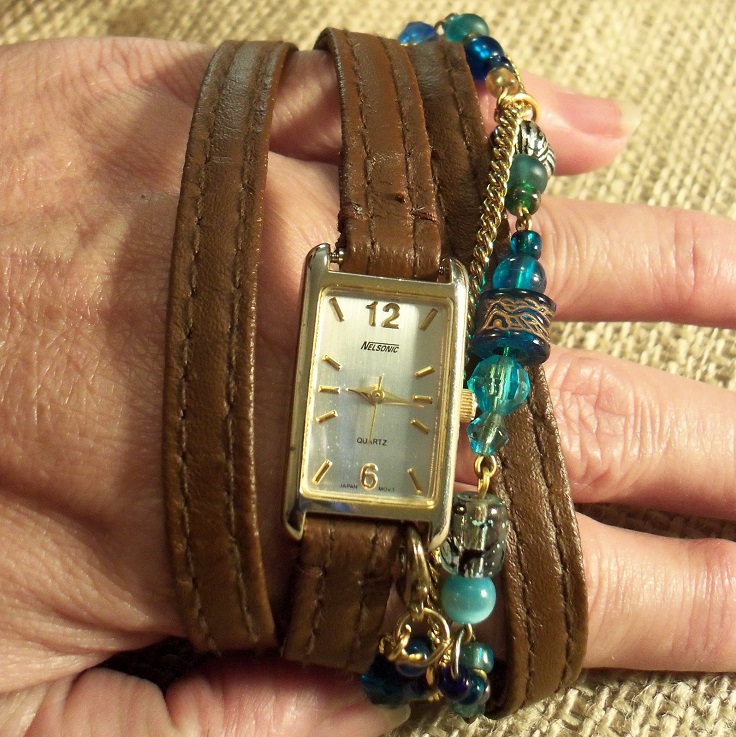 via makethebestofthings.blogspot.com
As you can see the over-wrapping is getting really popular with those who make their own watches. This is a very simple and nice-looking example of what your choice may be. You can add the chains or keep it simple.
Rhinestone Strand Wrap Watch
via mylittlesecrets.ca
This look is maybe one of our favorites on this list; it is very simple, doesn't really require much time and dedication, but the results are unique and breathtaking. You can combine this with some elegant dress for a night out or the day walk; either way, it will be a great accessory.
Beaded Wrap Watchband

via diaryofacreativefanatic.com
This breaded wrap bracelet is simple to make, but not very simple to explain in words the process of the making, so instead of us trying to bring in simple words the whole process, you can find it in the link, explained detail by detail, so follow the steps, and you will have this casual watch bracelet.
Charm Watch Knockoff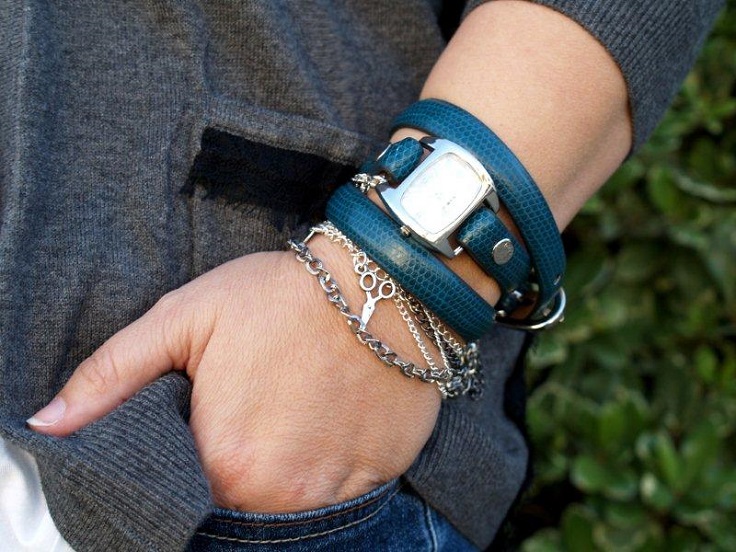 via flamingotoes.com
The beautiful blue color of the watch belts is so attractive. It can be combined with many different outfits and combinations, so if this watch is the thing you would wear, don't hesitate to open the tutorial. It is so clear and easy to follow that you will be amazed by the simplicity.
Friendship Watch
via metromela.com
Be funky and colorful with this unique happy watch. Open the tutorial and learn how to make it in just a few minutes. It is not hard at all, and your not so hard work will definitely pay off!
Multi-Strand Chain Watch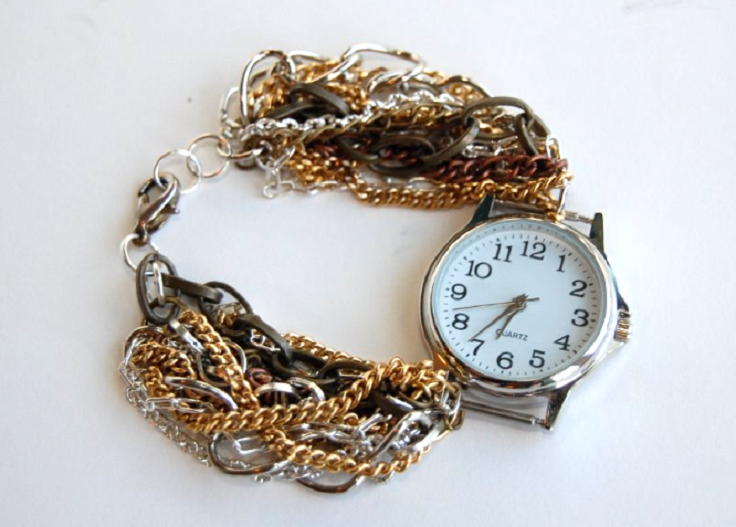 Find some different sized and colored chains and bring them together. Sometimes mixing gold, silver, and black can be such a good idea because it can be worn with every outfit you want, and you can add whatever another accessory you want without making the watch stand out in the wrong way.