Getting the perfect gift for Father's Day is never easy. Sure, you can make some finger paintings and handprint art with the kids that dad will love and appreciate, but what can you get him that he would actually use? If you haven't found a gift yet, chances are that you'll have a hard time finding it now, since there is almost no time to go shopping. However, with the right tools and skills, you still have time to make something.
Here we will show you the Top 10 ideas for homemade gifts that any man would love to have. As an added bonus, they can be made fairly easily and quickly if you have a knack for crafting or sewing. There is something for every type of dad, from the handyman to the businessman, you just need to choose which one is right for your man.
Even if  you're left without a gift, keep in mind that all fathers and grandfathers already had the best gift in the world the day they held their first child in their arms. Even if you don't get a Father's Day present, remember that a simple "I love you, dad" will be more than enough for every father.
Leather Tool Roll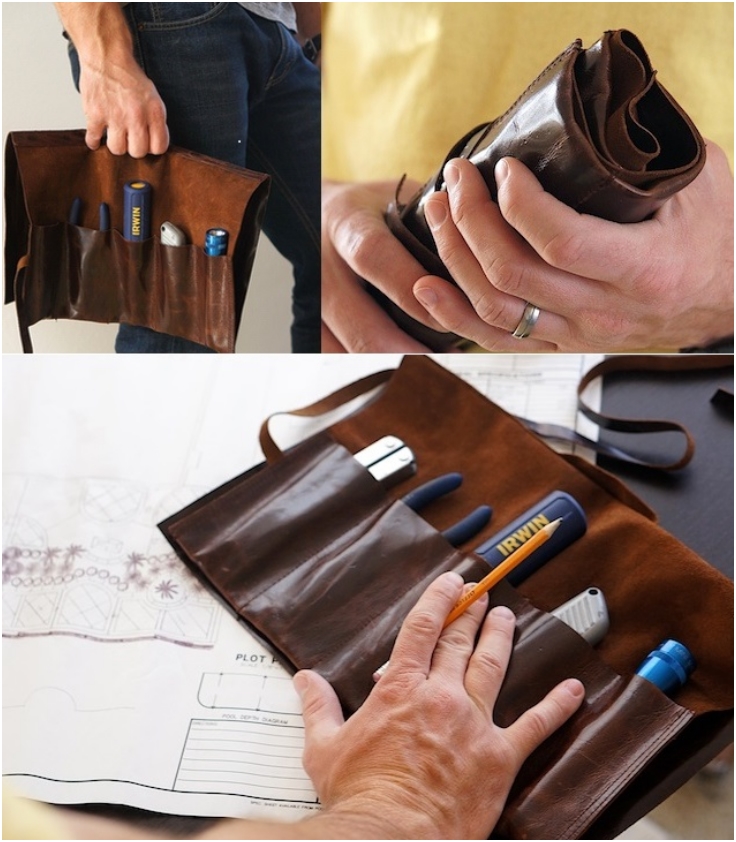 via cailamade.com
Not every job requires carrying the whole heavy toolbox. Sometimes all dad needs are a handful of tools. For hose situations it is nice to have leather tool roll like this one that will keep the few tools that he needs all nice and tidy, as well as easy to carry around.
Hanging Watch Holder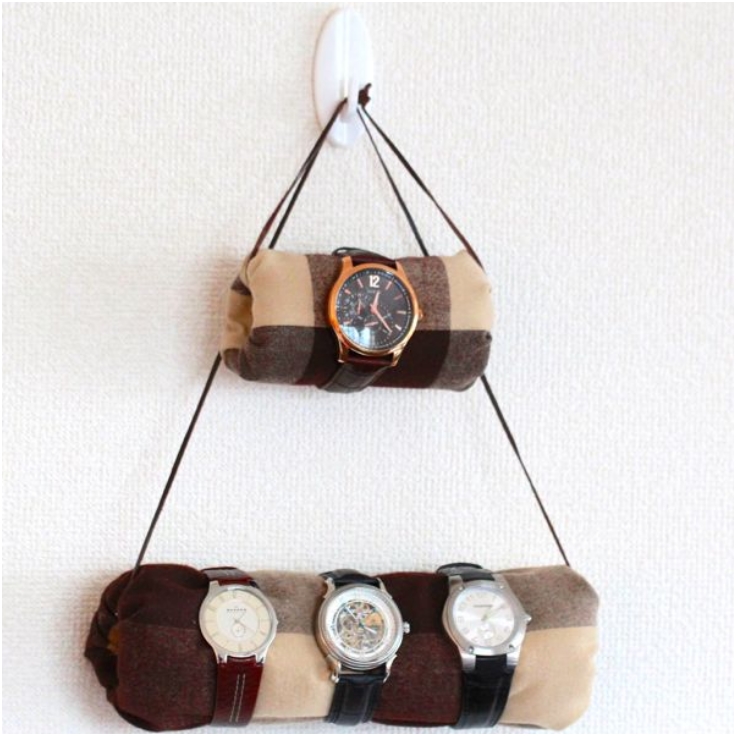 Men don't wear a lot of accessories, and the wristwatch is one of them. If your dad has a lot of wristwatches and they are all carelessly thrown in some drawer, now is the time to help dad get organized with this practical hanging watch holder.
Father's Day Custom Etched Glasses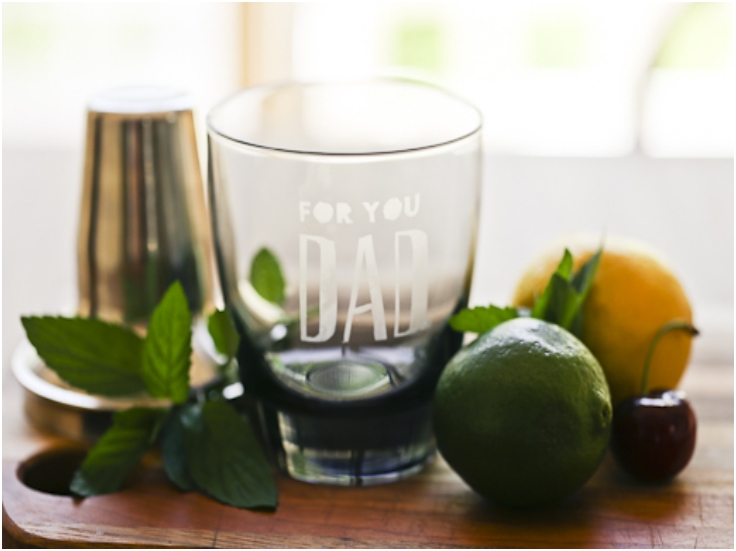 via whimseybox.com
Beer, scotch, wine or whatever other beverage is dad's enjoys, here is your chance to give him a glass to match his favorite drink. And not just any boring glass, but a personalized etched glass which is so easy to make that you might end up making a whole set.
Photo Pen Holder
Today almost everything is digital, but there is still the need for the use of pens and pencils. If dad is a type who can never find a working pen, you can help him organize his writing tools with this pen holder that also serves as a neat picture frame.
Swiss Army Key Ring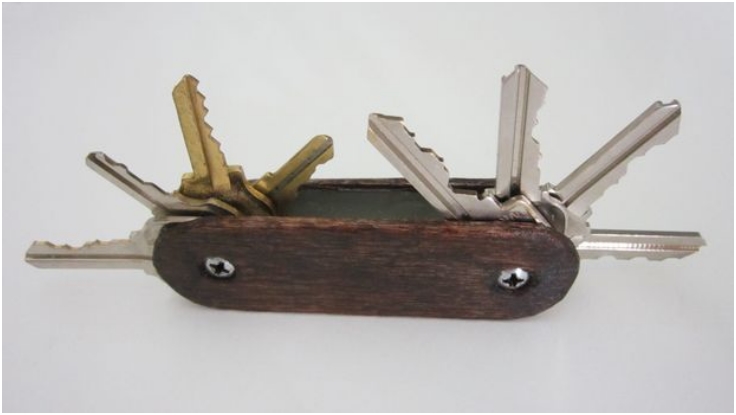 Home key, car key, office key and every other key that you might use could get lost if you don't keep them on one key ring, but even then its hard to find the right one. Now, you can have quick and easy access to any key with this Swiss army key ring.
IPad Notebook Cover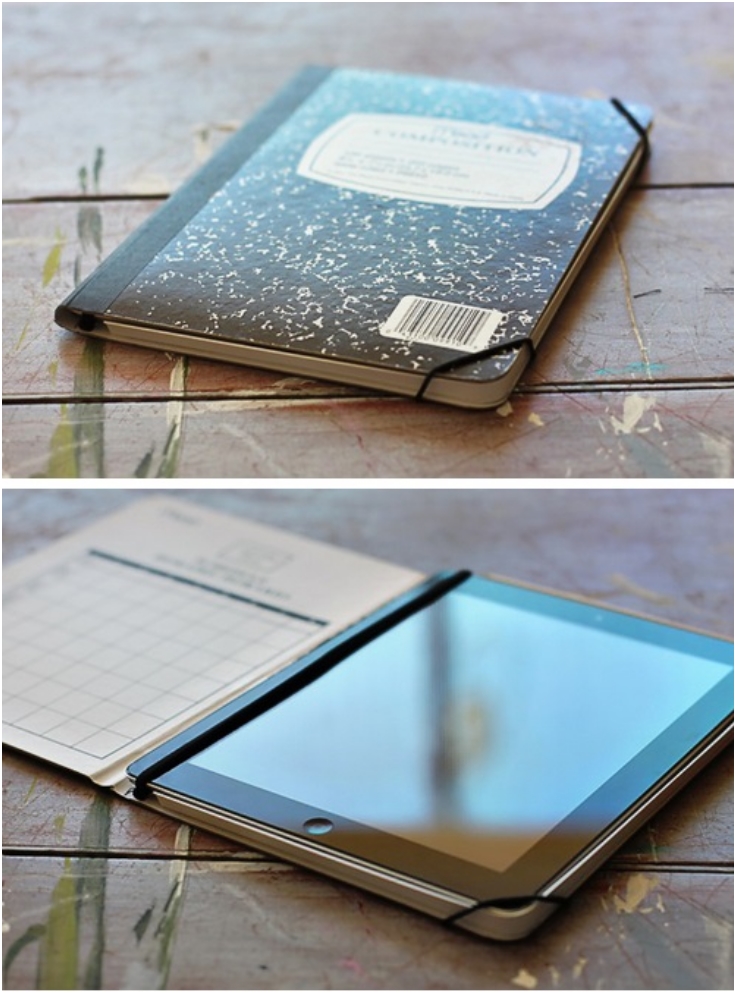 via lilblueboo.com
IPads are not as sturdy as you might think and for a proper protection, you need a cover. If your gadget dad has an IPad, here is how you can make him a nice cover from an old notebook that is unusual, yet incredibly useful.
Leather Passport Holder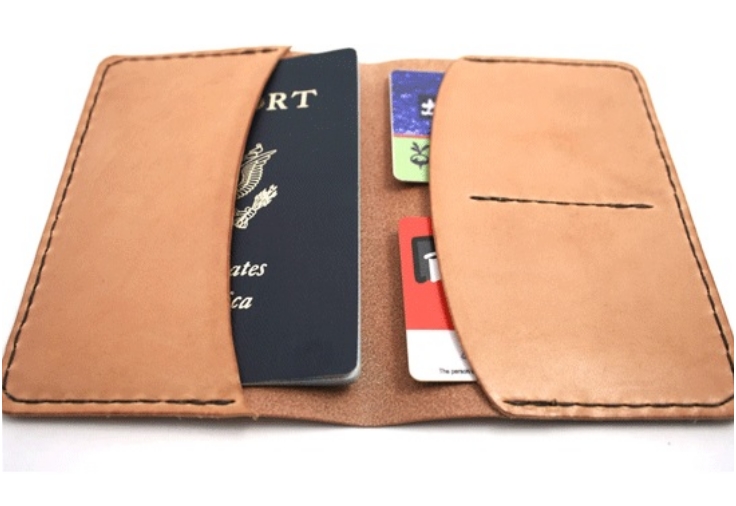 via poppytalk.com
When traveling abroad on a business trip it is important to have the passport safely stashed where it will remain protected from stealing and damages If your dad travels a lot then he will love this DIY leather passport and credit card holder.
Father's Day Key Chain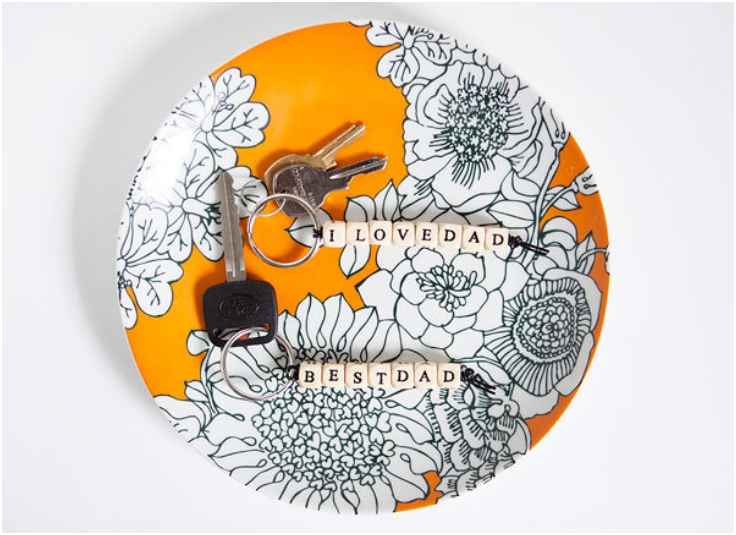 via hellobee.com
Sure, we've shown you how to make a rad key ring, but this is an easier and much more fun tutorial for a key ring. It is so easy to make, that even the kids can do it, and that would make this gift a truly valuable Father's Day gift.
Pocket Tie
via brit.co
Every man has gotten a tie for a gift at least once in their lifetime and the tie is becoming the most boring gift for men out there. But with just a bit of effort and half an hour on the sewing machine, dad will have a fun new tie with one hidden function- a pocket that also serves as a wallet.
Father's Day Photo Clock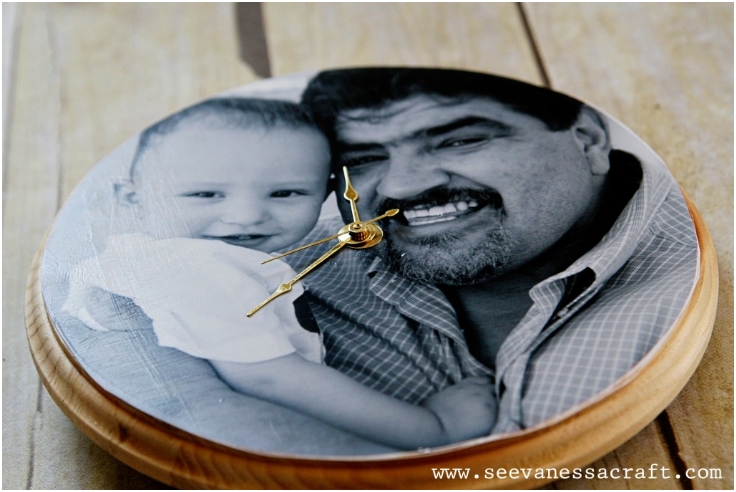 Dads might be too busy working hard to provide for the family, that they forget to spend some quality time with said family. Give them this DIY clock with a picture of them with their baby as a reminder that time flies and you only have a short amount of time to spend with your kids before they grow up.