Want a flat stomach in no time? Try these interesting, easy exercises which will help you to achieve that. Every exercise has its own effect and affects the abdominal muscles in a different way. Not only the abs but you will tighten the whole body by doing these exercises. They are quite easy and very effective. Also, every exercise should be done in series, 3 series of 5 repetitions with one minute break between a series, every day. All you need is a little motivation to start working on your abs and get a nice shape. You can do them at home all by yourself just by putting а little effort and you will manage to improve the shape of your body.
Every woman's desire is to get easily to a flat stomach. Well, these exercises will help you with that. They might not be the easiest but they are rather easy and effective. Why lose confidence when you can have perfect abs in a short period of time and be satisfied with yourself? Besides tightening your stomach, you'll have fun doing these exercises. So put these 10 easy exercises on your workout list and enjoy in your body!
Single-Leg Circles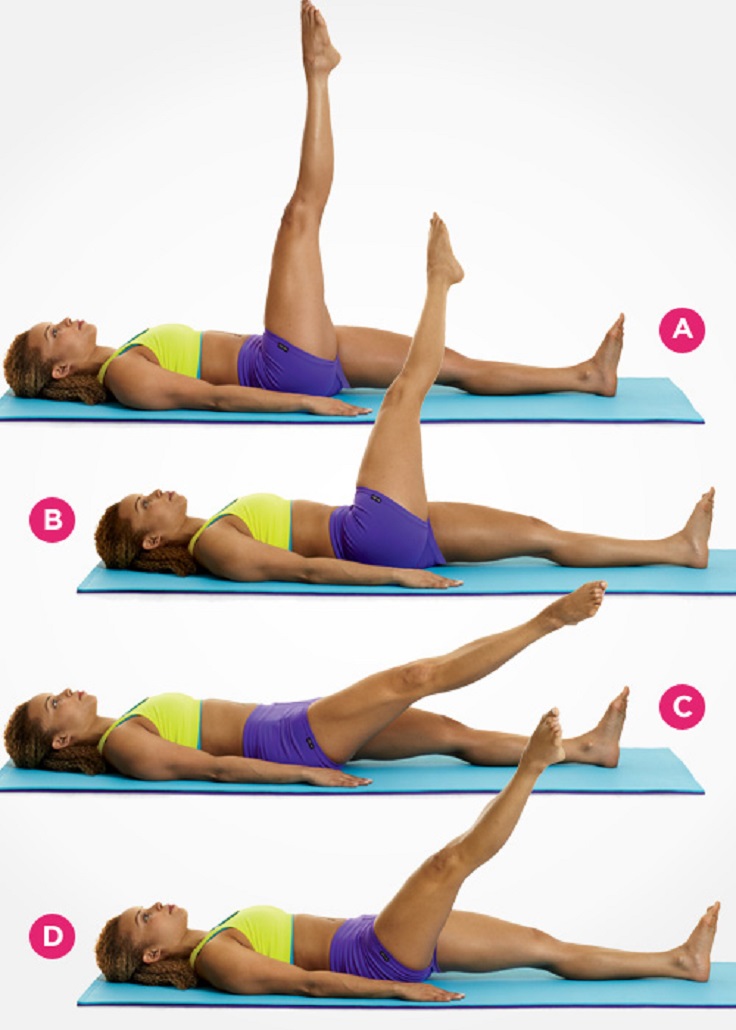 This easy exercise will help you strengthen your abs and your thigh muscles. It is an effective exercise and you can do it by yourself, at your home. You don't need to put much effort in doing this and also it's quite interesting. Try it out!
Flutter Kicks Exercise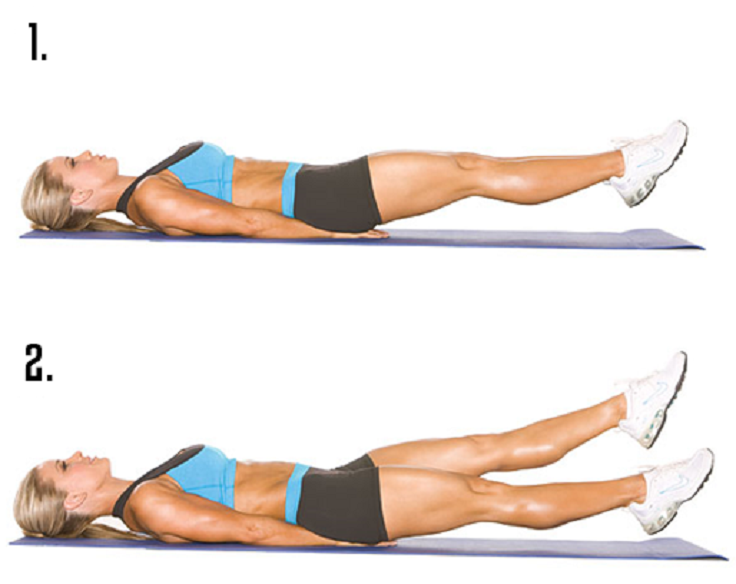 via leanitup.com
If you want really nice abs, this exercise is excellent for it! It's easy, effective and you can do it while exercising at home. Maybe you should put some more effort in doing it but don't strain yourself too much. You will definitely shape up by adding this exercise to your workout list!
Planks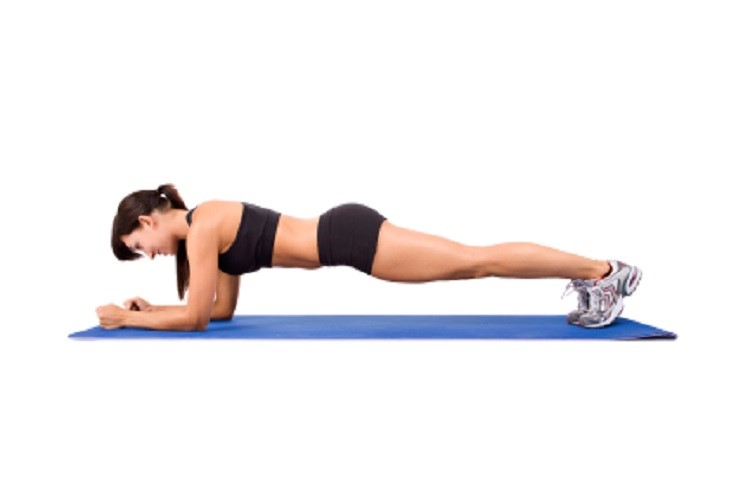 via fitwatch.com
Doing planks is a good way to reinforce your abs. Not only abs, but the whole body strengthens by doing this exercise. It is very easy and also very effective. You won't regret trying it!
Bicycle Crunch Exercise

via skinnymom.com
This is a common exercise but that doesn't mean it's ineffective. A contrary, this is maybe the easiest and best way to get a flat stomach. Nice and easy exercise which will help you to tighten up your body. No regrets!
Swiss Ball Exercise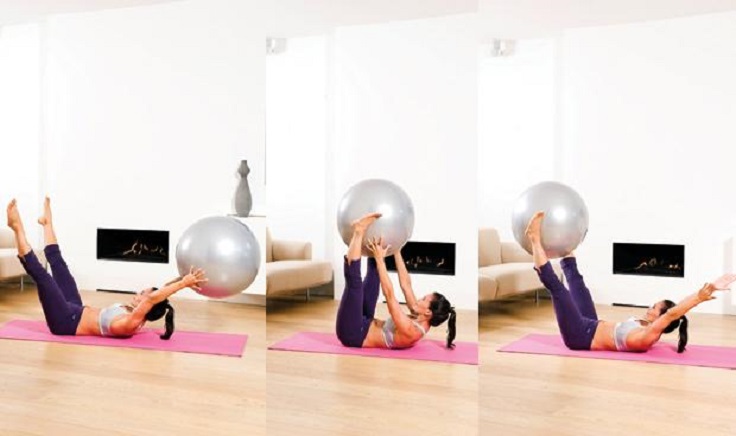 Want some fun while exercising? This is the right exercise for you! Interesting and easy, effective and fun. You can do it at your home or in a gym, alone or with a friend. You just need a Swiss ball and enjoy doing it!
Crunch Supine Jack Knife Exercise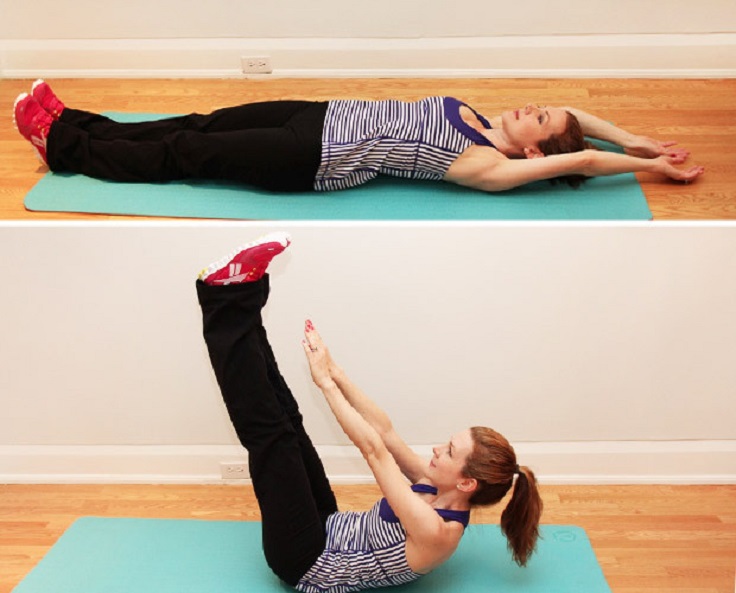 via chickadvisor.com
Another easy practice for a flat stomach. Add this exercise to your workout list to keep your body in a good shape. You will certainly get to the desired shape. You will manage to strengthen your abs and get a flat stomach!
Frog Press Exercise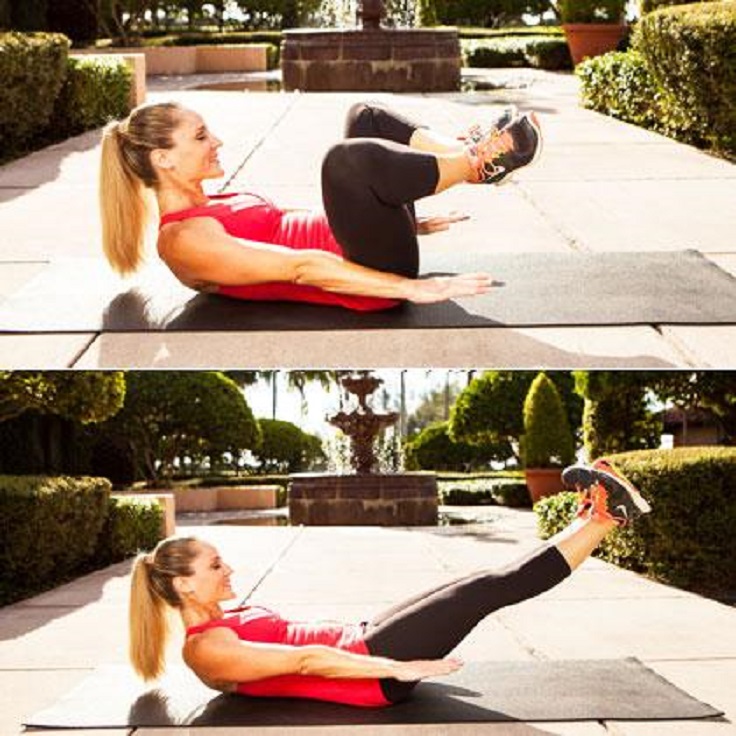 One of the best at home abs workout. Effective, easy and interesting, this exercise will help you to keep up your stomach flat. By putting a little effort you will succeed to get the desired shape. Keep up with the good work!
Wall Slide Exercise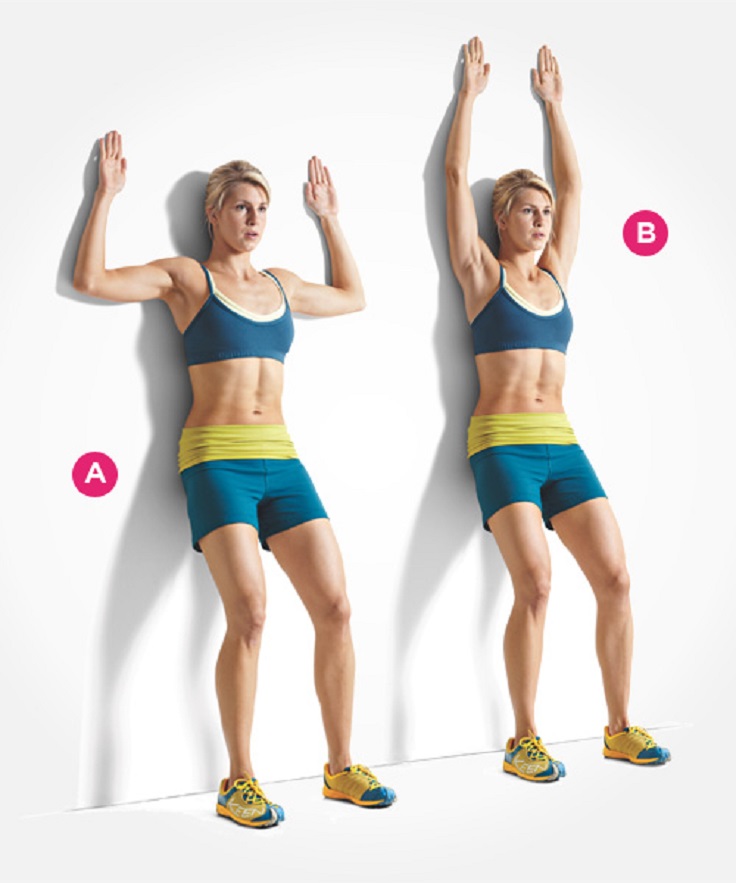 This exercise might not be that easy but it's really efficient and worth it. Except the abs, you will absolutely tighten your whole body and manage to stay in good shape. You can do it at home and it won't take long. Try not to exert too much and you will achieve great results!
Ab Pulse Ups Exercise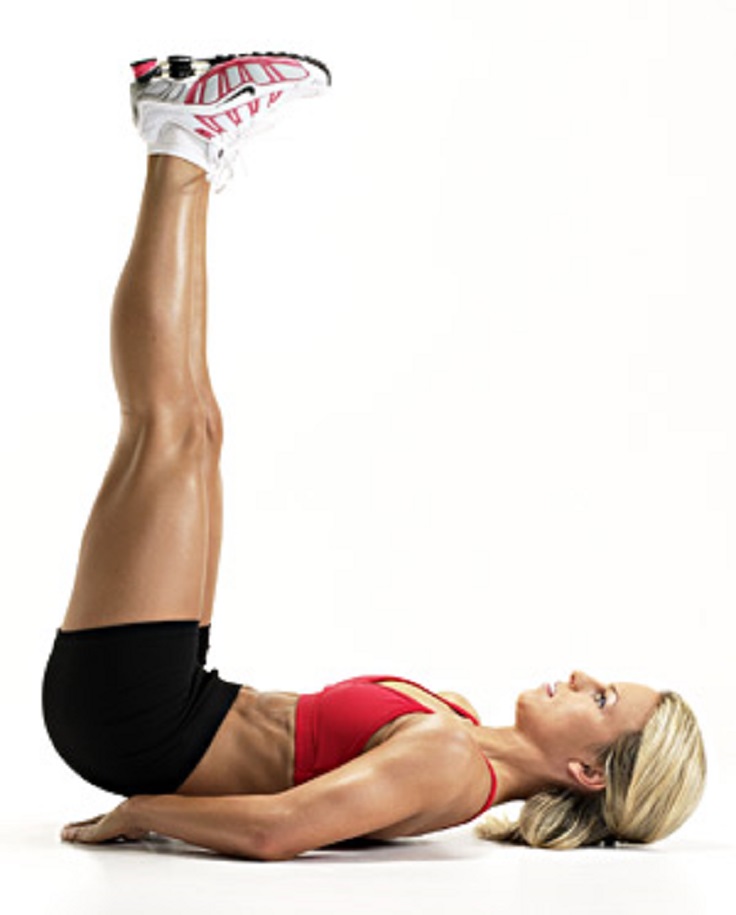 via leanitup.com
This is a lower abs exercise which will help you to flatten up your belly and carve out a sharp V-cut. An easy at home practice which will result in a really good body shape. You must try this, it's super effective!
Bird-Dog Exercise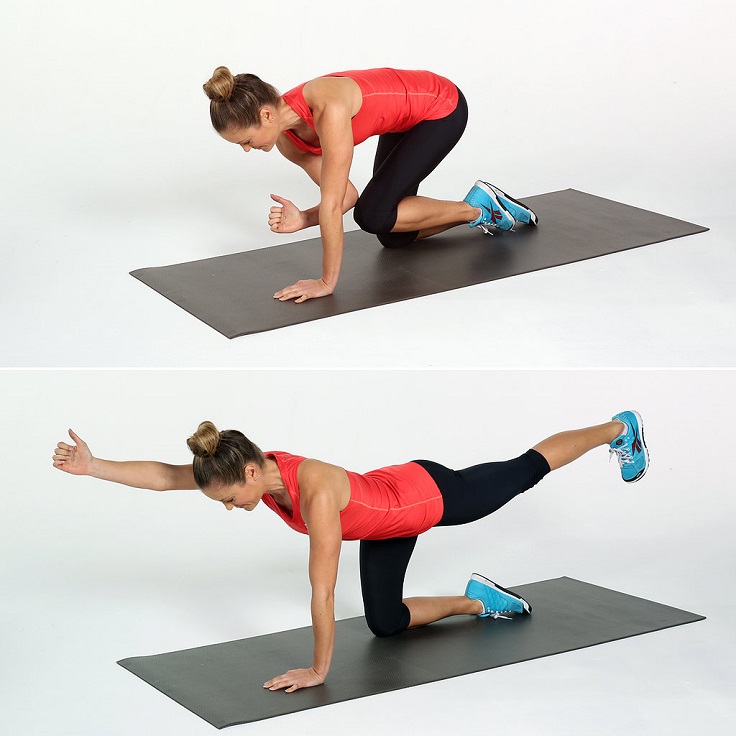 via popsugar.com
It is guaranteed to have fun and reinforce your abs with this exercise. Great exercise to stay in shape and also very efficient. Try this at home, you don't need the permission from others to have a fit body, do you?