Feeling lazy to prepare something to eat? We feel you. All the cooking and waiting sometimes is too much for someone who already spent the whole day working hard and had other responsibilities as well. On top of it all, you are tired from all the fast food and take away's – fresh and homemade food is what you crave for! That's why ahead you have ten amazing recipes. Each of them offers you delicious food, from salads to sandwiches, all to satisfy your food needs and preferences. The best part of it all is that they are very easy to make and you won't spend the whole evening in the kitchen making something decent to eat!
1. Lobster Sandwich
via holicoffee.com
Cook the lobster on medium heat in a skillet, together with garlic clove, butter and olive oil. Flip it occasionally for 5 minutes until it gets it's bright red. On a toast, you add mayonnaise, lettuce, tomato, bacon and finally the lobster tails. To make the mayonnaise more saucy, mix it with mustard, honey and smoked paprika.
2. The Gnocchi Meal
via theperfectchapter.com
Pasta and fish is a combination worth trying. This recipe contains gnocchi, can of tuna, unsalted anchovies, frozen peas and other ingredients that will make your stomach crave for more, such as parmesan cheese and parsley! It's easy to make, first you boil the gnocchi, you cook the tuna and the anchovies with garlic, and then you put the gnocchi to saucepan until they achieve slightly brown color. In the end, you mix everything together and you add the parsley.
3. Indian Scrambled Eggs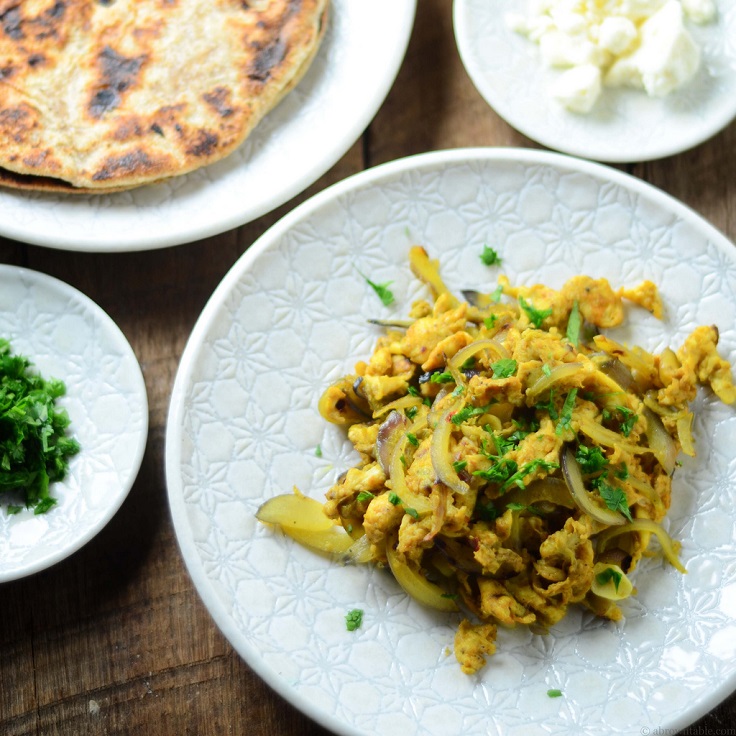 via honestcooking.com
This Indian recipe serves four and is ready in only 20 minutes. It's the perfect choice if you're into spicy breakfasts. In this one, you can taste the cilantro, chopped chilies and turmeric. Also it's a good idea if you put the scrambled eggs on a toast and eat them while they are still warm, with some feta cheese if you prefer.
4. Quick Lunch Bowl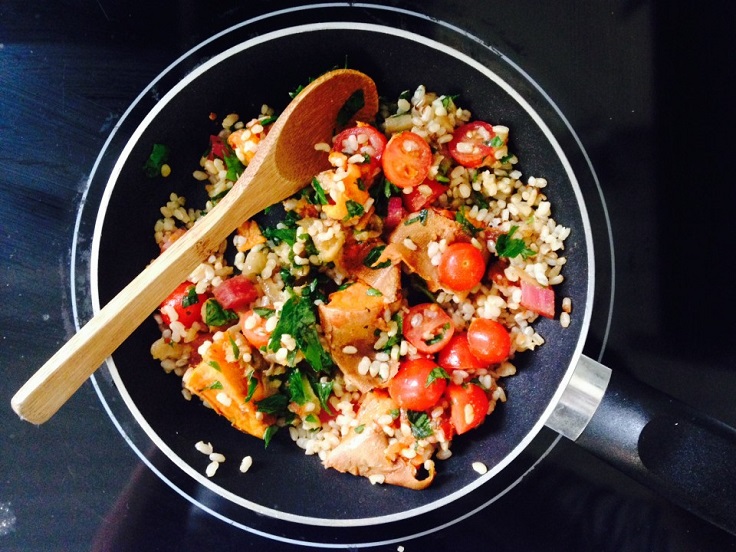 via earthandcity.ca
You mix all the ingredients together and you get a bowl full of healthy, delicious food. You need cooked grain, fresh and roasted vegetables, such as sweet potatoes and beets, beans (lentils, chickpeas), fresh chopped herbs and some favorite sauce of yours. They are done in short time and you can cook them even at work if you have the conditions to do so.
5. Homemade Sushi Salad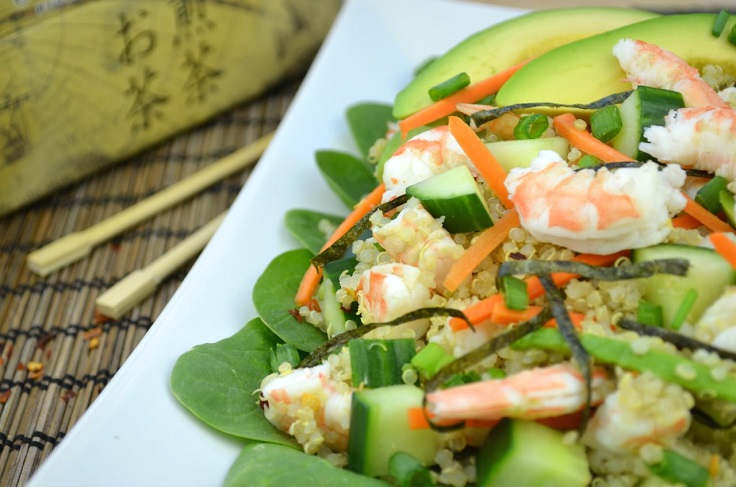 via blog.fablunch.com
You're in the laziest mood possible? Here's a 10 minute recipe for you. Instead of the rice, the recipe recommends quinoa. Also, you can use shrimp instead of smoked salmon, or you can use nothing of that and have yourself a vegetarian salad. Another note from the author is to leave the sushi salad in the fridge in an airtight container for two or three days.
6. Zucchini Ricotta Fritters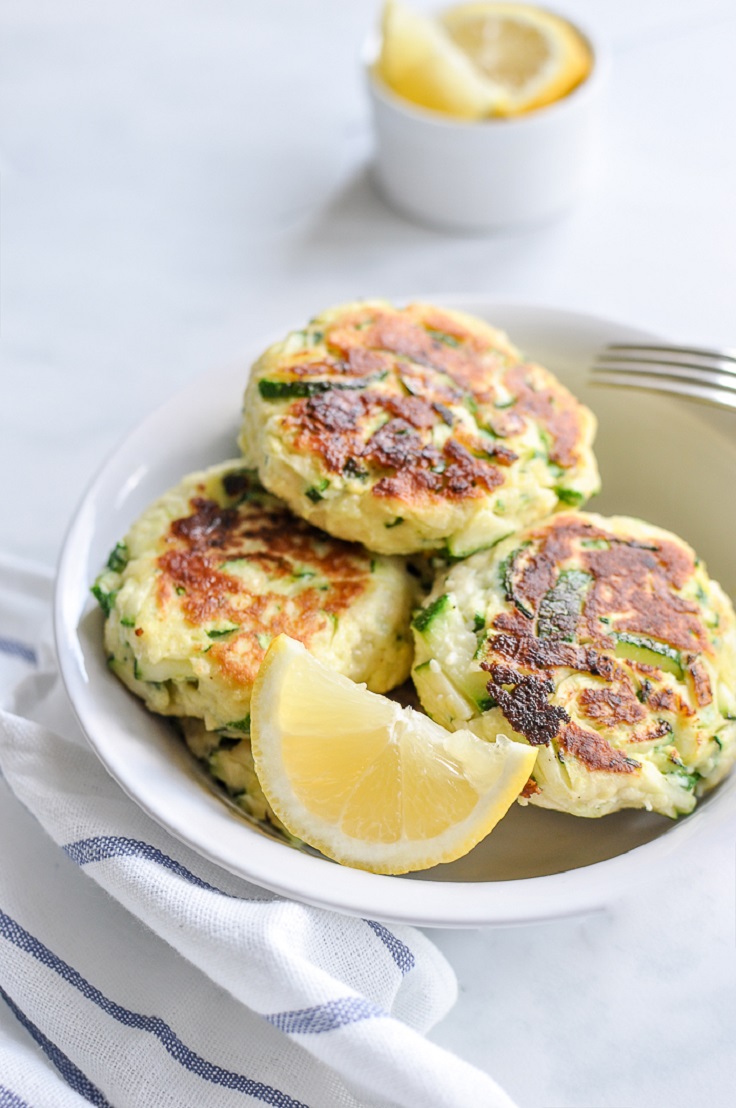 via foodrecipeshq.com
These zucchini cakes mean mixing the right amount of ricotta, breadcrumbs and eggs. The cakes are done in 30 minutes and they are definitely a breakfast you need to try. It's healthy, easy to make and so delicious that you would like to eat these zucchini cakes every time that's possible.
7. Roasted Sweet Potatoes with Honey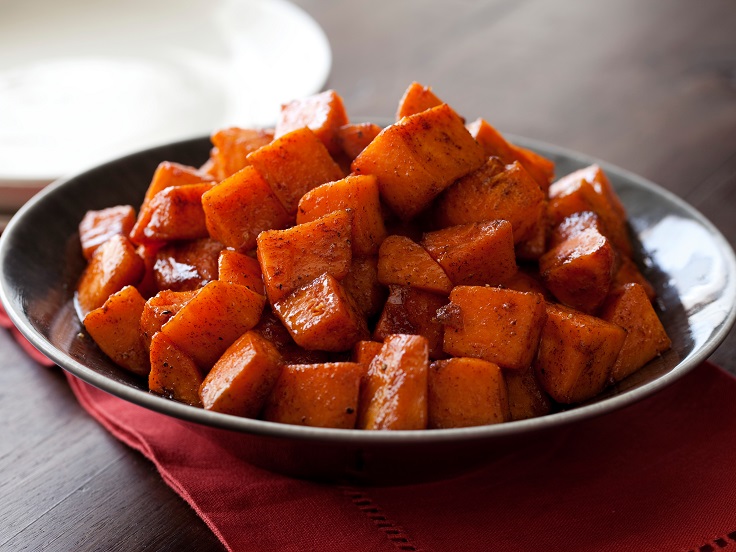 via foodnetwork.com
…And cinnamon as well. For this 30 minute recipe, you need sweet potatoes, honey, cinnamon, black pepper and extra virgin oil. First put the potatoes in a single layer of on a roasting tray and then drizzle some cinnamon, honey, oil and pepper over them. Roast them up to 30 minutes and when you take them out of the oven, drizzle more of the extra virgin oil.
8. Cheese and Leek Toastie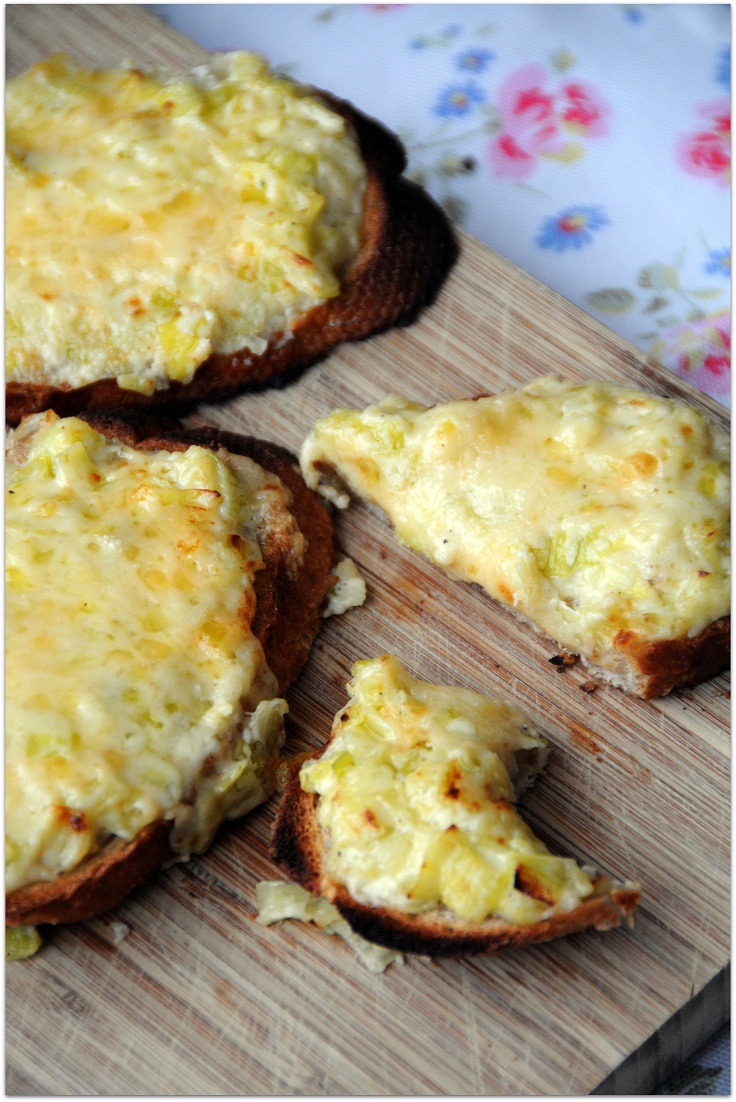 via renbehan.com
If you are a fan of cheese on toast, or just cheese or toast, this recipe would make your morning breakfast very delicious. Grate cheese on a toast and put it in the oven so that it melts. Leave it for about five minutes and then pull the toasts out of the oven. Eat them while they are hot, that way you can taste the cheese at it's best.
9. Chicken Salad Sandwich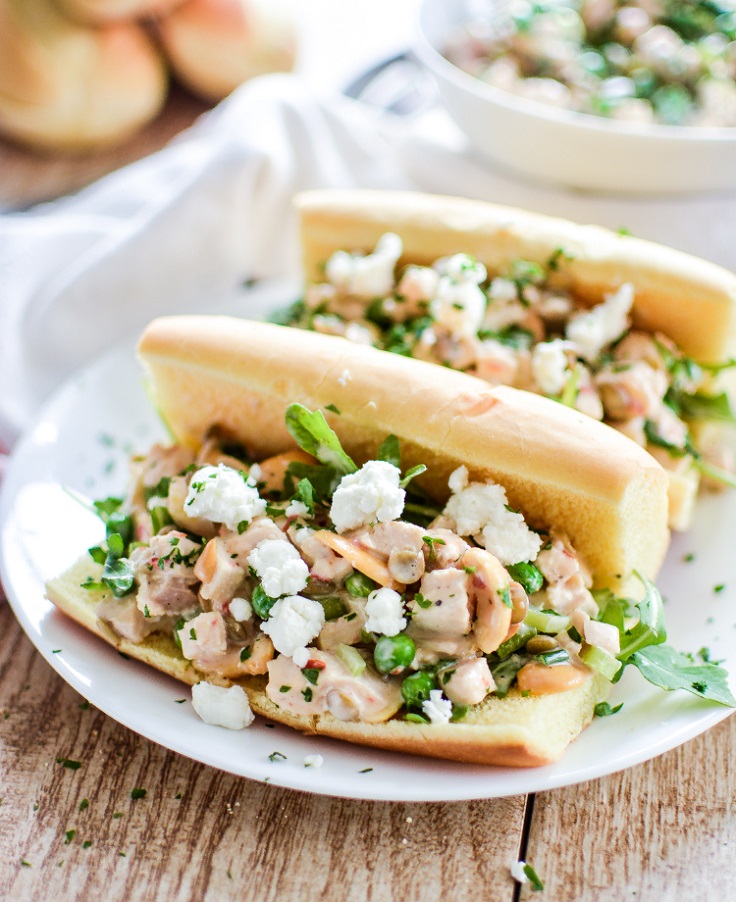 via cookingandbeer.com
Chicken salad lovers, this one is for you. You combine diced chicken breasts with fresh peas, fully cooked green lentils, celery, green onions and roasted cashews. You fold it together in a spicy mayonnaise sauce, you add the other ingredients as well, such as goat's cheese, and you put all these in sandwich rolls or wraps. Or you can eat it just like that.
10. Pasta with Lima Beans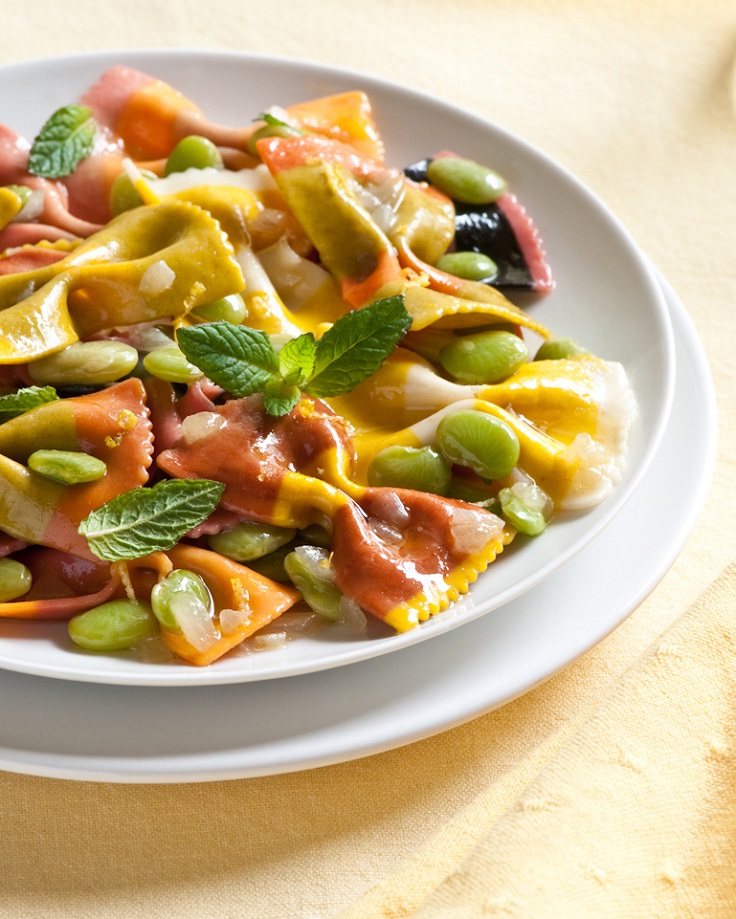 via bethdunham.ca
Add the farfalle pasta in a boiling water and cook it for something less than 10 minutes. While it cooks, in a skillet add the butter and the the onions first, until it gets it's brownish color, and then add the lima beans. This delicious pasta recipe is really easy to make, there only few instructions to follow and it will be done in less then 30 minutes. Just what a busy mom needs, right?