Let's face it: No matter how much we love curling or ironing our hair, all that heat is doing damage. We may not notice the negative changes on our hair right away, but the time will come if you use heat very often. In those moments, we use different products to bring back our hair's softness and gloss, but besides that, we should reduce the heat.
If your hair isn't naturally curly or straight, don't be disappointed! There are many hairstyles that you can do yourself. They are easy, cute, and don't include heat. Check out these ten we picked for you, and choose your favorite!
1. Bow Hairstyle
Here's a step-by-step explanation of how to do a bow hairstyle. This one is cute, easy to make, and you can especially try it on days when your hair doesn't look that great. It's perfect for going out with friends over a cup of coffee, it can be office-friendly depending on your workplace, but it might not be the perfect choice when it comes to formal meetings.
2. Half Up Knot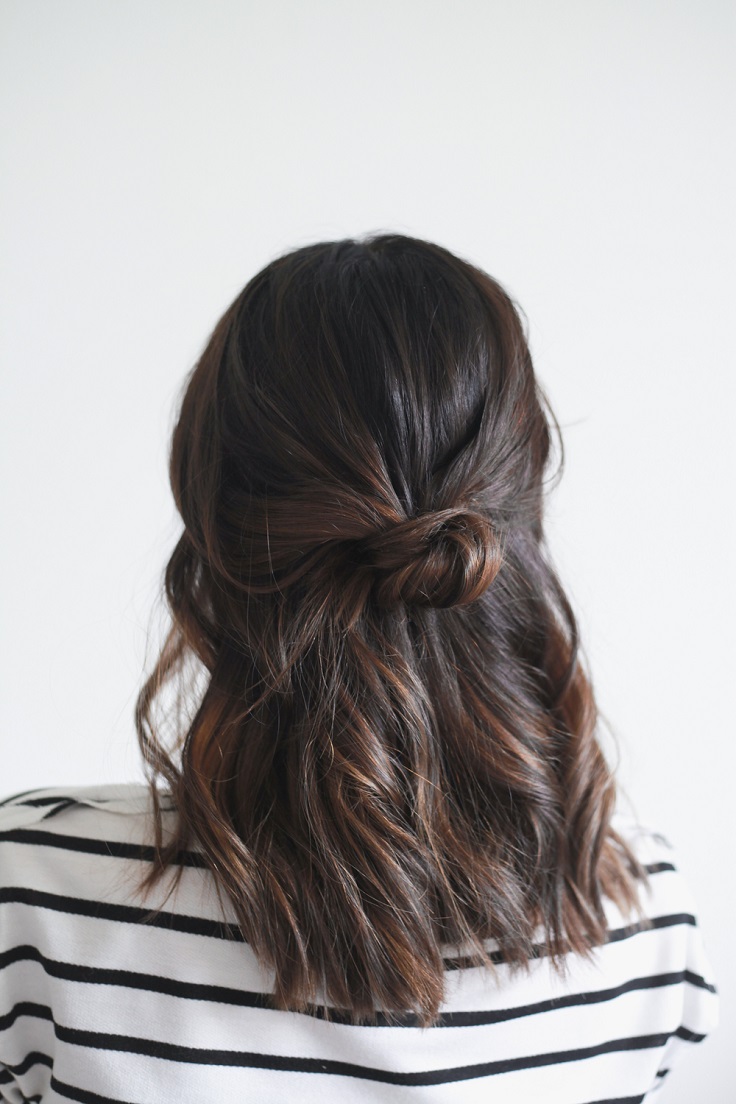 via treasuresandtravelsblog.com
The half-up knot is a hairstyle that got seriously famous during this year. All you need is few bobby pins and a hair spray. Take a piece of hair and twist it. Tie a knot and tuck the ends under. Use bobby pins to secure the knot. It's that simple! The half-up knot was definitely a summer hit, but something tells us its glory won't end so soon.
3. Easy Chignon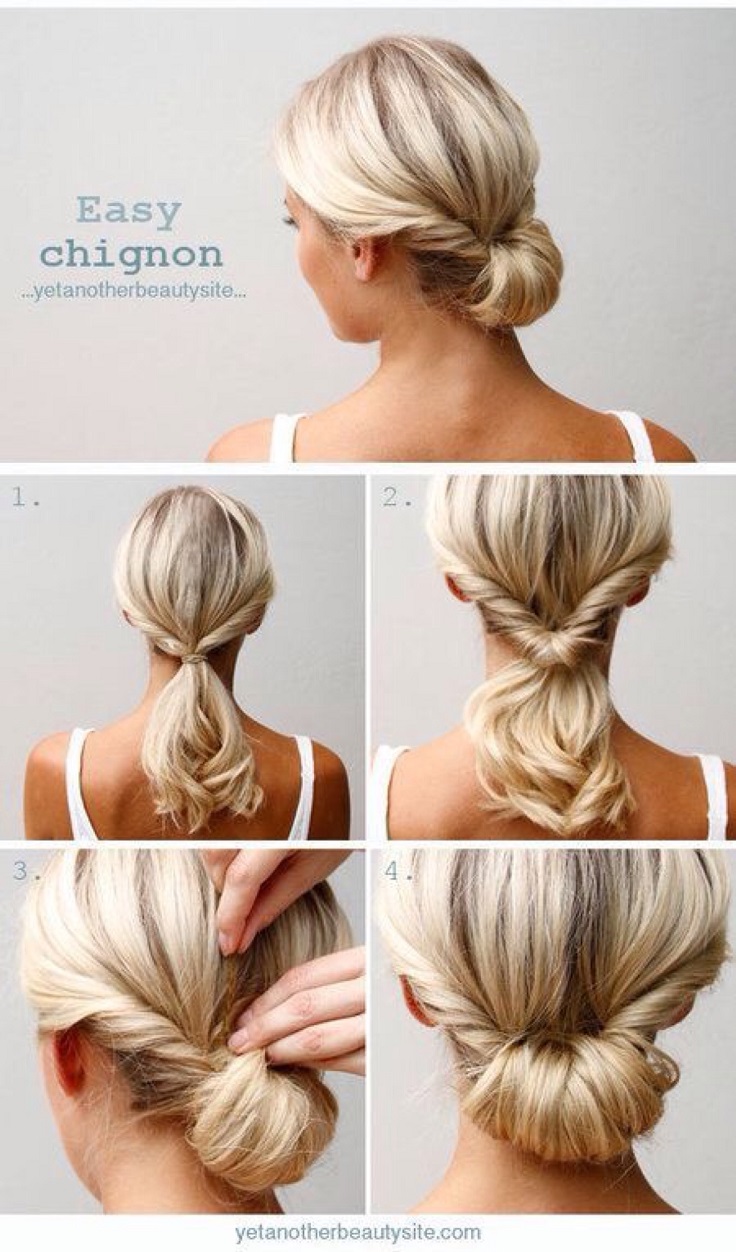 Every year during many formal, award-winning occasions, we see many actresses, singers, models, and bloggers having an amazing hairstyle. AT least a few of them will have chignon, which looks absolutely stunning. Here's a way to do it yourself. It might not look as glamorous as it looks on a celebrity, but it's simple, elegant, and perfect for every occasion.
4. Twisted Ponytail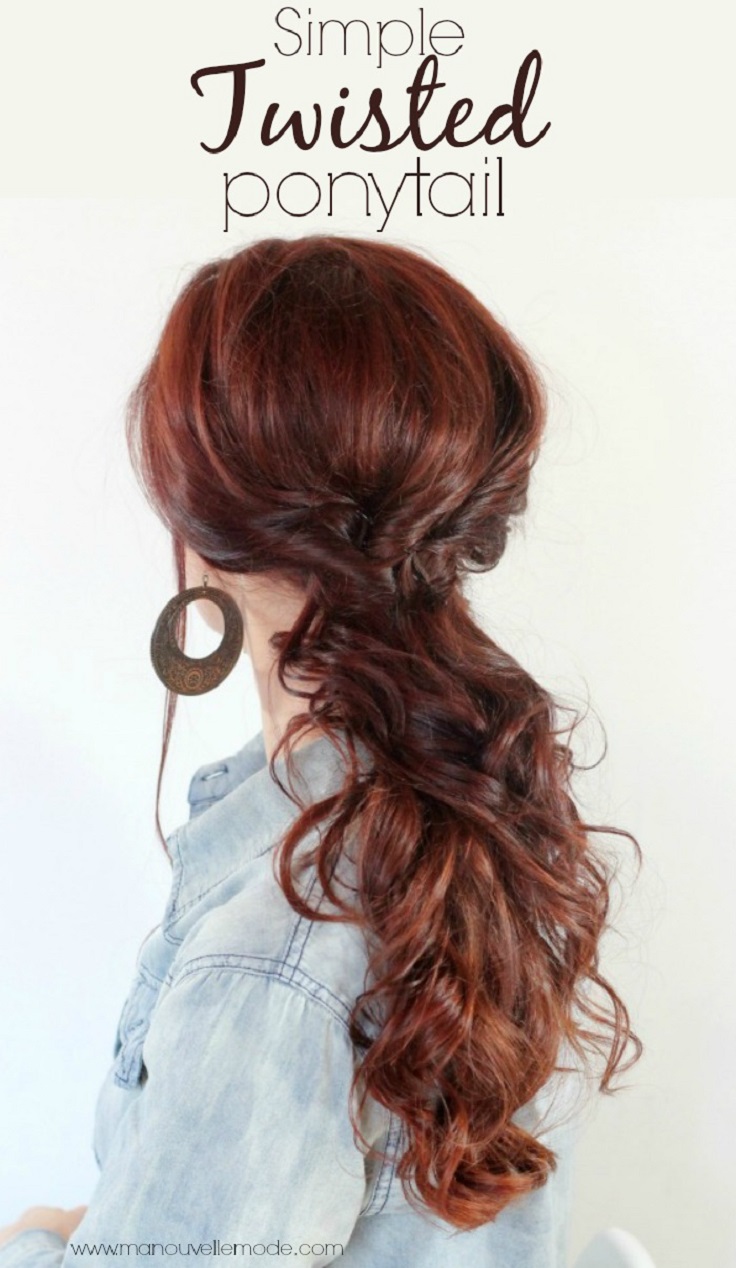 A boho hairstyle perfect for any day. There are few products that you need to make this hairstyle the best that is possible: root pump spray that you need for volume in the room, volumizing blow-dry gel that you especially need if your hair is the thing, bobby pins, hairspray, and a ponytail holder. The twisted ponytail of hairstyle is definitely one of those confidence boosts we all need from time to time.
5. Messy Braid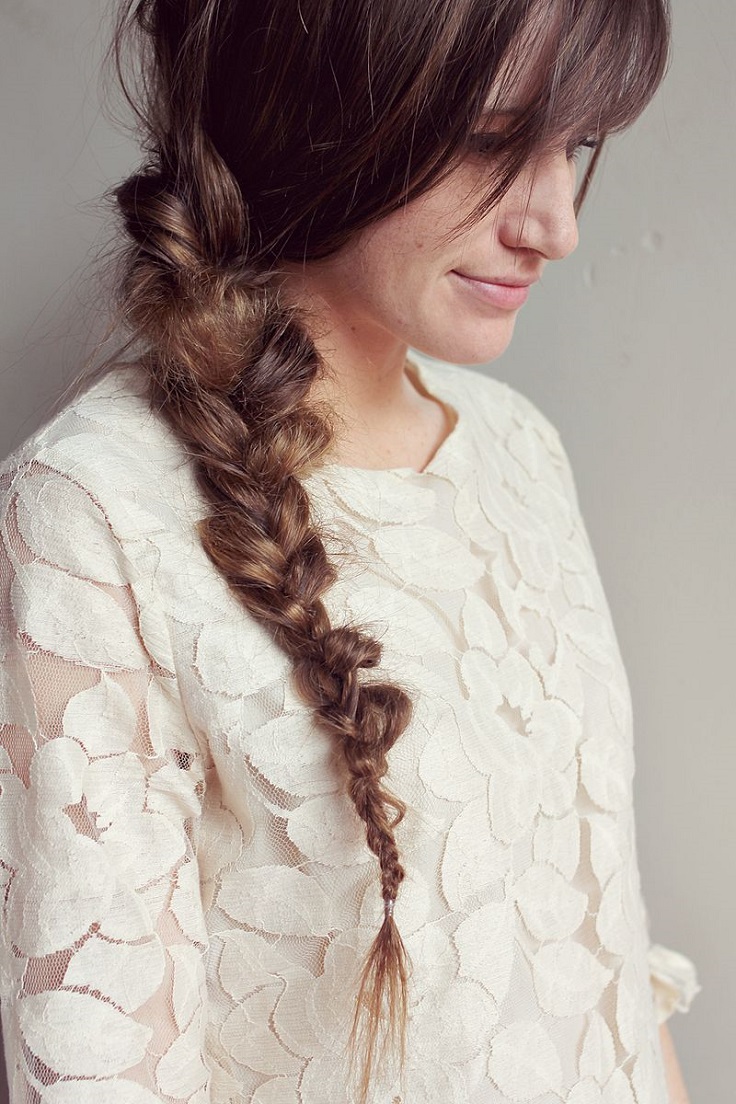 There's something about braids that can never make us stop wanting braids that much! They are great for any kind of occasion; they look super cute and can easily be turned into messy and boho, too tight and elegant. This messy braid also includes making a french braid. Make it as a side ponytail and tease it with a comb to make it messy and loose.
6. Loose and Messy Bun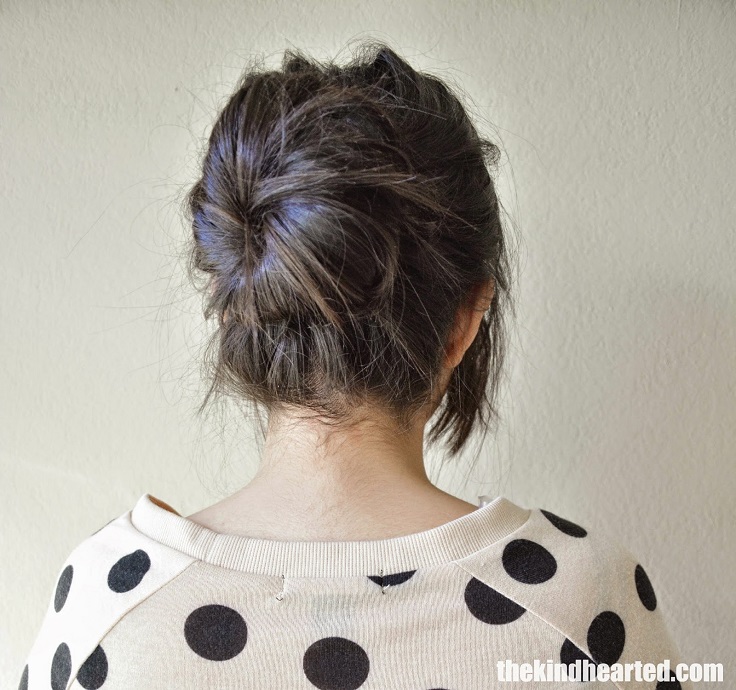 Buns are such a classic. They are so good-looking that you simply can't stop wanting them, any time, any day! Especially when they are this loose and messy. Twist your hair to make a bun shape, tuck the ends under it, and wrap it around the bun. With a few little steps, you are going to have an awesome bun to go out with. It's simple, super cute, and you'll want it for the rest of your life!
7. Chic Updo
One of the most elegant hairstyles a woman can have. If you need a confidence boost and want a big change by small steps, try this one out. Good hair days can really boost our confidence and self-esteem a little bit. The chic updo is ideal for medium-sized hair or longer. If you have short hair, it's best to stick with half-up hairstyles.
8. French Twist
The french twist is a real hair classic. One of the greatest actresses of all time, french beauty Bridgitte Bardot made this hairstyle famous. Since then, many women have it for any occasion, workdays, going outs, etc. This hairstyle's great when it comes to copying the style of the 1960s. Combine French twist with some cat eyes makeup, and you're ready to rock the old school style!
9. Messy Braided Ponytail
via wildheartcollective.com
Messy plus braid is a combination that can really be one of your favorites. This one includes curling your hair a bit, but if you're trying to avoid the heat, you can totally leave that part out. Make a side French braid, comb a little, pull back everything in a ponytail, and you are all done! Also, don't skip the teasing part because it will make your hairstyle messier.
10. Elegant Low Bun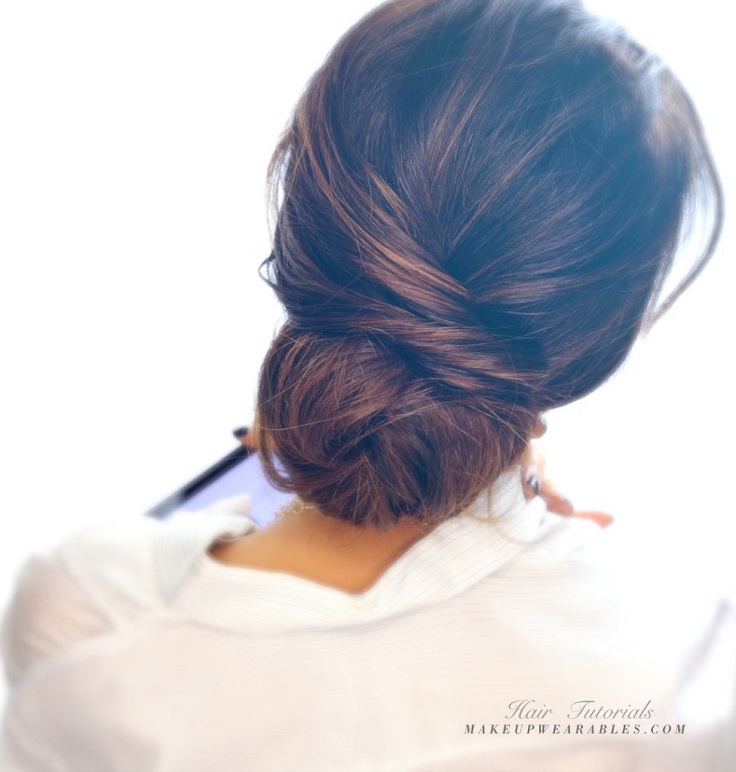 Are you going out on a date? Fancy dinner, maybe? Whatever the reason is, this low bun will surely look great for it. If you are used to making your own hairstyles, then making this bun will take you about two minutes. So, it's great to have this hairstyle when you are in a hurry or just want a good-looking hairstyle on a bad hair day.