How about we meet in the middle by taking our ready-made home out of its boring box and turn it into a mid-century architectural dream? Mid century modern style is a growing trend, but most people don't want to live in a home that looks like a time capsule. Midcentury style is unique in that it's largely driven by innovative mass-produced furniture and accents. If you have the means, space and ambition to knock out a wall or install a giant plate-glass window, don't hold back. But you can still create an indoor-outdoor aesthetic without major demolition. Leave windows bare so as not to obscure the view or consider installing skylights. Because your home have to be the most comfort place in the world we are here to give you best ideas for it. Here are 10 Easy Ways to Add a Mid-Century Modern Style to Your Home, check out and give your opinion.
Big Pictures Make The Difference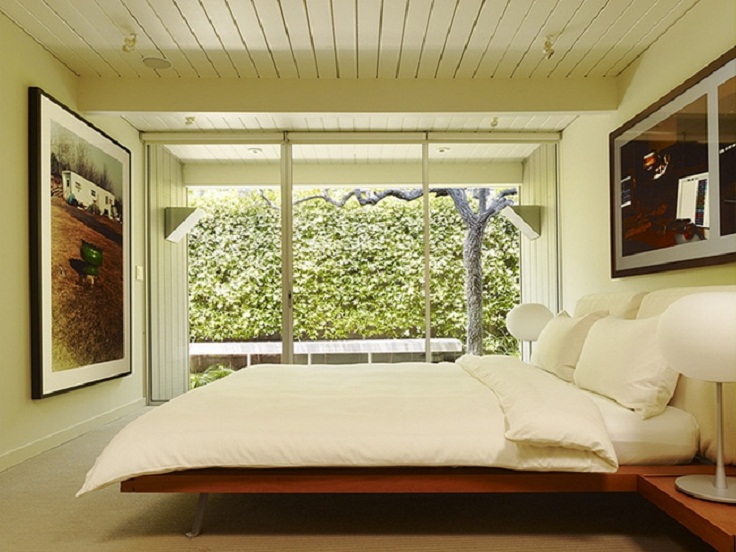 via 99bedroom.com
Sometimes it is the simple things added to your décor that make the biggest style statement. One or two artistic metal wall plaques or a large graphic oil on canvas can make a bold style statement. Big Pictures in your bedroom is the best choice to be in mid century spirit. For a modern look, don't clutter your walls with tons of artwork. Keep it simple and clean with a few bold, high-end pieces of art.
Consider A Re-Model
via winfieldrealestatearizona.com 
Do you love where you live, but want to add the marvels of mid-century character to your current home? Then consider hiring a design architect to help with some remodeling. Adding mirror to your kitchen back splash or on one wall in your living room. Eliminating walls in order to achieve the open, airy floor plan that a mid-century home would boast is a great idea when done by a competent team of designers and builders. You could also employ someone to design a huge floor-to-ceiling fireplace made of natural stone.
Do Your Lights Right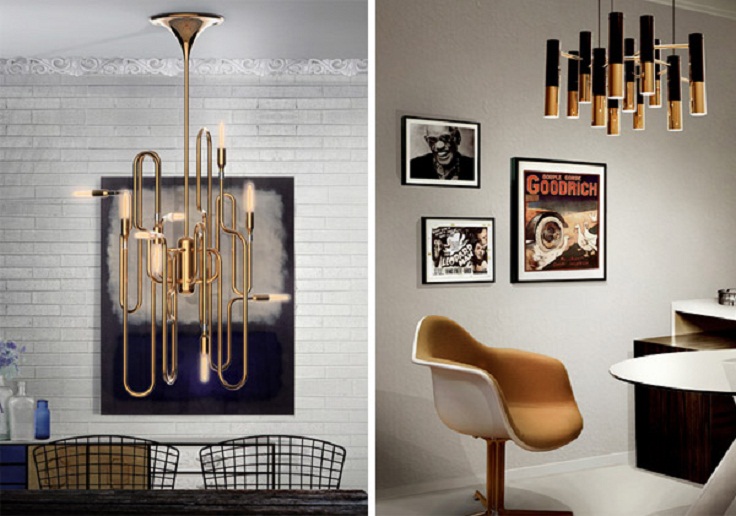 via blog.2modern.com
Look at any mid-century modern home and you will surely see dazzling modern marvels dangling from the ceilings or lighting up sleek side tables. Indeed, bold lighting is another must-have accessory to take your home back in time to this artistic era.
Bring Wood Back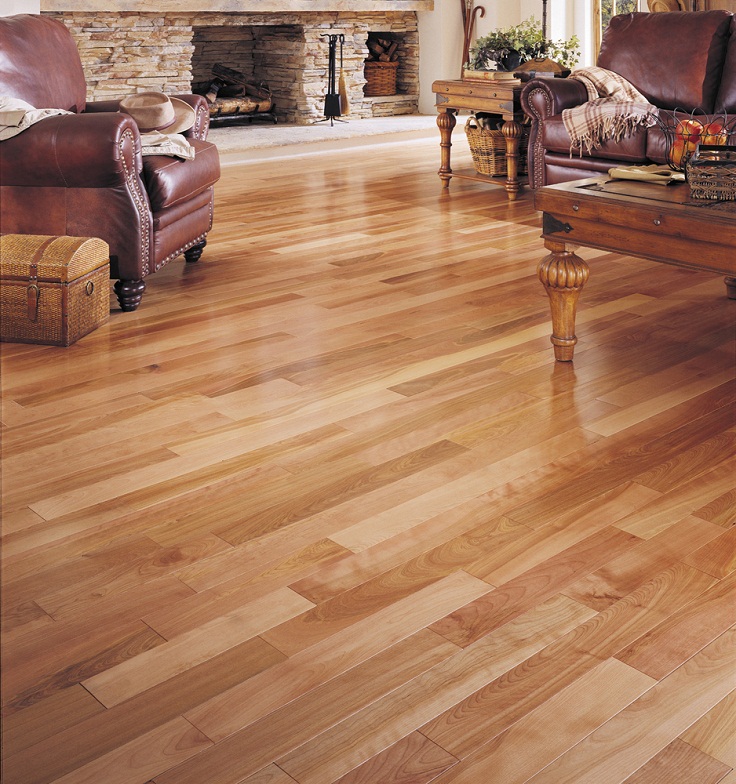 Incorporating a touch of mid century modern décor into your home is simple if you have great idea and things you need. Most of today's furniture is made of engineered pressed wood. Let real wood take center stage via the high-quality furnishings of the 50's. These mid-century masterpieces have clean lines of teak, walnut, oak and rosewood.
Furnishings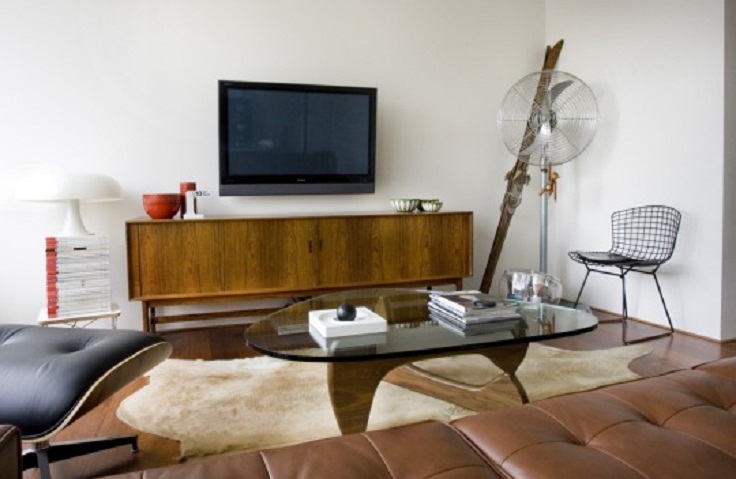 via midcenturymodernfurniture.com
Skipping past the mass-produced furniture store is the easiest step to add mid-century flair to your home. Rummage around for old furniture with clean lines, mid-century legs, bold graphic fabrics and most importantly think outside of the box. For example: Maybe you fumble upon four peg legs that scream the 1950's take these legs home and use them on a current piece you already own.
Mirror On The Wall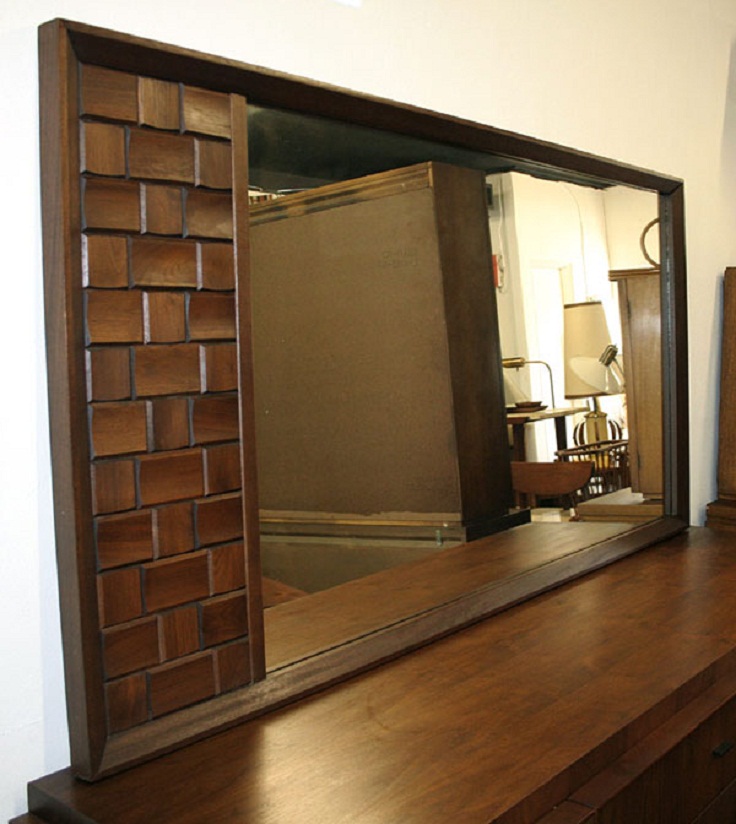 No matter what style of decor you choose, mirrors are the perfect design accessory. They add a light airy feeling to any room in your home. If placed properly, a mirror can make a space look bigger by reflecting light into a room or highlight a beautiful backyard landscape by placing it opposite a garden door or window. A sunburst mirror is an icon of this era. It is simply a must-have accessory that shines mid-century into your home.
Include A Bar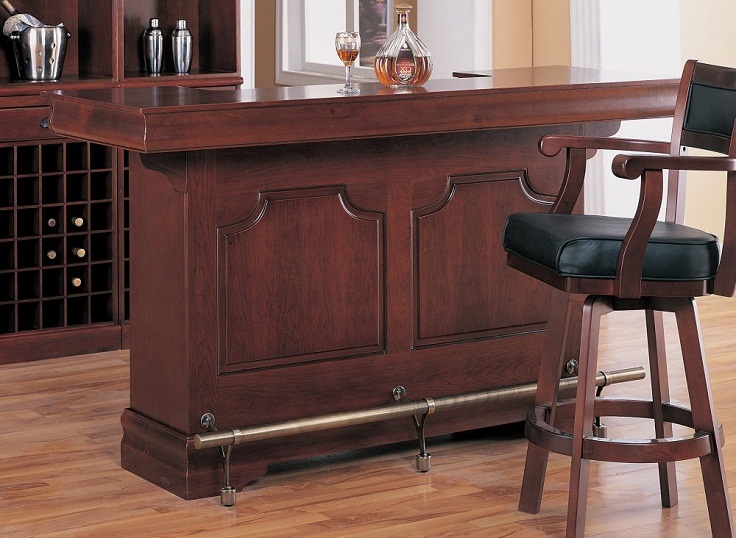 Whether it is a built-in or a bar cart, a bar for mixing drinks is a nostalgic way to bring back the 50's. Fill your bar with vintage glasses, expensive liquors and of course a cocktail shaker. A bar cart can be wheeled from room to room for parties and entertaining and is the perfect accessory for every mid-century modern home. You will certainly feel like you stepped back in time as you sip your martini.
Paint Walls White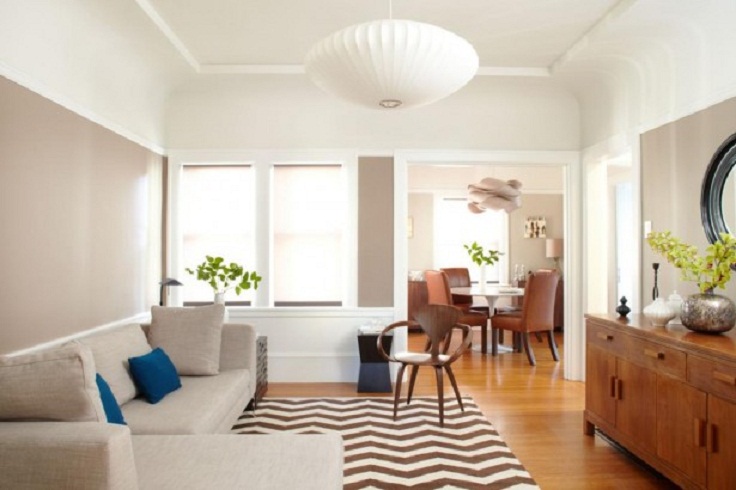 Most mid-century homes had walls covered in white paint. Why? Because it allowed for the high-quality furnishings to take center stage. Mid-century homeowners were proud of the craftsmanship of their home and furnishings, and white paint let the rest of the room show off its lines. What an easy mid-century design solution.
 Mid Century Modern Look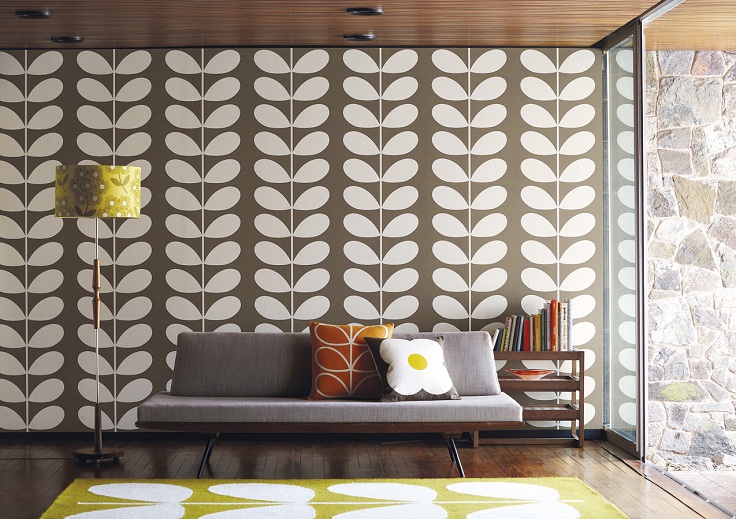 via alisonhutchinsondesign.co.uk
While most walls benefit from clean white lines, a touch of glamour in a dining room can be added by simply papering one wall with bold glitzy wallpaper in a graphic pattern. If you don't like the idea of permanent wall paper, then try some of the higher-end wall papers that easily peel off. Homeowners in this time period loved their bold, graphic prints.
Mid Century Kitchen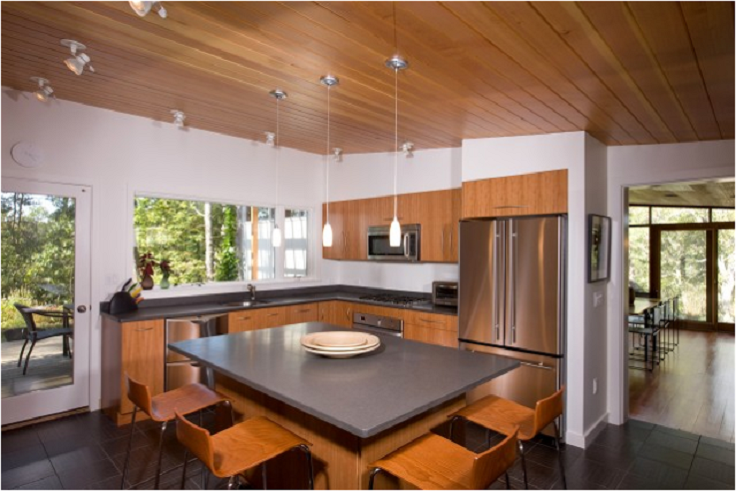 via tophomedesignz.blogspot.com
The mid-century movement was propelled post-war by homeowners wanting to feel modern and futuristic. Everything in their kitchens was meant to be the wave of the future. In order to replicate this look, it is advised to have extremely clean lines in your kitchen. Replace curved, ornate kitchen cabinets with plain, flat wood ones. Add sleek stainless steel and marble to countertop surfaces, and consider cork or laminate flooring. Overall, keep the lines in your kitchen clean, simple and uncluttered.