Light up the grill and get yourself some firecrackers because Independence Day is coming. The 4th July is a day filled with festivities, parades, family fun and some amazing fireworks. It is a day that you'll probably spend out in the open but that doesn't mean that you don't have to look your best and show off your patriotic side in a more glamorous way.
Many women wouldn't bother wearing make up to an outdoor event like a picnic and there is certainly no need for it, however there are events on 4th of July other then the traditional BBQ where some makeup is welcomed. Following the basic spirit of this glorious day, everything must be in colors of the red, white and blue star spangled banner. These three colors might serve you good when making decorations, but they can't be so easily mixed in a make-up without becoming overwhelming.
There are ways to make your patriotic make up subtle enough for a casual outing or striking enough for attending a party or a parade. In our list of Top 10 patriotic makeup tutorials you can find a look for any 4th July happening. Choose the one that will suit you best and have a safe and happy 4th July.
Cute Red White And Blue Makeup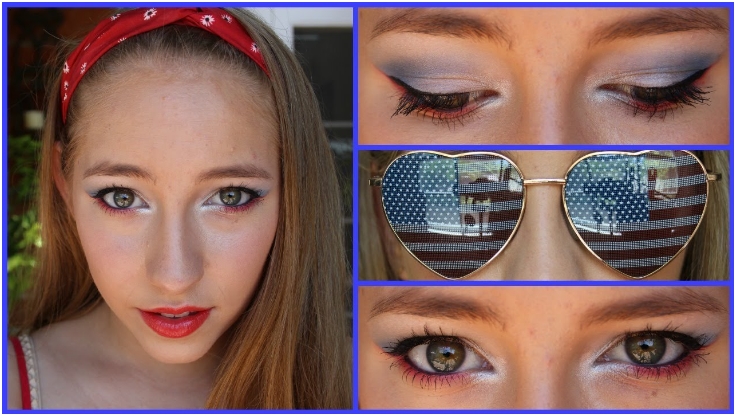 via youtube.com
Be the patriotic girl-next-door with this easy three-colored make up tutorial. The subtle and soft blending of white and blue with a touch of red on the waterline will give you a cute natural look, perfect for hanging out with family and friends.
Soft Daytime Patriotic Makeup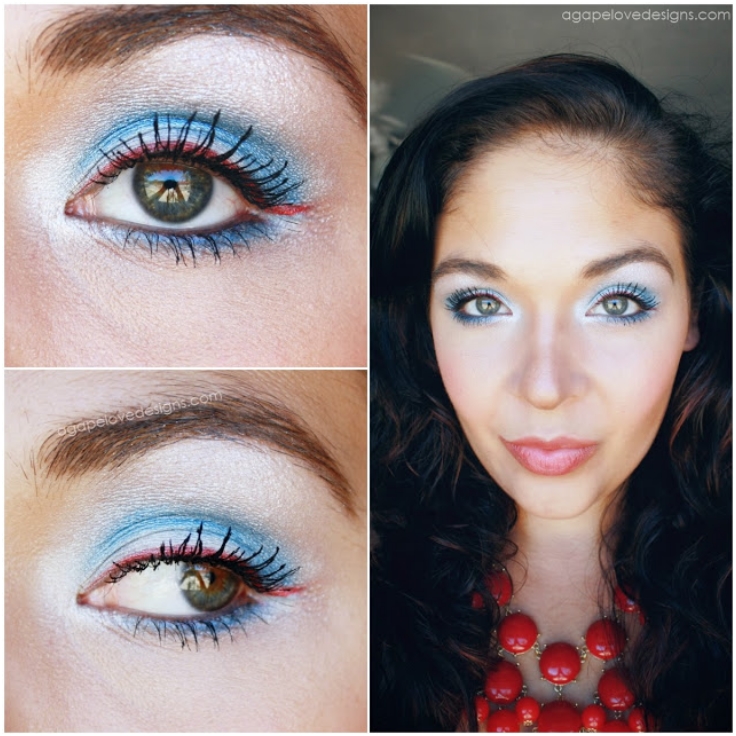 A bright fun makeup for a bright and fun day. The white foundation covers the highlight, while the blue follows the crease and ends in a soft angle at the corner of the eye, while also covering the lower lash line. The thin red line on the eyelid completes the look.
Minimal Sophisticated Patriotic Makeup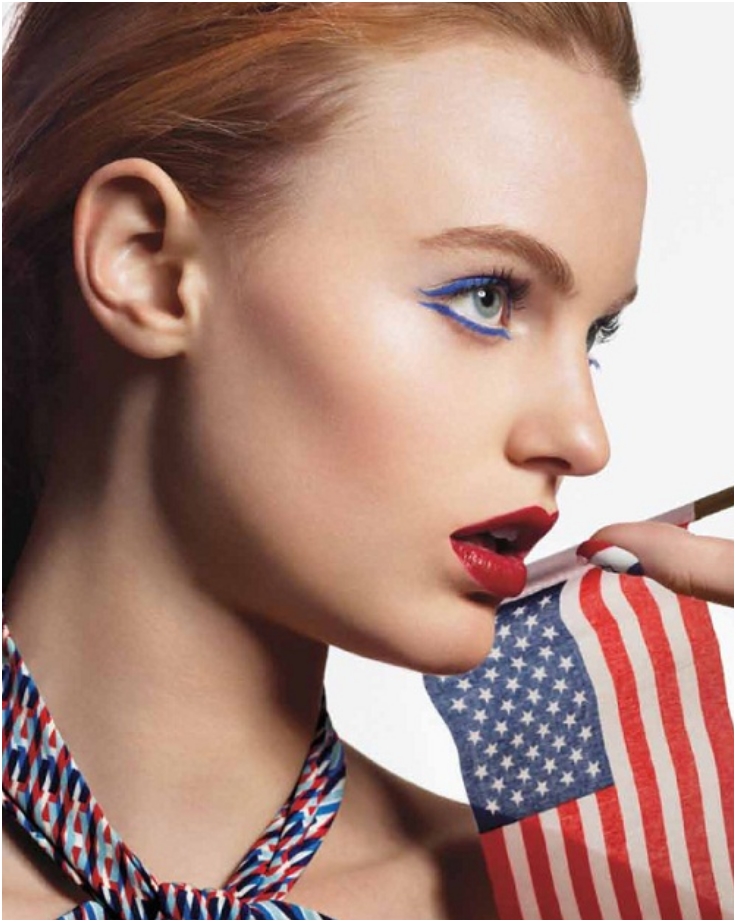 via perfume.org
Start with a color close to your skin tone and then use some white on the lid and tearduct to brighten your eyes, while the glittery lines from the blue eyeliner will make your eyes pop. Complete the patriotic theme with a deep sexy red lipstick and you're ready.
Smokey Red White And Blue Makeup
via youtube.com
The dark smokey makeup makes everyone look sexy which isn't exactly a patriotic feature, but that doesn't mean that the smokey look can't be turned into a patriotic one. Here is how you can incorporate the red, white and blue colors, creating a perfect patriotic nighttime makeup.
Glowy Patriotic Makeup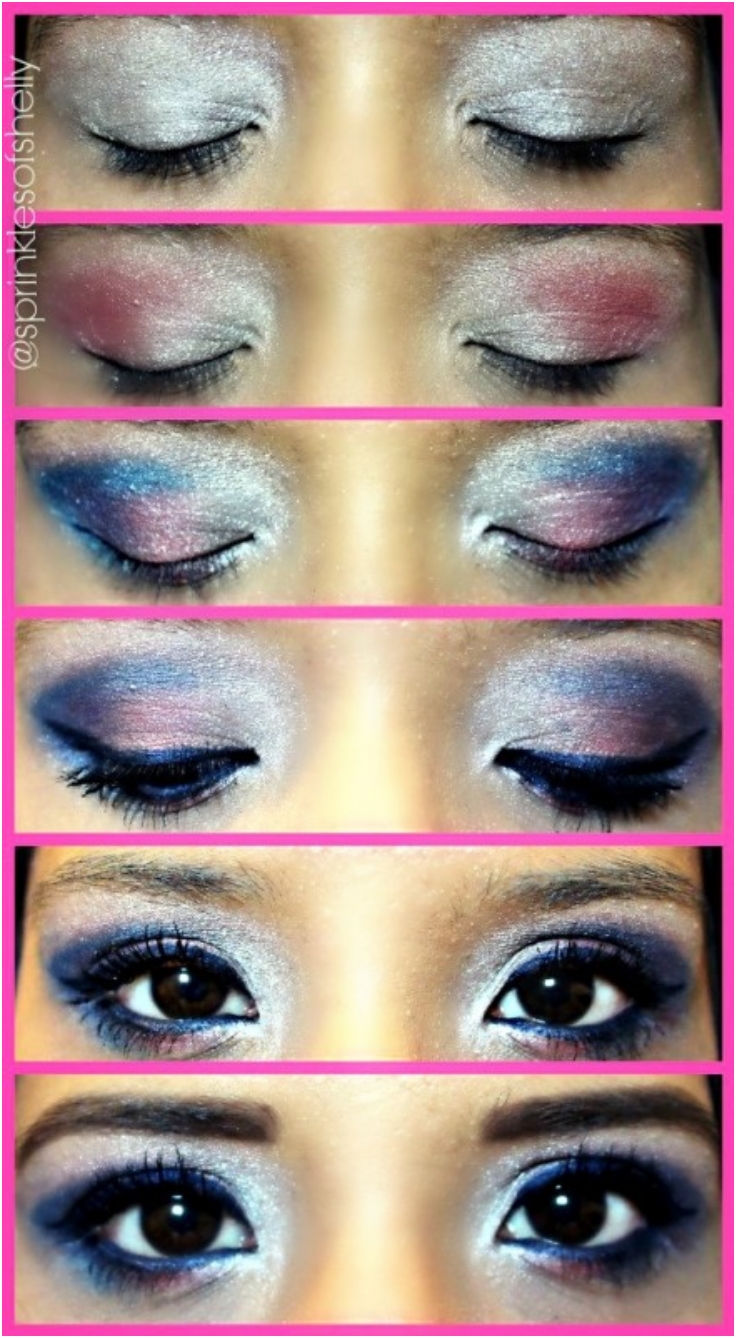 Frame your eyes and make them pop with this great patriotic makeup tutorial. Blending blue and red makeup can sometimes give you a purpleish hue, which is not the case here. The trick is in the glowing white base that makes the red and blue look darker, thus making the blend appear perfect.
Elegant 4th July Makeup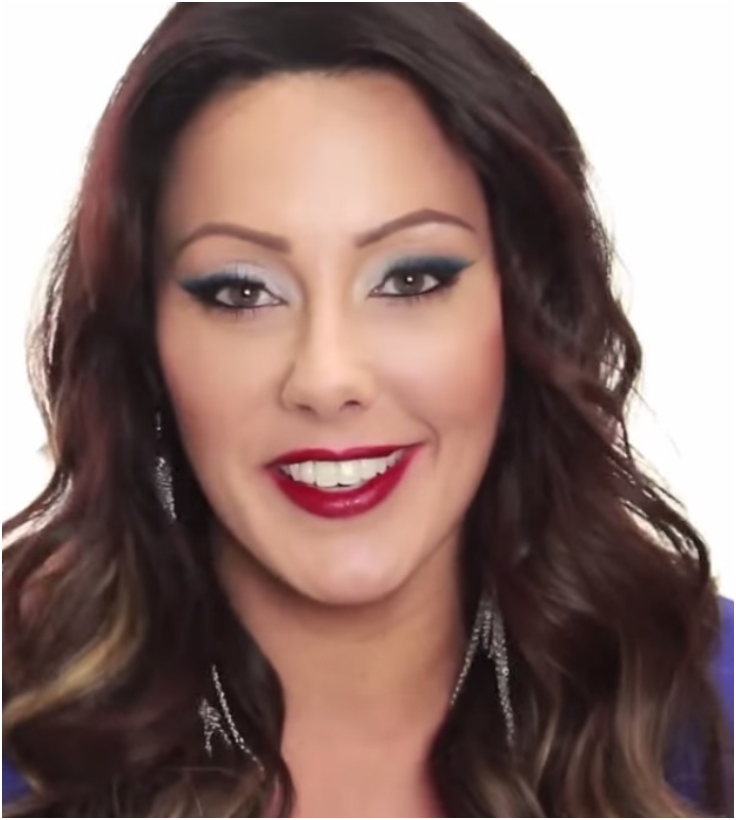 via makeupgeek.com
Not all celebrate the 4th July in the park. Some might use the opportunity to host a more formal gathering. Here is an elegant patriotic makeup for just such an occasion, with bold blue lines at the corner of the eye, white on the lid and bright red lipstic to complete the color scheme.
Dramatic Flag Makeup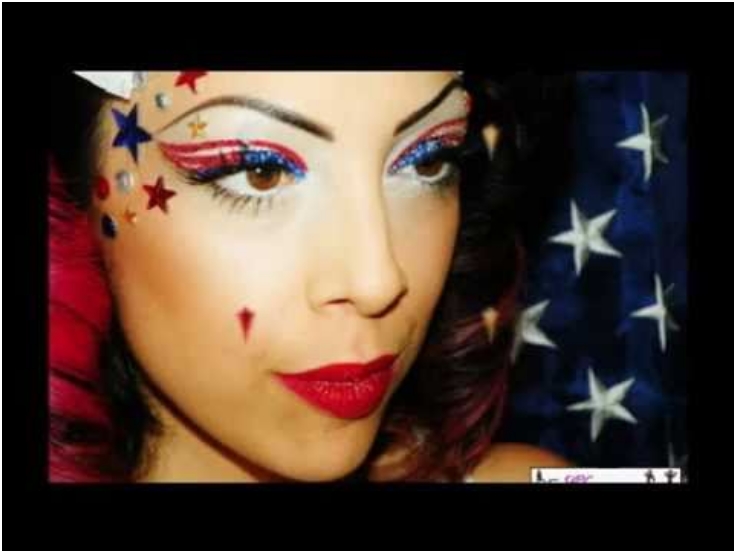 via youtube.com
This is strictly a nighttime makeup, unless you're participating at the daytime parade. Glittery eye-shadow, bold red and white lines and a blue patch, creating the US flag on your eyelids; all that topped with some festive star rhinestones and you've got an explisive 4th July party makeup.
Bold Patriotic Makeup
via youtube.com
Create a bold white and blue makeup for your night out on the 4th July. Make your eyes pop by putting blue eyeshadow above the crease, leaving a tiny portion of white under the eyebrow and frame them with a black eyeliner and small stars at the corners. Don't forget the red lipstick.
Star Spangled Makeup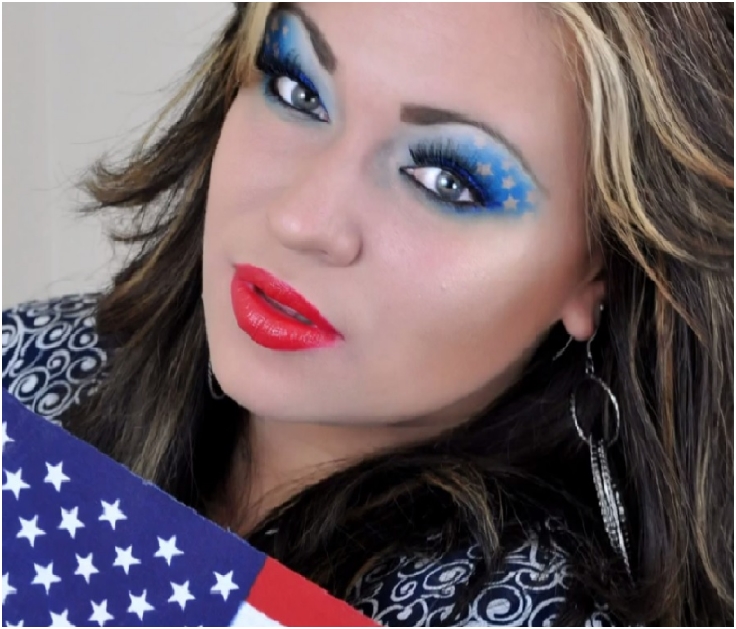 via youtube.com
Do you want to put stars in your makeup but you can never get them right? With this tutorial you will never have to worry about that again. The trick is so simple, yet gives amazing results. Try it and you'll have the most patriotic makeup in the room.
4th July Flag Lips And Soft Makeup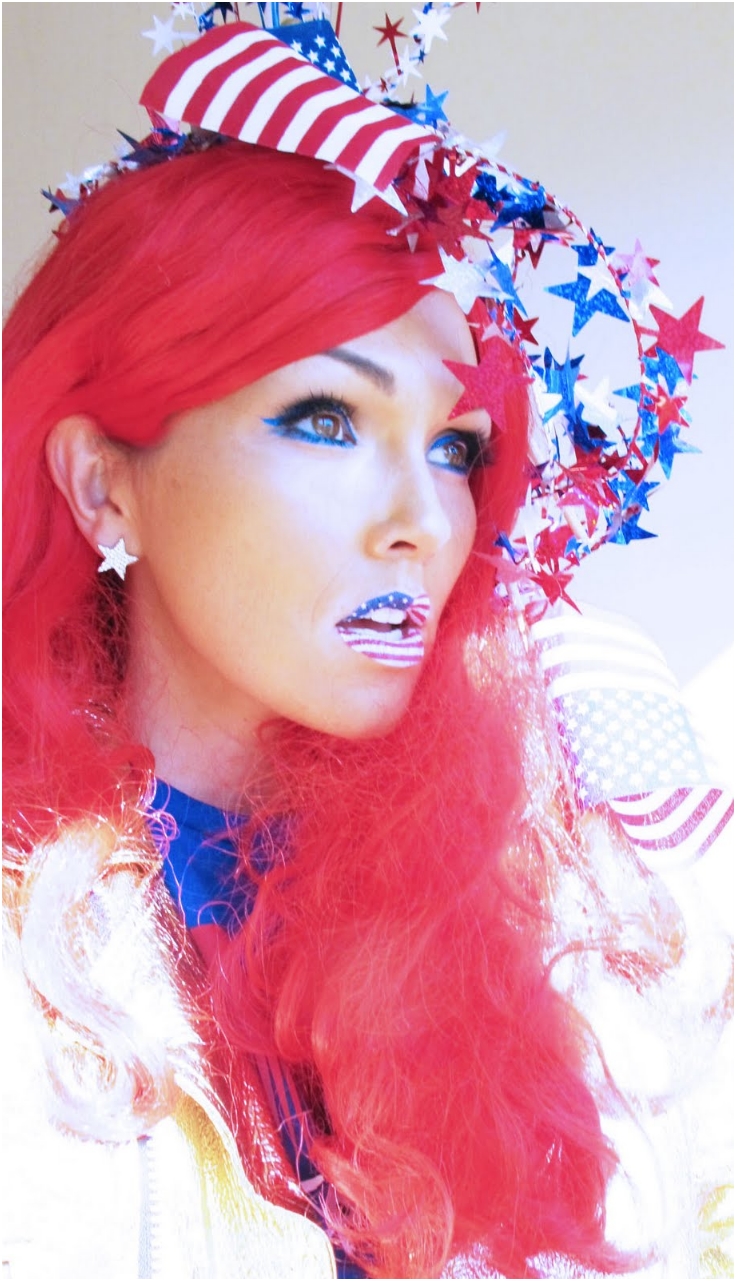 via youtube.com
If you're planning to taste some of that Independence Day BBQ, you might want to skip this tutorial, but if you're planning on having fun, then be the life of the party with some patriotic lips.For the eyes use  a bright blue eyeliner and soft subtle black hues on the lids.