Fall is here, the trees have changed colours and shed their leaves and blossoms making for a spectacular red and yellow scenery.
As we make the transition from summer to winter, take on some projects to decorate your home using natural elements like twigs and sticks that scream fall! They are easy to find and easy to craft with.
Grab a pile and make beautiful creations that will give your home a rustic and earthy feel perfect for the season. These projects will cost you next to nothing and gathering the materials will quite literally be a walk in the park!
Or, if you really are into crafting and finding everything you need in a thrift store or garage sale, you can even make more unique pieces for a dime. Let your imagination and creativity go wild and create the most unique pieces for your new home, or to give as a gift to your loved ones. They might not be costly, but sure are full of love and uniqueness.
Below, we have chosen some ideas for you to get crafty and use all those twigs and sticks you find in the park. Take a look at these projects to get you inspired to start crafting.
Twig Art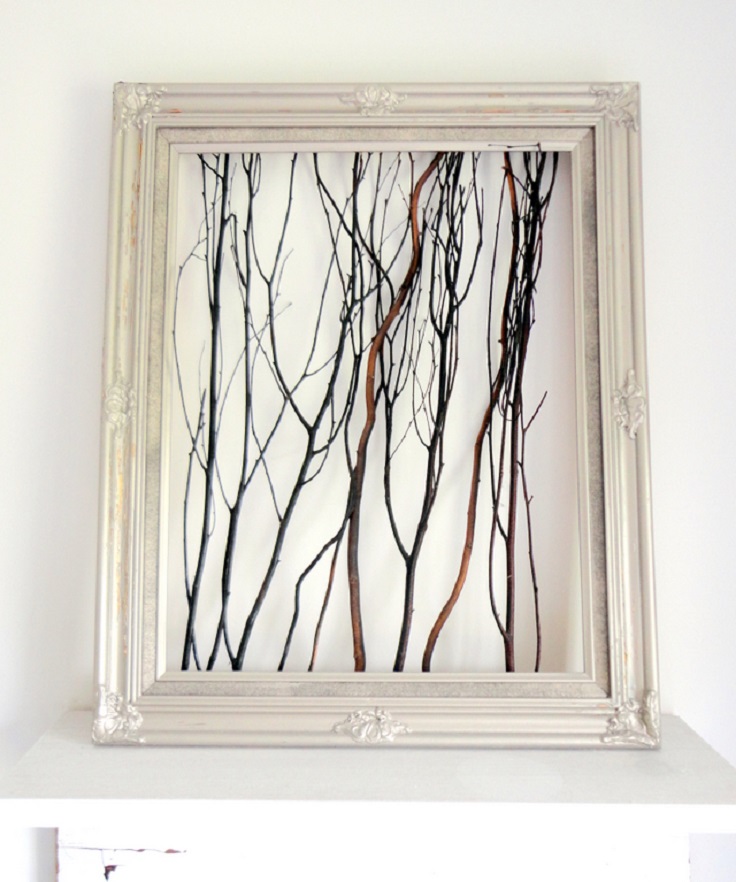 Is there an old picture frame lying around your basement? If there is, take a look at this art project. The frame is perfect for you to make a great fall "picture" with those twigs you gathered around the garden, or while walking in the park after the storm. Paint both the frame and the twigs in contrasting colours of your choice and glue them together at the back of the frame. Let it dry while you decide on the best spot on the wall to put it up.
Twig Heart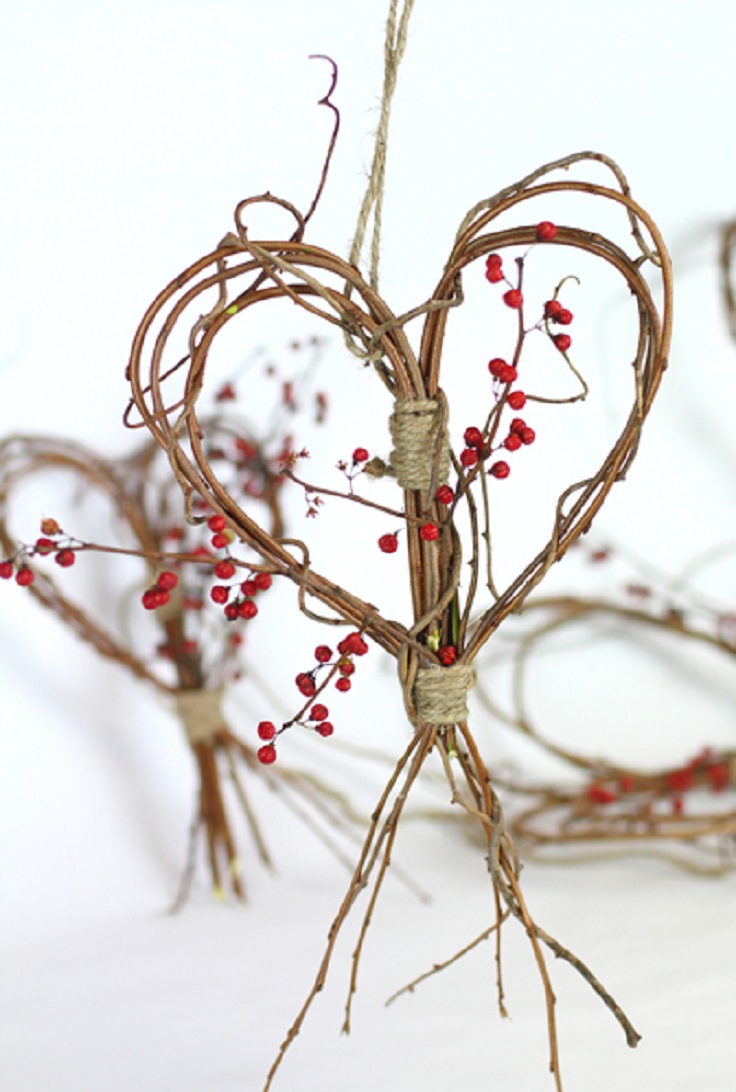 These are so sweet and simple! If you love more rustic valentine decor, than this is the project you should see. On a surprise warm winter day collect supplies for this project from your backyard or the nearest park. Then, on a much colder day, stay inside and make these Valentine hearts for the ones you love.
Twig Flower Pot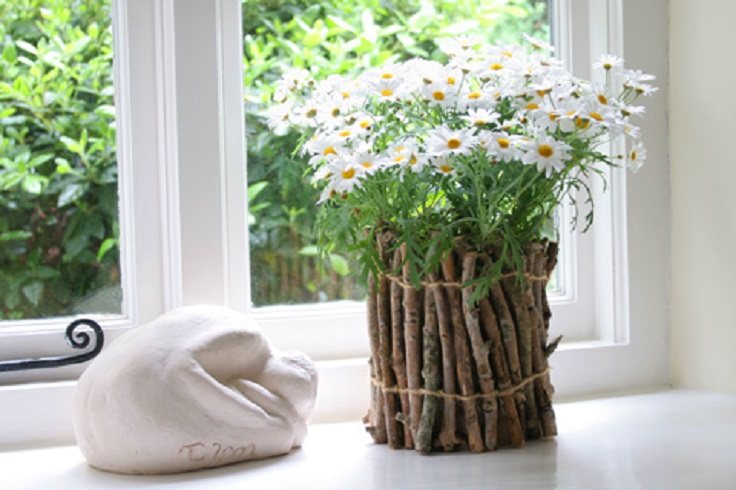 If you choose to give plants to friends and family rather than cut flowers, and your plastic pots aren't especially appealing, dress them up with twigs. If they're too light to use as vases, add a couple of big stones inside to help weigh them down. This is also a fun activity for kids who know how to tie a basic knot. The end result is fantastic.
Twig Frame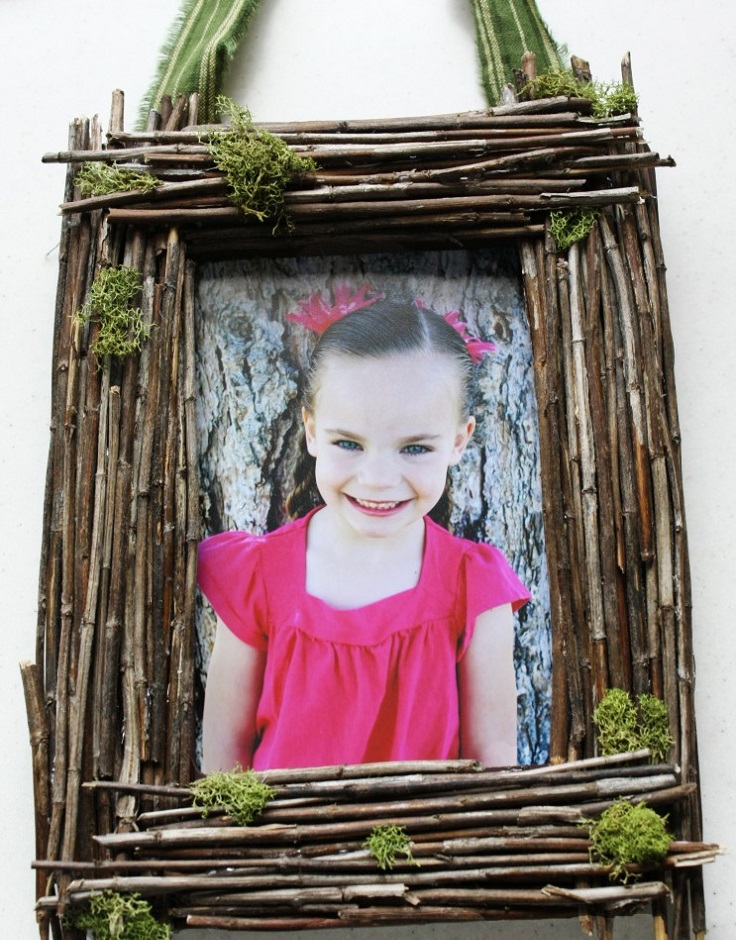 So it's time for another round of monthly garden parties! Spring is the theme for this month. Take a look at this spring-themed idea. Play around with sticks, moss, and paint to see what you can create. You have complete freedom to use as much as you like. You may want to add a small bird's nest because Easter is approaching. Isn't an Easter cross stitch or an Easter print in the frame adorable?
Twig Candle Holder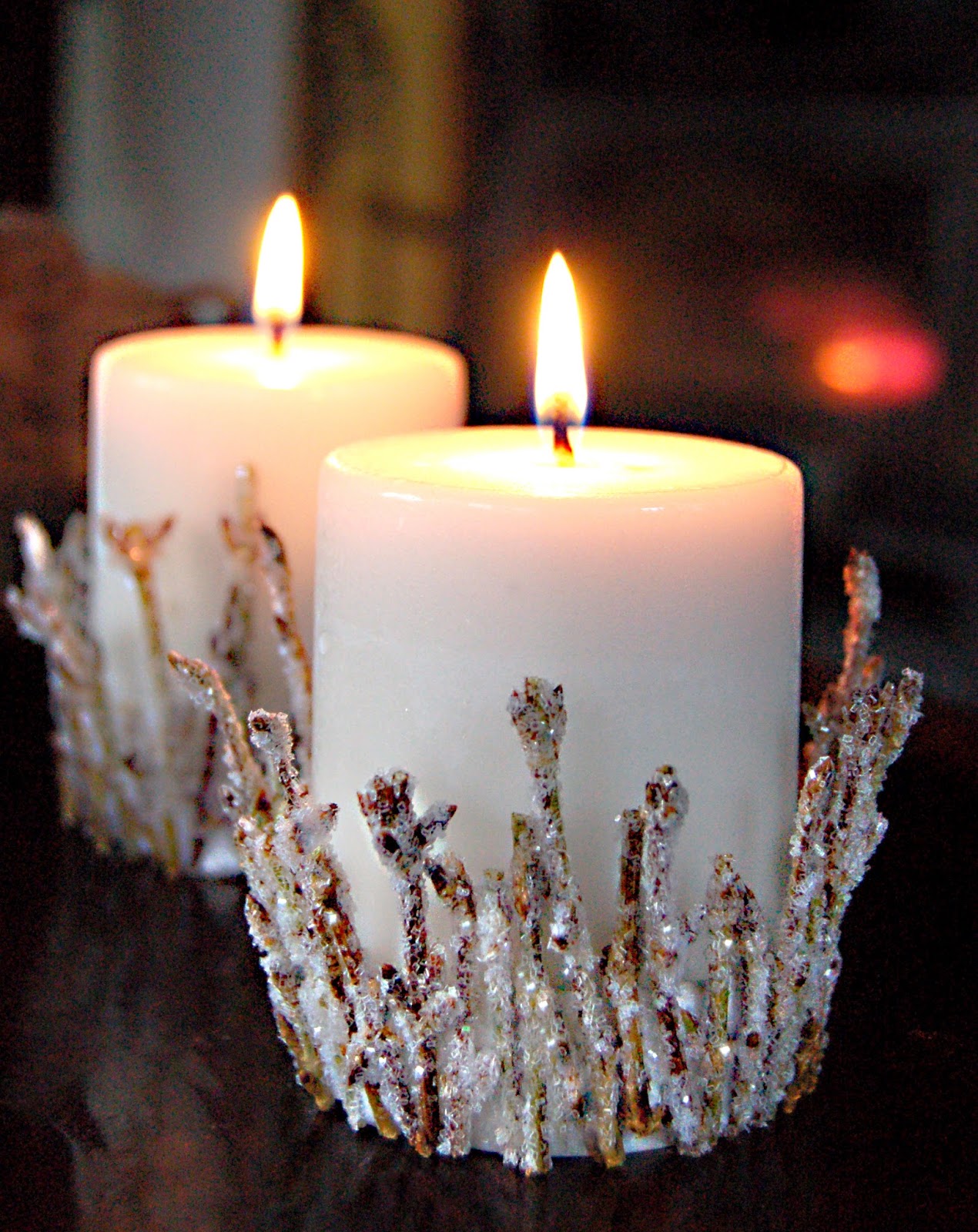 Collect your twigs, break them into smaller bits, cover them in glue, and then glitter them. Remove the top and about 1/2″ of the bottom of a white cup. Apply white glue or a glue gun to your glittered branches and press them into the glue. Enable to dry before adding your candle and enjoying the twinkling light.
Twig Lamp Shade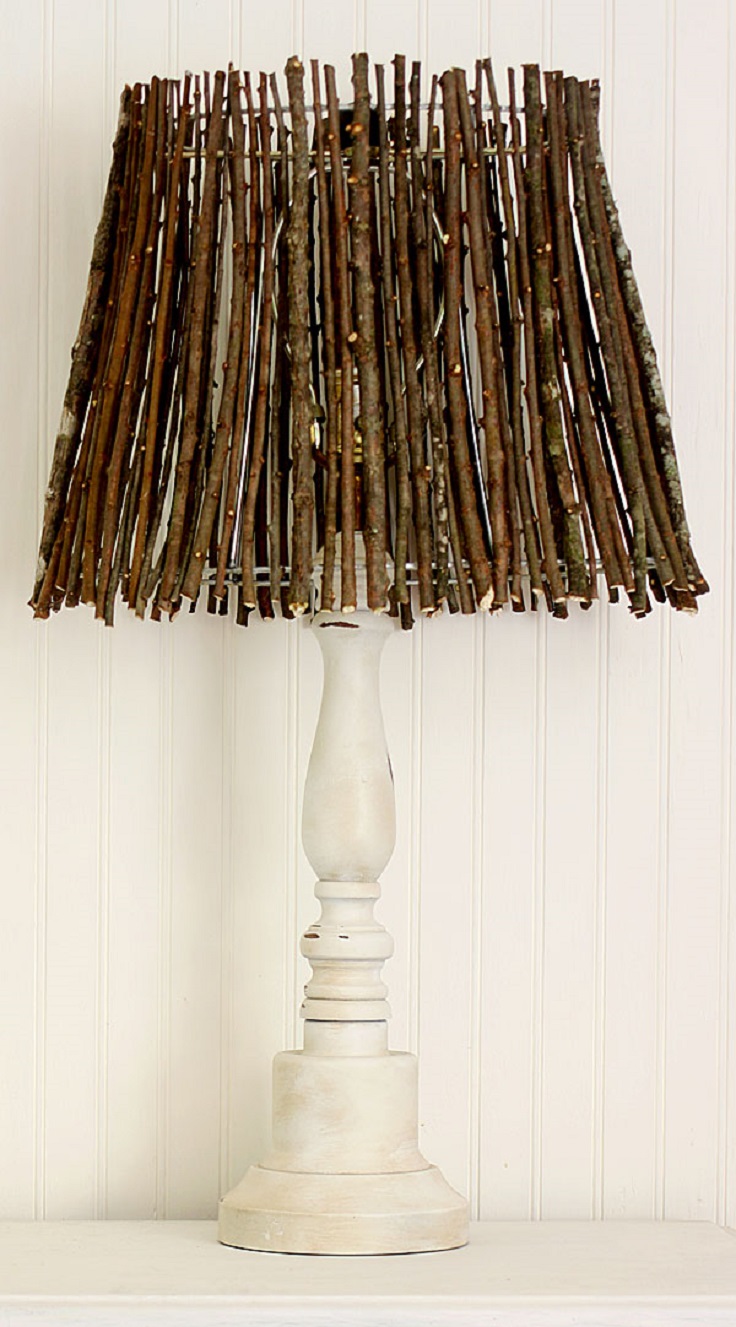 Incorporating a natural aspect into fall decorating is often a smart idea. Fall decorations include pumpkins, feathers, gourds, and leaves. It doesn't get any better than this. It's more about persistence than anything else, but you probably already have everything you need. This project is both straightforward and elegant. You'd never guess you could make it for almost nothing!
Twig Garland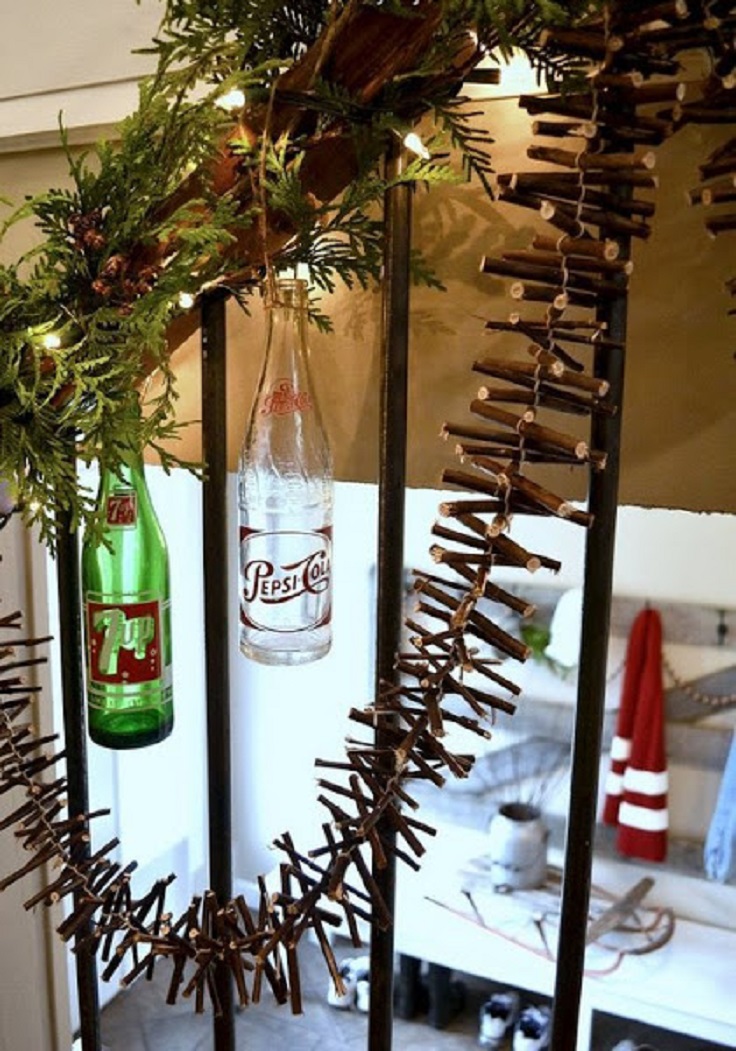 A beautiful Christmas garland is something we all enjoy. It would be ideal to make a twig-based Christmas garland. It's extremely easy to make and has just the right amount of rustic quirkiness for every occasion. It's also great for Christmas decorating or all year long! Enjoy it by hanging it wherever you want!
Iced Branches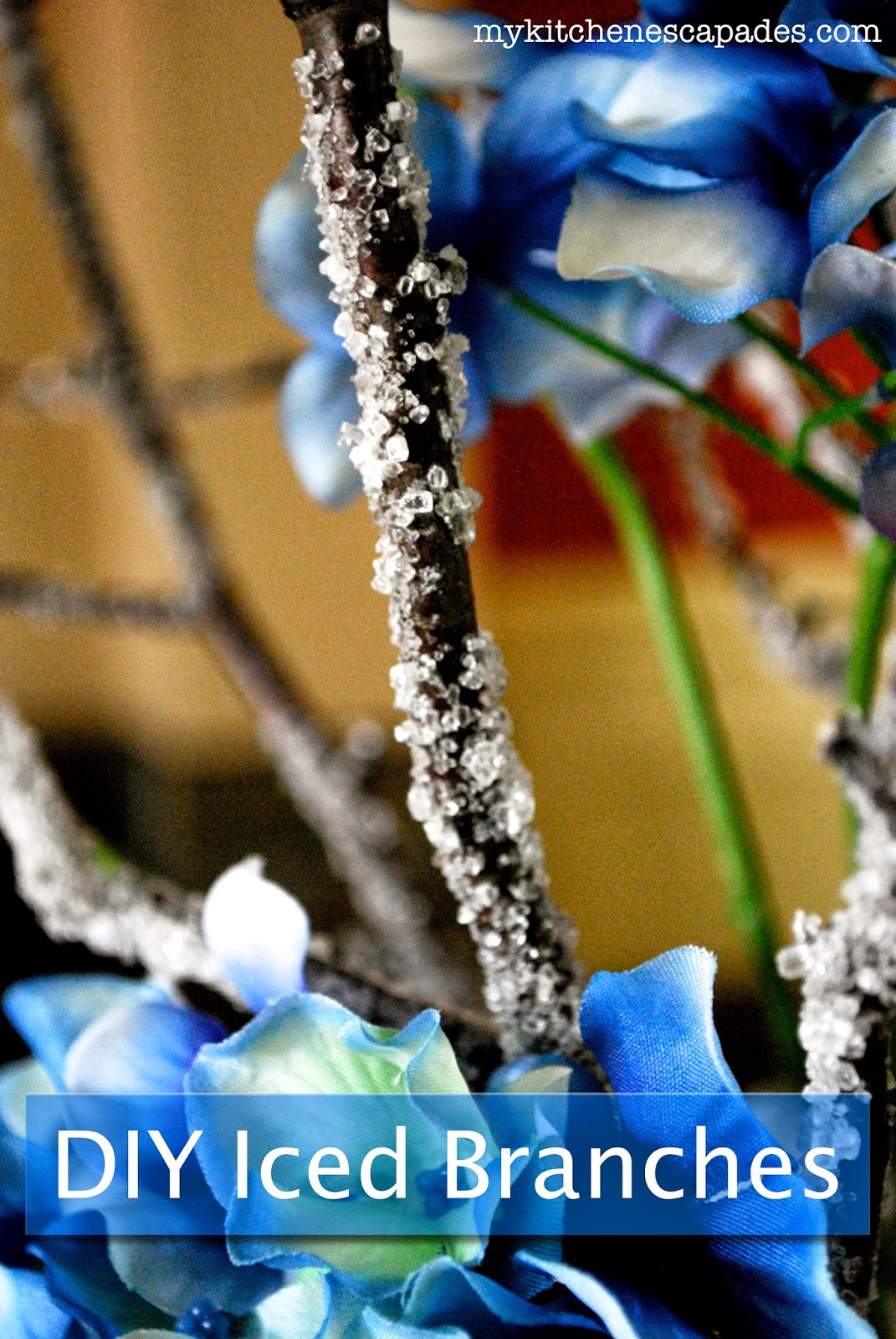 Take some stray branches from your yard and cut them to the desired shape and scale. Apply a clear-drying adhesive to the surface. Using a big handful of epsom salt, liberally coat the glued regions. Allow for full drying of the adhesive. That's it! Arrange them in a tall vase or as part of a tablescape.
Twig Snowflake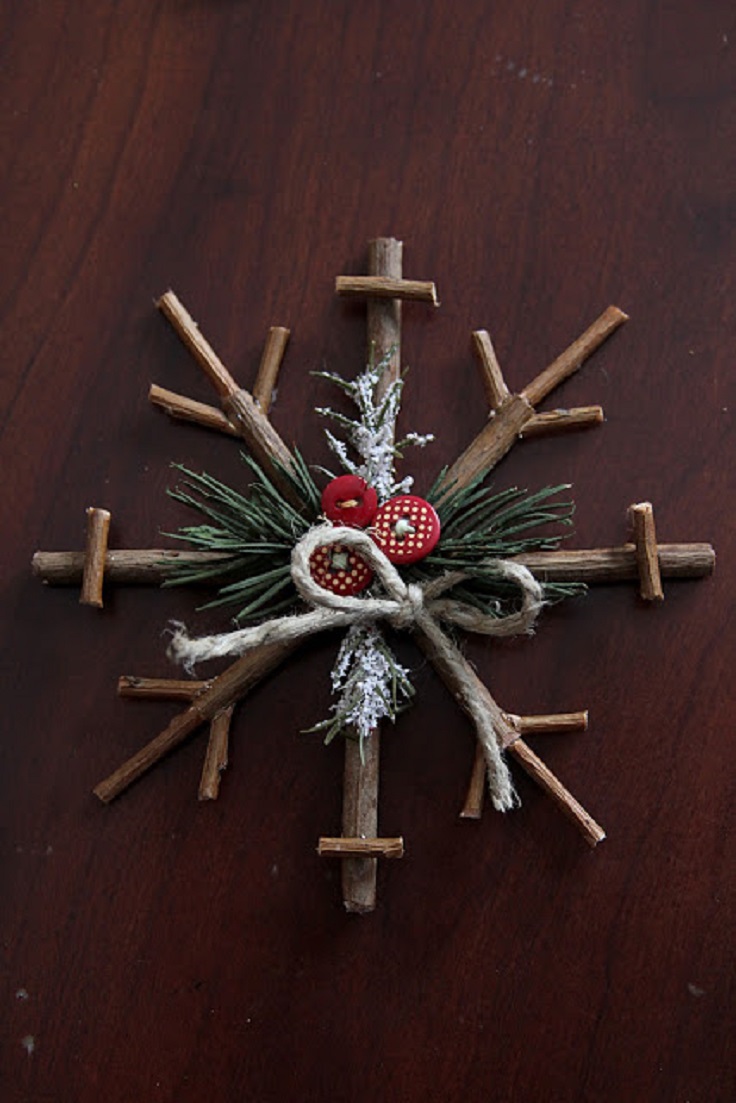 This DIY Craft is awesome because there is no right way to complete it; you can add whatever you want as you go! You can make the rustic snowflakes as plain or as complex as you like! To add more visual appeal and keep your imagination going, make all 8 completely different! Ask your kids to help you and enjoy the crafting all together.
Branches with Blossoms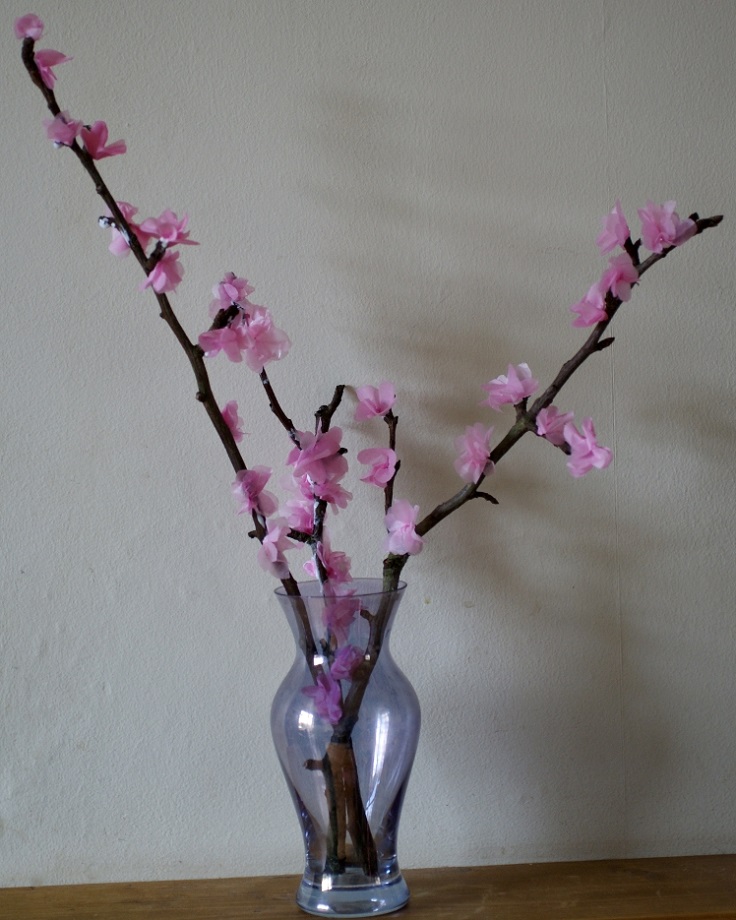 The blossom growing on the trees is one of the signs that Spring has arrived; the kids enjoy running under the trees and playing in the blossom as it falls on them like confetti or snow. So why not make your own spring blossom branches in your own home? This is a craft that can be adapted for any age group, so you can do it with your kids and enjoy it together.
These were the projects we selected for you. Enjoy crafting them together with the ones you love. Or simply get inspired and create something of your own. Leave a comment below to tell us what you did.