In the past few years we witnessed how fashion bloggers turned into real digital influencers. Many bloggers succeeded into making their name a brand, and that led them to many collaborations with some of the most famous fashion houses – from Louis Vuitton to Piaget. However, since for too many fashion is passion, nowadays the Internet is full with fashion blogs. That's why, ahead you will find ten of the best fashion influencers worldwide. Their Instagram accounts are offering you fashion, travel, food and lifestyle. If you haven't followed these gorgeous ladies by now, do it ASAP!
1. Chiara Ferragni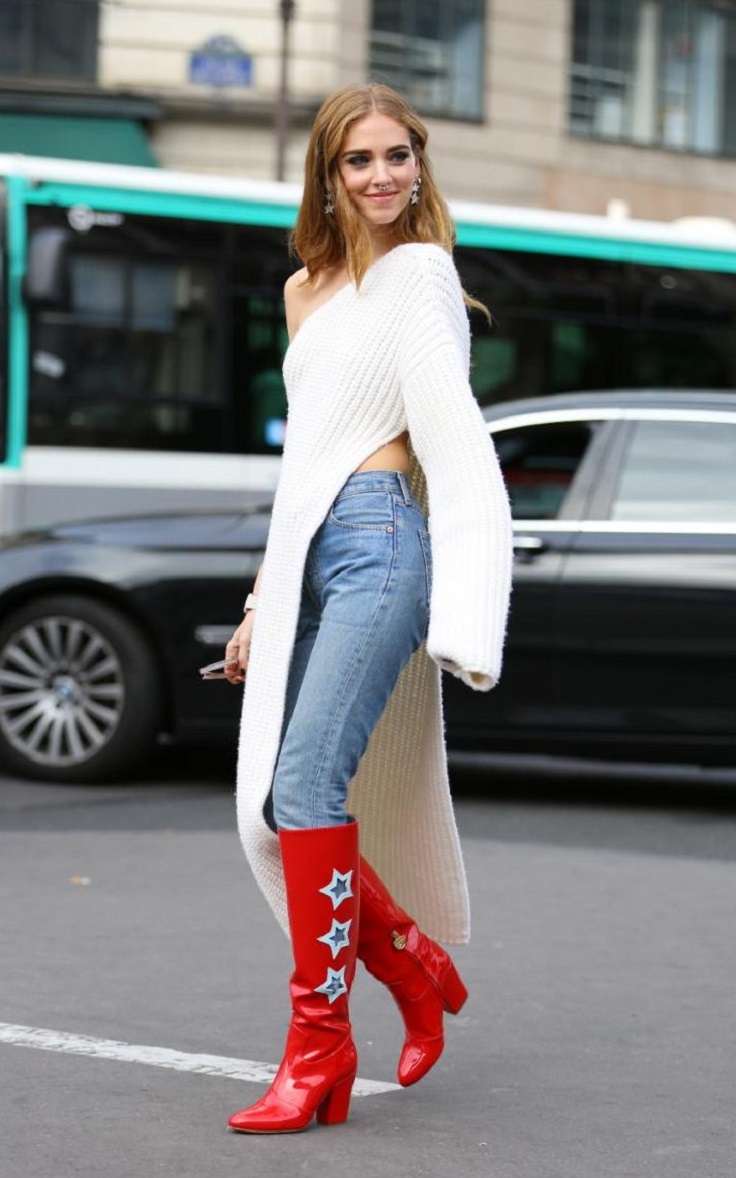 via telegraph.co.uk
Chiara Ferragni is currently the most followed fashion blogger on Instagram, with more than 5 million followers! She is the blogger behind The Blonde Salad, a blog she started in 2009. Since then, Chiara is showing her style and travelings all around the world. She has made her way through with being the cover face of popular magazines, such as Vogue and Elle, and in the meantime, she won herself few awards too! Last year, she won the "Best Blogger of the Year" award; in 2014 she won the "Best Personal Style Blog"; in 2012 she won "Blogger Business of the Year" and in 2011 she was awarded "Newcomer of the Year", all awards by BlogLovin. Chiara currently lives in Los Angeles, where she continues her fashion adventures.
2. Aimee Song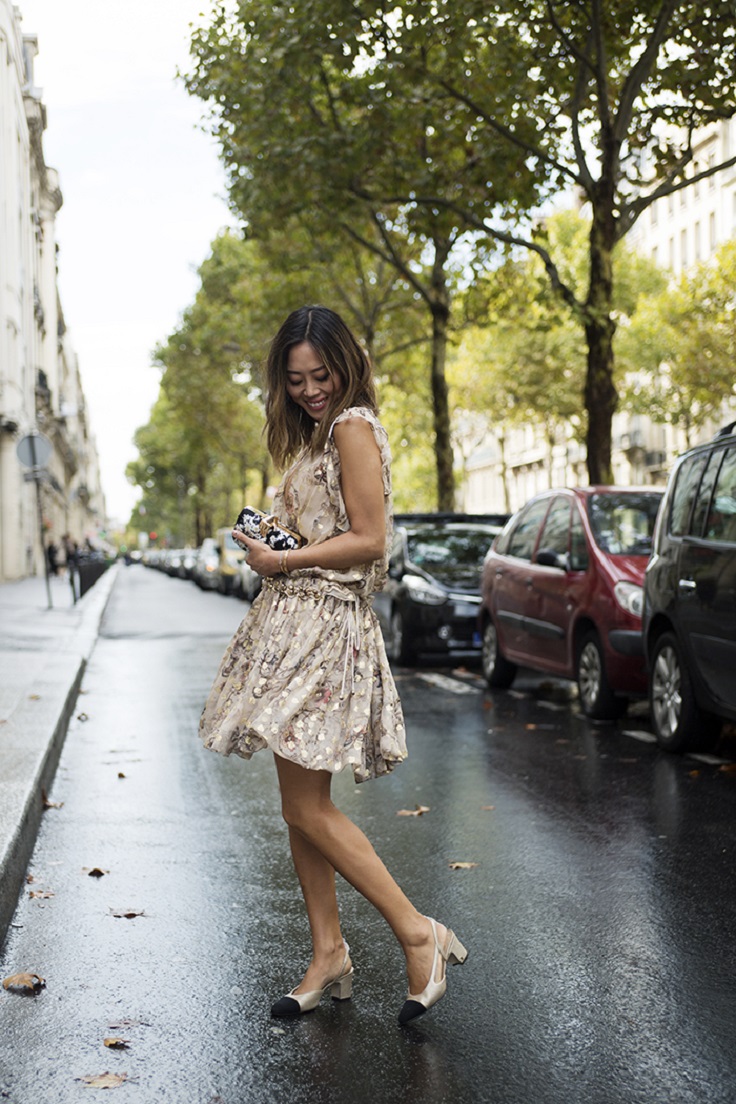 via songofstyle.com
Aimee Song is the second most followed fashion blogger on Instagram, with more than 3 million followers. Unlike many of the list, Aimee not only is a full – time blogger, but she also works as interior designer. In fact, her blogging first started out not for fashion, but for interior design. This American – Korean lady developed into one of the most recongizned fashion bloggers, proudly standing behind her blog Song of Style. She made collaborations with famous fashion houses, and she expanded her influence even outside of the American market – Koreans seem to like her as well! Aimee has a t – shirt line called Two Songs, made together with her sister Dani, and currently she is writing a book that is expected to be released this Autumn.
3. Kristina Bazan
via armenyl.com
The youngest on the list, Kristina Bazan is 23 and she already is considered as one of the greatest digital influencers nowadays. She founded her blog Kayture in 2011, when she was still in high school. Together with her then – boyfriend and photographer, James Chardon, Kristina started out blogging and it wasn't long until she made herself fans and followers. Her Instagram account has more than 2 million followers, which is quite impressive for someone that young into business. She is the cover face of some of the most popular magazines, such as Elle and Grazia; she collaborates with some of the best brands, such as Dior and Chopard, and recently was even announced a L'Oreal beauty ambassador! Kristina recently published her own book and if you still think she isn't that creative, wait until you hear her sing.
4. Shea Marie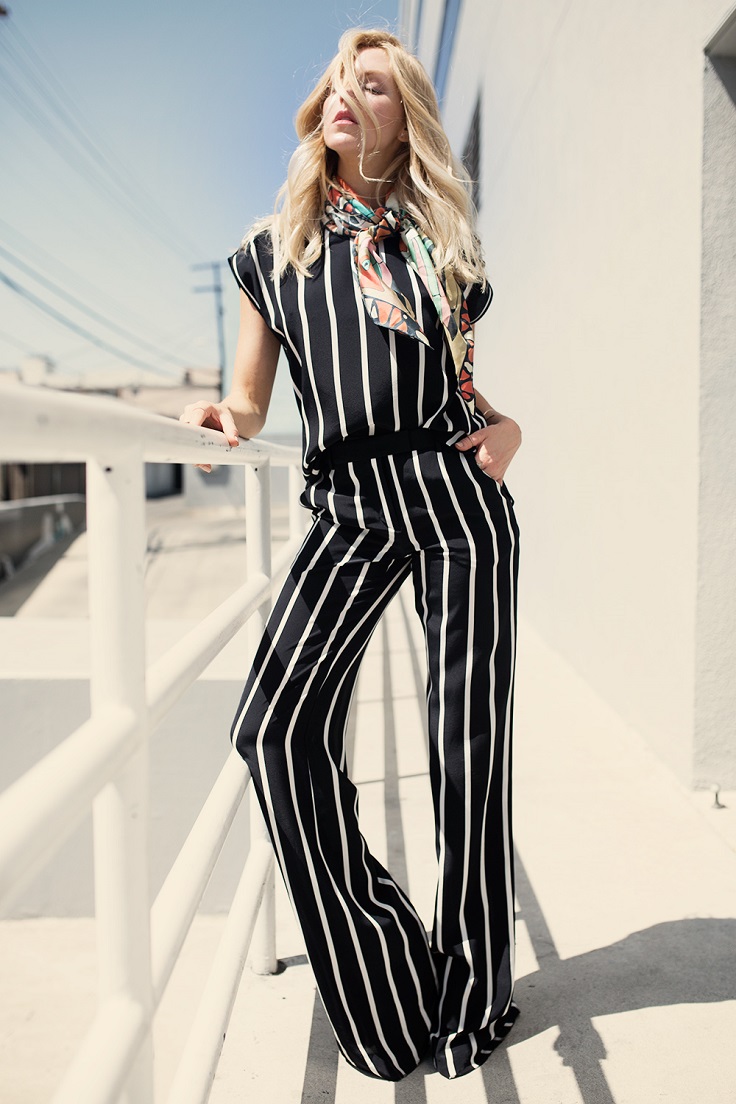 via the-booklet.com
A true Californian girl, Los Angeles – based blogger Shea Marie is the mastermind behind the blog Peace Love Shea. She started out blogging six years ago and today she made her way through being considered as one of the best bloggers on the American market. Her inspirational style is a little bit from everything – you will see her wearing boots, hats, leather pieces and stud jackets, and from boho to elegance, from 60's to the most fashionable items today. Her Instagram account has almost a million followers and her resume proudly states a line of shoes in collaboration with Steve Madden and Shea recently launched her own swimwear line. Shea is definitely enjoying her life as blogger, especially when accompanied by her two best friends and roommates – Caroline Vreeland and Lucy Aragon.
5. Kenza Zouiten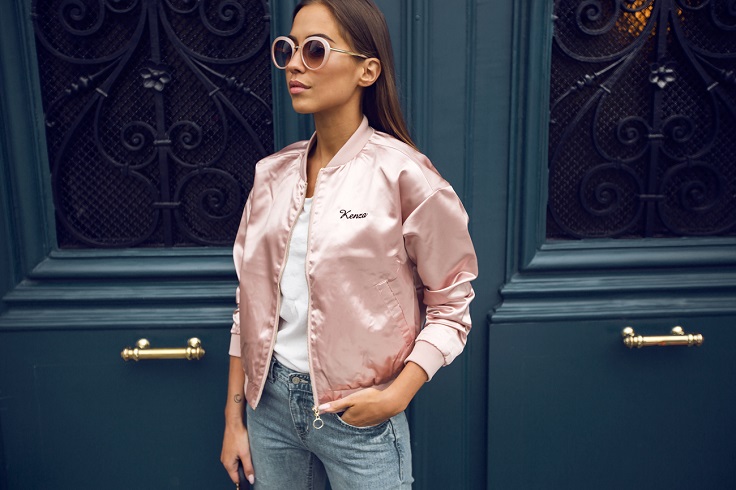 via kenzas.se
The queen of Scandinavian bloggers, Kenza Zouiten started blogging when she was 15 years old. She writes on her blog kenza.se almost everyday and is quite honest about everything going on in her life, so if you're seeking something more personal than just passion for fashion, check out her blog. Today, she is 24 years old with so much success behind her. Kenza has won many awards since she started out blogging –  "Best International Blog" by BlogLovin, five "Fashion Blog of the Year" awards by Finest Awards, "Most Influential Blog" of the Year by Stylight Fashion Blogger Awards, among 13 other. Kenza is also represented at the Hall of Fame at Stockholm Arlanda Airport, she has her own clothing line called IvyRevel, has done modelling, attended TV shows and her travel diary is always up to date, and it's no wonder why she has more than 1 million followers!
6. Negin Mirsalehi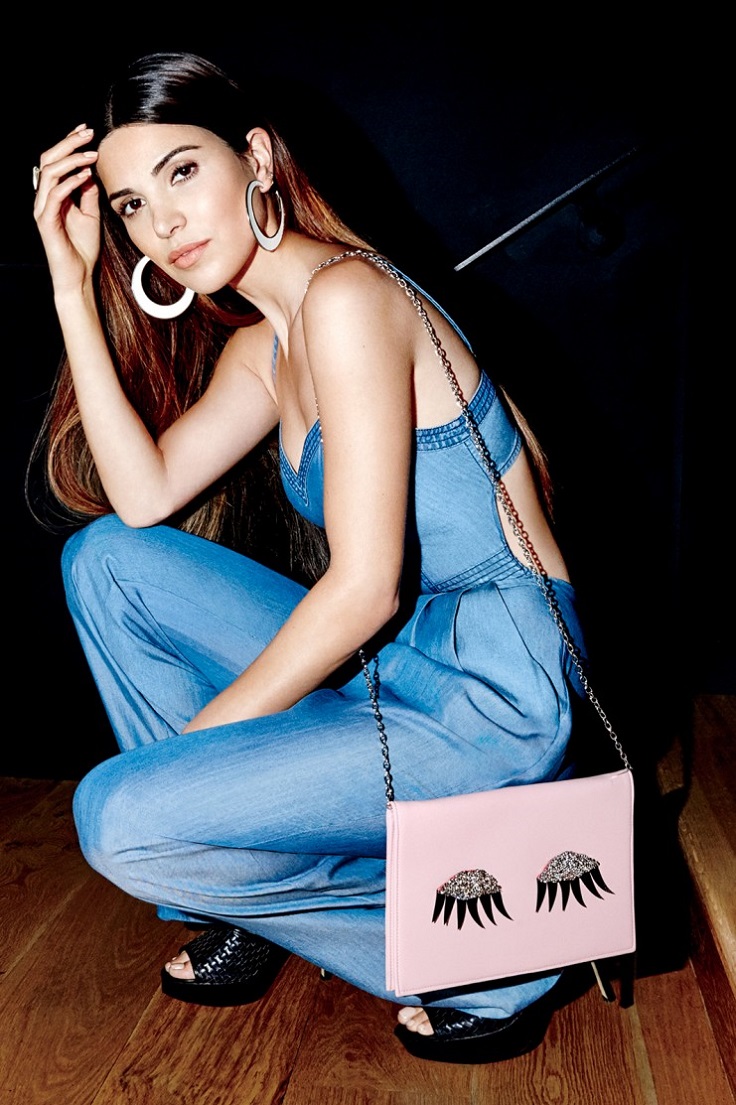 Unlike the rest of the list, the Dutch fashion blogger first started sharing her passion for fashion on Instagram. When her account grew bigger and bigger, she decided to have her own blog named after her, so it's been two years since she's officially in the blogosphere. Negin Mirsalehi has more than 2 million followers and during her blogging, she has the opportunity to work with some of the best designers, such as Dior and Dolce&Gabbana. Her effortless style is something many women can relate to, because it's very similar to all – casual chic, as she describes her style. Besides all this, she has her own hair honey product line, known as Gisou.
7. Eleonora Carisi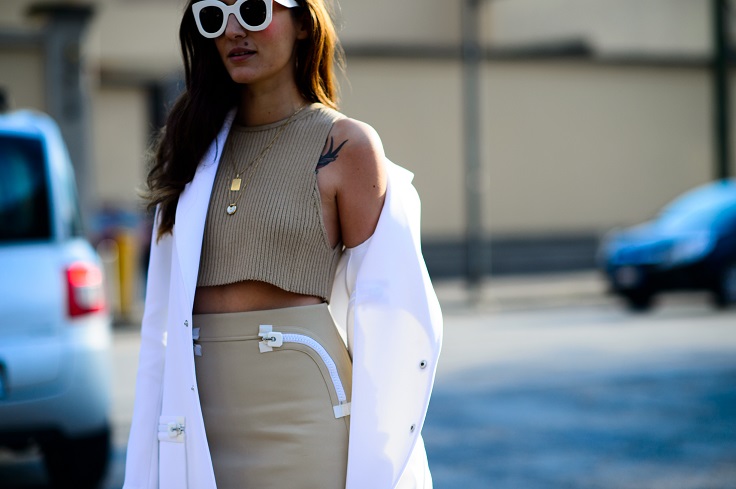 via le21eme.com
Turin – based Eleonora Carisi started out her fashion adventure back in 2006 with the opening of her small concept store known as "You You Store". Following her fashion path, Carisi started blogging in 2010 and her blog joujouvilleroy is one of the most recognized blogs in Italy. In 2011 she wrote for Grazia Italy, where she wrote about trends and became "Grazia It – girl". Eleonora collaborated with famous Italian and international brands, such as Moschino, Michael Kors and Slavatore Ferragamo, Today Eleonora Carisi has almost half a million followers on Instagram and is present on almost every fashion week.
8. Julie Sarinana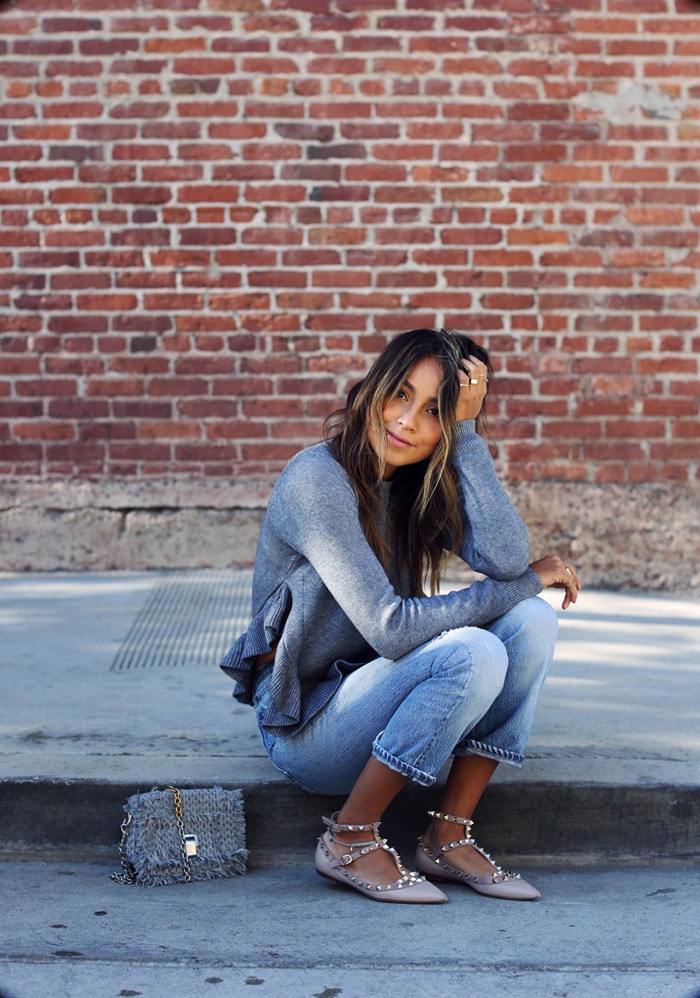 Julie Sarinana started her blog Sincerely, Jules in 2009 and it was a major breakthrough success for her. Since then, Julie is considered as one of the most recognized fashion blogs abroad, especially in the United States. She is also just one of the few bloggers who make seven figure salaries from fashion blogging. Her Instagram account is getting bigger and better, with more than 3 million followers. Her chic style led her to many collaborations and blogging overall inspired her to create her own line. It started as graphic shirt line, but today it sells more than that. A true Californian spirit, this LA – based blogger keeps going further in the fashion industry.
9. Veronica Ferraro
via thefashionfruit.com
Italy's second most visited fashion blog, The Fashion Fruit was founded by Veronica Ferraro in 2010. Since then, Veronica writes about her passion and posts pictures of her outfits, while keeping her readers up to date with her travelings. She has collaborated with many brands, including Superga, Salvatore Ferragamo, Dolce & Gabbana, Pantene, Canon, Swarovski and many more. She is always present on Milan fashion weeks, where she lives together with her boyfriend and co – partner. She is recently sharing more fitness tips on her blog, so if you're interested into seeing how bloggers stay fit, check out to read more!
10. Nicole Warne
via garypeppergirl.com
Nicole Warne is the creative mind of Gary Pepper Girl, a fashion and lifestyle blog she created in 2012. Before that, she had her own online vintage store that was quite successful and it led her to pursuing her career in the fashion industry. She has been the cover girl of Miss Vogue, Elle Australia and Nylon, to name few and of course, like all the other bloggers on the list, this Aussie is no exception to collaboration with luxury brands. She has worked with Valentino, Chopard and Chanel among many others. In 2015 she became the first digital influencer to become a Net – a Porter Ambassador, and shortly before that, she was also the first influencer to sign with IMG Talent Division. If you visit her blog, you will see how breathtaking the photos are. The reason for that? Her fiance, Luke Shadbolt.