For the ladies with long hair, we know how annoying it is when you are running or working out and your hair gets in the way. It is sticking on your sweat and goes in your face, and most of the time gets immediately dirty. To stop this from happening you need to put it in place, but our post will show you how to do that with style.  You can be a little glamorous in the gym as well, so don't hesitate to try out this amazing hairstyles that are sporty and chick in the same time. They are really effortless to make and will open your face up. In this 10 pictures you will find a style for every type of lady, and we are sure they will satisfy everyone's taste. Continue scrolling down and get inspired from out top 10 choice!
1. French Braided Messy Bun
Braid a french braid from the one side, and then tie a messy bun on the same side as the braid. It looks careless but classy in the same time.
2. Twisted Crown Braid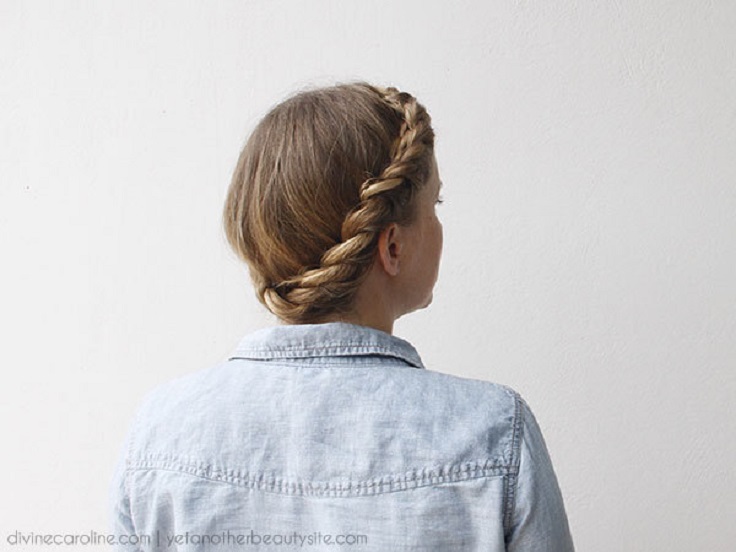 Open the link to find out how to make this amazing twisted hairstyle. The great thing about it is that you won't have a hair strand standing in the way of you and your exercising.
3. Loose Bun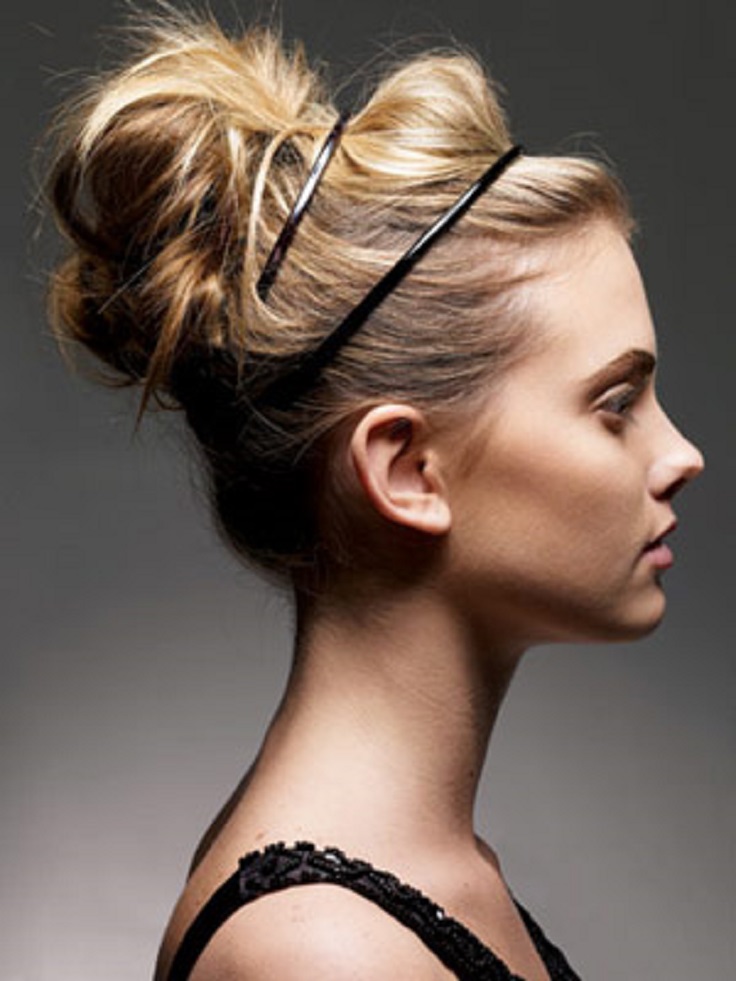 via seventeen.com
This loose bun is made with a little help of a double head band. Put the headband first and then wrap the hair randomly forming an messy loose bun, and secure it with bobby pins.
4. Two French Braids
via popsugar.com.au
This is one typical boxer hairstyle, but you can wear it for every occasion you want, because it makes you look dangerous and girly in the same time.
5. Workout Headband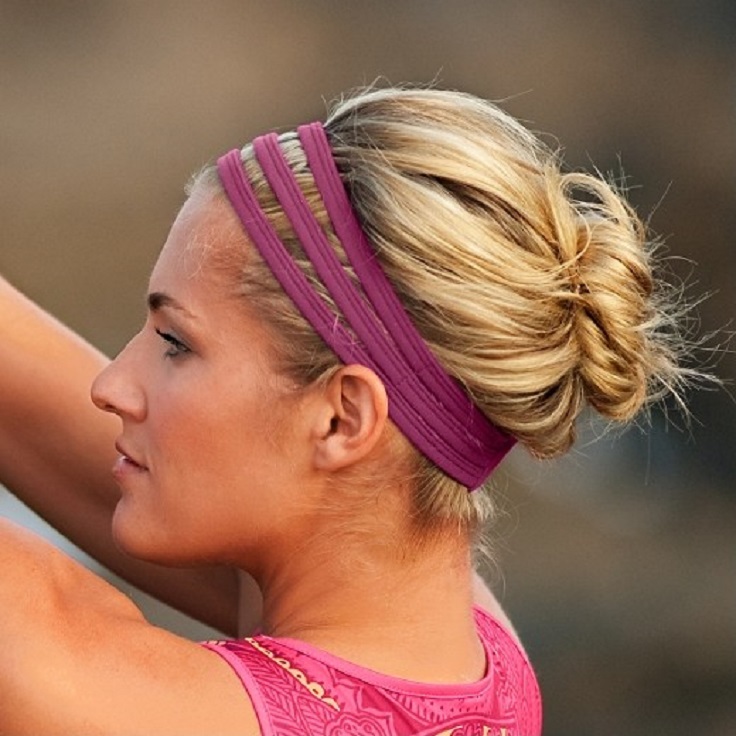 The headbands are perfect solution to make your hair stay in place in a matter of seconds. Just put them and you are ready to go, not a big philosophy about them.
6. Side Low Braid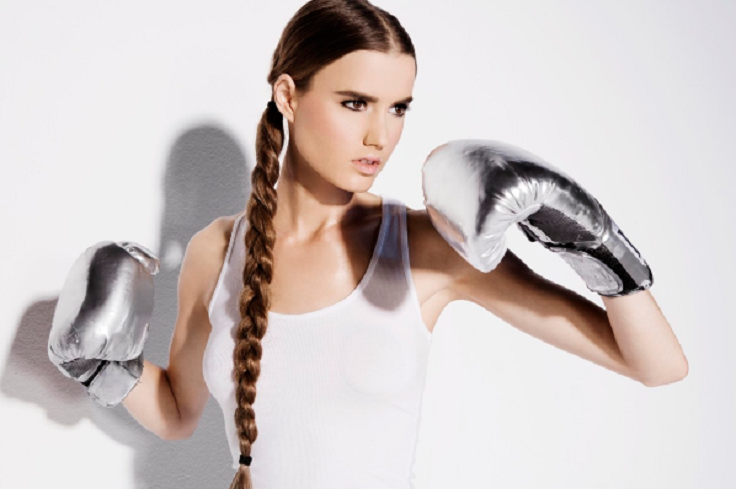 via wellandgood.com
We all know how to braid a typical braid, but yet it looks so good every time. So if you are blessed with beautiful long hair, then just braid it on the side and secure it with an elastic band.
7. Ballerina Bun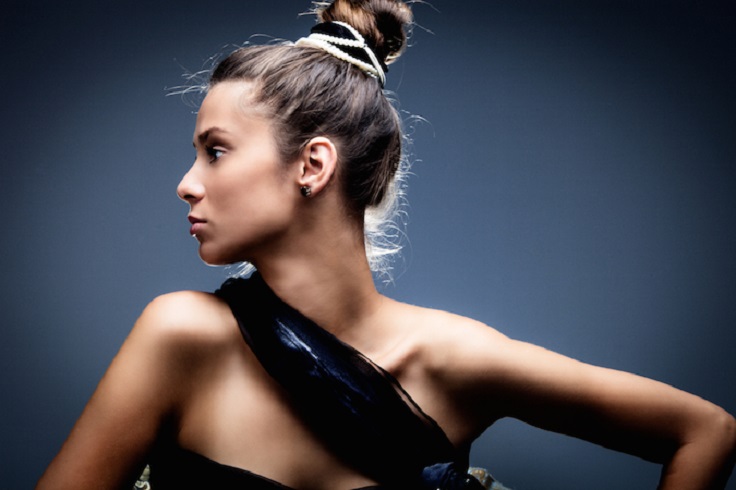 via loxabeauty.com
No matter if you practice ballet or not, a ballerina bun is always a good choice! And you need to know that bobby pins are your best friend when it comes to this hairstyle, so get a loads of them and start pinning.
8. Tiered Ponytail

via buzzfeed.com
This hairstyle screams "sporty"! Just get 5 little black elastic bands and start following the instructions from the picture. You will be done in a minute and the results are fantastic.
9. Baby Buns
via makeup.com
Sometimes we all want to bring that child from within, and look girly and cute. This hairstyle is the perfect way to achieve that. Who doesn't love the look of this adorable baby buns?
10. High Ponytail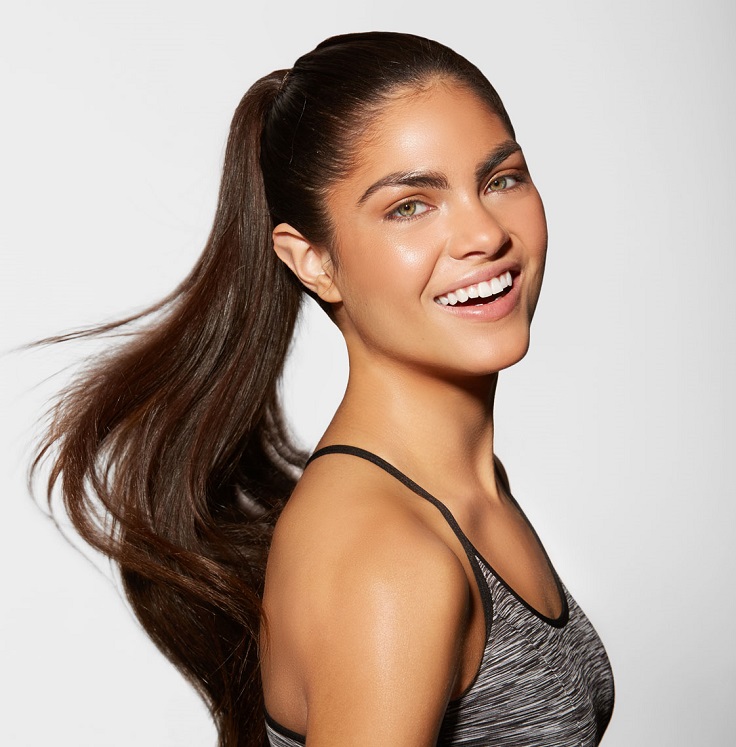 via thezoereport.com
The last picture for this post is the one that is the most common. The perfect way to wear your hair while you are working out is in high ponytail, which makes your face stand out and still gives a chance to your hair to show it's beauty.