While growing up, everything that we learn, everything that we become, the character and personality that we develop depends most of all from our parent's teachings. And while most say that the mother is the most important person in a children's life, we can not underestimate the role of the father. That is why we have both Mother's Day and Father's Day as holidays.
Father's Day is on 15th June and it is a holiday celebrated all over the world. It is a day to honor the bond between a father and his child, the impact and influence of fathers in the family and the priceless glory of fatherhood. Each country has its own traditions on celebrating Father's Day, but giving presents s a worldwide occurrence. Everyone appreciates a handmade gift, but you can't make everything.
If you decide to buy your father a present instead of making one, you can still incorporate that homey handmade touch by adding a nicely DIY Fathers' Day card and you can surely find one that you and dad will like in our list of Top 10 Fathers' Day DIY cards.
I Love You This Much Card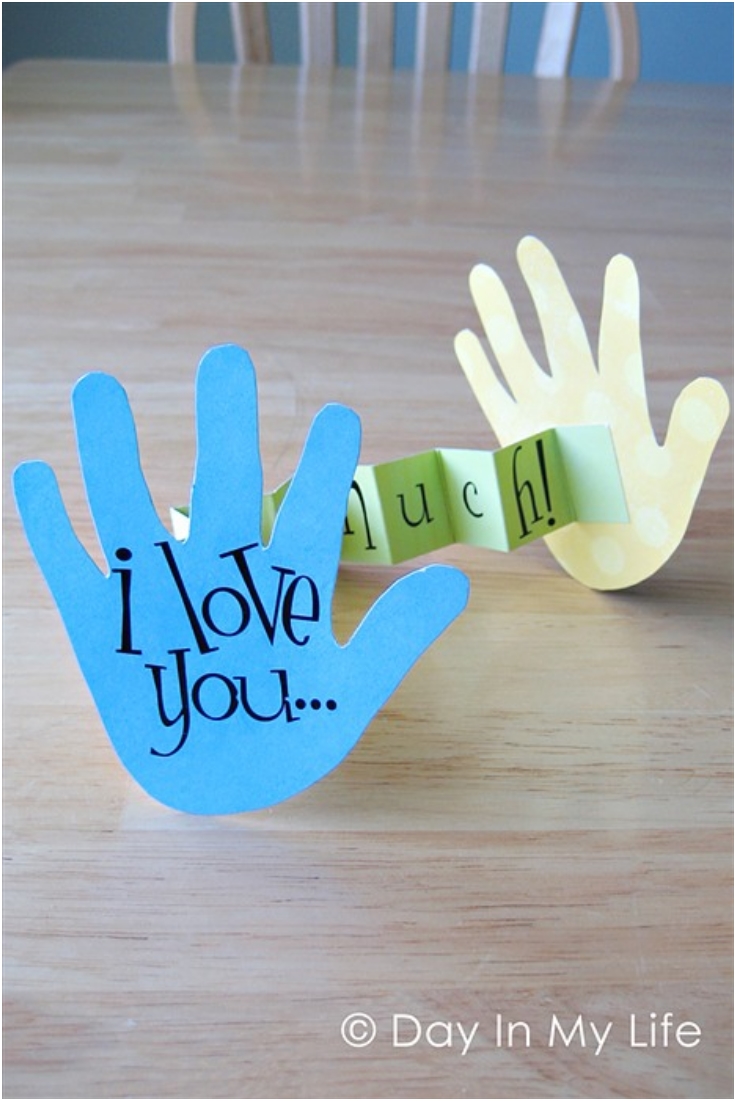 via tiffkeetch.blogspot.com Nothing shows just how little the kids are better then a handprint. So, this card made from your kids' tiny handprints is easy to make together with the little ones and will certainly melt the father's heart, especially if you make the strip connecting the hands very, very long.
Father's Day Card With Custom Medals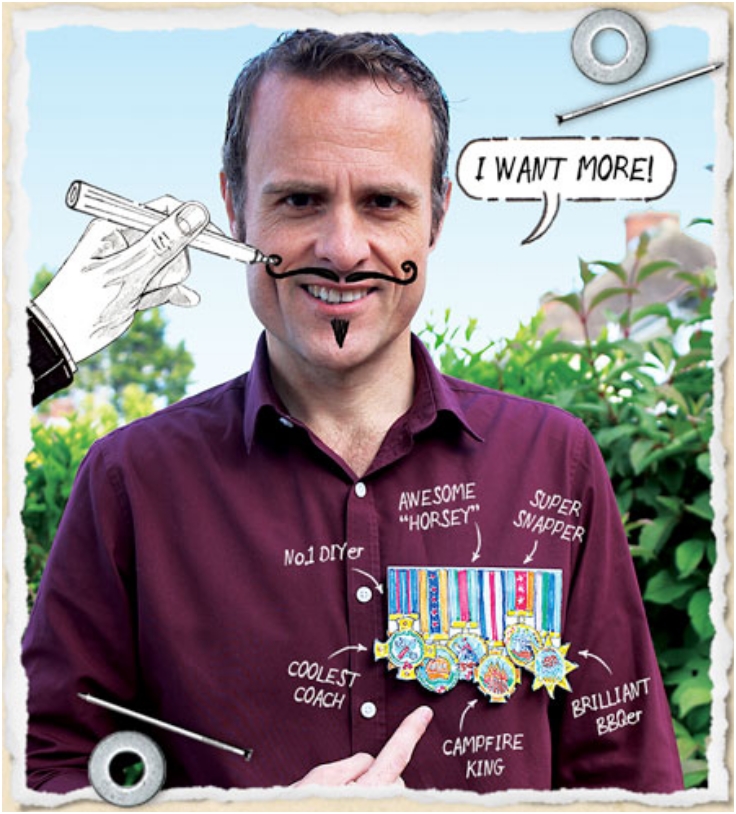 via whatimade.com Daddies are the children's heroes because it is much easier for fathers to get down to the children's level and engage in their imaginative games then it is for mothers, who must remain firmly in reality. This Fathers Day reward dad's goofing off with a card and a bunch of custom medals.
Father's Day Doughnut Card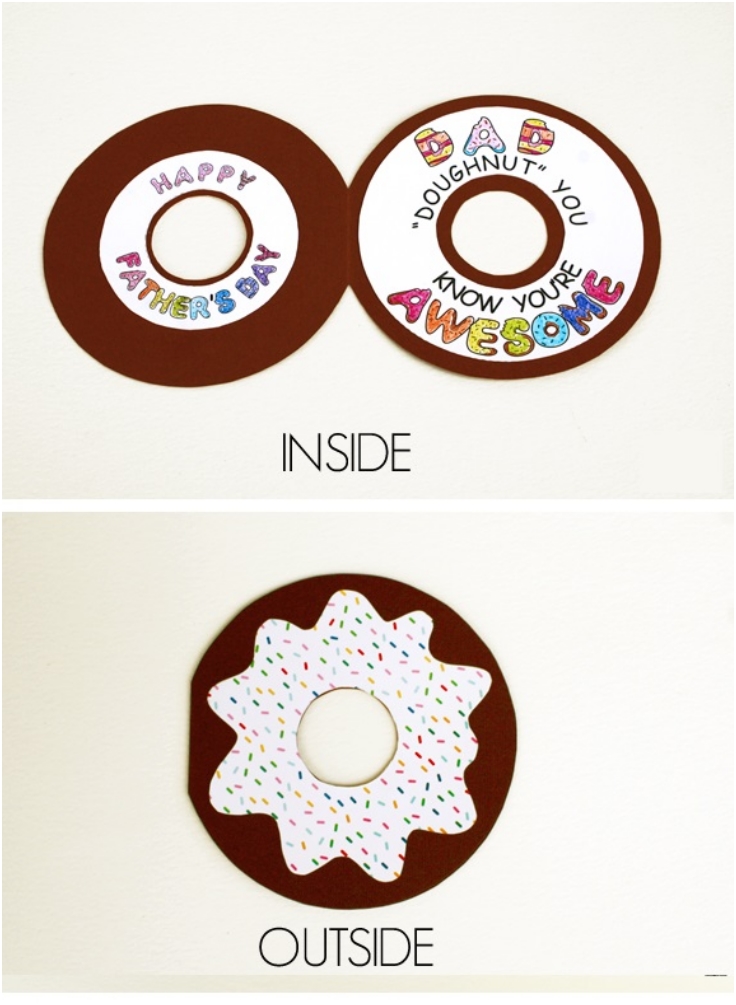 via artzycreations.com A nice way to show how much you appreciate your dad is to give him some sweets, but he will truly cherish this sweet dessert. A doughnut shaped card with a fun pun inside will give him enough sugar to last him a long time.
Dress Shirt And Tie Card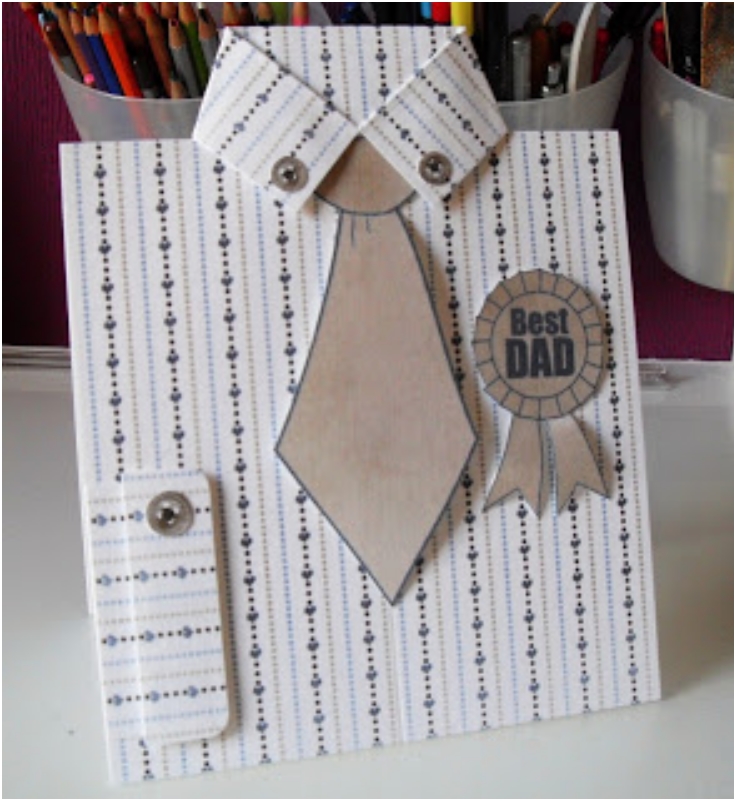 via aloadofoldpickle.blogspot.com If your dad works in an office, then he will love this miniature shirt and tie card. They are fun and simple to make and with some colorful paper, you can make a whole bunch of different color combinations of shirts and ties, enough for every male member in the family.
Dad Plate Card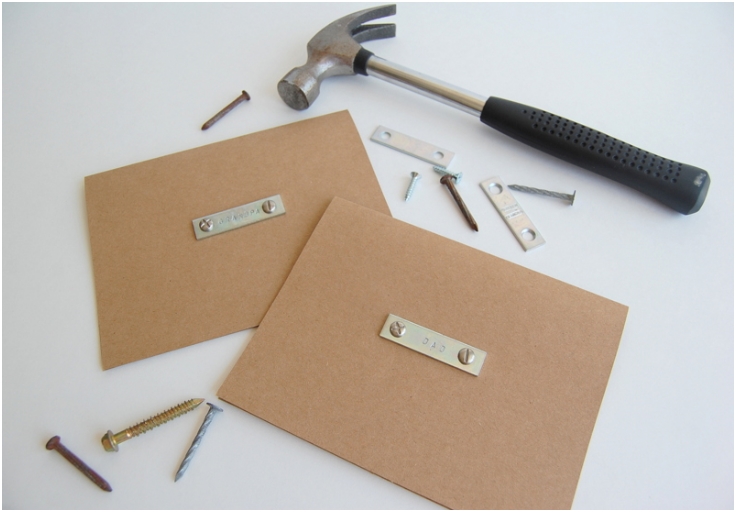 via northstory.ca The handy-dad will love the meaning behind this card. A ordinary metal connector can be so important in holding pieces together and strengthening them, juts like the father in a family. And fastening stamped metal plates to a kraft paper cardstock is so simple even the kids can do it.
Perfectly Grilled Card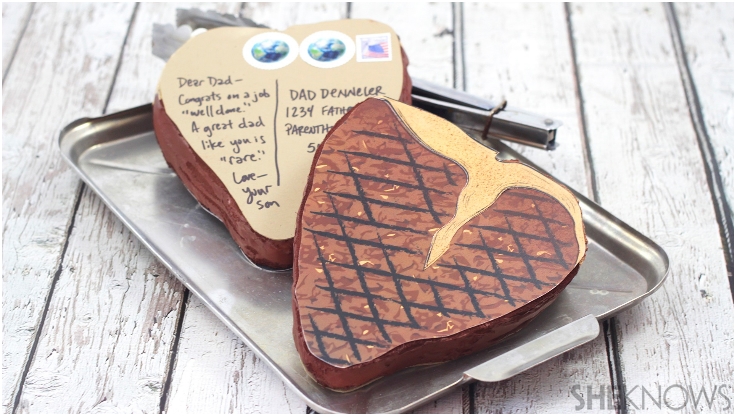 via sheknows.com There isn't a dad out there that doesn't enjoy a good barbecued steak. So, this T-bone steak card will be a perfect addition to that "Kiss the chef" apron that you were planing to get. It will no doubt be the best steak that dad ever had.
Origami Pop-up Father's Day Card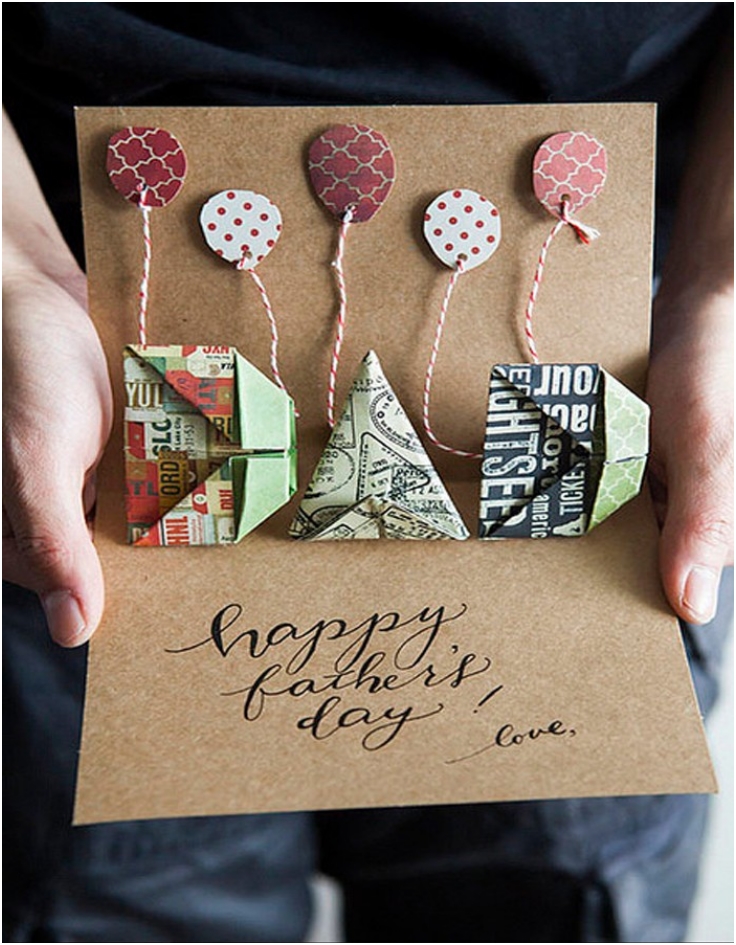 via allthingspaper.net Pop-up cards are fun and there are plenty of models to choose from, but none of them will be more precious to the head of the family then this lovely handmade card with colorful and whimsical origami letters spelling the word DAD.
Measure Up Card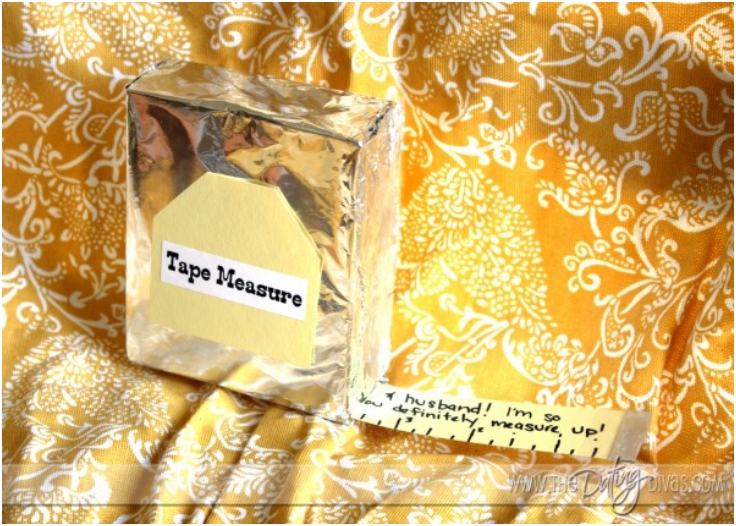 via thedatingdivas.com Although they don't always show it, but men are very concerned about whether they are good husbands and fathers. This Father's Day tape-measure card will show him just how much he did measure up and how much you all appreciate him.
IDad Card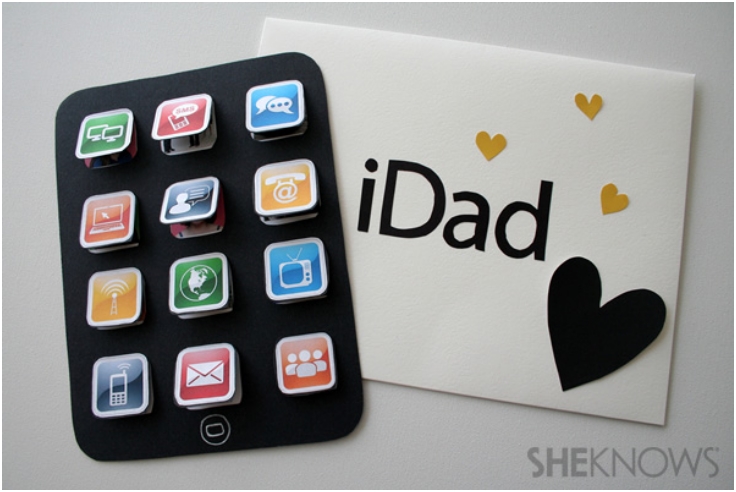 via sheknows.com Today's technology offers many useful gadgets, but some can be pretty distracting and even addicting at times. If your technology loving dad is always looking for the new model, make him a card that will never get outdated in hid eyes.
3D Tool Box Card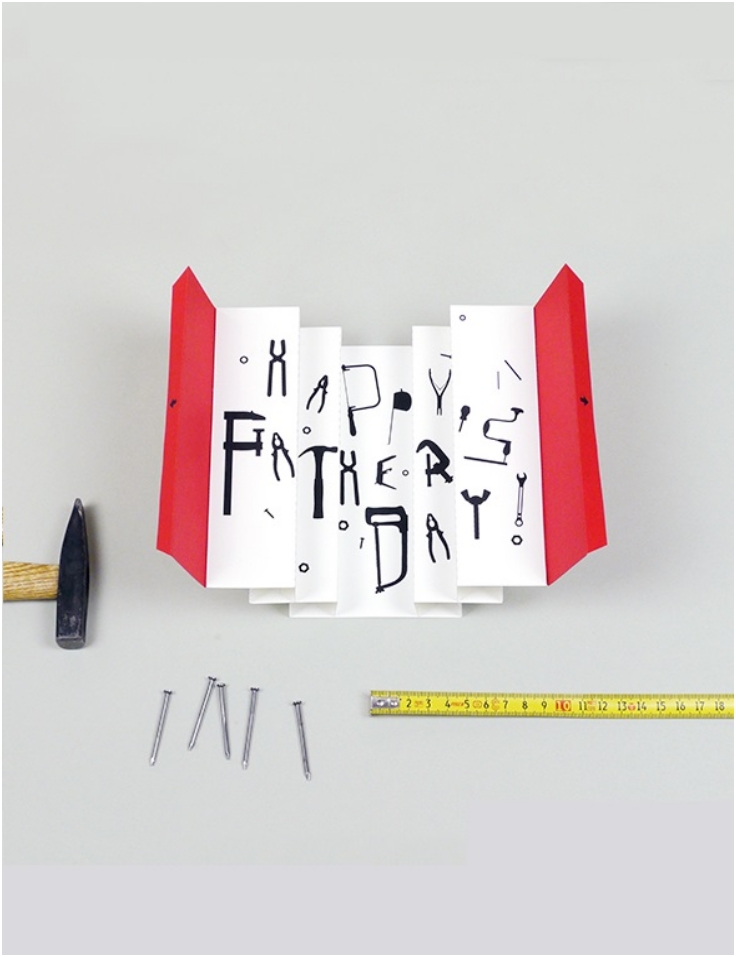 via mrprintables.com Every man needs to keep some tools at home, no matter if he's handy with them or not, therefore he needs a tool box. This creative tool box may not hold any real tools, but it holds the greatest gift a father can get, the love and appreciation of his family.