Looking for the best feta cheese recipes? Find out the most delicious and easy making feta cheese homemade meals. Here you can find different breakfast recipes with feta cheese, feta cheese appetizers and also various main dishes. Everything that is topped with cheese tastes better. The cheese enrich the taste of every meal. Some of these recipes require mixing the feta with the other ingredients, while the other recipes require adding the cheese as a topping. If the food is still hot the cheese will melt and it will make your meal more than succulent. Enjoy!
Chicken, Green Apple and Feta Salad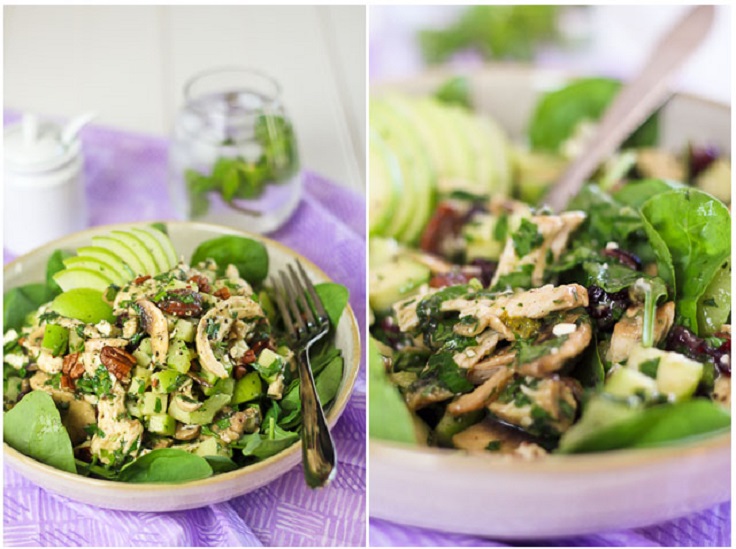 Use the last days of the summer to eat fresh and succulent salads. This salad is not simple because it contains lot ingredients, but all healthy and yummy!
Spinach & Tomato Scrambled Egg With Feta Cheese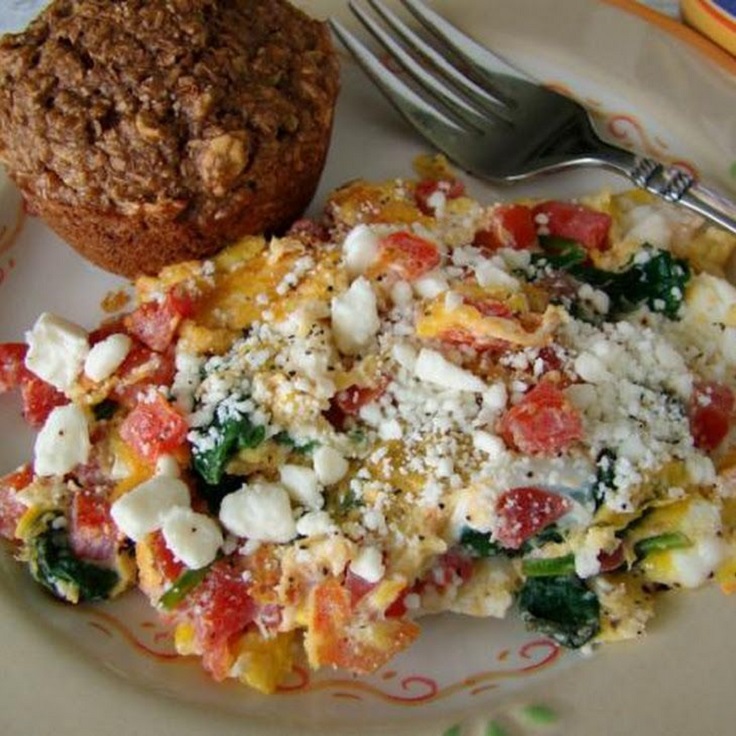 via food.com
This is low calorie breakfast for perfect start of the day. A plate full of vegetables eggs, topped with crumbled feta cheese.
Feta Cheese Ball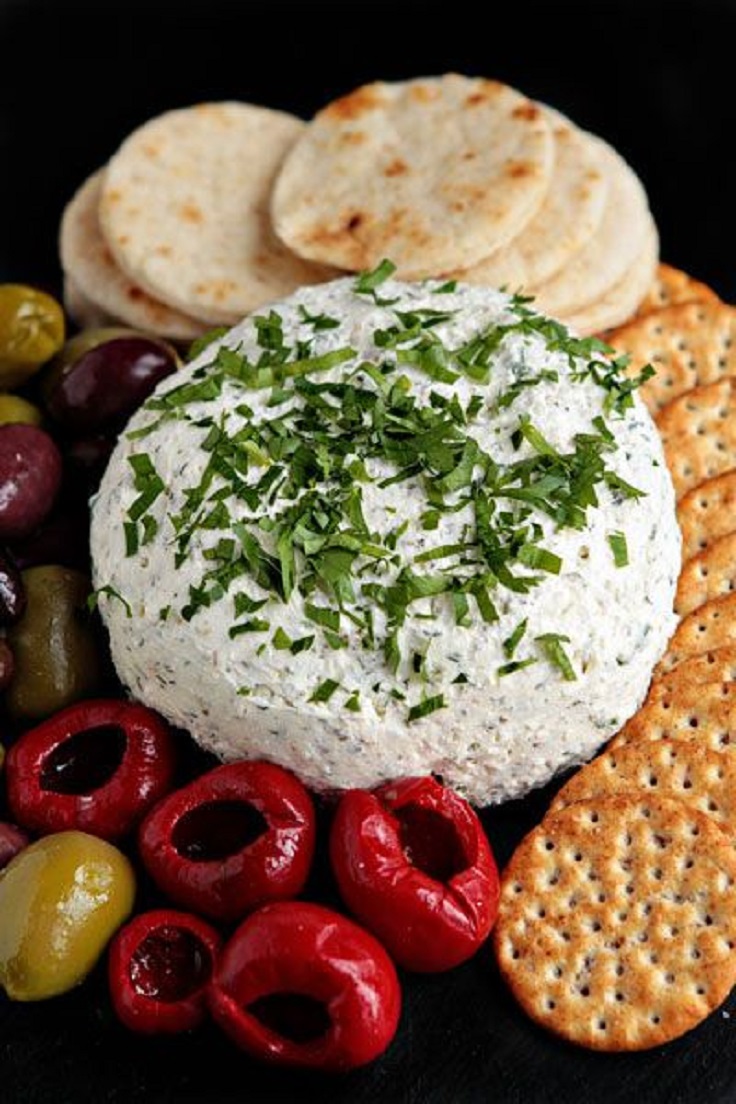 First of all, this feta cheese ball looks amazing and it's so easy to make. You just need to mix in a blender all ingredients. Leave the mixture in the fridge for 2 hours. Then form the ball and serve. It can be amazing dip for different kind of crackers.
Spinach & Feta Cheese Pie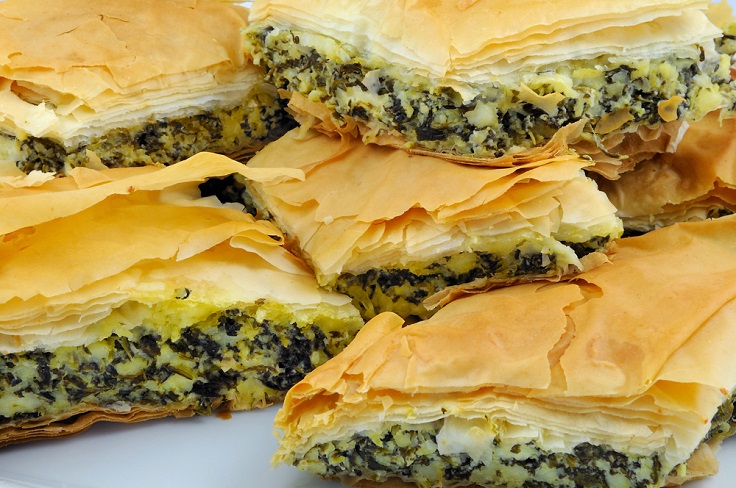 This filo pastry pie is a classic traditional Greek recipe, also called "spanakopita". The combination of spinach and feta cheese makes this pie delicious!
Roasted Vegetable & Feta Pizza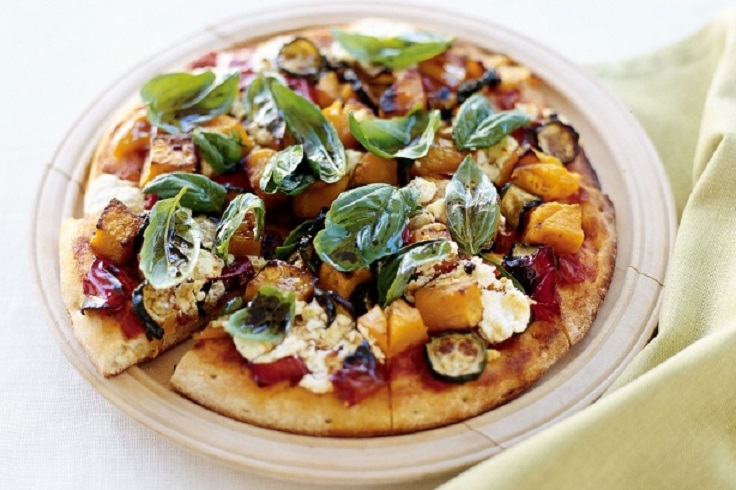 via taste.com.au
For the pizza lovers: this is the most healthy pizza you've ever tried. The combination of the various roasted vegetables and feta cheese make this pizza tastes great.
Feta-Stuffed Buffalo Chicken Meatballs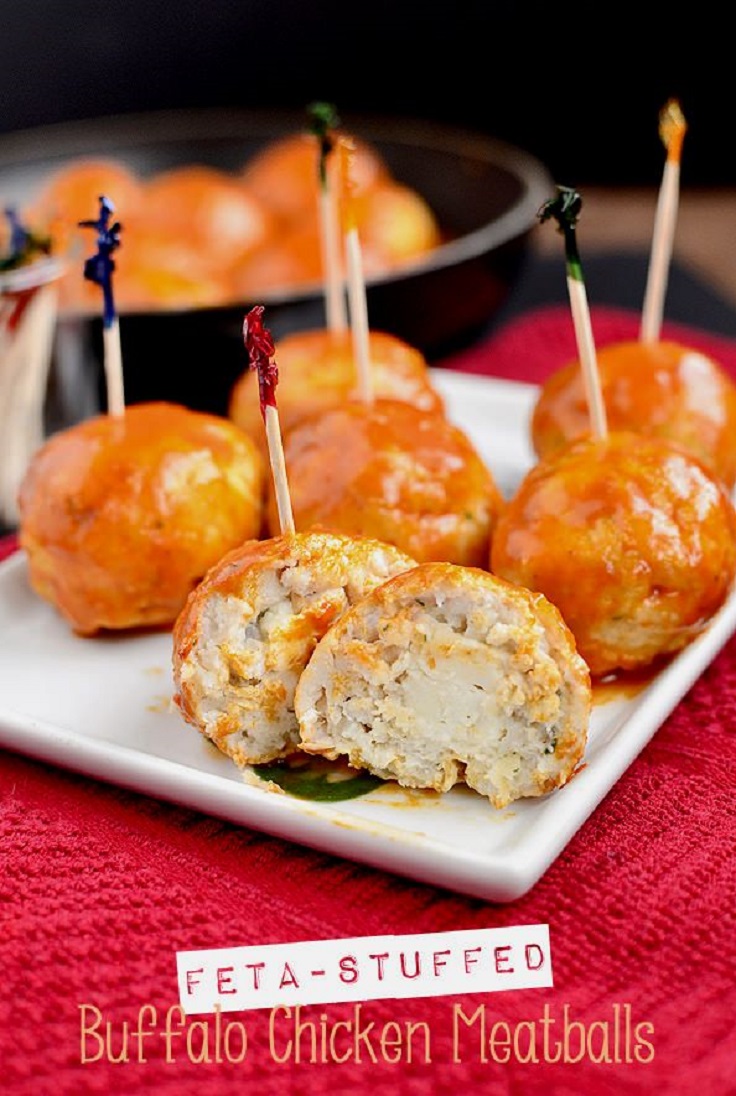 via iowagirleats.com
These feta-stuffed buffalo chicken meatballs could be perfect appetizers for your next party! The good thing is that they are made with low-fat ground chicken.
Roasted Aubergine & Feta Fritters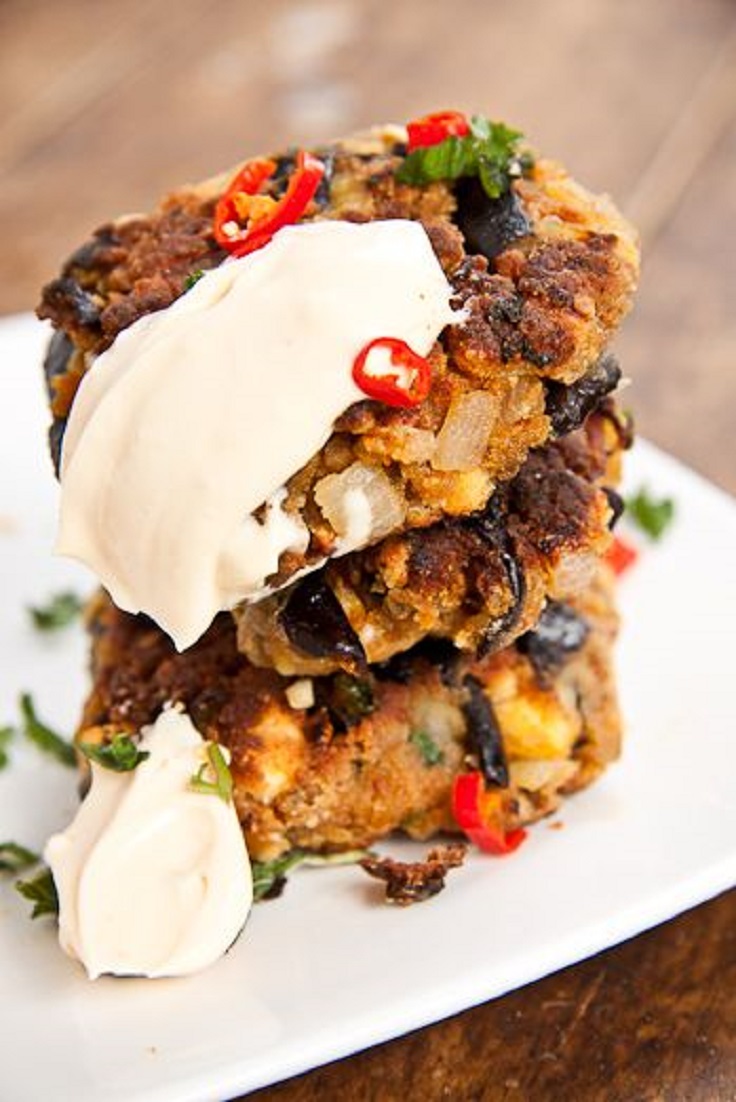 These roasted aubergine feta cheese fritters could be another great idea for appetizers. You can serve them with spicy cream cheese sauce to enrich their taste.
Garden Vegetable and Feta Muffins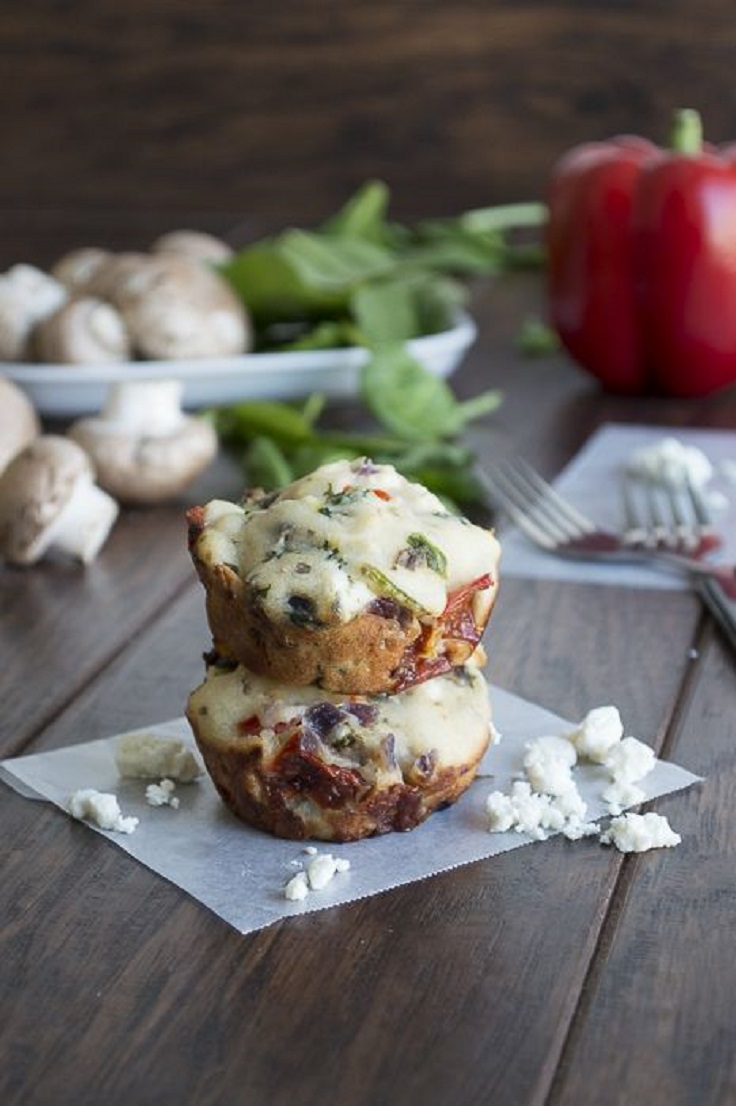 Instead of making sweet muffins, this time use your muffin tin for making these incredible vegetable feta muffins which can be served with some hot soup, creamy pasta or with your favorite meat.
Whipped Feta Crostini

If you are bruschetta lover, you gonna like these crostini too. Spread whipped feta over baguettes. Top with tomato mixture and basil.
Greek Baked Shrimp with Feta and Garlic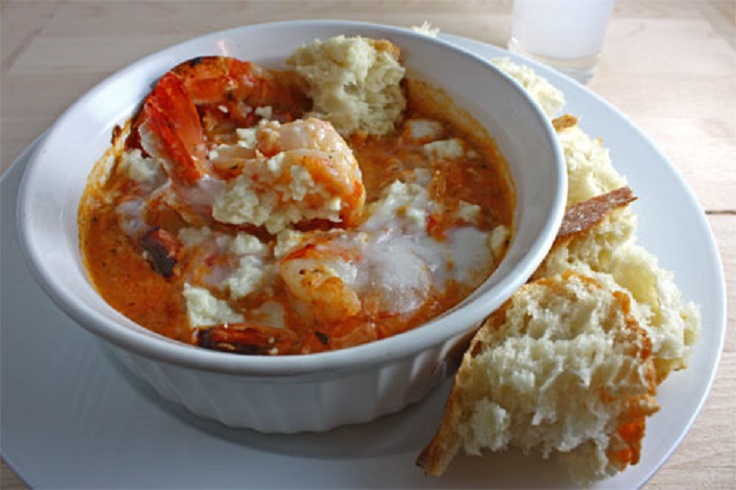 The combination of seafood and cheese sounds a little strange, right? But this recipe will blow your mind! The shrimp is cooked in a spicy tomato sauce and it's covered with feta cheese. Yummy!