We all love to see and smell fragrant, beautiful, blooming summer flowers. You can easily bring this summer cheer to your home by growing your own. Planting flowers can be as much fun as they will be to enjoy later. Furthermore, growing plants in your garden is an excellent way to help the bees survive in your area.
Here are some great suggestions you can choose from.
1. Marigold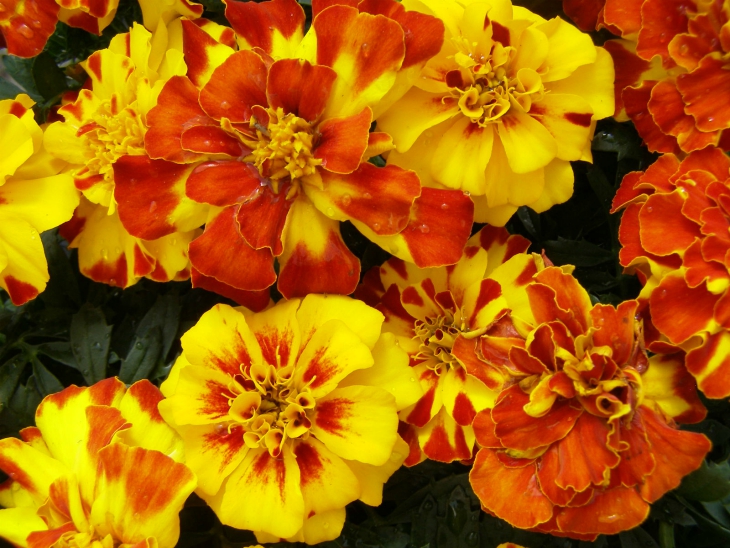 One of the most cheerful flowers for our garden is the well-known Marigold. Warm yellow and orange colors will brighten up our home surroundings. Marigolds are a must for your summer garden. They need a lot of sunshine but are very easy to plant and maintain. They are also beneficial companions for our vegetables since they can be great protection against some pests, especially snails.
2. Gloriosa daisy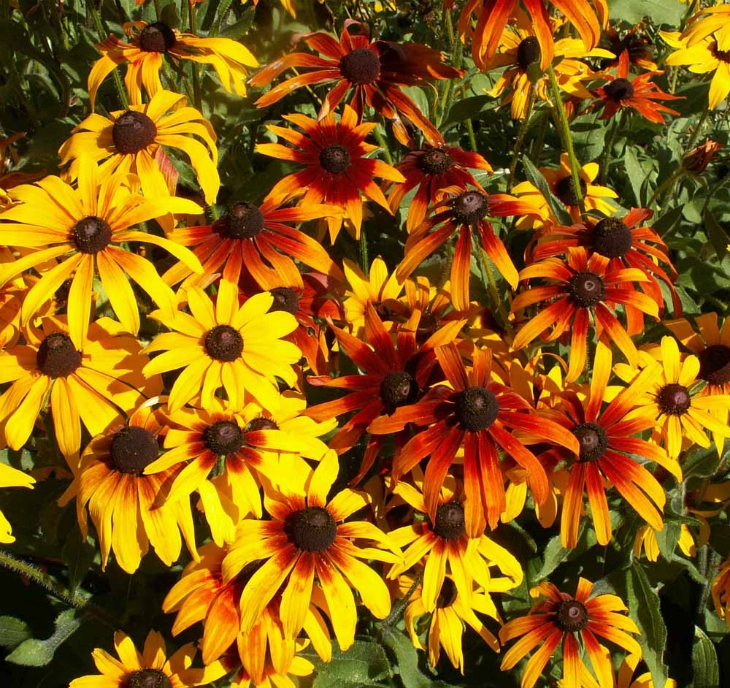 Gloriosa Daisy is more commonly known as Black-Eyed Susan. It is the perfect flower for the summer. With bright yellow and orange color will make your garden more lively. Plants grow from 3 to 4 feet tall, and they attract bees, butterflies, and even hummingbirds.
3. Dahlia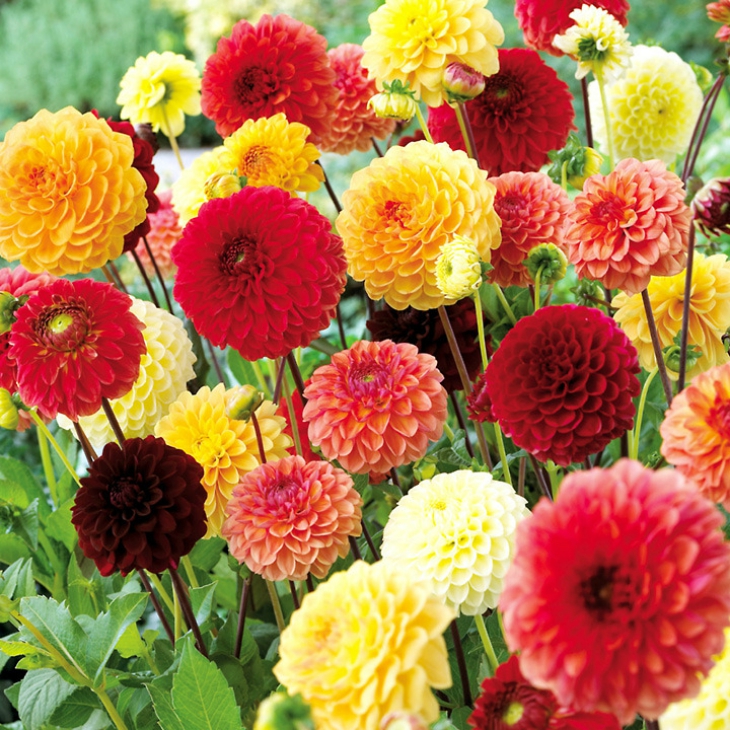 Via halimatusadiah93.tumblr.com
Beautiful symmetrical balls will bloom throughout the summer, making your garden look mesmerizing. You can choose among many vibrant colors like pink, red, yellow, etc. Different kinds of Dahlias have slightly different needs, and they grow to different heights and sizes.
4. Lavender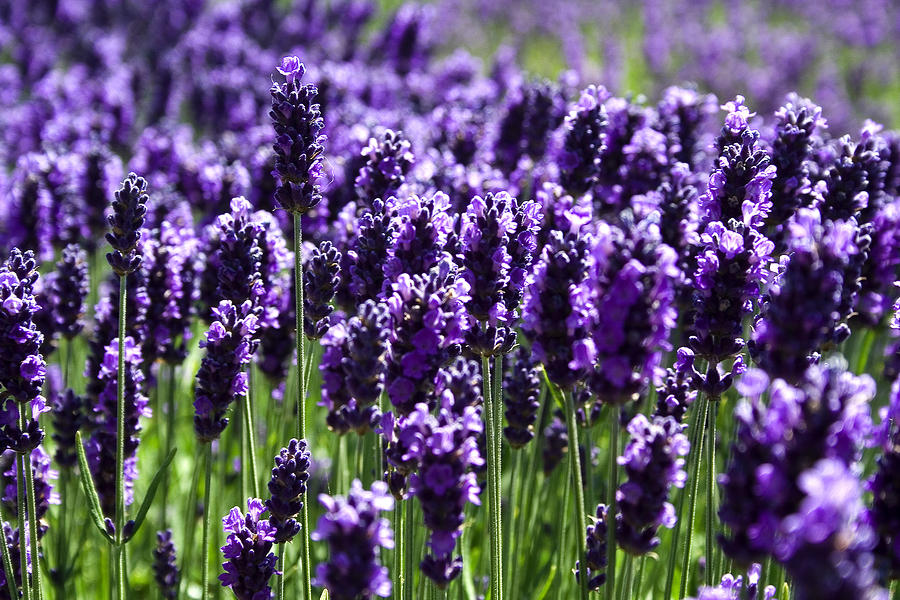 Via www.stevensandson.com
Lavender is the perfect choice for summer because it loves the sun and the heat. This fragrant easy to grow flower will, besides beautiful violet color, also bring a relaxing scent to your home. Lavender will protect you against some annoying insects, help you sleep, make your food taste better, and many more.
5. Sunflower
Via www.hgtv.com
Sunflowers are the plants we are all familiar with and often using their products in cuisine. You can admire them while passing their fields, but you can also plant them in your own garden. They can grow extremely tall, which means they can also serve as a great shade for your vegetables. Sunflower is a perfect flower for the summer as it can tolerate both dryness and heat.
6. Gloriosa Lily
Via golvagiah.com
This gorgeous upwards growing plant with very interesting flowers is really easy to grow. Gloriosa Lily is a vine and, therefore perfect choice when the space is limited. You can grow these beautiful flowers in large containers which means they can be perfect even for homes without gardens.  They just need sun and a little weak fertilizer. Be careful, though, because the plant is poisonous if consumed.
7. Aster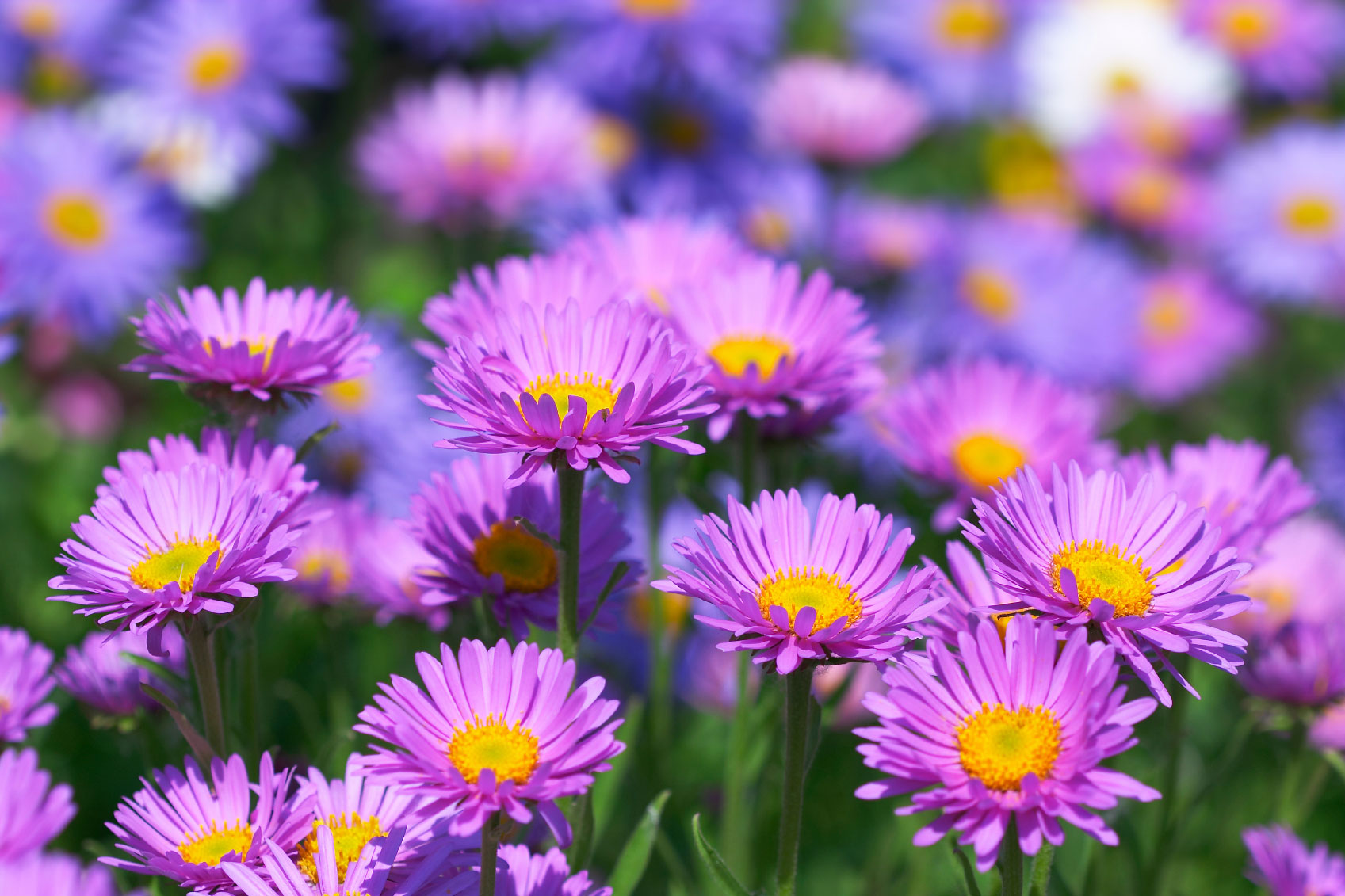 If you are looking for a flower that will bloom from spring through fall, Aster is a perfect choice. This tender plant's name means star in Latin, and you can find it with purple, pink, and white flowers. Make sure, though, to keep the spent flowers regularly picked. Another great fact is that Aster flowers can withstand the heat, are low maintenance, and attract butterflies.
8. Zinnia
Via www.rodalesorganiclife.com
The zinnia flowers are truly breathtaking. They will brighten up both your garden and your day. They do best in full sunshine, so they are great for the summer, but they bloom even in the rain. Try to plant them in varieties of colors. Zinnias attract butterflies, and they will start blooming in just a few weeks.
9. Hibiscus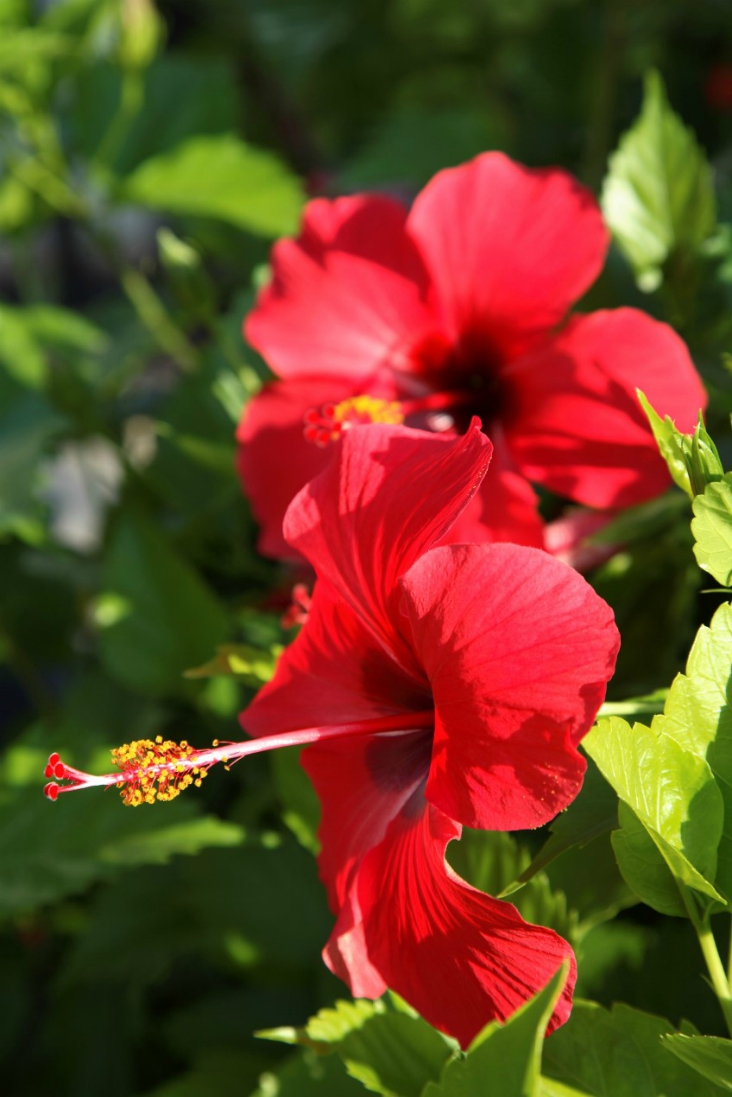 Hibiscus is a real summer flower, well known for a presence in hot climates. The plant blooms in different bright colors, but it is most known for a red one. The flower is well known for positive health benefits. Many people use it as tea, but it can also serve as a refreshing cold beverage during summer.
10. Purple Coneflower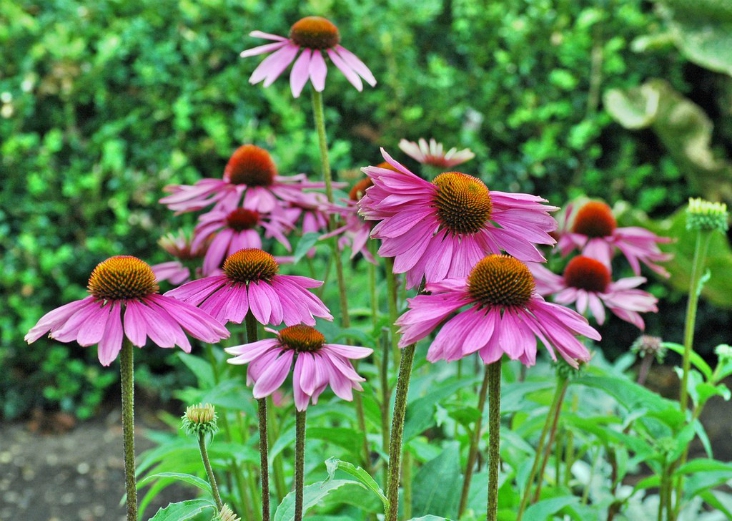 This attractive flower grows unbelievably fast. The coneflower, also known as Echinacea, spreads very easily, making sure to leave enough space around her. Once-blooming, it will attract birds and butterflies to your garden. The plant prefers well-drained, sandy soils. Purple Coneflower is used in a pharmacy because it is supposed to be strengthening our immune system.