We enjoying cooking and all love the idea to entertain friends and family alike. Some of us can spend an hour in the kitchen and some of us can spend two full days cooking for the big house dinner party.
Whatever your availability and free cooking time on your hands, you might wish to surprise your guests by doing something a little extra special by creatively dressing up the centerpiece where food is concerned. So much fun can be achieved with ordinary food items to make them look glamorous and appealing with a wow factor.
Here are some of the better examples around which are relatively simple to achieve.
DIY Tomato Flower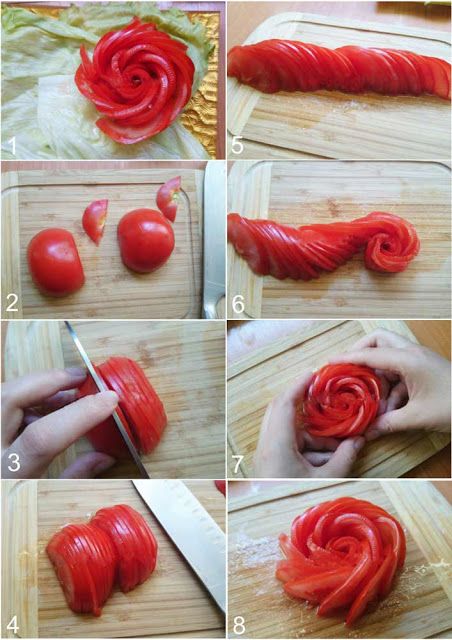 When the season for tomatoes is coming, this is a great way to welcome this juicy fruit in your home and implementing this idea within a salad if you're thinking of serving a nice steak or simply to showcase your culinary skills. A little knife handling knowledge is required for this, but the wonderful thing is, if this goes wrong the first couple of times, you could always make a nice tomato salad at the end of it! And try again, the results are worth it.
DIY Fruit Cups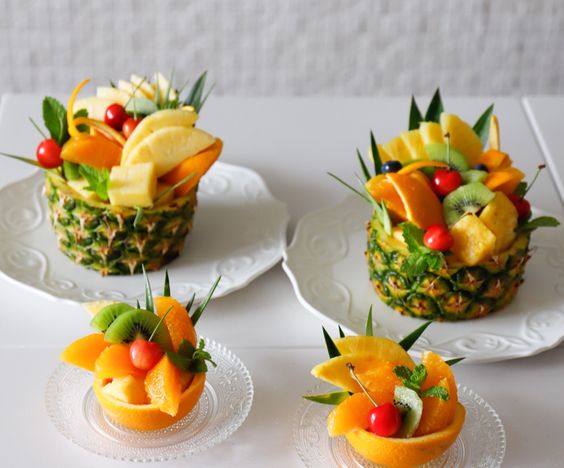 via ameblo.jp
These little wonders are brilliant for children, especially if eating fruits isn't quite their thing. We understand that sometimes children need a little eye stimulation in order to eat their five a day, and this is a fabulous way to get them to open their mouth wide open and have fun with the fun food. It is very creative which can also at the same time give them the correct nutrition, making them able to use imagination for future projects. Win-win situation.
Steakhouse Blooming Onion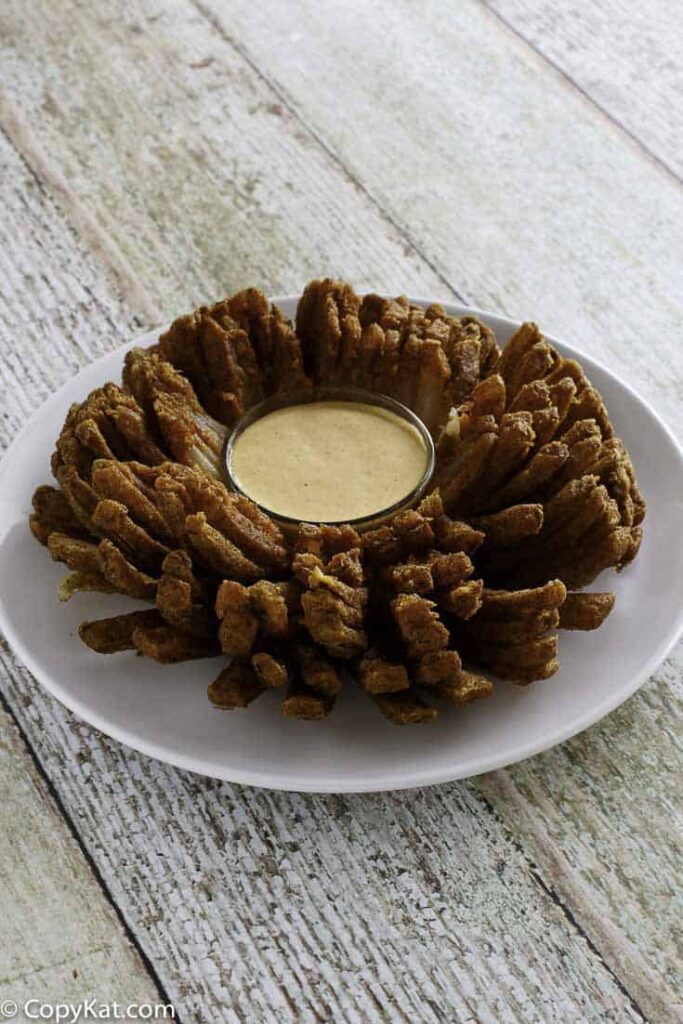 via copykat.com
If you are a lover of a good steak and love hanging out in steak houses every so often, then you would remember the onion rings or even the great big blooming onion as a starter, or served with your steak, This is to make sure that you can recreate, at home, the very same amazing pleasure of life. Who would have known from such and every day to day, not such an interesting vegetable to be so good and delicious? All you'll need really is a knife, nothing too fancy to recreate this. Looks complicated but it is child's play.
DIY Strawberry Tuxedo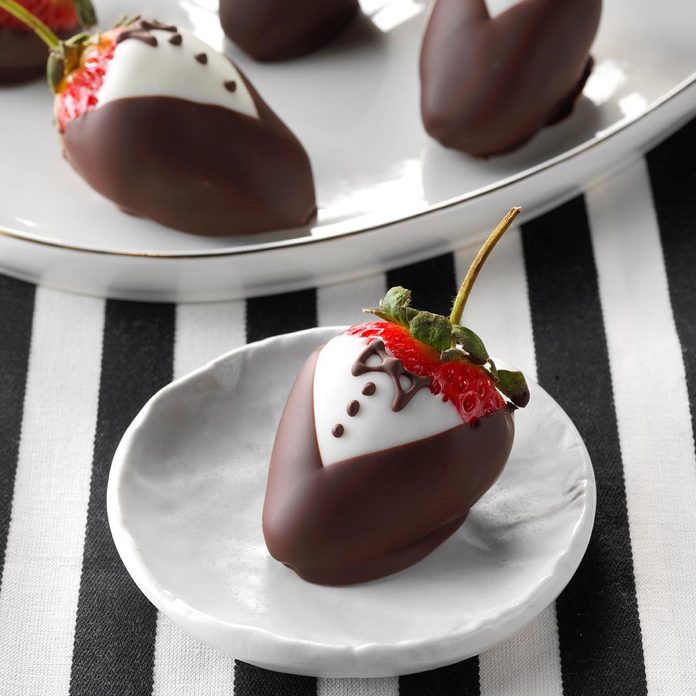 via tasteofhome.com
All you would need for this is four ingredients. No more no less. If you are having a children's birthday party, or even for fun, a party celebrating a stag do, then these little tuxedos are really rather fun! If you have a little time on your hands then by all means try this at home. This could also be done with white chocolate if you prefer, and even milk chocolate. Not overly ripe strawberries are ideal as they will hold on to their natural shape. Something a little different that will keep the eyes rather busy and intrigued.
Watermelon Shark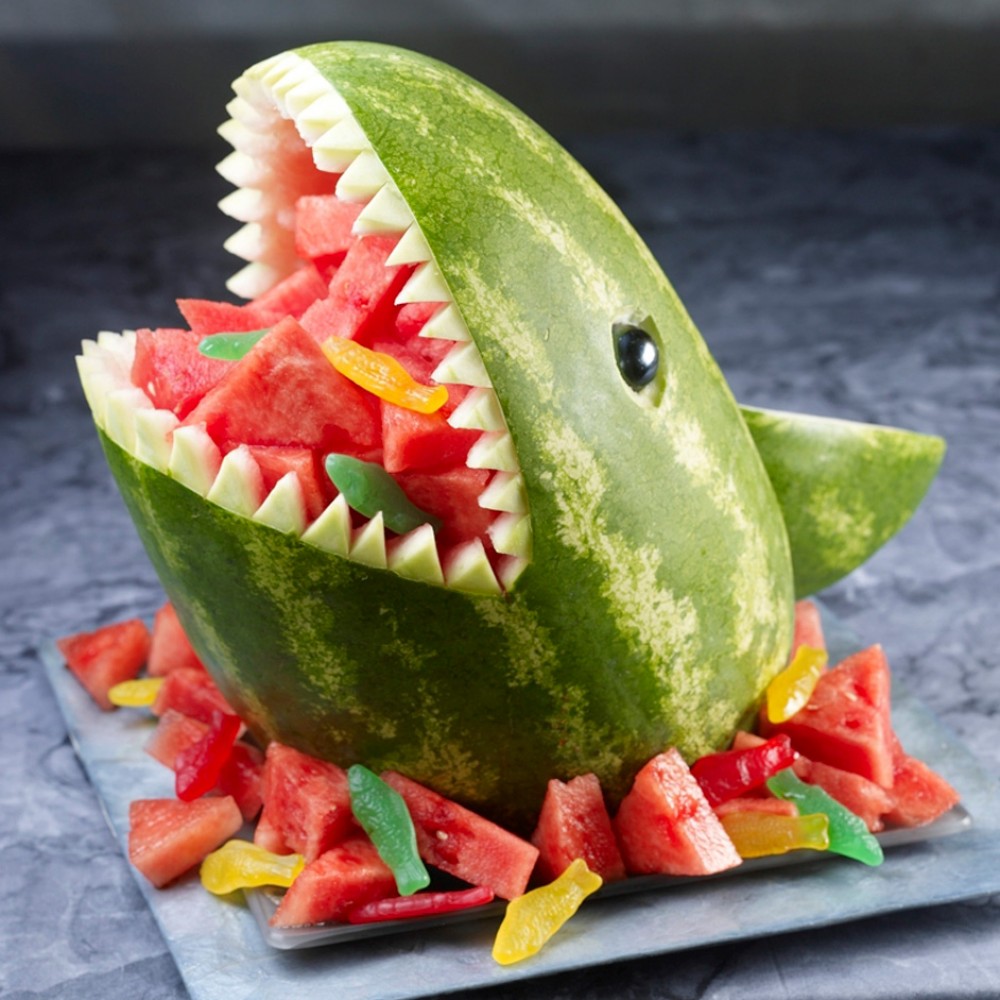 via watermelon.org
If you have younger ones at home, chances are you came across the famous baby shark song. And chances are, you're humming it in your mind as we speak and possibly for the rest of the day. We are very sorry! So, your children would love these! Such brilliant fun and a great way to surprise your kids with this, and make them fall in love with fruits. You can opt-out the sweets and make them even healthier, but every so often we believe it to be ok so that they don't binge eat when they grow older.
DIY Melone intagliato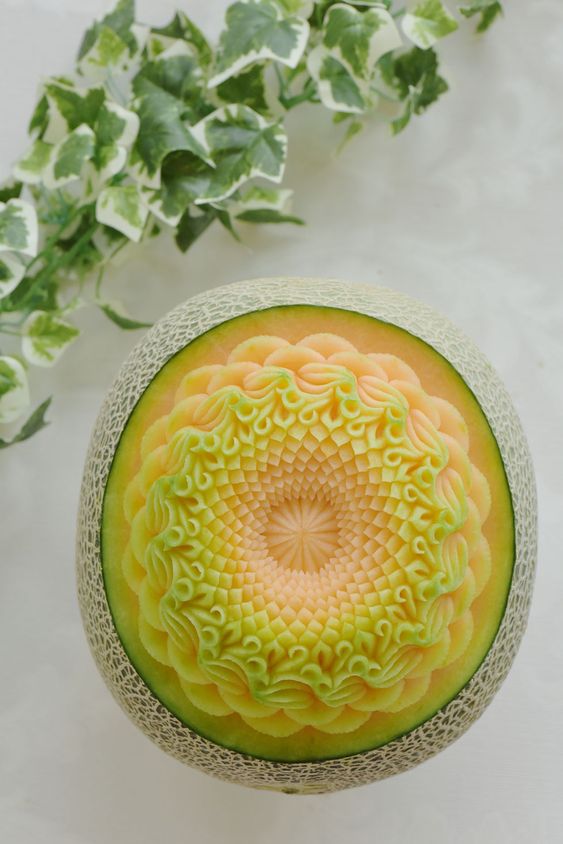 via fereel.net
If you fancy yourself a bit of an artist and are great at using your very own hands, then this is the one to attempt. You'll need time and patience but if you do happen to have both, then go for it. Really pretty things can be done using a melon especially if you have invited guests around, or simply wishing to impress the family at the diner table. If you managed to get this done, then lookout for more melon and watermelon carving examples. Some are crazy and demand so much dexterity.
DIY Carving a Radish Into a Flower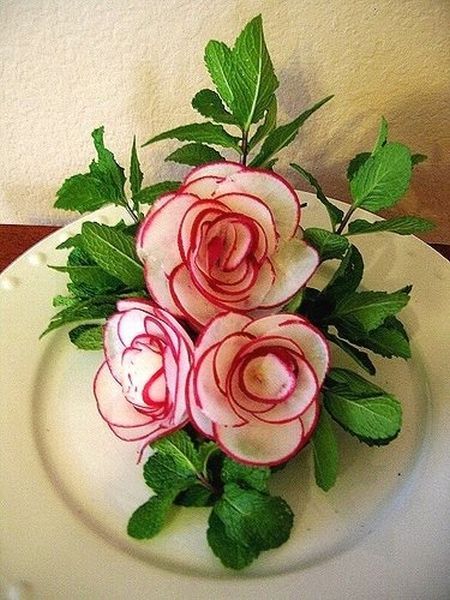 via izismile.com
If you are thinking of serving a little buffet where a lot of crudites are on offer to include a mix of salads, smoked salmon, and cured meats, then these little touches will really do the trick to make something rather simple look terrific. Spruce up your buffet or your dinner table by carving out the delicious and mildly spicy radishes which are superb served with meat, fish, or simply on their own with a touch of salt and pepper. All you'd need is a small paring knife that will do all the work for you.
DIY "Rose" Apple Pie Bites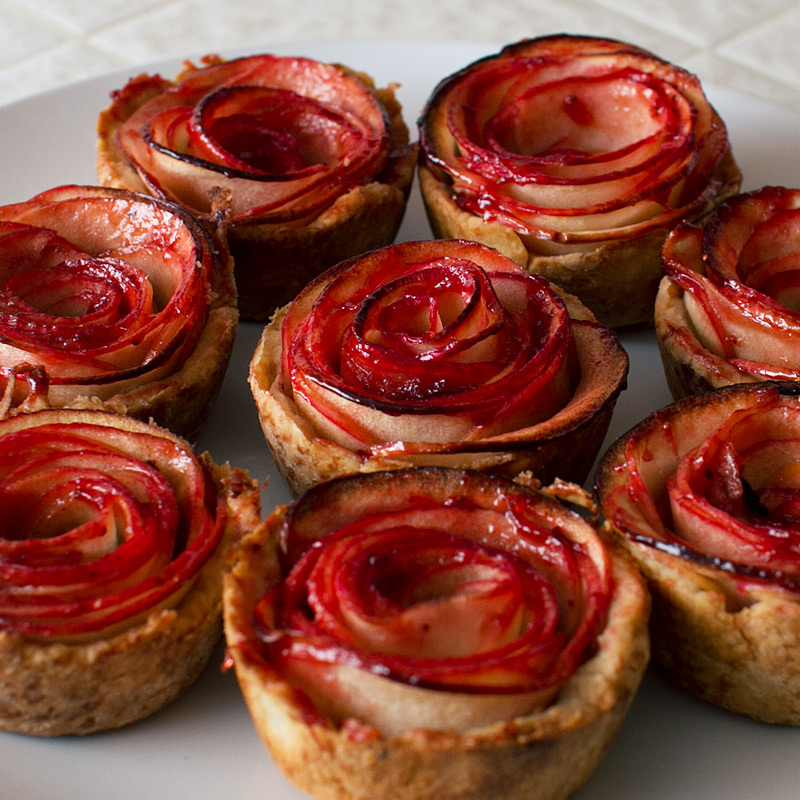 via fmitk.com
This recipe deserves a mandolin in your home. A razor-sharp and safe way to cut consistent slices of pretty much anything without having to master a super sharp knife. It will guarantee top results. This is fabulous to get the kids eating their apples to keep the doctor away. Super crunchy, super sweet, and super fingers up to mum and dad. You could garnish the individual roses with icing sugar and other red berry fruits topping it up to make it even more of a wow factor. Reasonably inexpensive to make, with top flavor and fun all at the same time.
DIY Strawberry Christmas Tree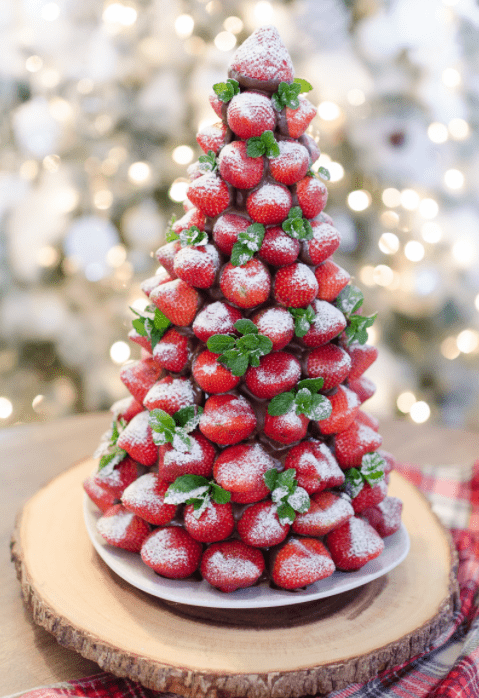 Well, it says it all in the title really! If you love arts and crafts, and of course, food, then you will love to get your hands on this. You'll need delicious strawberries and dark chocolate, but again, milk or white chocolate will do the trick just fine if you prefer. Or why not mix it up by having all three choices on the tree itself. Like a triple surprise Christmas tree. Romantic dinner at home, something fun for the family, or having a tea party with the girls, then give it a go.
DIY Mango Hedgehog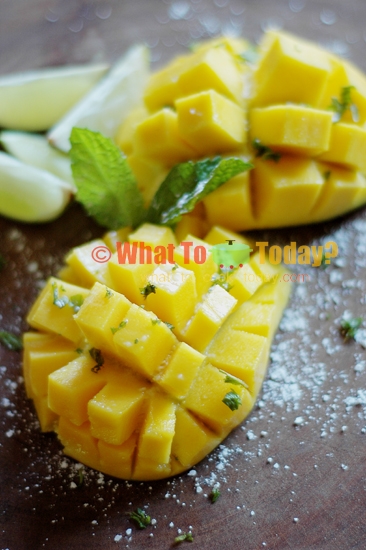 If you have bought mangoes, then you must know what a pain it is to cut open and serve. This recipe not only makes an incredible first impression but also is one of the easiest ways to cut open and serve a mango. So, it is a definite win-win situation. If you are planning to serve a fruit salad, or simply anything sweet during the dessert time then this is a must-do. Mangoes are fabulous on their own and even served with white crab meat, prawns, and indeed white poultry. It can be served with flakes, red chilies, mint…the list of things to do with mangoes is endless. And so fun. Get creative!