We always want fresh, flawless makeup that looks, well, like we're not wearing makeup. The basis of a great complexion is a good foundation. Generally, liquid foundation is one of the trickiest products to apply. Celebrities look so great on the red carpet because they're usually wearing foundation. Well-applied foundation is invisible and everyone will notice your glowing skin. It makes anyone's skin look flawless. The good news is that applying foundation is actually easy once you know how to.  With these steps, you'll learn to apply like a professional artist!
Finding The Perfect Match For You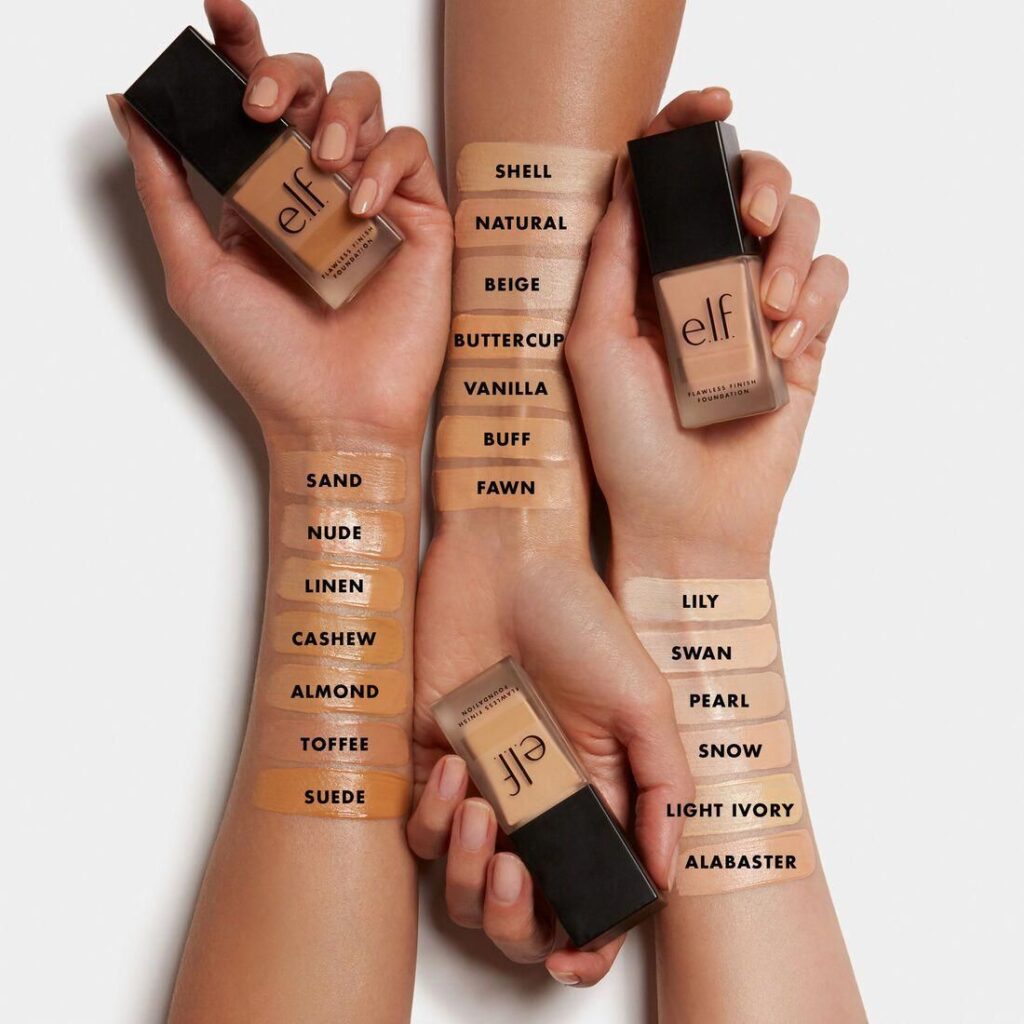 Tutorial via matte-de.blogspot.com
The foundation is one of the most important makeup products for a flawless finish. Therefore is crucial to know the essential tricks and tips before picking the one that matches your skin the most. The main factors to have in consideration are: finding the perfect shade; have in mind your skin's undertones; adapt your foundation shade to the current season; consider the type of your skin (dry, oily, combined, etc.); also you have to know what level of coverage you want and need; it is always best to try in on your face instead of your hand before buying it.
Find The Perfect Brush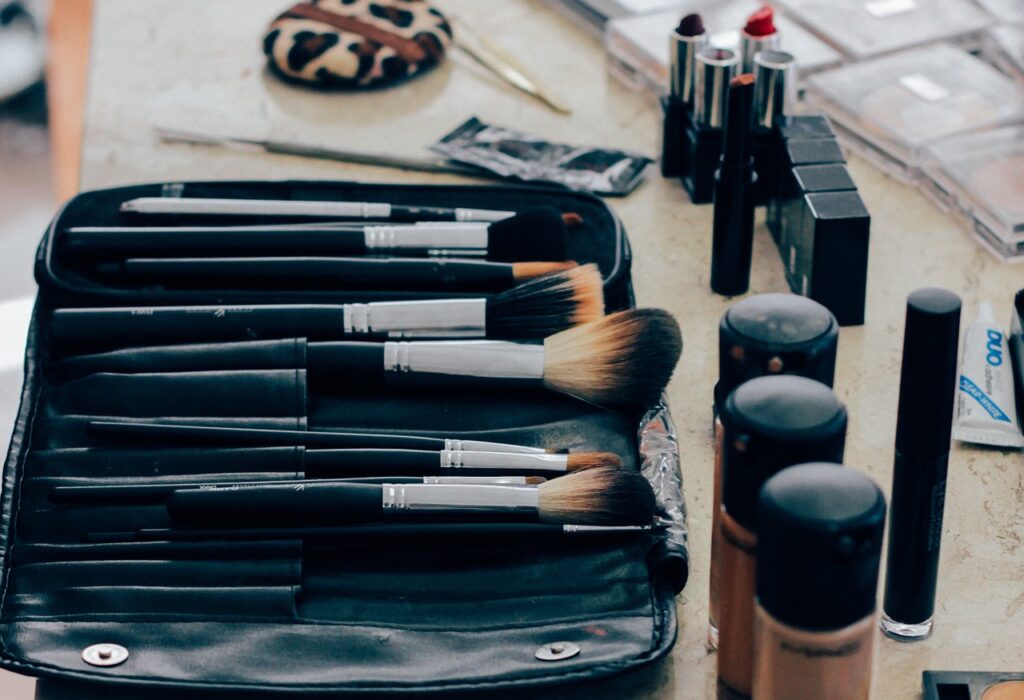 Tutorial via ideahacks.com
There are a few types of essential brushes you need to have before applying your foundation. Your makeup kit should include a foundation brush, concealer brush, or blending sponge, brush for bronzer and blusher, and a highlighter brush. While choosing them consider their quality first. Check out the material they are made of, and look at their fiber density. Different foundation brushes go with different foundation types. For example, the liquid foundation needs a flat brush, while the powder foundation requires a fluffy yet dense brush. However, the kabuki brushes perform very well for both foundations.
First, Hydrate Your Skin And Create A Perfect Base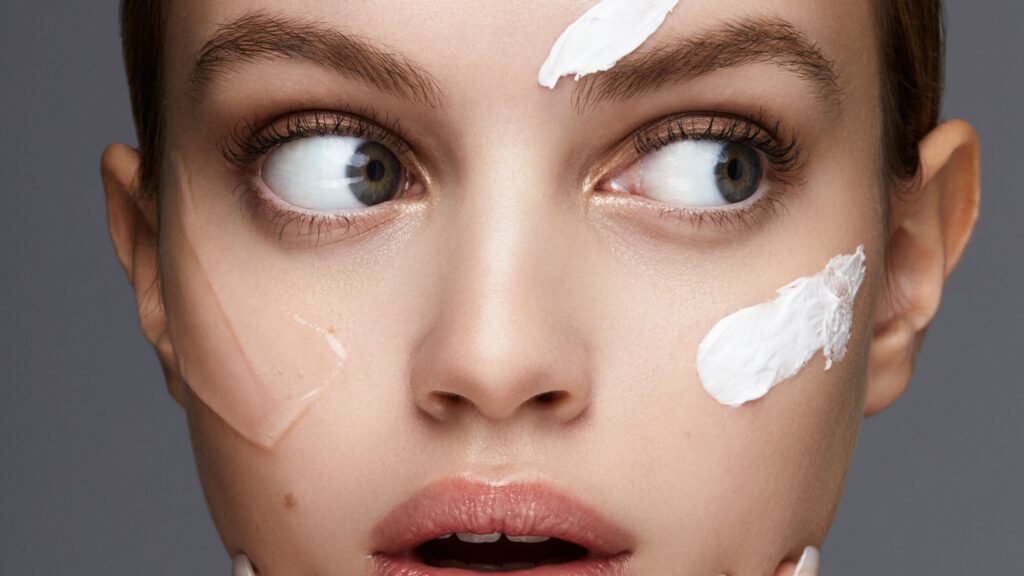 Tutorial via allure.com
Prepping your skin's face before applying foundation is a step you should not skip at all. Moisturizing your face should be part of your daily beauty routine. Keeping your skin moisturized prevents it from many skin infections, and adds a fresh and young finish. Once you have applied your favorite face cream, start building a base for your foundation. Face primers are used to smoothen the pores, creating long-lasting makeup and makeup that doesn't smudge. It also manages the oily skin parts and prevents your facial skin from excessive shining. Primers can also help with fine lines and wrinkles.
Blend Your Foundation In Thin Layers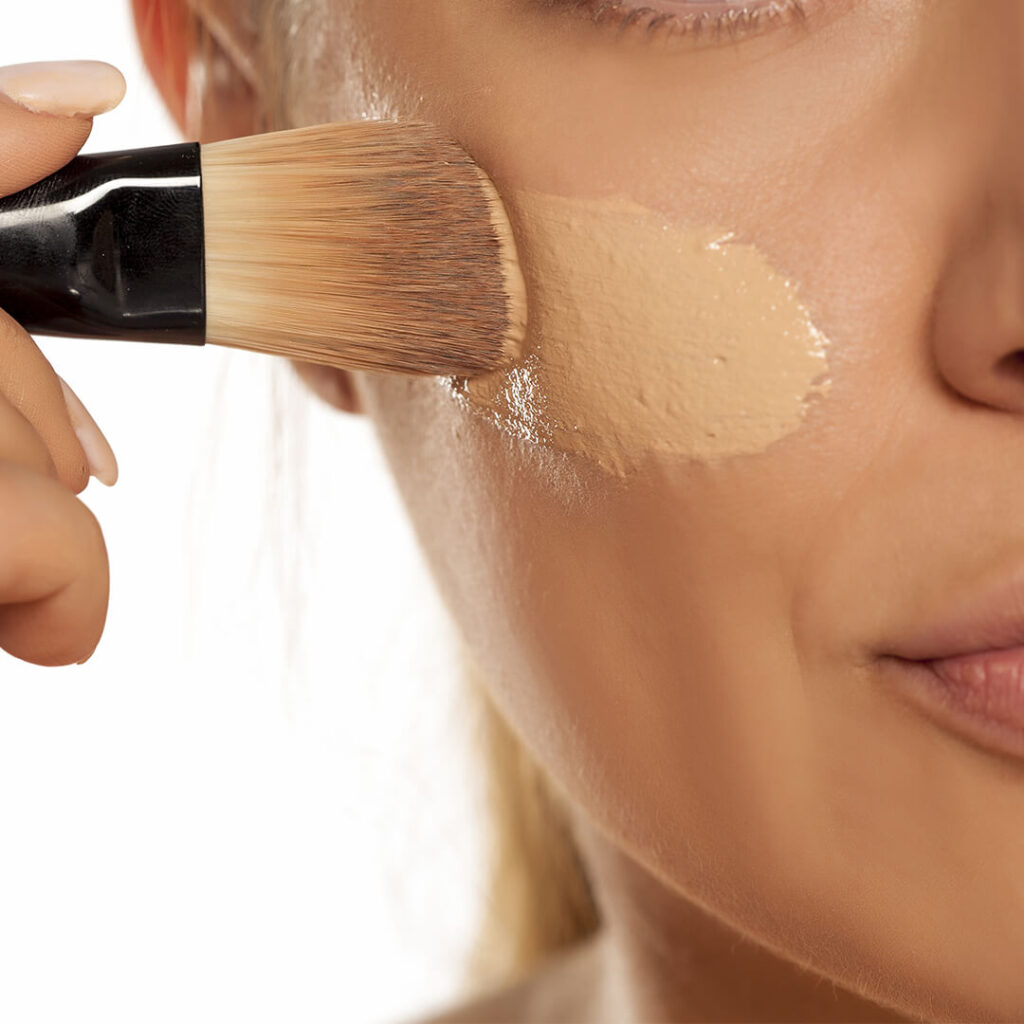 Tutorial via marieclaire.com
When applying foundation the key is to apply a layer that reasonably gives you coverage but also not too thick not to be able to see your skin. If you have a thick full coverage foundation but you want to use it in the daytime without looking like you overdid it, a great way to thin your foundation is to mix it together with your moisturizer. Having a natural look creates an impression of younger and healthier skin. In case you applied too much foundation, the best solution is to use a damp beauty sponge or tissue and tap gently with your hand.
Apply Concealer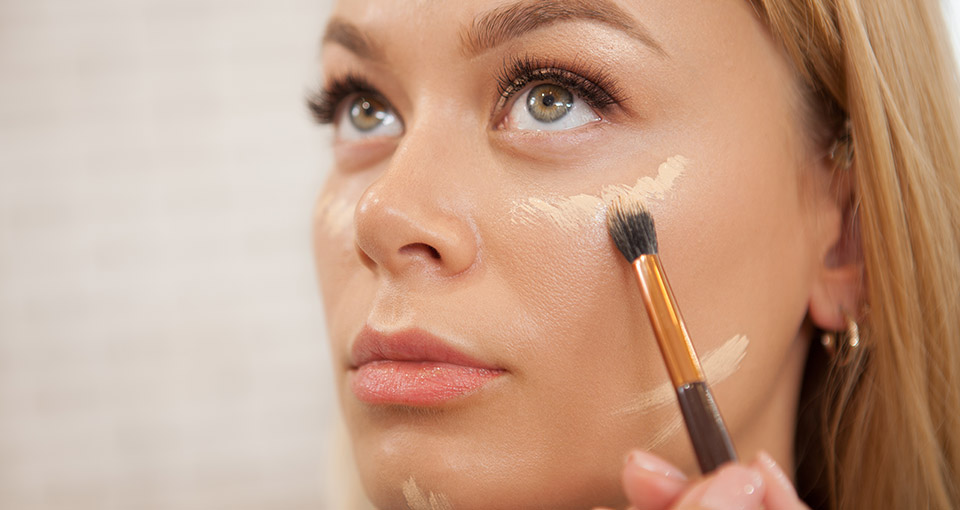 Tutorial via lorealparisusa.com
Concealers make the magic happens to your face. They are another crucial part while applying makeup, for achieving a good blend, smooth, flawless finish. The concealers are usually used to cover the dark spots, pimples, acne, and other blemishes visible on your skin; thus their other name is known as a corrector. They are a bit thicker than the foundation and also come in different shades. Mainly applied under the eye areas, to hide the tiredness and the darkness. The concealers are another beauty trick to best tone your skin.
Learn To Contour Your Face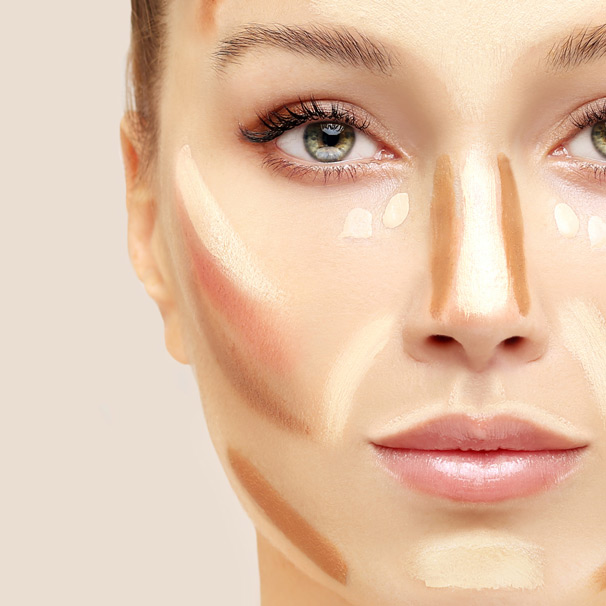 Tutorial via dermadoctor.com
Contouring your face basically means tone it using lighter and darker shades from your regular foundation. This technique is all about blending the colors on the correct spots and areas, with the correct brush or sponge. Knowing where to apply different shades of coverage needs a bit of practice. The most important part is to know the shape of your face. Different shapes have different ways of contouring. The same applies to your skin tone; as we mention the colors need to be one shade lighter and one shade darker than your foundation.
Let Your Foundation Set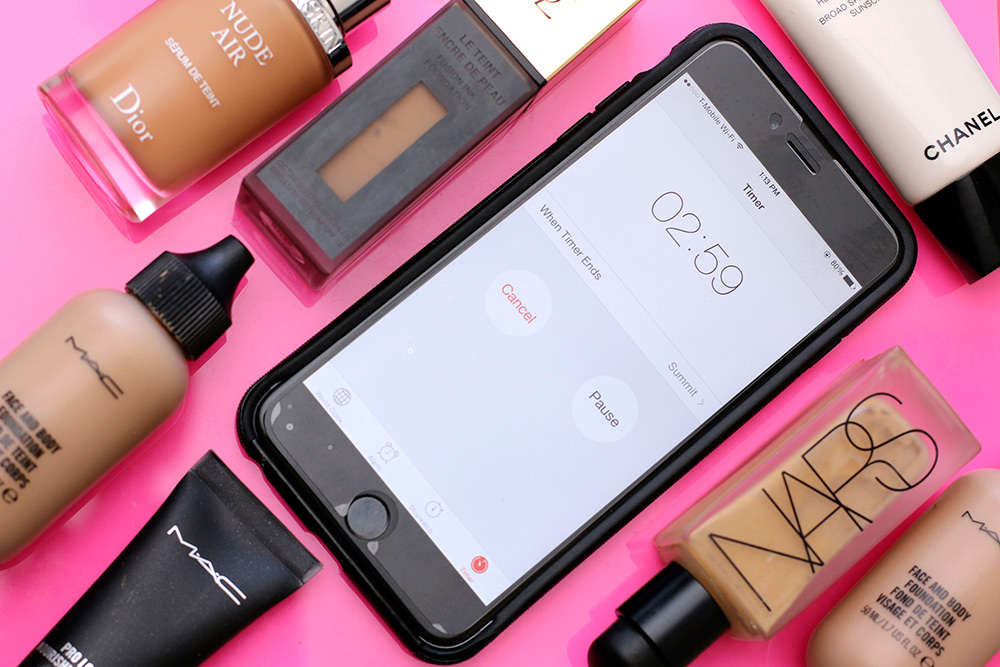 Tutorial via makeupandbeautyblog.com
You do want to set your foundation before applying powdered makeup products. Give it a good 3 to 5 minutes before applying your bronzer and blush, for your foundation to sit well on the face. The reason is due to the porous surface that produces oil. To speed up this process is to simply tap with a clean tissue on the face using your hands. Pay extra attention to the areas like your eyelids, lines under the eyes, the corners of the eyes, as these are the part where your makeup products will crease and collect the most.
Apply Blush Based On Your Face Shape And Skin Tone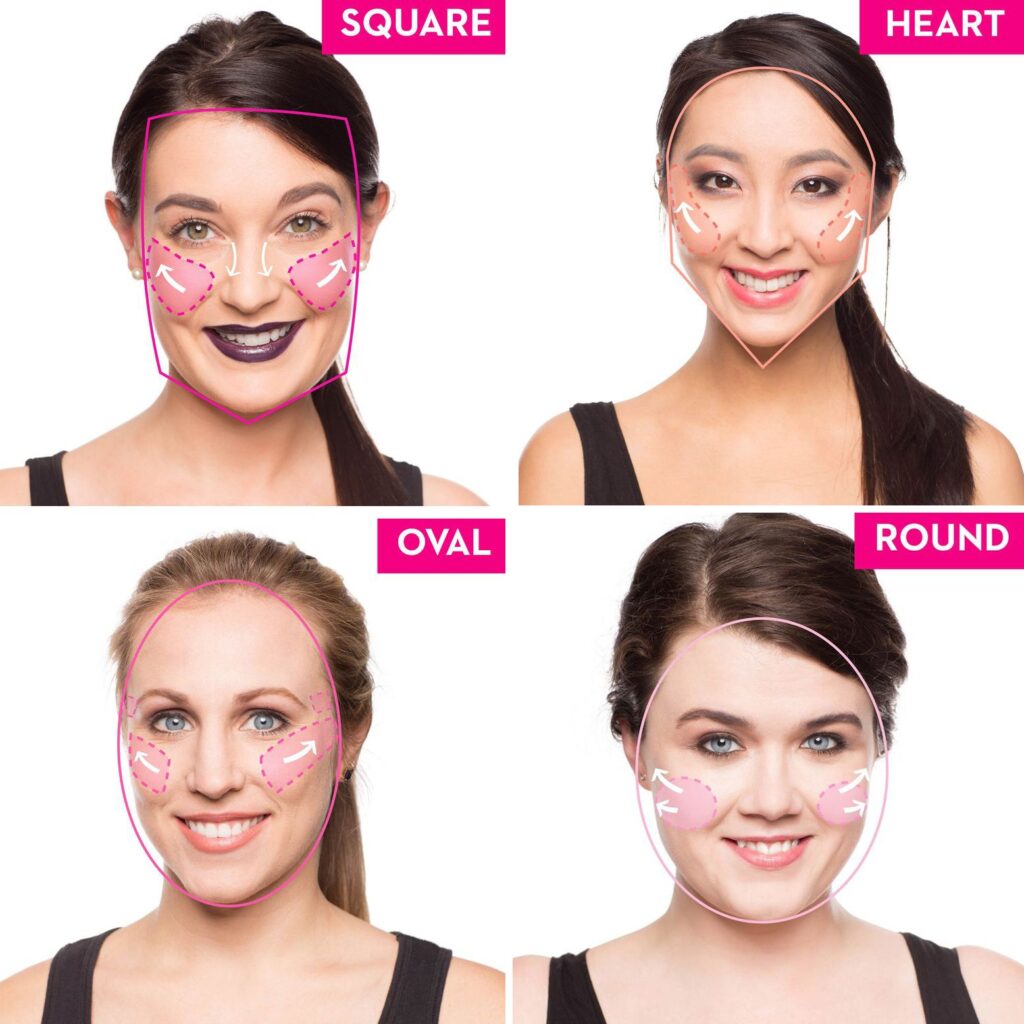 Tutorial via goodhousekeeping.com
It plays an important role to pick a blusher that gives and matches your natural skin tone. Darker skin tones can go for vivid colors, like orange, pink and red; as they will achieve color and life pop. Lighter skin tones will best do with reddish and bronze shades, this way you are adding a healthy glow to the face. But, this is not the only important role while applying blush. Having to know the right moves to direct the brush based on your face shape is equally valuable.
Apply Highlighter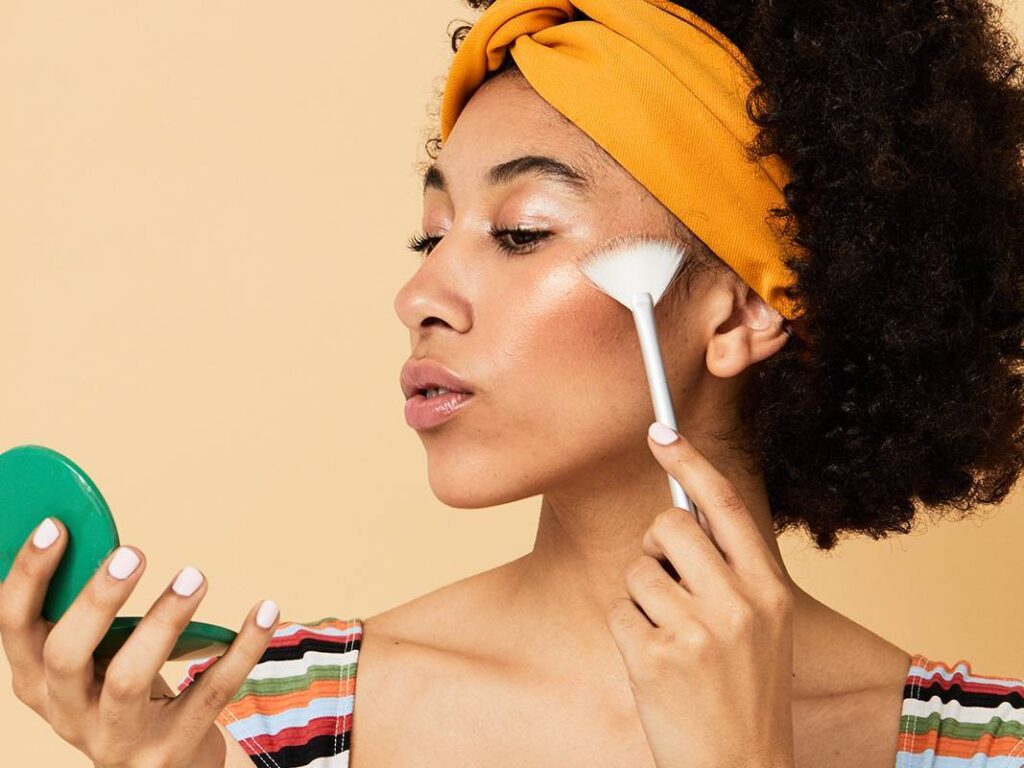 Tutorial via makeup.com
Both liquid and cream highlighter will give your face a glow! The highlighters are a shimmery product usually applied above the cheekbones, the inner corner of the eyes, down the bridge of your nose, and on top of your upper lip on the cupid bow. The job of the highlighter is to camouflage a healthy glow that gives you instant freshness. You can apply one layer for a subtle effect or go for another additional layer for intense highlights.
Always Finish With A Little Bit Of Setting Powder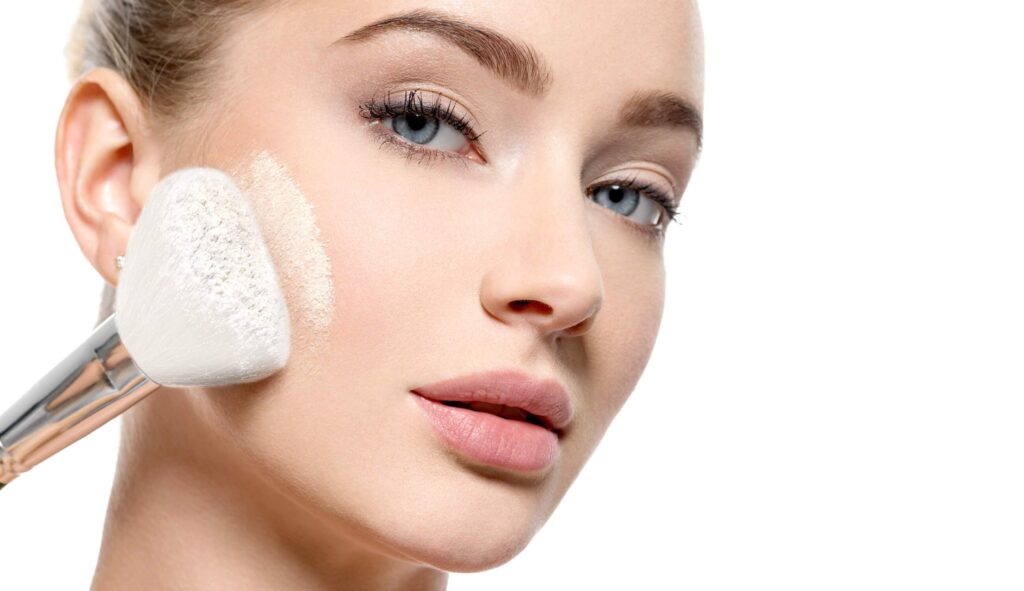 Tutorial via 100percentpure.com
The name itself says it all. The setting powder is used at the end to finish your makeup and set it in place. This powder is designed to hold the foundation and the concealer, reduce the oily shine effect and prevent it from rubbing off. It also gives you flawless long-lasting makeup. It will lock all the wet products, so you won't find your foundation all over your hands, hair, phone, etc.