Spread holiday cheer by preparing something interesting and creative. We all know a Christmas celebration isn't complete without decorations, so why not make some that you can eat? Since appetizers are best to play with, you can do all sorts of things.
However, if you have run out of ideas for fun Christmas appetizers for your Christmas party or dinner, we have selected the best of the best to ease your Christmas planning. Your guests and family members will love these snacks not only for their deliciousness but also for their festive Christmas-themed look. Also, if you're attending a Christmas gathering and your go-to Christmas gift is food, these appetizers will be perfect for you. The preparation process is so easy and fun that you can get your kids involved too and help you.
Check out the recipes, that blew us away with all these amazing ideas. We think you will love them too!
You can check out our other "TOP 10 Christmas" lists of ideas, crafts, recipes by clicking here.
Egg Snowman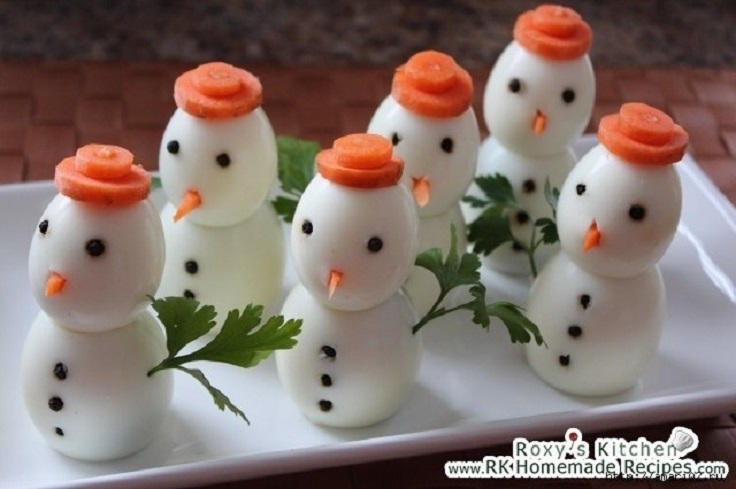 Recipe: roxyskitchen.com
This is perhaps the perfect recipe with which you will make the youngest members of the family super-happy and challenge them to start eating eggs. This protein boost is easy and simple to make. You only need a few ingredients and a few minutes to prepare it.
Cucumber Christmas Trees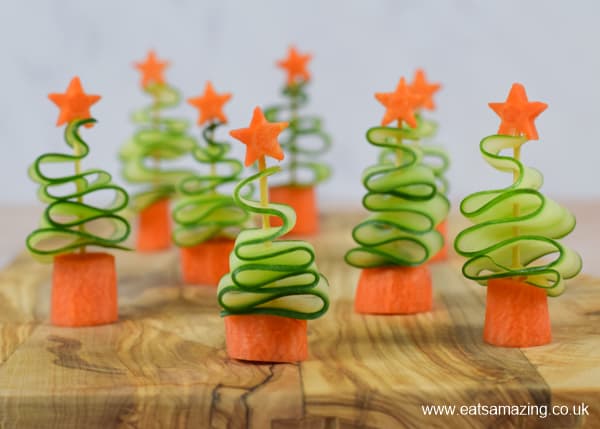 If you've been eating healthy throughout the whole year, exercised and never deviated from your healthy lifestyle, celebrate your Christmas the same way with these healthy and fresh cucumber Christmas trees made of only two ingredients! This appetizer is also a great idea of how to trick your kids to start loving vegetables. We know how kids can be when we tell them to eat vegetables.
Mini Bagel Christmas Ornaments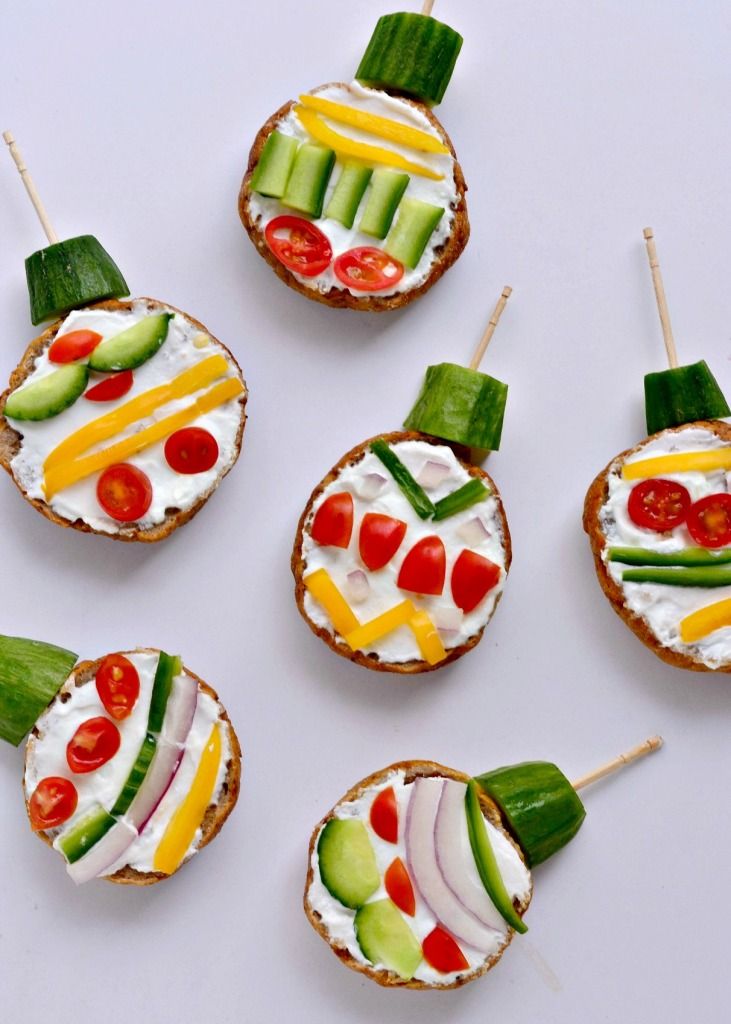 These edible ornaments will surely open your imagination. Let your creativity take over and decorate these Christmas ornaments with whatever you like. Given their rich content, they can even serve as a full breakfast meal.
Black Olive Penguins
If you really want to impress your guests, don't miss out on these little, yummy penguings. They will surely be the cutest thing on your food table. They go perfectly with white wine.
Christmas Cheese Tree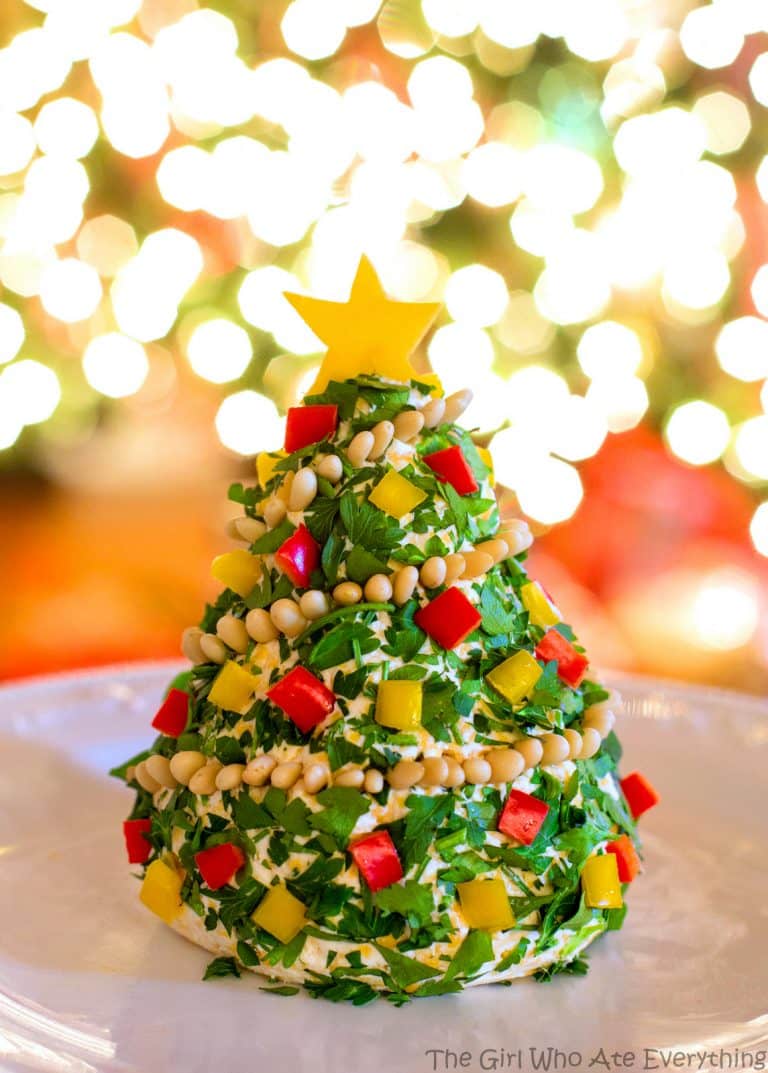 For the cheese ball lovers out there, here's a unique idea of how to make this dish look festive and fun. It will look so beautiful that you will be sorry to break it up. But it's delicious too, so go ahead! You can serve it with crackers, toasted bagels, pretzels or roasted potatoes.
Christmas Tree Wraps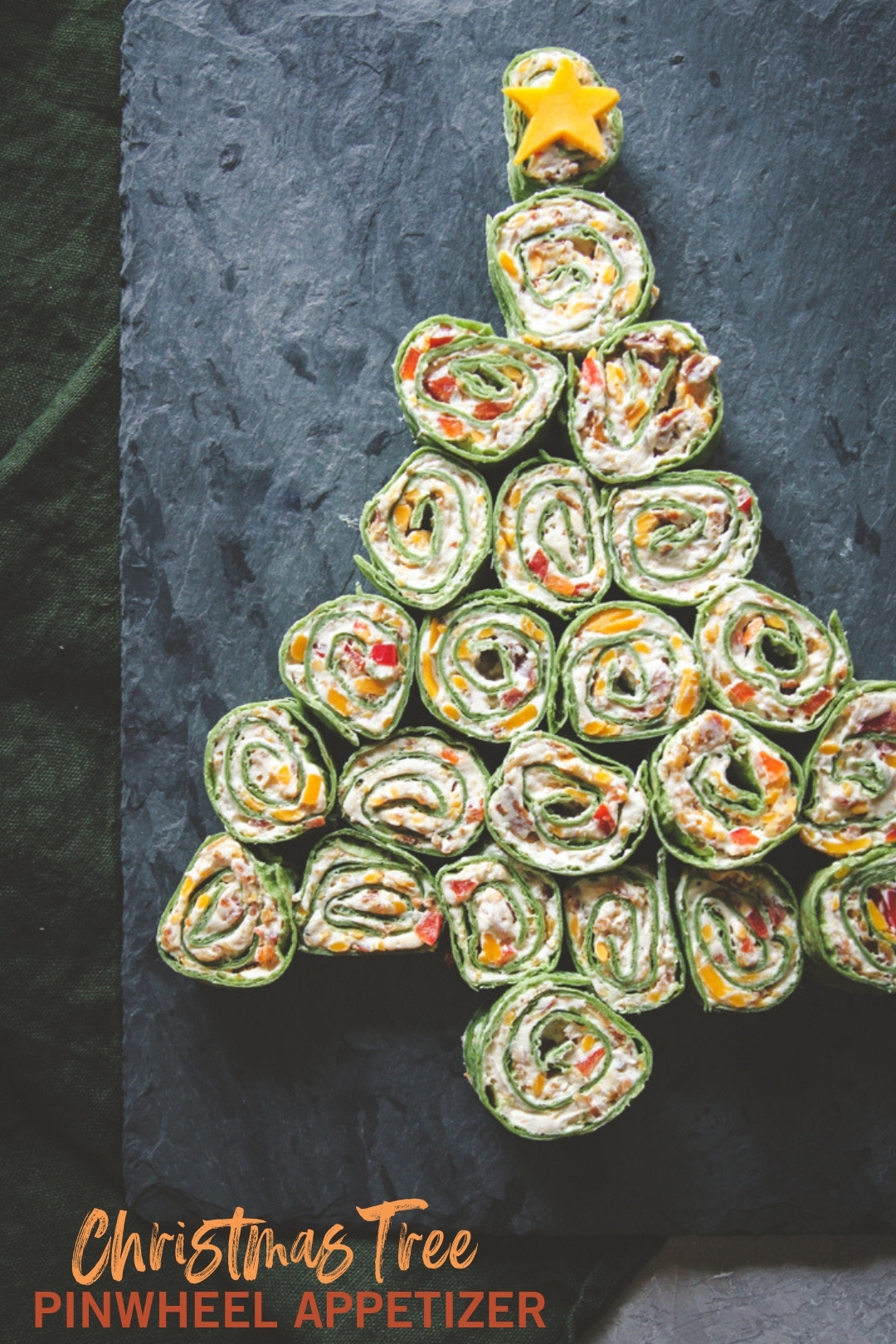 When choosing an appetizer, you are probably looking to take as little time as possible and not need a bunch of ingredients. This Christmas tree tortilla is then the ideal recipe for you. Rounds of classic cream cheese tortillas are a perfect way to bring Mexican food to your Christmas table! To spice things up, you can serve these tortillas with a dry rosé or margaritas.
Holiday Appetizer Wreath
Recipe via jollyreindeer.com
Who said hot dogs are not ideal for the Christmas table? These hot dog wreaths are totally your go-to option if you are hosting a Christmas party with lots of guests. Why? Because you can make a bunch of them, really fast. And they will be yummy.
Caprese Wreath
Caprese salad is a simple Italian salad that was primarily created to associate with the Italian flag, the red, white and green colour. However, these are the colours of Christmas too! So why not prepare this salad for your festive Christmas table? We recommend you make this salad in the form of a Christmas wreath.
Holiday Pine Cone Cheeseball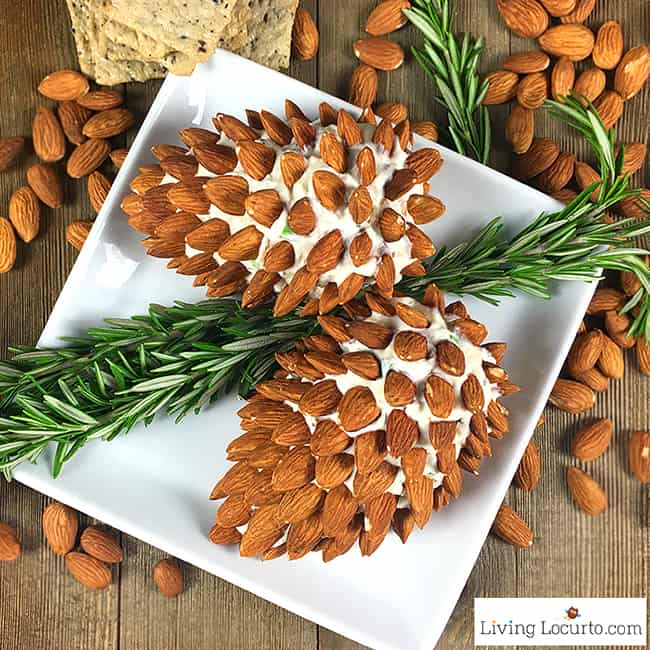 If you want to prepare a truly spectacular appetizer for your guests, we suggest you make a Pine Cone cheese ball, which in addition to its unique appearance, also has a pleasant aroma. What's interesting about this recipe is that you can choose your size: you can make one large cheese ball or mini bite-sized cheese balls, whatever suits you the best.
Santa Hat Appetizer
Santa Claus is the fаvourite children's Christmas character during the Christmas holidays. That's why we decided to include him in your decorations as well. This easy recipe will surely satisfy your guests and make your children happy.
That's all we had to offer you as creative Christmas appetizer recipes. We hope we have given you at least one idea of how to make your table more fun. We have offered you healthy and interesting recipes, suitable for your budget, and tasty for your guests. We tried to satisfy everyone's taste so that no one is left out.
Which one of these appetizers have you decided to make? Feel free to tell us and share your experience.