Valentine's Day is the lover's holiday and all of us are slowly being sucked in into the Valentine's frenzy. From kids to adults, we are searching for a way to ask that special someone to be our Valentine. Candy and chocolates are one of the most traditional ways to send a Valentine, but if you want to be unique and still send something sweet , try sending a card with some bubble gum or gumballs. It may sound silly, but with our list of top 10 bubble gum Valentine's Day crafts, which are suitable for all ages, not only will you get a smile from your Valentine but also a definite "yes" to your invitation.
Candy Airplane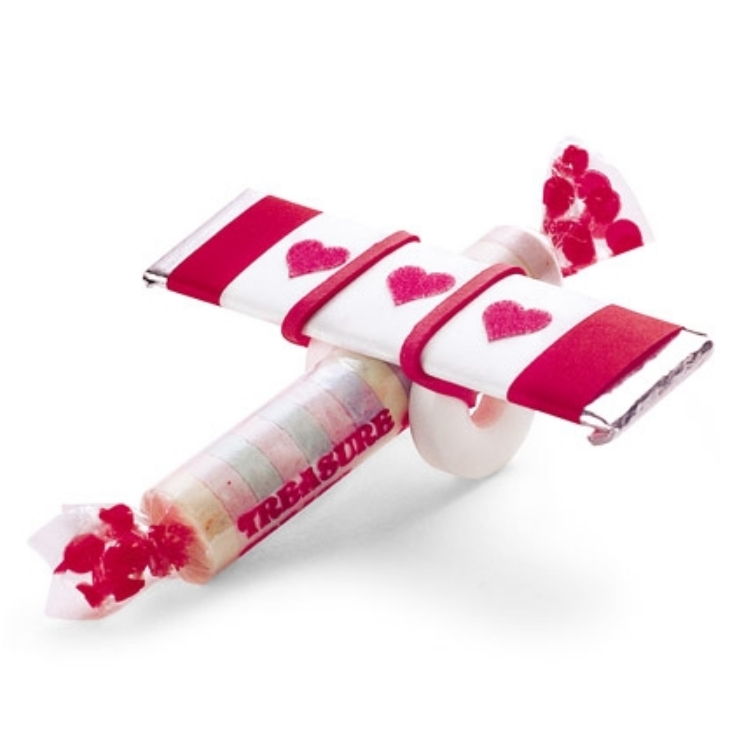 Send your invitation on wings of sweetness, with this easy to make candy airplane. Made from candy and bubble gum, this cute craft makes a suitable gift for a friend or someone more than that.
via spoonful.com 
Valentine Gum Wrappers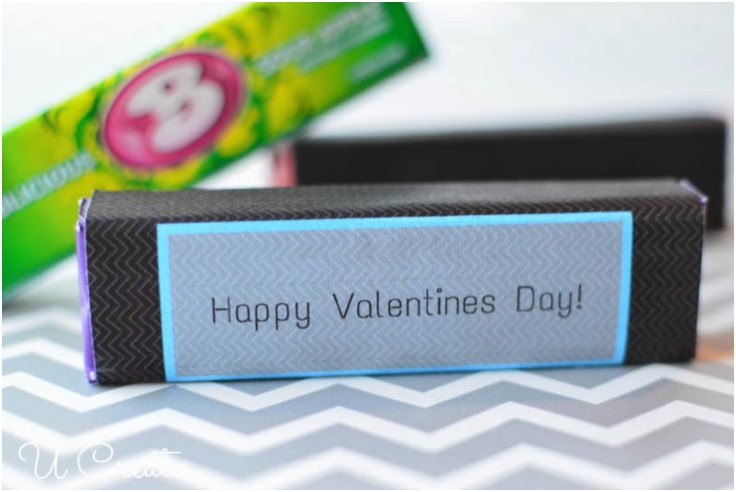 Valentines are not just for those we love romantically, but also for our friend and family. This is a perfect Valentine sweet that you can give to your dear friend that is still on a diet.
Valentine Gumball Necklace
Every girl wants to receive candy and jewelry for Valentine. so here is a combination of both: a bubble gum necklace that will serve to satisfy that sweet-tooth cravings.
Gumball Express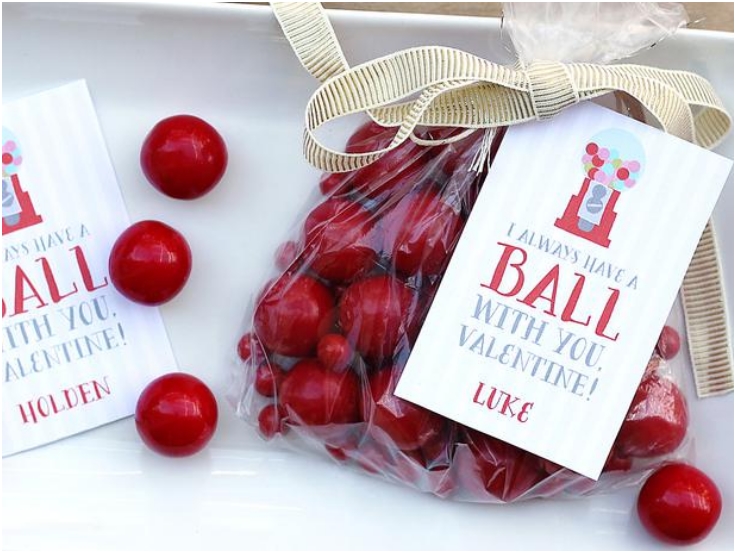 Put some lovely red gumballs in a plastic bag, put a catchy card on it an you have a perfect Valentine's for your child's classmates or fun treat for your coworkers. You decide.
via diynetwork.com 
Valentine Gumball Tubes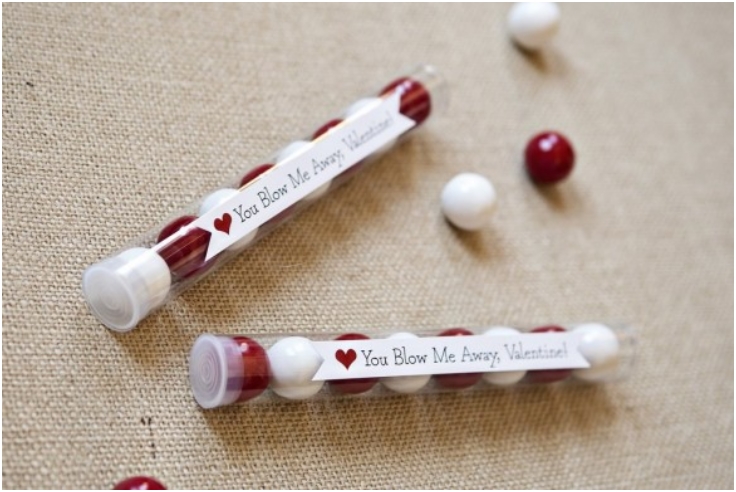 Simple, yet catchy and endearing. With just a tube of gumballs and a short message, this Valentine card is easy to make and suitable for all.
Gumball Flower Bouquets
Why give your Valentine a flower that will last for a couple of days when you can give this  lovely gumball flower that will last forever. Of course, if your Valentine doesn't chew it up first.
Bubblegum Valentines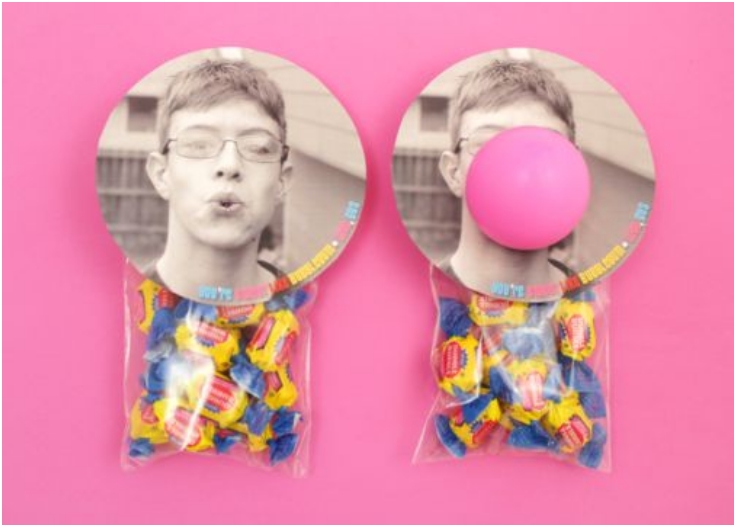 If you want your kid to receive a guaranteed yes from his or her Valentine, help make this cute and fun bubblegum Valentine invitation.
Mini Bubblegum Machine Valentines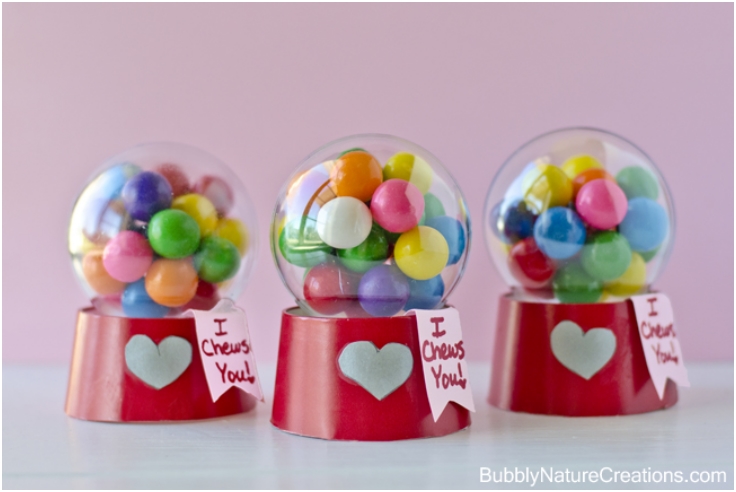 We all loved getting our candy from the candy machine so gifting our Valentine with an adorable little gumball machine of their own is a darling to celebrate Valentine's.
Heart Bubblegum Valentines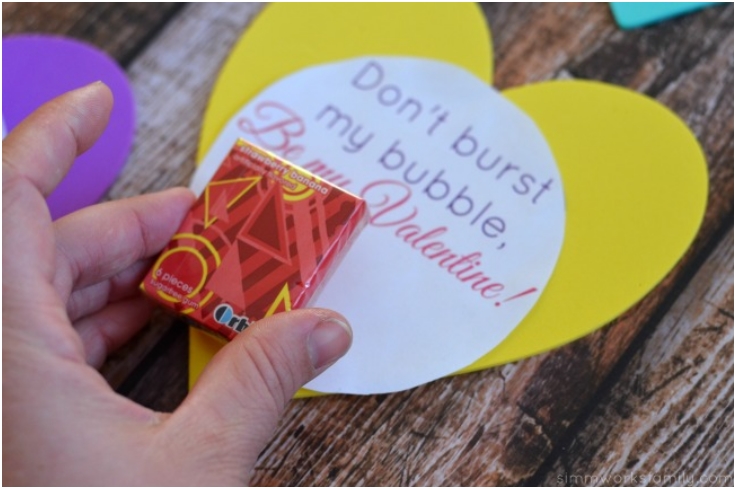 If your have a young child, this is a great Valentine's school project and a way for him or her to pass out sweet and candyless Valentines to the teacher and classmates.
You Blow My Heart Up Craft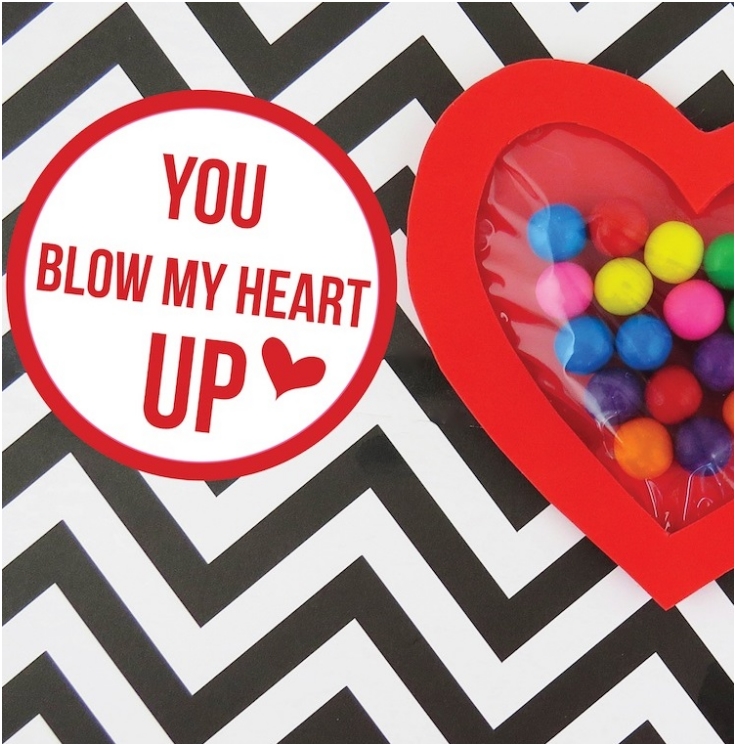 Make this lovely Valentines and the one you give it to will certainly be blown away.