Now that the weather is hot, and you've got all this wine sitting around, why not make some sangria with it? Nothing says summer time like a nice cold glass of wine punch while reading your favourite book in a hammock on the porch. Below are a few recipes to get you started.
The best part about sangria is that you can really add anything you like, or whatever you have on hand. If you like sweeter drinks, add extra sugar or use a sweeter wine as your base. If you aren't a sweets fan, you can completely eliminate the sugar. You don't even need to marinate the fruits in liquor, if you're looking for a healthier option. Be experimental.
We've put our own spins on the popular Spanish drink by dressing up our simple re and white sangrias with irresistible mix-ins. Each offers something deliciously different, so there is sangria recipe for everyone!
Classic White Sangria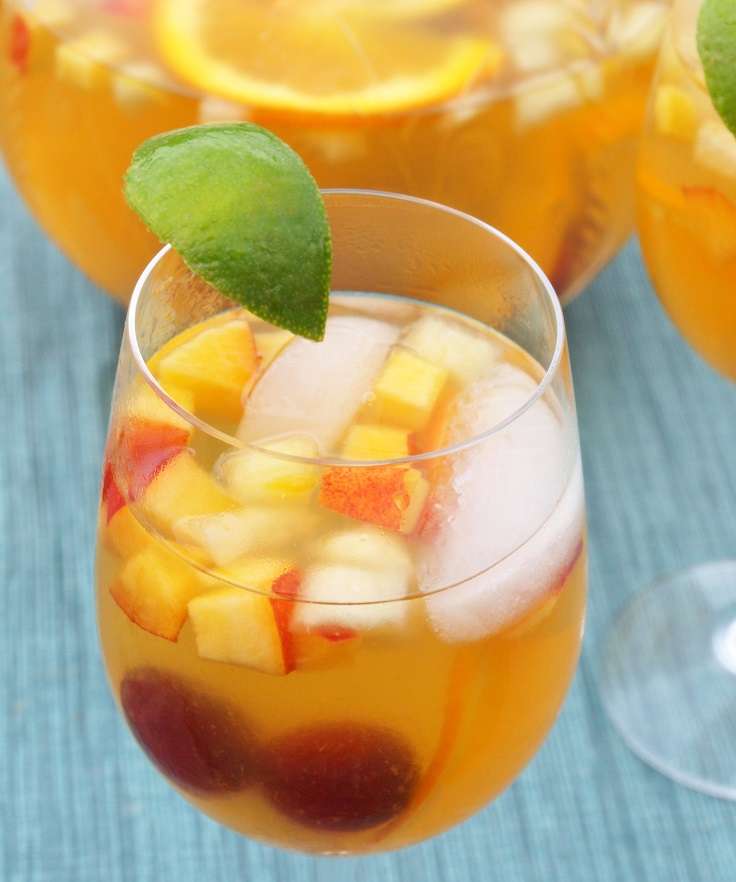 via badassery.wineawesomeness.com
Let sliced fruit marinate in a bit of sugar and some triple sec for at least 20 minutes. Add to white wine and choice of soda, stir, let sit for at least an hour in the fridge, then enjoy! If white wine is more your style, we've got the classic for you, too.
Strawberry-Peach Sangria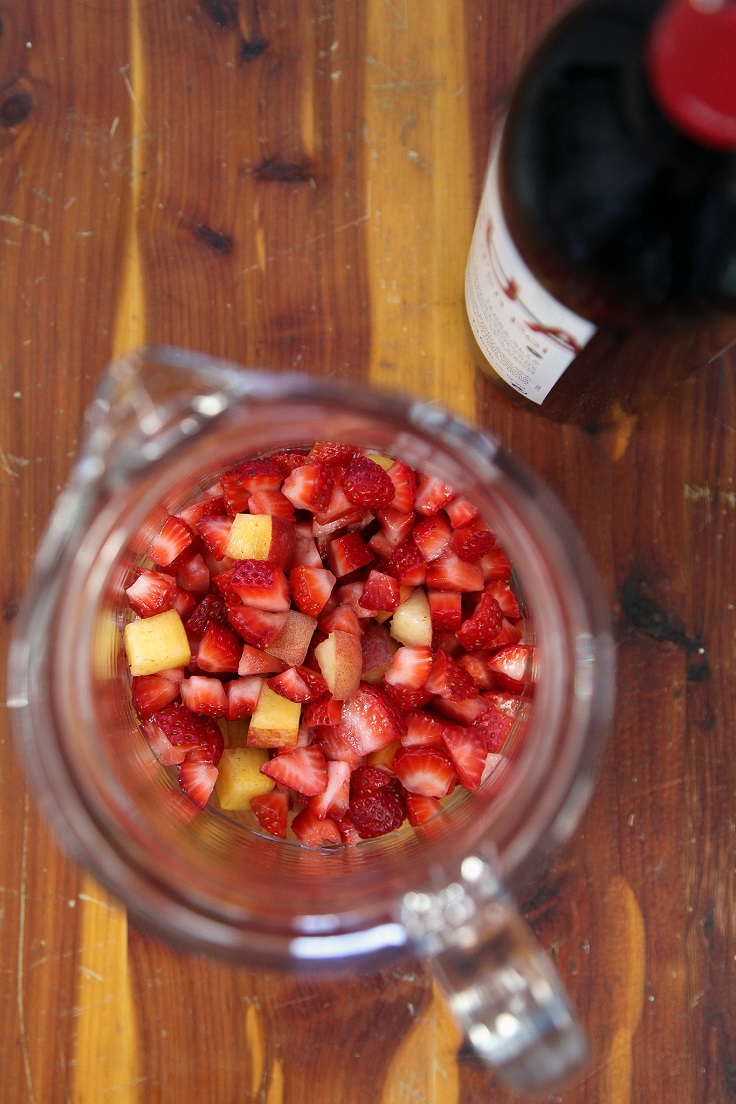 via yumsugar.com
The red-wine liqueur mixture is infused with peaches and strawberries, and it's topped with a little bit of sparkling water to provide a nice effervescence. The squeeze of lemon is essential: it adds acidity, which balances out this concoction.
Watermelon Sangria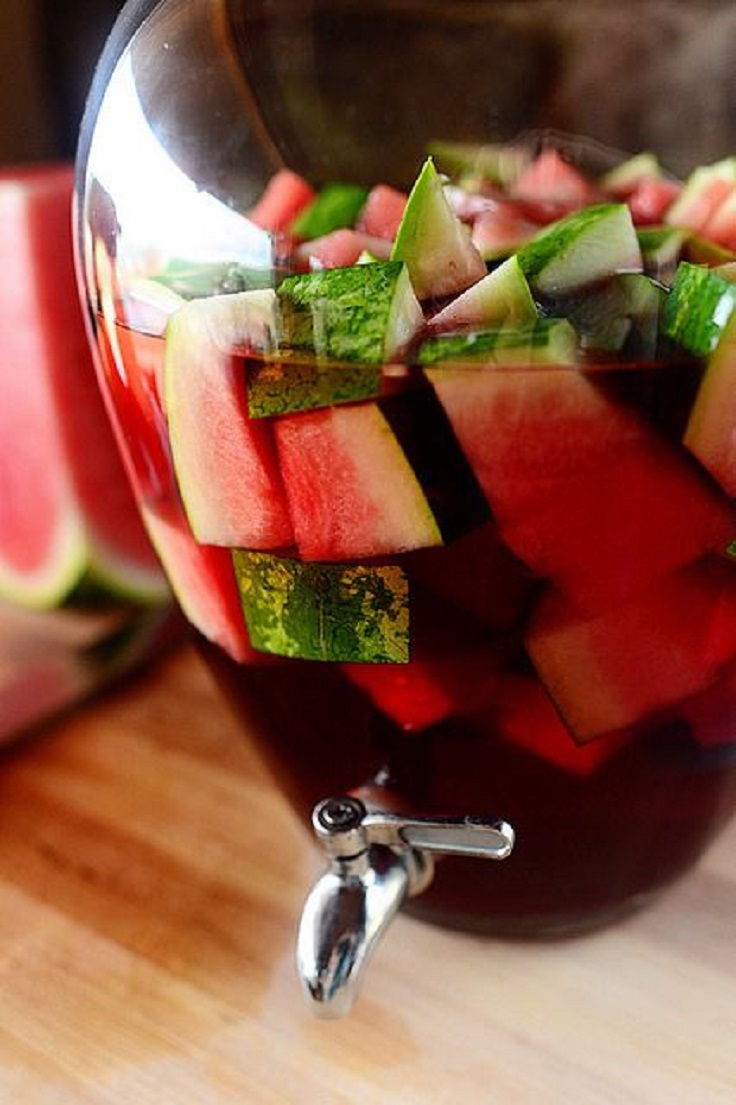 It's precious and pink, and is so delicious and refreshing, it should be illegal. It's almost too adorable to eat. We mean drink. We mean both! Most of all, it's super fun and it just screams summer. Seedless watermelons are the way to go with sangrias!
Pineapple Mint Julep Sangria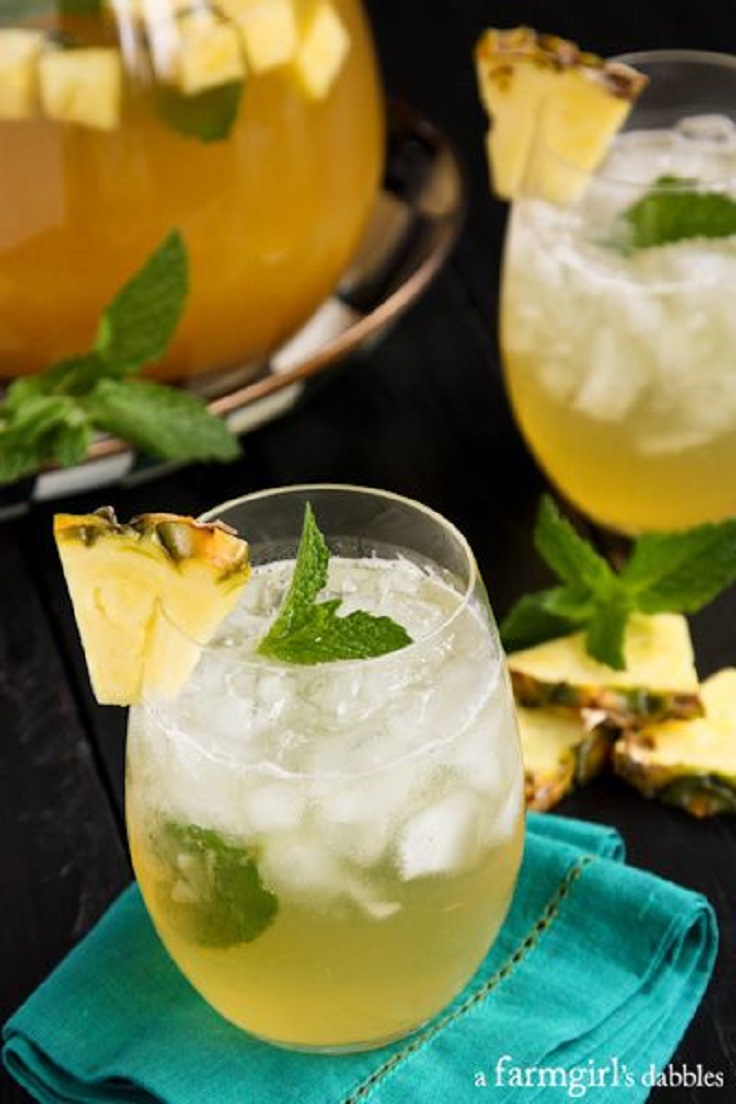 This sangria's other redeeming quality is its bourbon. And we do have to agree. We love the depth that bourbon adds to the glass. It's the perfect warm weather drink, lightly fruity and crisp, and just a bit boozy.
Cranberry & Rosemary White Sangria
via blogs.kqed.org
Sangria is a fairly simple recipe. It's pretty much chop, pour, stir, get drunk, and wake up next to someone you don't know. The real work is in the wine selection and choosing which fruit to use. We were craving a cranberry sangria.
Talenti Frozen Sangria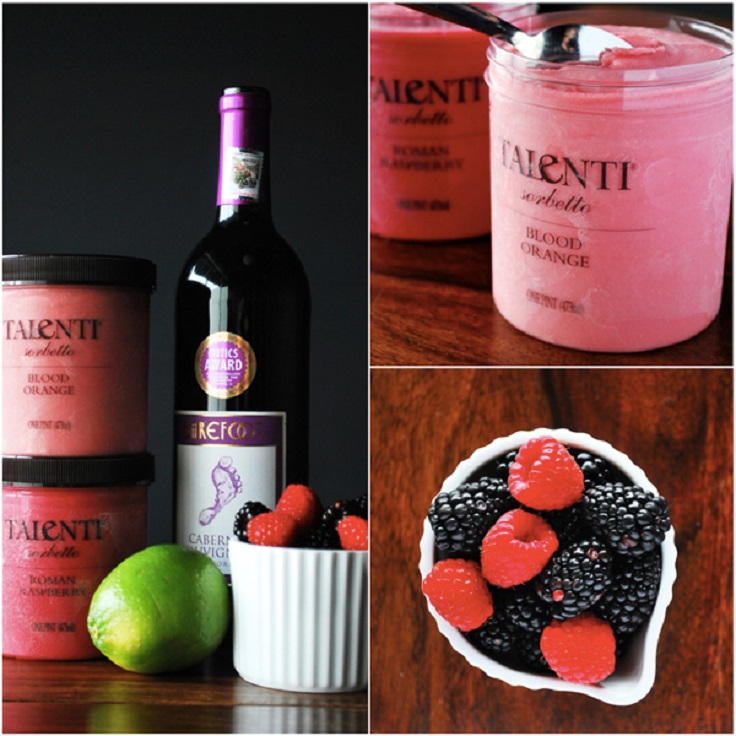 Add all ingredients to a blender and mix until smooth. Add more wine if too thick, or more sorbetto if too thin. Garnish with berries and serve immediately, or freeze for later use. The recipe couldn't be any easier. The cocktail couldn't be any more sippable. And the colour is candy for your eyes. Whether spring breaking, pool laying, or girls night out, a blender full of this Talenti Frozen Sangria will be a sure hit!
Sparkling Cherry Sangria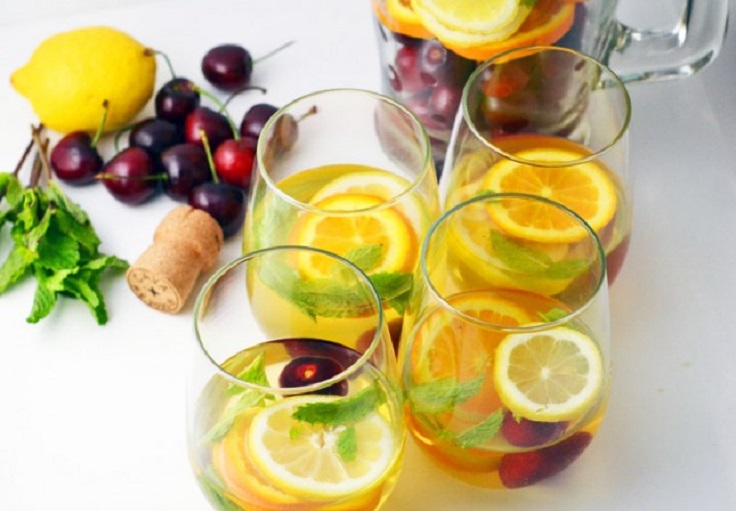 via brit.co
We couldn't think of anything better than to sip some icy cold sparkling sangria why enjoy the view from a perfect patio. This remix on sangria uses champagne and a ton of fresh fruit to channel that perfect summer beverage to cool off with!
Sparkling and Spiced Citrus Sangria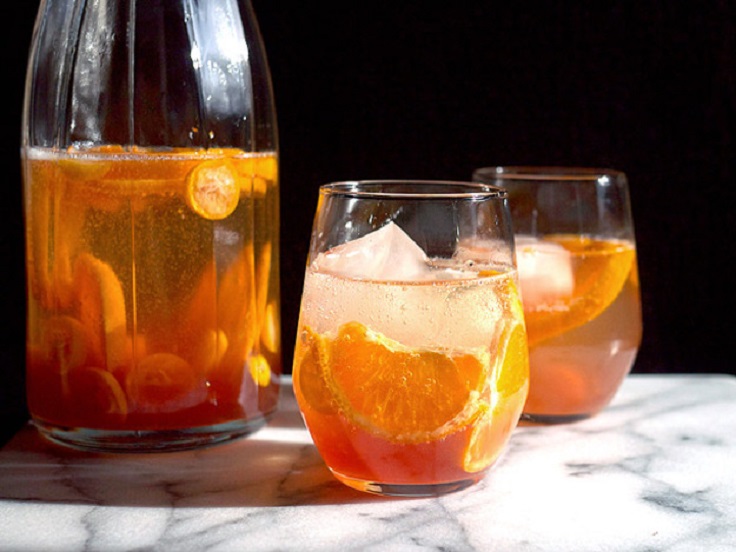 via seriouseats.com
Tangerines and kumquats are highlighted in this wintry sangria, balanced by tart cranberries and the earthy, sharp flavours of ginger and black pepper. Pavan, a French liqueur made with muscat grapes and orange blossoms, adds a gently floral sweetness.
Summer Melon Sangria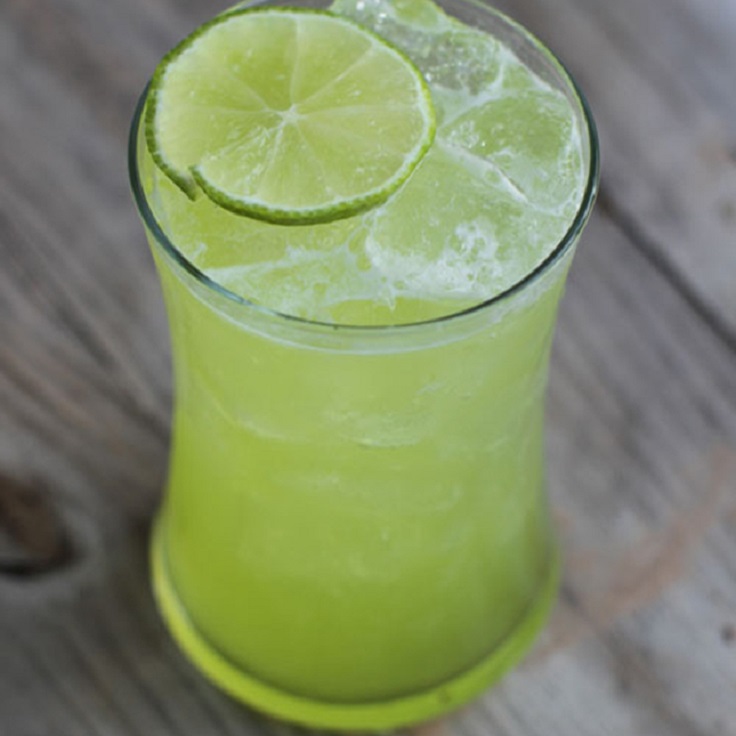 via redbookmag.com
Melons are at their peak in the summer months. Take advantage of this by using some fresh green and yellow melons in this sangria. Combine all the ingredients in a large pitcher. Refrigerate until ready to serve. Pour into iced glasses.
White Wine Peach Mango Sangria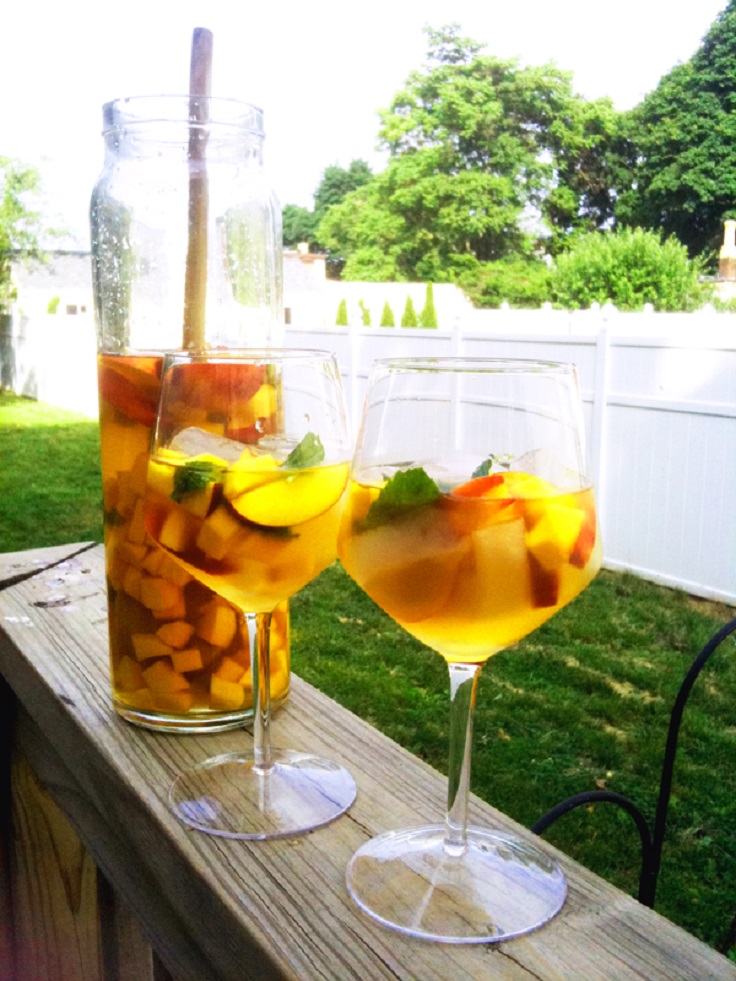 via chicandbubbly.blogspot.com
Cook the sugar and water in a saucepan until the sugar dissolves. Then transfer it to a pitcher and refrigerate until cold. Add the Grand Marnier, Viognier, mango, peaches and mint and serve over ice. Cheers!