Foods are no longer judged only in terms of taste and immediate nutritional needs, but also in terms of their ability to improve the health and well-being of consumers. There is now increasing scientific evidence to support the hypothesis that some foods and food components have beneficial physiological and psychological effects over and above the provision of the basic nutrients. The research focus has shifted more to the identification of biologically active components in foods that have the potential to optimize physical and mental well-being and which may also reduce the risk of disease. The concept of functional foods was born in Japan in 1980s. Functional food is considered as those foods which are intended to be consumed as part of the normal diet and that contain biologically active components which offer the potential of enhanced health or reduced risk of disease. Functional foods offer great potential to improve health and/or help prevent certain diseases when taken as part of a balanced diet and healthy lifestyle. Here is a list of top 10 functional food components with superpower to optimize your health and well-being. Keep up with us since we will continue writing about health benefits, functional foods available to you, and food composition and comparison of these functional components.
1. Probiotics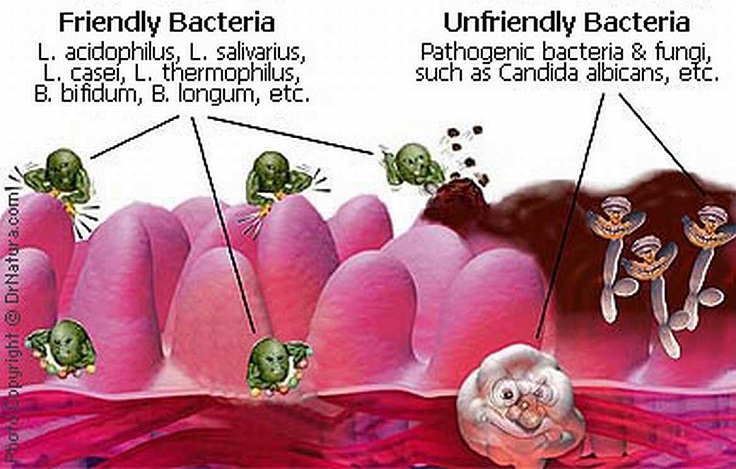 Probiotics are live microorganism usually called "good" bacteria. Probiotics are naturally found in your body. They can lower the amount of "bad" bacteria in your system that can cause infections or other problems. Probiotics boost the intestinal perform and are successful in dealing with a number of illnesses. Probiotics reduce lactose intolerance, they can treat irritable bowel syndrome, inflammatory bowel disease (IBD), allergic reactions, autoimmune disorders (for example, ulcerative colitis, Crohn's disease, and rheumatoid arthritis), and infections (for example, infectious diarrhea, Helicobacter pylori, skin infections, and vaginal infections). Typical consumption of probiotics aids avoid chilly and flu.
2. Prebiotics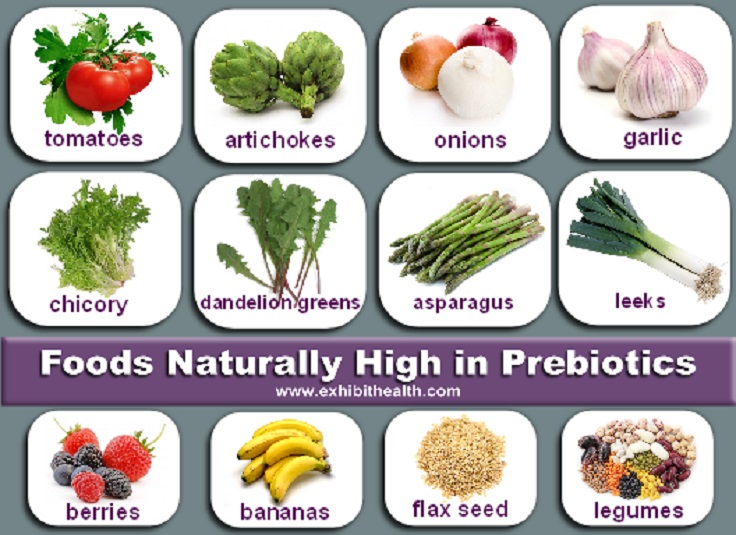 Prebiotics have been characterized as a group of carbohydrates that resist digestion and absorption in gastrointestinal tract. Prebiotics are healthy carbohydrates which is in fact food for good bacteria – probiotics. The prebiotics consumption may enhance immune function, improve colonic integrity, decrease both incidence and duration of intestinal infections, down-regulate allergenic response and improve digestion and elimination. There is scientific evidence that prebiotics can also improve uptake of calcium, iron, and zinc, and significantly decrease colon cancer, the level of triglycerides and cholesterol. Many vegetable, root and tuber crops as well as some fruit crops are the best-known sources of prebiotics, while the prebiotic-rich grain crops include barley, chickpea, lentil, lupin, and wheat. Take a lot of prebiotics, allowing your probiotics to thrive so you can avoid illness and enjoy good health.
3. Carotenoids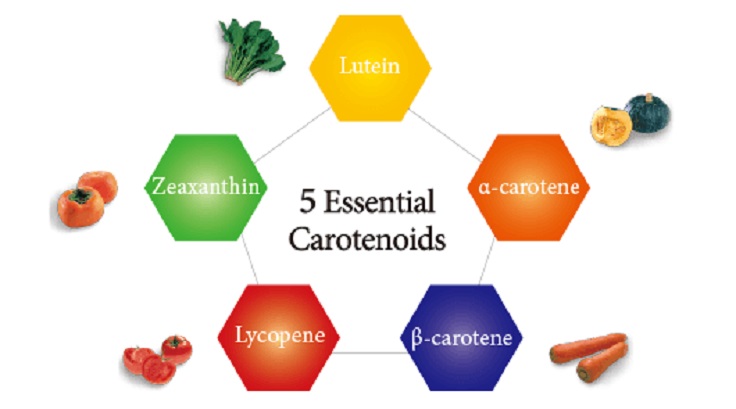 via npusainc.com
Carotenoids are pigments that are abundant in plants, flowers, and animals. They come in a variety of bright colours such as yellow, red, purple, and orange, and are necessary for photosynthesis in plants. Several hundred kinds of carotenoids have been found in plants, among which, about 50 types are present in edible fruits and vegetables. These phytonutrients boost immunity and promote a healthy heart. Most studied carotenoids, include lycopene, beta-carotene, lutein and zeaxanthin, promotes eye health and reduce the risk of cancer since they possess antioxidant properties. Beta-Carotene is a pre-cursor to vitamin A, which maintains a strong immune system, strong hair and smooth skin. Lutein and zeaxanthin reduce the risk of age-related macular degeneration of the eyes, which may cause loss of vision. Egg yolk is an excellent source of lutein and zeaxanthin.
4. Phenolic Acids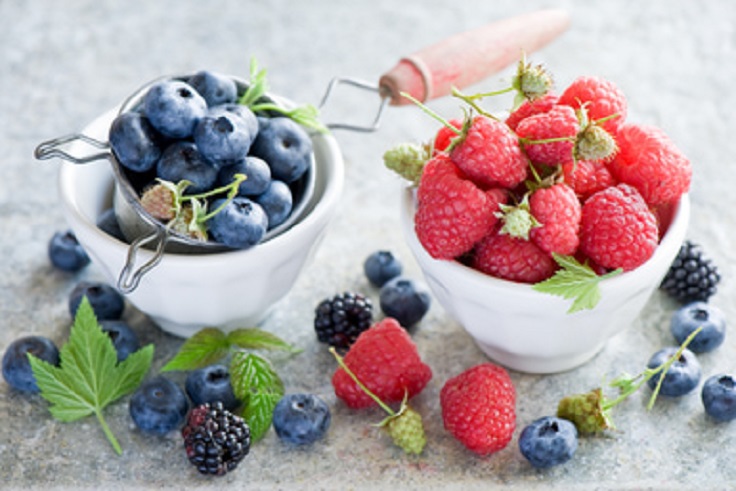 Do you love your morning coffee? Good news – coffee is a powerful source of antioxidants. Pair it with apples and peanut butter for an antioxidant-packed breakfast. A phenolic acid is a type of phytochemical called a polyphenol, such as caffeic acid and ferulic acid. Phenolic acids are found in a variety of plant-based foods; the seeds and skins of fruits (apples, pears, citrus fruits, some vegetables) and the leaves of vegetables contain the highest concentrations. Phenolic acids are easily absorbed through the walls of your intestinal tract, and they may be beneficial to your health because they work as antioxidants that prevent cellular damage due to free-radical oxidation reactions. They may also bolsters cellular antioxidant defenses; supports maintenance of eye and heart health.
5. Flavonoids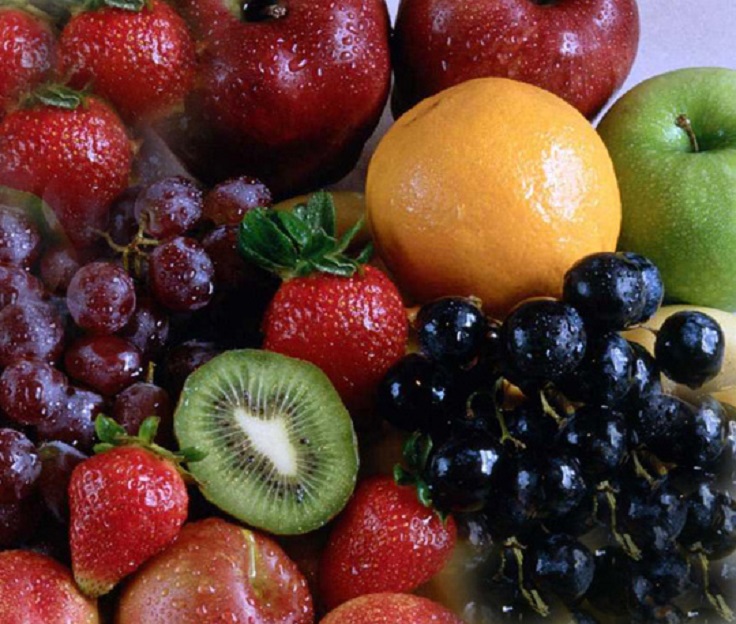 via nutritionresearchcenter.org
Flavonoid compounds are found in colorful fruits and vegetables with red, blue purple pigment and herbs. Over 6,000 different types of flavonoids have been identified in various plant sources. The most powerful role of flavonoids is their antioxidant capabilities. Their advantages range from anti-cancer properties to anti-inflammatory properties and anti-allergic properties. Typically flavonoids aid in reduction of blood levels of cholesterol and triglycerides. Flavonoid-rich foods are said to aid in skin disorders, gout and fibromyalgia and varicose veins. It is known to bring relief to allergies, asthma and sinusitis.
6. Tannins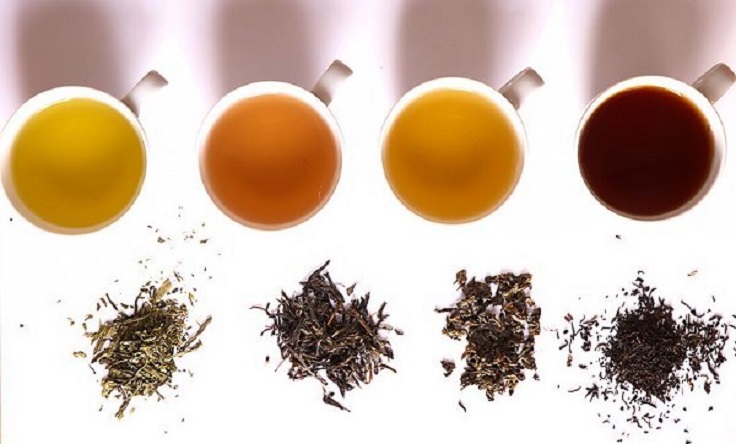 via blogs.scientificamericans.com
Tannins are naturally occurring plant polyphenols. They can have a large influence on the nutritive value of many foods eaten by humans and feedstuff eaten by animals. Tannins are common in fruits (grapes, persimmon, blueberry, etc.), in tea, in chocolate, in fruit dish, legume forages, in legume trees, in grasses (sorghum, corn, etc.). The anticarcinogenic and antimutagenic potentials of tannins may be related to their antioxidative property, which is important in protecting cellular oxidative damage, including lipid peroxidation. Tannins have also been reported to exert other physiological effects, such as to accelerate blood clotting, reduce blood pressure, decrease the serum lipid level, produce liver necrosis, and modulate immunoresponses.
7. Fatty Acids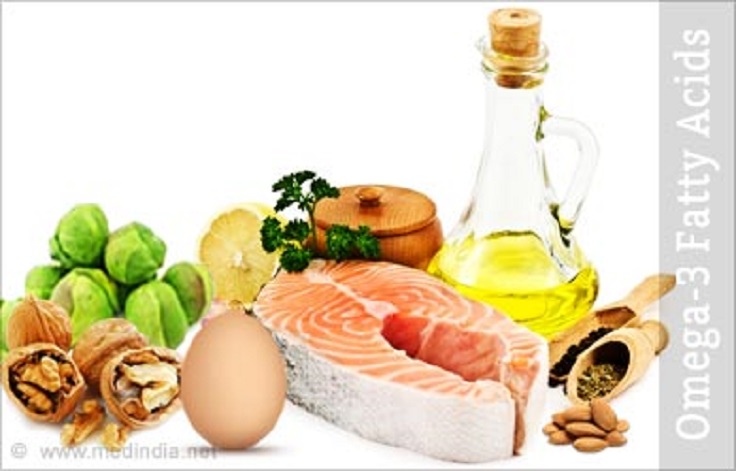 via medindia.net
Fatty acids are of two types – saturated fatty acids and unsaturated fatty acids. It is commonly known that saturated fatty acids are basically contained in animal oil such as beef, pork, and butter, except for fish oil; and unsaturated fatty acids are found in vegetable oils, except for coconut oil and palm oil. Omega-3 fatty acids are important for various body functions such as muscle activity, blood clotting, digestion, fertility, brain development and brain function.
8. Polyols

via polyol.org
Polyols are sugar free, low digestible carbohydrate sweeteners. Polyols are known as sugar replacers, a more consumer friendly name that better describes how and why they are used. Polyols taste like sugar, yet provide fewer calories than sugar. Here is list of used polyols: erythritol, isomalt, lactitol, maltitol, mannitol, sorbitol, and xylitol. Polyols are used to prepare a wide range of products such as: chewing gum, candy, ice cream, frozen dessert,s baked goods, chocolate, fruit spreads, toothpaste, mouthwash, breath mints, cough syrup, cough drops etc.
9. Dietary Fibers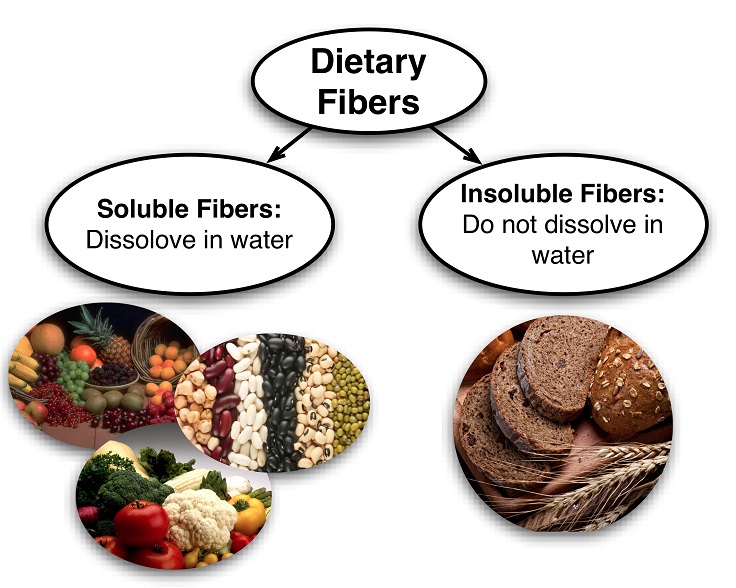 via scientifit.com
Dietary fibers are found naturally in the plants that we eat. They are parts of plant that do not break down in our stomachs, and instead pass through our system undigested. All dietary fibers are either soluble or insoluble. Both types of fiber are equally important for health, digestion, and preventing conditions. Soluble fibers attract water and form a gel, which slows down digestion. Soluble fiber delays the emptying of your stomach and makes you feel full, which helps control weight. Slower stomach emptying may also affect blood sugar levels and have a beneficial effect on insulin sensitivity, which may help control diabetes. Soluble fibers can also help lower LDL ("bad") blood cholesterol by interfering with the absorption of dietary cholesterol. Insoluble fibers are considered gut-healthy fiber because they have a laxative effect and add bulk to the diet, helping prevent constipation.
10. Glucosinolates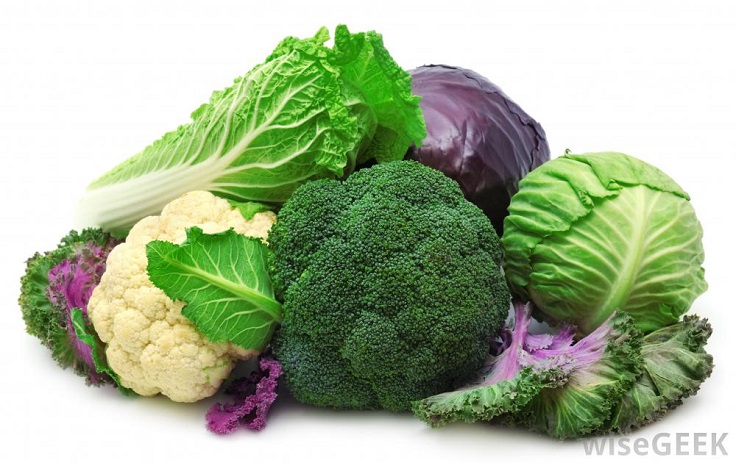 via wisegeek.com
Glucosinolates are nutrients, or organic sulfur compounds, that are often found in several plants in the Brassica genus. The organic compounds found in glucosinolates reportedly detoxify the human body of potential carcinogens. Most humans are able to consume the compound by eating cruciferous vegetables in their normal diet, such as cauliflower, cabbage, garden cress, bok choy, broccoli, brussels sprouts and similar green leaf vegetables.