If you want to give your hair a space to breathe, without damaging it with blow dryers and flat irons, maybe you should consider wearing some protective hairstyle. This styles have been successfully used years ago to prevent the damaging to the hair. Some of them you can wear daily, and remove them for the night, and the others may last a few weeks, or even up to 3/4 months, it depends how long you want to wear them. If done properly, none of them can damage or break the hair.
The thing you need to know is that before doing any of the protective hairstyles you need to properly treat your hair, to moisturize it well and put some natural oils to feed the ends, so while the hairs is being secured save into the hairstyle, it gets the care it deserves. Some of them are super easy to make by yourself, and for the others you can find a tutorials on google or youtube, or if you feel more comfortable in the hair salons,  you can go there and get them done.
Ether way, let us now if you decide to make some of them!
Tick Box Braids
The tick box braids are beautiful way to preserve your hair while it is been recovering from the damages. We suggest to use marley hair, and make this hairstyle with that, by putting it above your natural hair. That way your hair won't be able to suffer from the external influences.
Micro Braids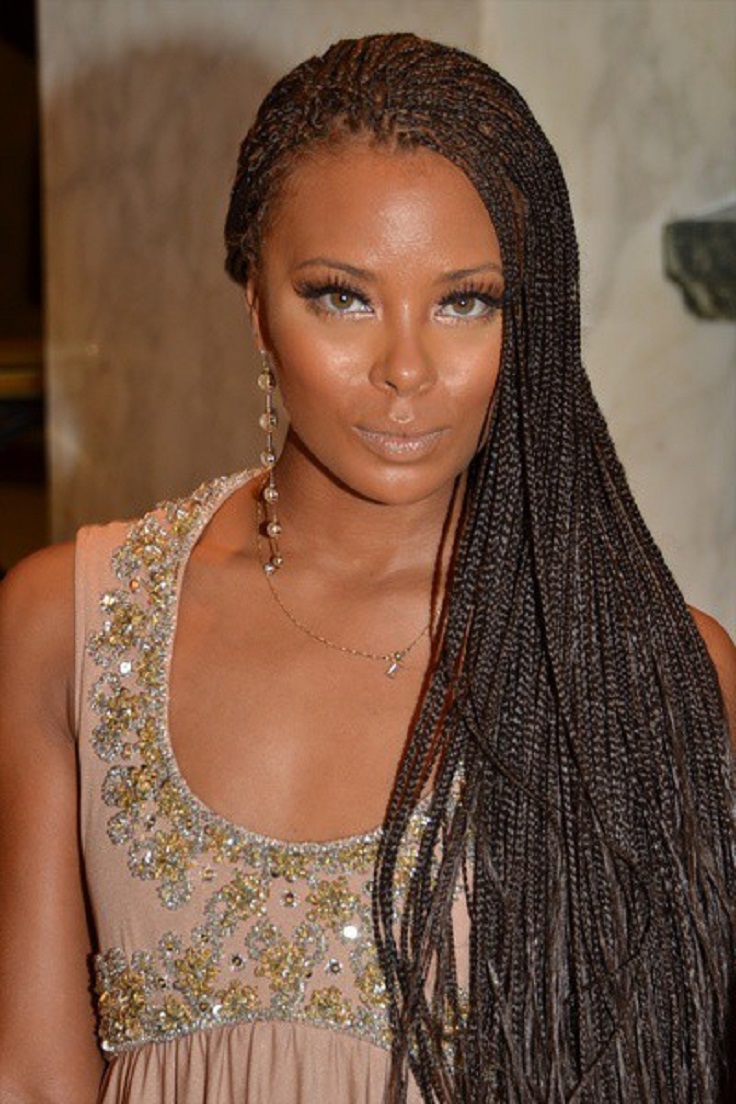 via curls.biz
We absolutely love the way this micro braids look like. For almost every hairstyle you can use hair extensions in order to preserve your natural hair, so if you want to get a little longer and fuller micro braids, don't hesitate to use that.
Sleek Bun
via thirstyroots.com
For this bun you don't need extensions, you only need one sock and gel to smooth the hair. It is easy daily protective hairstyle, that you can remove when ever you want, and don't really need to put too much effort on.
Small Braids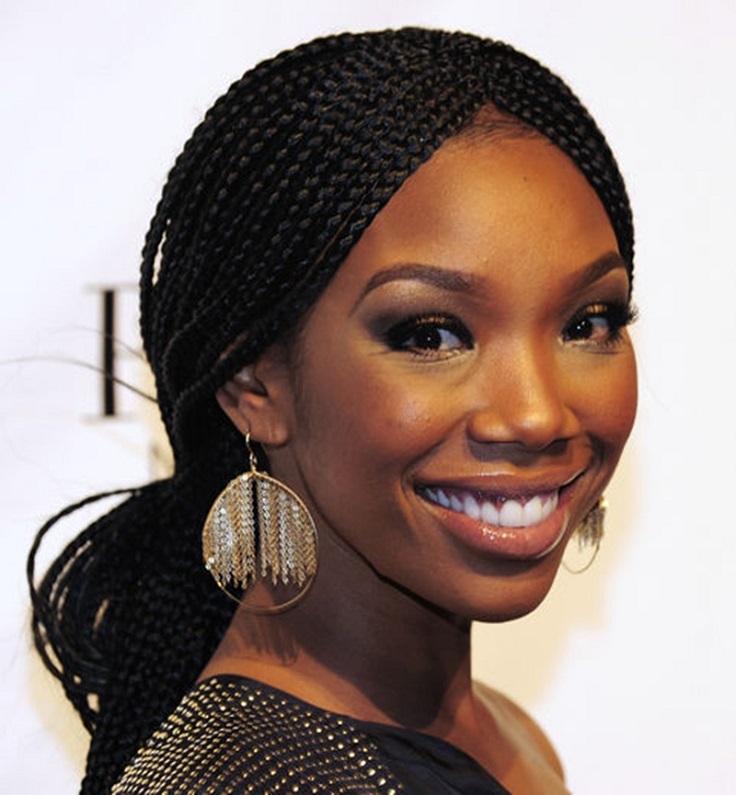 via ekyramagazine.wordpress.com
The small braids are a little bigger that the micro braids, and besides that it is the same hairstyle and goes the same process, just you will need a little less time to make them.
Temporary Locks With Marley Hair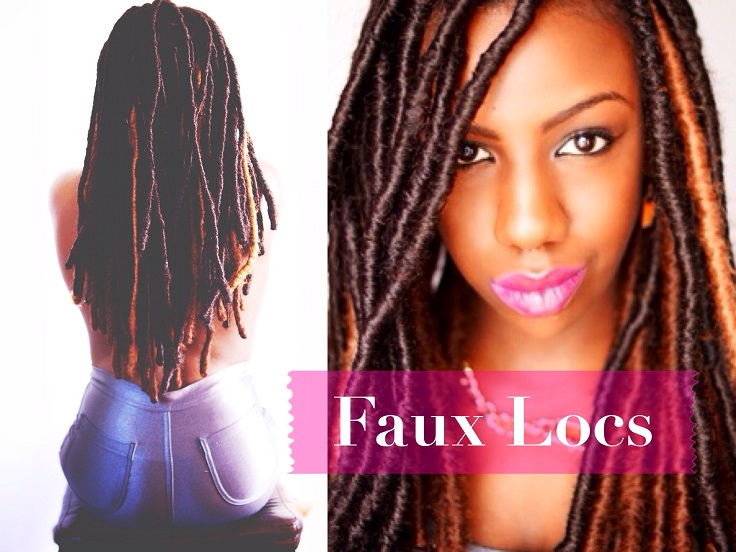 If you want to try the dread locks look, you don't have to permanently damage your hair, because there is alternative way to do them, with help of marley hair. Look at this girl's tutorial and give this hairstyle a try.
Senegalese Twist
This amazing twist can be done to long or shorter hair, and they will look equally good. You can make them bigger or smaller, adjust them to your taste.
Jumbo Box Braids
Super simple jumbo box braids, that will save your hair and still make you look fabulous. You can wear then in a bun, ponytail or hanging loose. You choose, there are infinite ways to adjust them.
African American Braids
This typical african-american style now is popular world wide and is worn by males and females. The picture presents an amazing way how they can look classy and glamorous when are combined with proper outfit and makeup.
Temporary Yarn Dreads
via sinuousmag.com
Another way to make faux temporary dread locks is by using yarn. This is the cheaper way, but it looks good just the same as the other one. You can make it by yourself in your home, or go to some professionals.
Flat Twist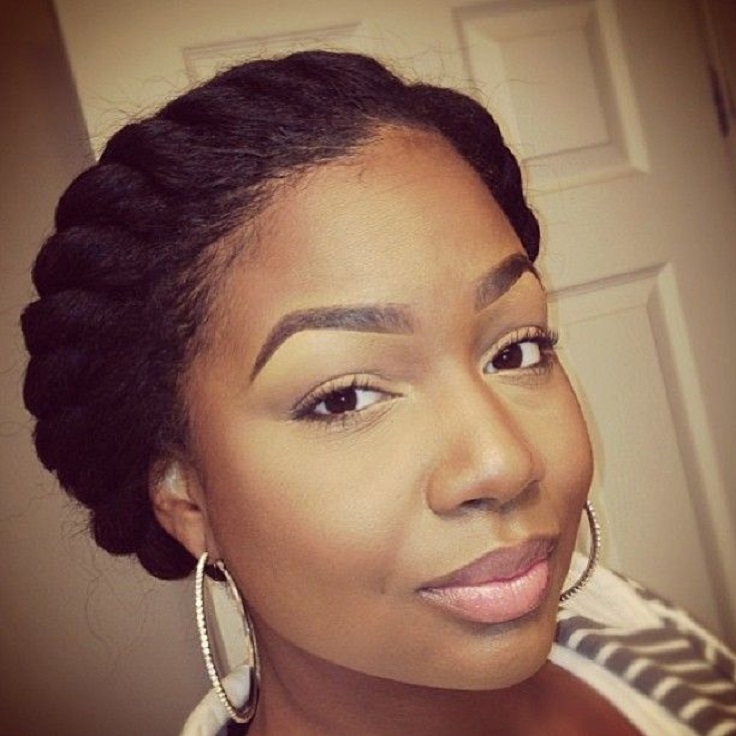 This flat twist will give you the look of a greek goddess and at the same time will keep your hair safe, far away from new damages. It is a great up-do and you will be very stylish while wearing it.