We all know that gluten-free diet is very popular nowadays. The number of people who practice this way of nutrition is quite increased.
Gluten is present in cereal grains, especially wheat and  it is a general name for the proteins found in them. It helps foods maintain their shape, acting like a glue that holds food together.  Some people are gluten-intolerant and it may cause harmful effects. It doesn't mean that gluten is bad for all of us but gluten-free diet is good for those who are really concerned about the food they consume. Sport addicts are the most interested about this kind of diet. If you too are willing to improve your nutrition and take care of your health more, or you just want to try sometnig new, than look at these recipes and you may find your new favorite breakfast.
Peanut Butter Cookies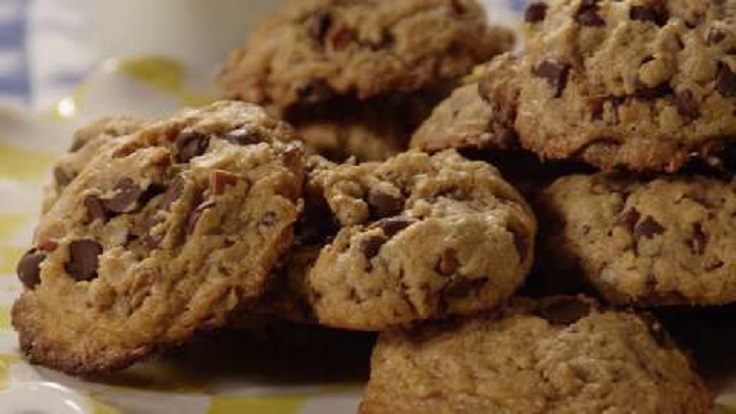 via allrecipes.com
We all want cookies! What is better than cookies, delicious and gluten-free in the same time?! If you aren't a big breakfast fan and the first thing in the morning you consume is coffee, that these cookies are perfect for you.
Sour Creme Blueberry Pancakes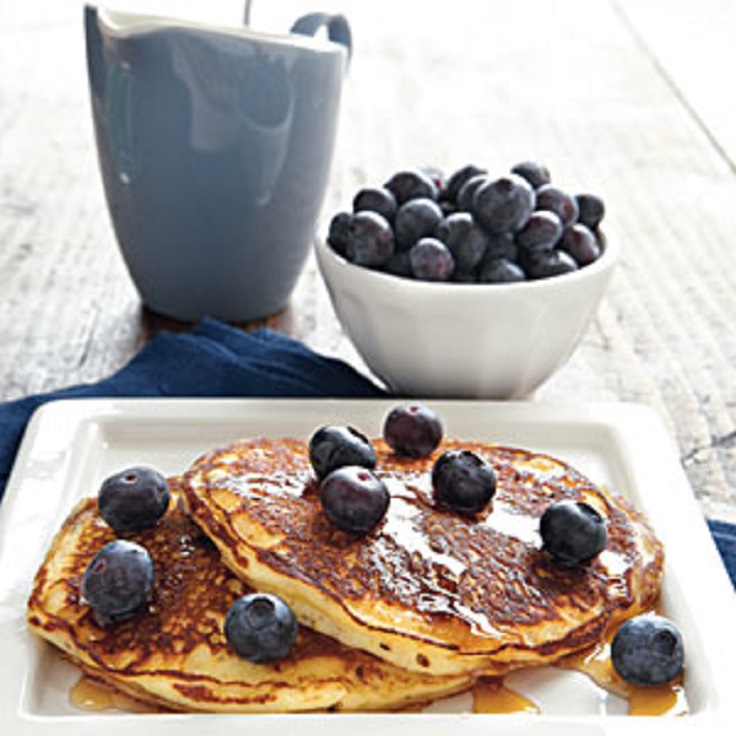 via myrecipes.com
Blueberries are great choice for morning meal. Combined with pancakes will provide a great start of the day and stop you feeling hungry until lunch.
Pumpkin Pie Chia Pudding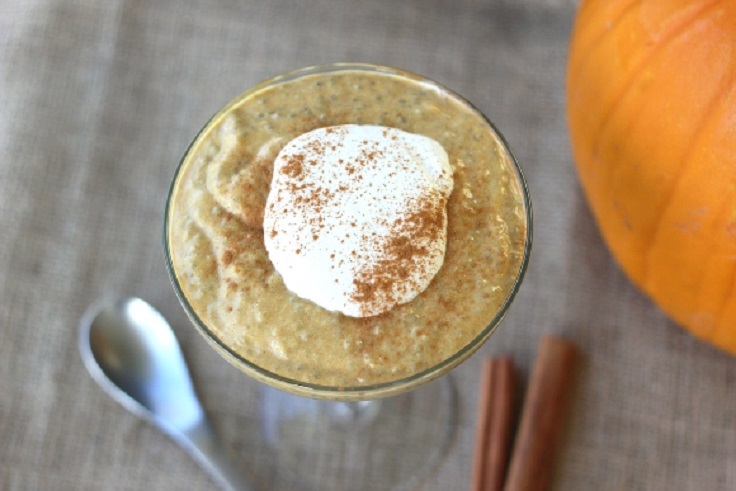 Chia seeds are rich in omega-3 fatty acids, antioxidants and minerals. They also an excellent source of fiber. So what do you need more in your first meal in the morning?
Banana Pecan Waffles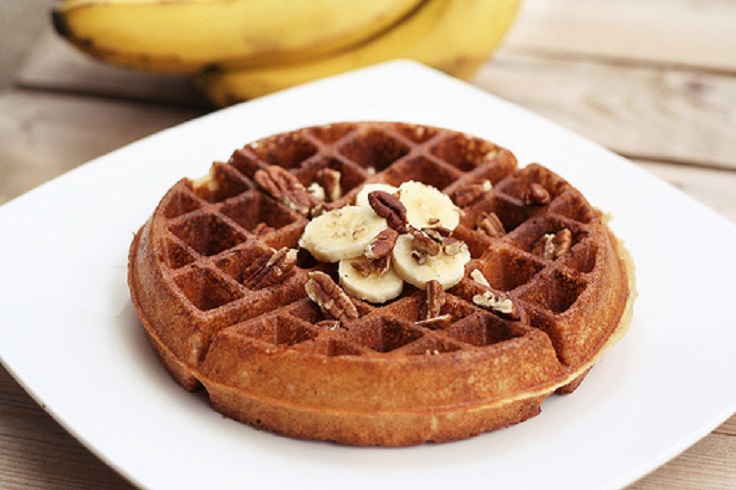 Waffles are a common choice for breakfast. This combination of bananas and pecans is full hit. Bananas give you energy for the day and pecans contain healthy fats needed for the body.
Lemon Popy Seed Muffins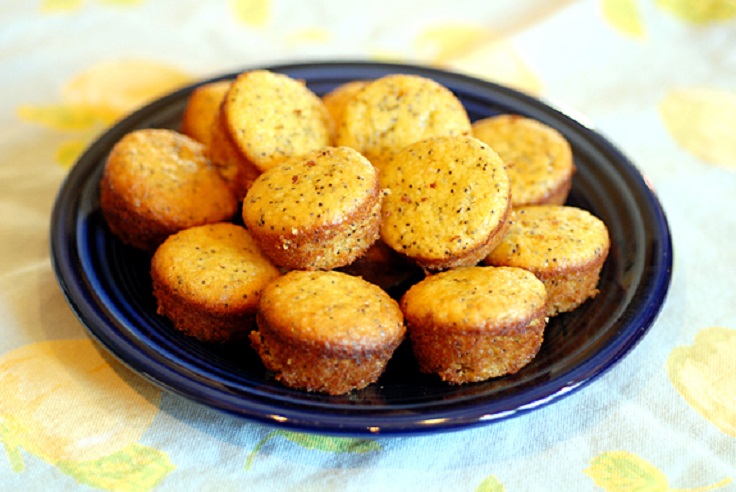 via elanaspantry.com
Perfect shape and appearance. The kids will love them for sure. There is nothing better than a food witch looks great and is delicious too.
Croissants
If you are a croissant lover but you also want a healthier diet, than look at this recipe. It is a better option than a standard croissant and may become your favorite one and you won't be needing another breakfast than a gluten-free croissant.
Apple Butter Donuts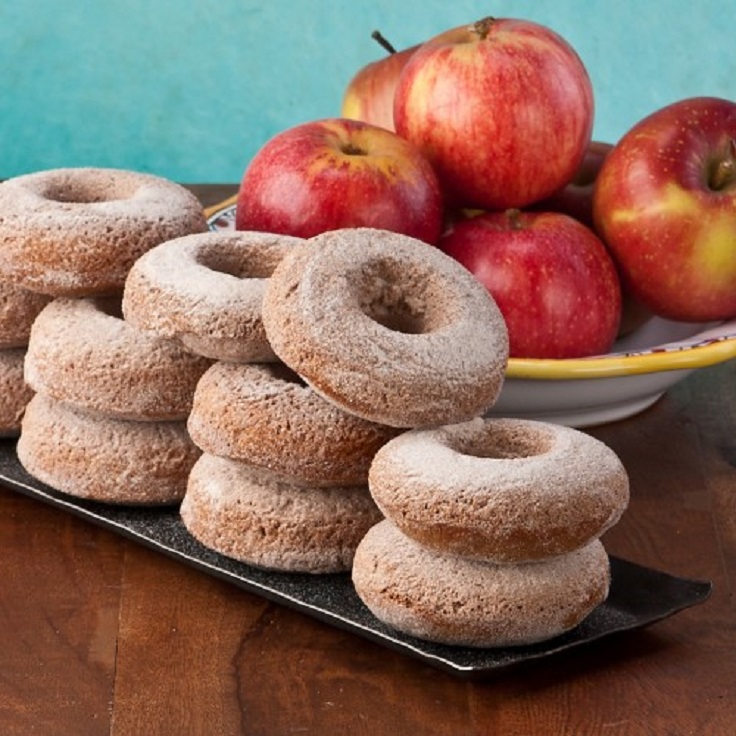 If you are in a morning rush, than you just can take the donuts with you. They don't need a special treatment and are very practical. You can eat them in the morning, also later in the day if you are hungry and there is nothing else around.
 Orange Polentina
via eatingwell.com
Polentina can be prepared in various ways. You won't need a lot of time in the morning for cooking because this meal isn't wasting your time and you will prepare it very quickly.
Fruit Swirl Coffee Cake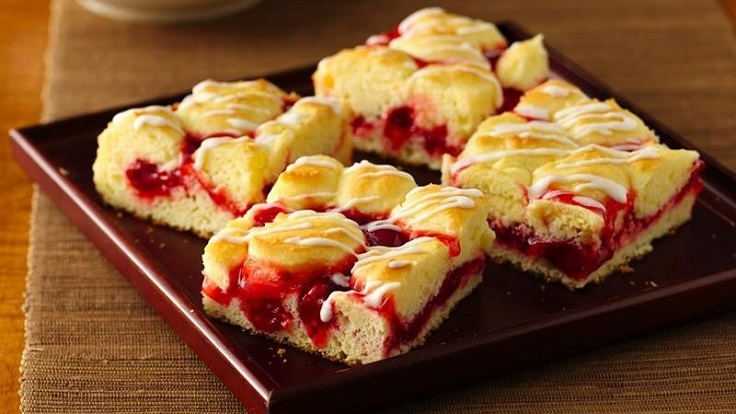 via bettycrocker.com
A cake in the morning is excellent for a perfect start of the day. If you are the one that want a sweet start than this recipe is just for you.
Feta Scrambled Eggs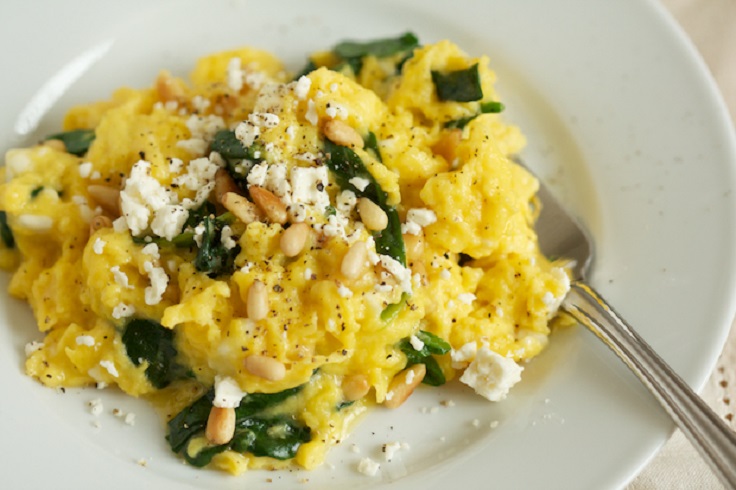 via gi365.info
A combination of eggs, spinach, feta and pine nuts will keep you full until the next meal. Proteins, vitamins and healthy fats, all in one place.