Did you know that you can do miracles without white flour and sugar? Well, there is no reason to use them when there are so many incredible gluten free recipes that will make your life so much better. Even if you have allergy on gluten or you just want to be on a gluten free diet, eating food with no flour is definitely a healthier way of life. There are desserts so insanely easy and shockingly tasty! They will absolutely impress you with their sweetness and will satisfy you with their healthiness. There is something for everyone, cookies, cakes, ice creams and many more, whatever you prefer. Here is our collection of top 10 fascinating gluten free dessert recipes. Happy gluten free cooking!
Apple Tart
If you are tired of cooking with so many ingredients, this delicious Apple tart will save your time. And don't be worried about what your friends will say, they will love you for this!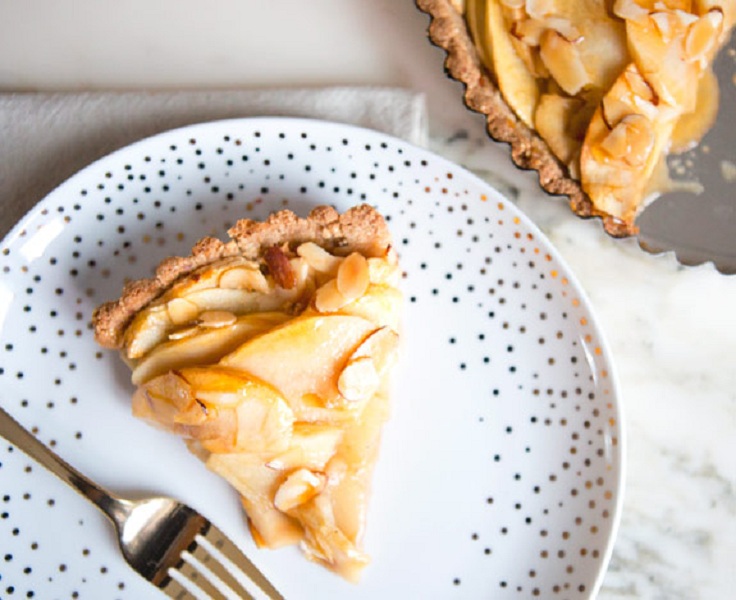 Orange and Almond Cake
You will fall in love with this one. Almonds and oranges together? Such an tasteful couple. Perfectly goes with your afternoon tea or coffee.
Black Forest Pavlova
You should definitely put this one on your must-make list. It is so fascinating and delicious and looks absolutely mouthwatering, don't you think?
via tanyazouev.com
Linzer Cookies
It doesn't mean that if you are vegan or gluten free you can't have amazingly baked goods on your menu. No one will recognize the difference between this recipe and the classic one. Problem solved!
Macaroons
Macaroons. They absolutely won the hearts around the world. We are so addicted to them. Don't be depressed, here is a recipe for you too. A pure perfection!
Chocolate Whiskey Cream Pie
If you are a fun of pies, this is an excellent recipe for you. It is so glamorous and perfect for any dessert occasion. Simply, all your senses will be pleased.
Brownie Pizza
Pizza? Gluten free with chocolate? Who would have thought that this can be made. Well, it's here and it's pretty and delicious. Have fun tonight!
Beet Sorbet
Beets are good for your heart and this Sorbet recipe is a great option for this summer. Especially if you are a beet lover, you can't go wrong!
Coconut and Banana Bars
A special bar recipe exclusively for you. Perfect for your Sunday morning coffee. If you love chocolate combined with fruits, this is the right place for you.
Chocolate Zucchini Pudding Cake
If you love experiencing with sweet and salty ingredients, try this one. Sounds delightful, agree? We just started preparing it, can't wait to try it. Happy cooking people!