After four long years of waiting the most anticipated event for the most popular sport in the world is finally here, the 20th FIFA World Cup. Football fans can look forward to almost a month of pure excitement, witnessing the tournaments of all the teams qualified for this prestigious international competition. This year the host country of these games for the second time in history is Brazil, which is also a country with the greatest number of FIFA victories, five in total.
Now it is the most desirable place to visit the world, but unfortunately not everyone is lucky enough to go there and watch the games live or experience everything that Brazil has to offer. Although nothing can replace the rush of cheering for your favorite team from the bleachers together with thousands of other football fans, there are some perks of watching the game with your friend from the comfort of your living room, like privacy and all the snacks and drinks that you want.
Since you can't go to Brazil, bring Brazil to you in however you can. One excellent way to enhance the game watching experience is to indulge in some traditional Brazilian snacks and here we have the Top 10 recipes that go great with beer and are so delicious, that you'll make them every time your friends come over to watch the World Cup.
Pão de Queijo (Brazilian Cheese Bread)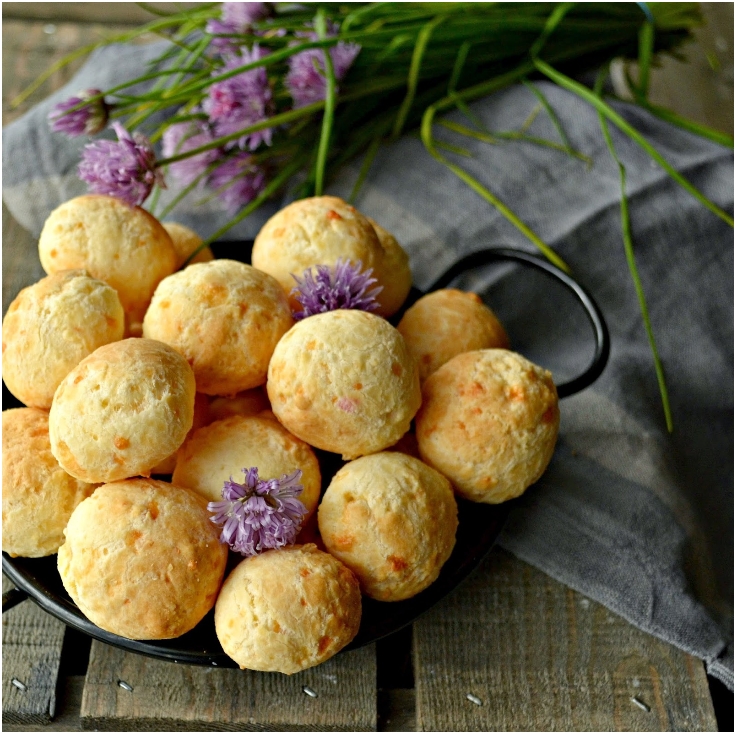 Nothing bring up a snacking appetite then the smell of a freshly baked bread. These mouthwatering bite size buns are a lovely combination of bread and cheese, giving them the taste of homemade read with a bit of cheese chewiness.
Mini Acarajés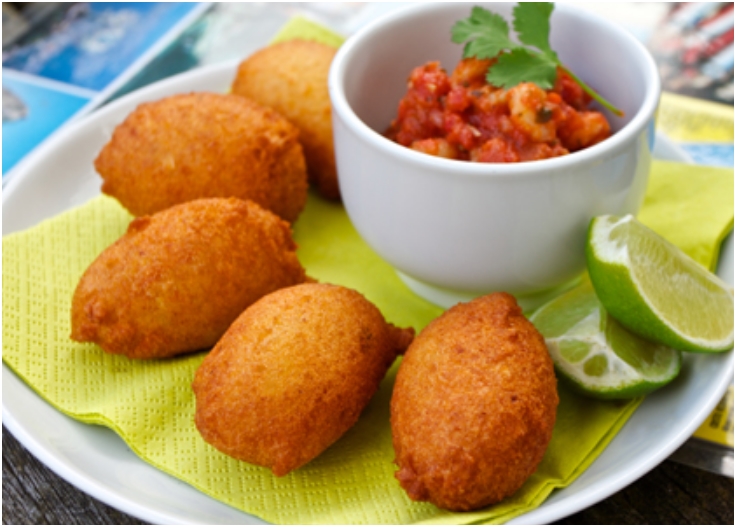 via cucabrazuca.com
If you want yo serve up some warm snacks, get some acarajes. These fragrant palm oil fried black-eyed-pies fritters go great with spicy sauce and some prawns, and that tasty combination will keep your taste buds entertained while you watch the game.
Coxinha de Gallinha (Chicken Drumstick)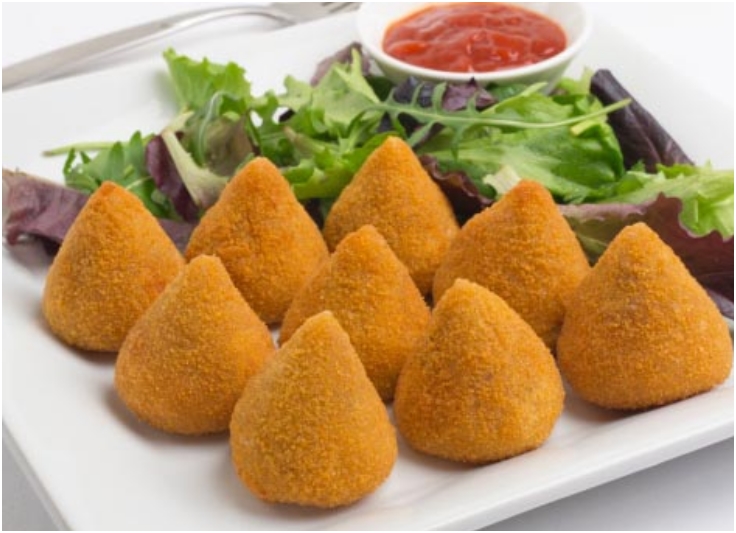 Many people enjoy nice and greasy chicken fingers with their beer and if you're one of them then here is a the Brazilian version of the chicken drumsticks, the coxinhas, which are crispy with a soft filling of chicken and cheese.
Fried Cassava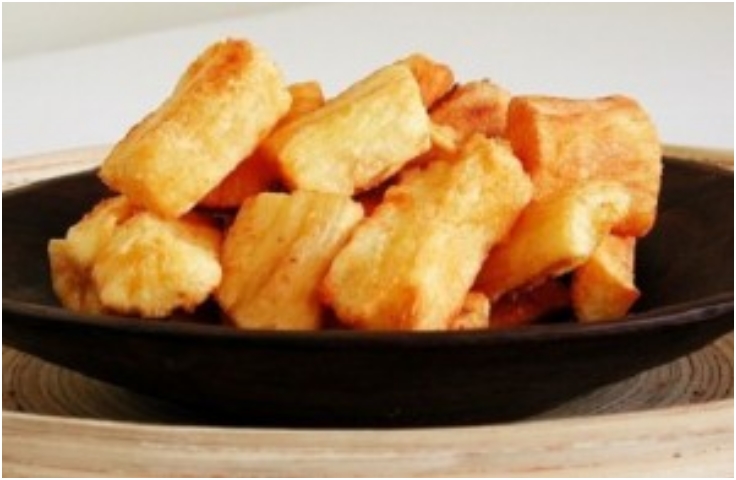 Cassava or manioka is a common ingredient in Brazilian cuisine and it is one of the healthier snacks that you can prepare in short notice. It is such a simple recipe that anyone could make it, and it will bring the taste of Brazil in our home.
Bolinho de Bacalhau (Salt Cod Fritters)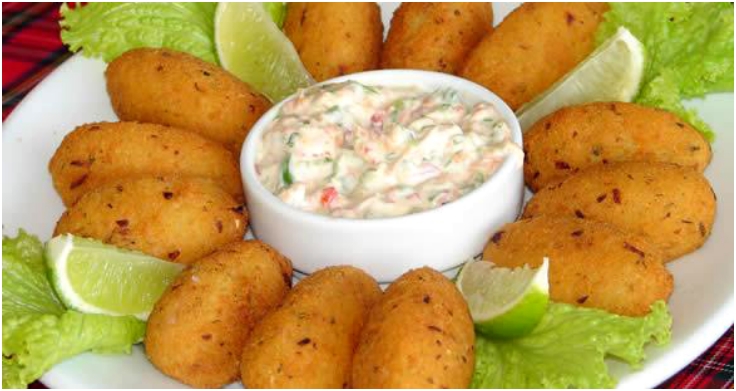 via flavorsofbrazil.blogspot.com
If you've ever visited a bar in Brazil, you've probably had the pleasure of tasting the number one Brazilian bar snack, the cod fish fritters. If you decide to make them right, the preparations of the fish may take some time and the sell of fish tends to linger in your kitchen, but in the end you'll have one amazing Brazilian snack for the World Cup.
Brazilian Bruschettas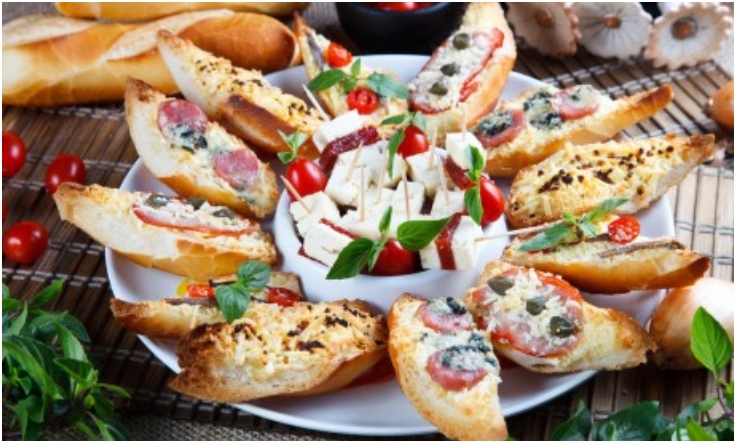 via wanderlust.co.uk
When preparing for a large gathering, like for watching the World Cup tournaments, then you might want to have more then one type of snacks. Here you have some of the best bar snack recipes, that give a Brazilian flavor twist to some old favorite snacks.
Empadinhas de Camarao (Shrimp Empanadas)
via cookeatshare.com
You can always buy some pre-made frozen snacks, but still, nothing compares to the taste of the homemade variety. This delicious Brazilian turnover shrimp pies are not only delicious,  but you can make them days in advance, freeze them and still taste amazing at the night of the game.
Bolinos de Chorizo (Brazilian Yucca Fritters With Chorizo)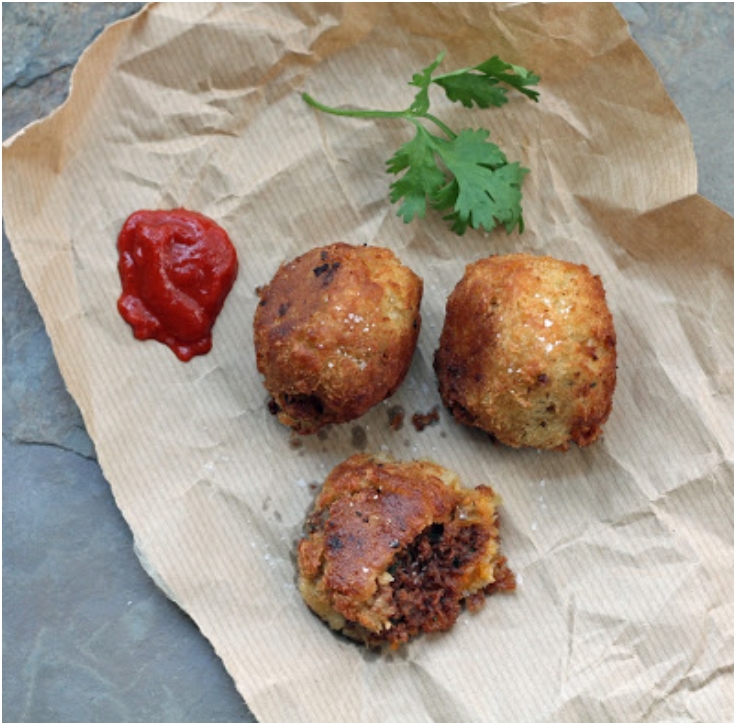 Here is another favorite fried Brazilian bar snack, the bolinos de chorizo. Filled with yucca roots and chorizo meat, these finger licking pastry balls have a surprisingly low level of carbs, so you can eat as much as you want, without doing a lot of damage to your slimming figure.
Pastel de Palmito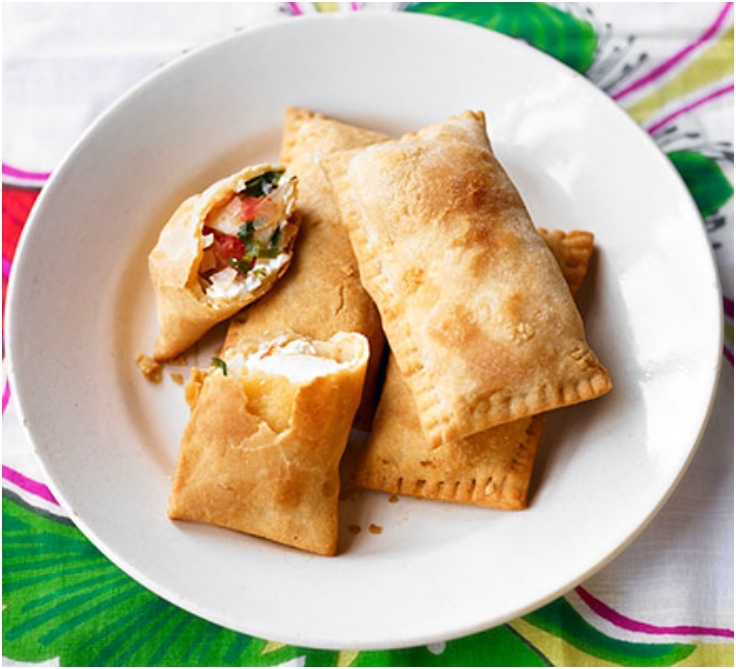 via bbcgoodfood.com
Have you ever tied something with a sweet note to go with your beer? Probably not, but you will love the combination of a strong beer and these fried rum pastries with palm heart filing. An authentic Brazilian snack that you simply must try.
Feijoada Nachos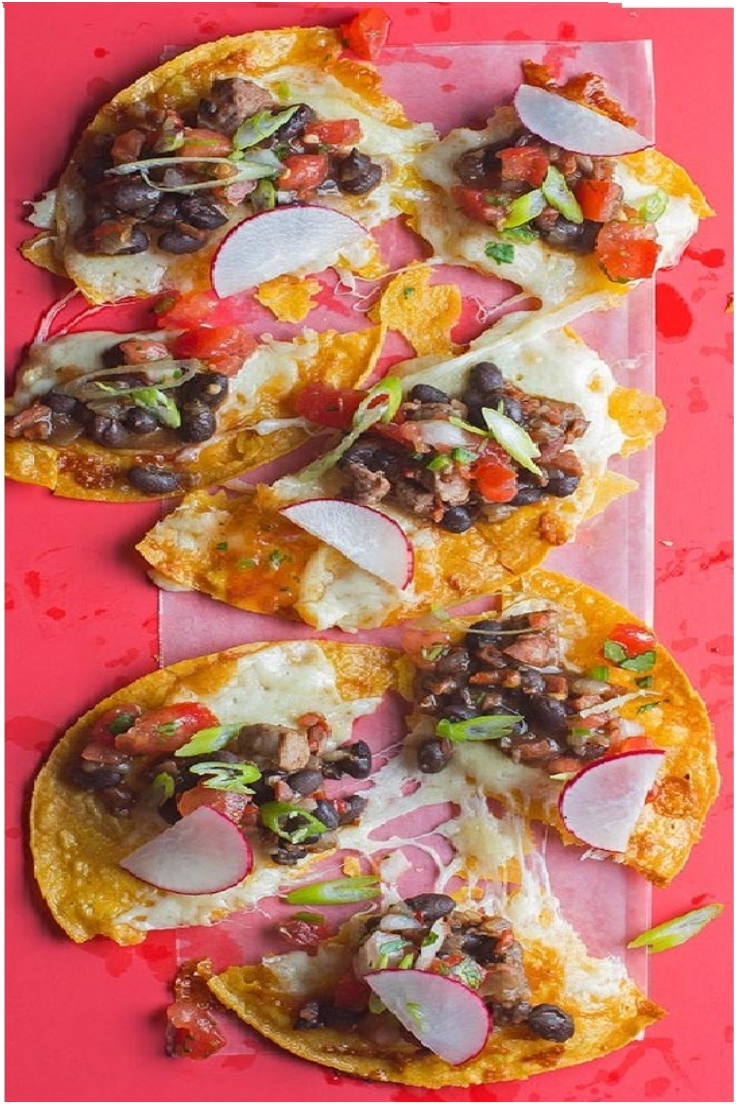 via tastingtable.com
The feijoada is a national Brazilian stew made with variety of meats and usually served with rice. It is a truly delicious dish, but not quite appropriate for watching a sporting event. However, you won't be able to resist these the fejioada nachos are truly a World Cup snacking goal.