Evening makeup gives you more space to experiment with your look. You can use darker colors, false eyelashes and just more of everything. If you want a more natural look for the day, the night makeup can make a big difference for your face, it can emphasize your eyes, lips and the whole face.
SEE ALSO: Top 10 Tutorials for Natural Eye Make-Up
Here we have 10 amazing night eye makeup tutorials for you, that will make you look dazzling and bring your eyes to the center light. Don't hesitate to try them out because we assure you that they will look good. Every one needs a little strong makeup once in a while, it can make you look and feel more attractive, we are not saying that you aren't already, everyone is beautiful in their own unique way, but just using makeup brings forward the beauty even more. So if you want to get that kind of look, try some of this look for the next party!
Touch of Violet
via makeupgeek.com
The violet color is so mysterious and enchanting that no one will will resist your eyes. The end of the winged liner is achieved with a sharp brush and makes it look more natural and blends nicely with the black contour.
Black Smoky Eyes
via modernmom.se
The black smoky eye is such a classic for the night makeup. It is just universal and will never get out of trend. The look from the picture is great because it has light shadow in the inner corner of the eye, and it brightens them and makes them look bigger at the same time.
Eye Makeup For Dark Lips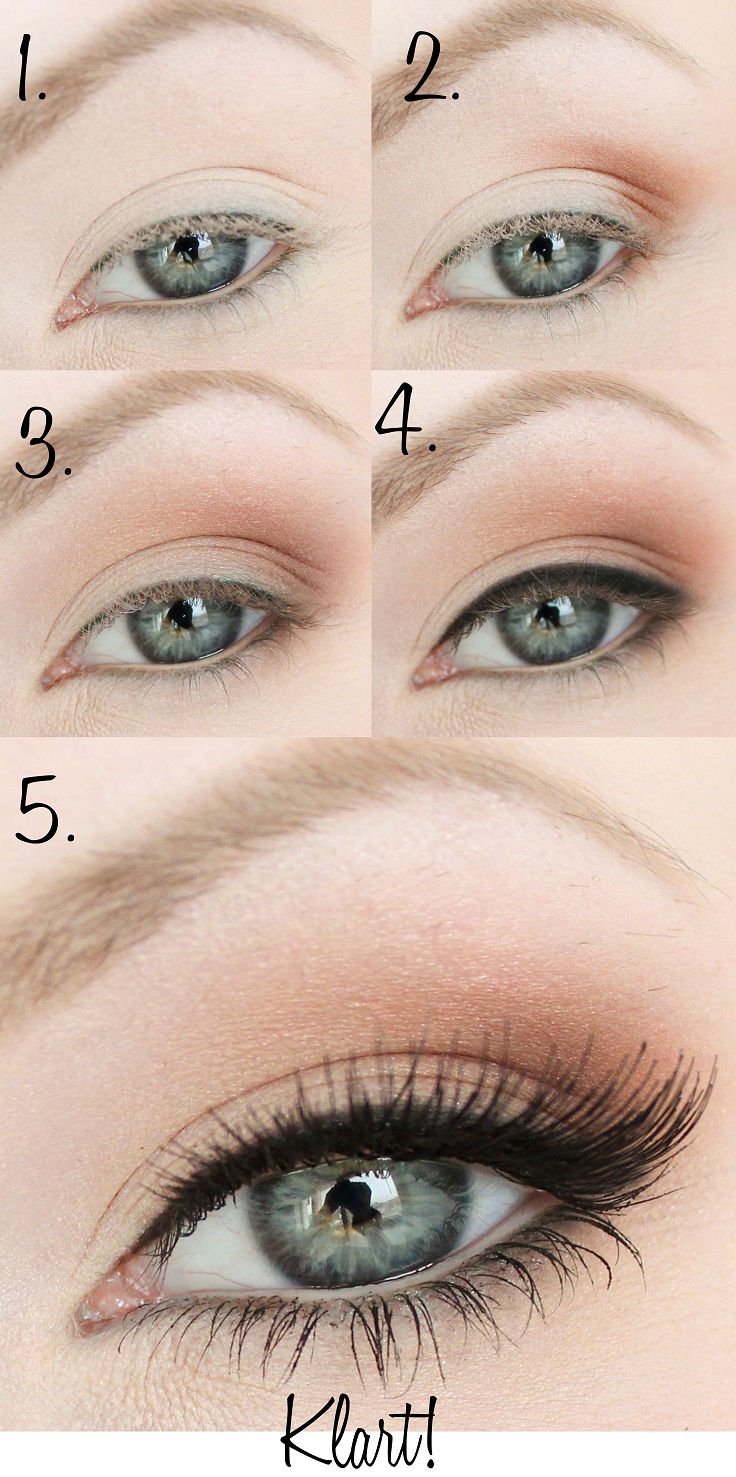 via galleryhip.com
If you want to wear some dark shade of lipstick, you should be aware of the fact that your eye makeup shouldn't be to dark and intrusive, because it can be just too much. When the eyes re dark, you should choose some natural and soft lip color, and when the lips are dark the eyes should be more neutral.
Navy and Purple Smoky
via weddbook.com
Simple Sparkly Look
This simple purple shade is just amazing, and mixed together with the sparkles just gives a nice finish to this whole look. It sure reminds of galaxy and gives a new dimension to your look.
Royal Blue
via deviantart.com
This amazing royal blue eyeshadow will just make you look so special, and if you are brave enough that you can add the golden line to the lower lash line to make it even more intense. To finish this strong look add false lashes.
Elegant Golden Touch
via wohlundtoll.com
If you are looking for an elegant look, this three shades will always make you look that way. White in the inner corner, golden in the middle and on the crease black. The same process goes to the lower lash line.
Smoky With Shimmer
via helpster.ru
We all know that the black smoky eye is amazing, but when you add a golden or bronze touch, it immediately becomes more enchanting and eye opening. This is just an irresistible look to wear.
Smudged Eyeliner
via adolescents.naciodigital.cat
Draw a line with your eyeliner, and then just smudge it with a brush and a little black eyeshadow. It makes the cat-eye look more realistic. The false eyelashes just finish the look perfectly.
Deep Blue and Black Eyeshadow
When you combine the navy blue and the black eyeshadow you get this magical makeup look that you can wear on some special occasions. It is a perfect way to stand out from the crowd and look amazing.