When it comes to our garden, everyone wants to have the most beautiful decorations there can be. From decorated pots to vintage boots and old car wheels, there are many budget – friendly tricks that can be very helpful and make your garden such a lovely place.
In this article we are showing you ten trellis ideas that you can use for the decoration of your own garden. There are different ways you can experiment with this – you can go for wooden pallet trellis, or reuse old objects such as wagon wheel or old drawers by turning them into raised garden box.
Scroll below to see what we've picked and get ready for your new garden project!
1. Wagon Wheel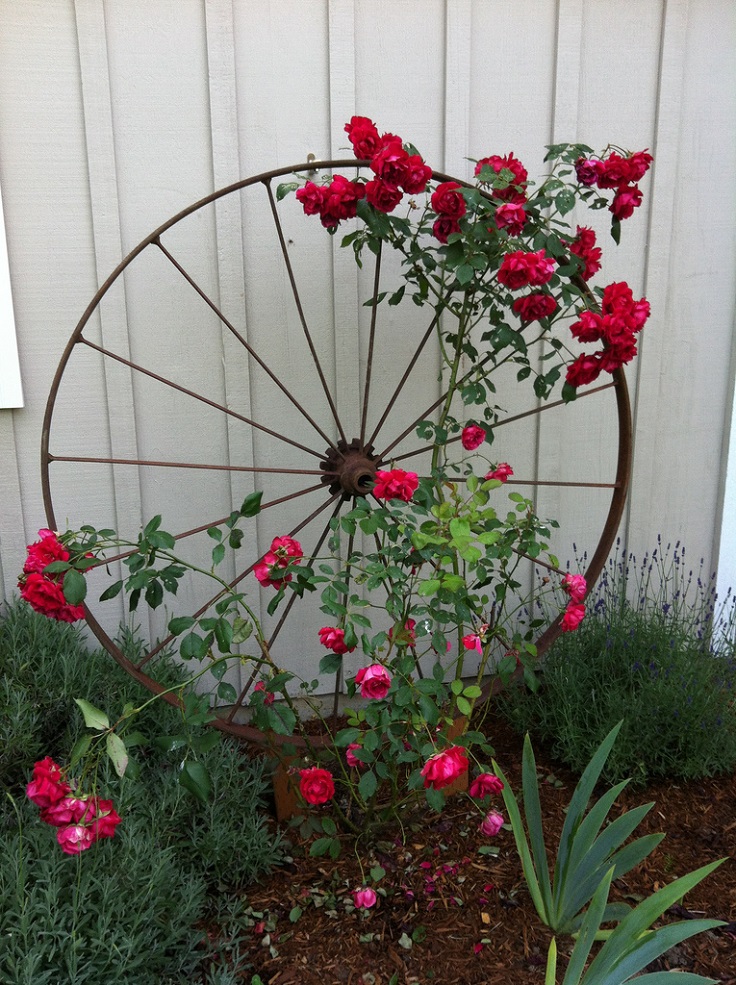 via flickr.com
Using wagon wheel as a garden trellis is one of the most charming ideas you can come up with. Not only it will give your garden a nice vintage, rustic touch, but think about the good deed you're doing here – this is an excellent way of reusing old objects and turning them into eco – friendly decor.
Finding wagon wheel might not be that easy, but you can check at any garden store for decorations they have, or search at flea markets, if you already don't have one already.