We all want to start the day with a good and tasty breakfast, that's simply a fact. But, besides that, we want to follow a healthy diet and live a healthy life too. This time we have dedicated a really amazing article especially about healthy breakfast sandwiches. Here you have various ideas for this kind of meal, from many  famous cuisines from around the whole world. Try and make something out of the ordinary for a change and you will see that your days will be more beautiful then ever. And we are curious like always, which recipe is your real number one?
Arugula and Prosciutto Egg Benedict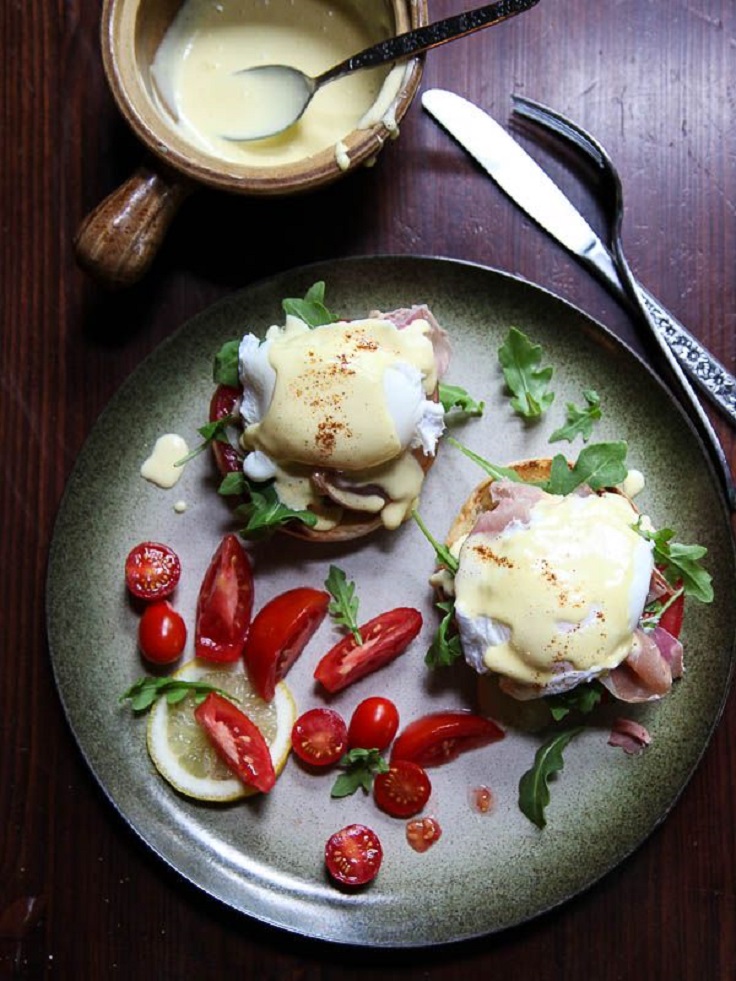 This recipe is the right meal for everyone who is in a real rush, literally every morning. Besides the fact that it can be made really fast, it's very healthy too. Try and make this egg benedict and start your day in the best way you can!
Recipe via foodiecrush.com
Caprese Grilled Cheese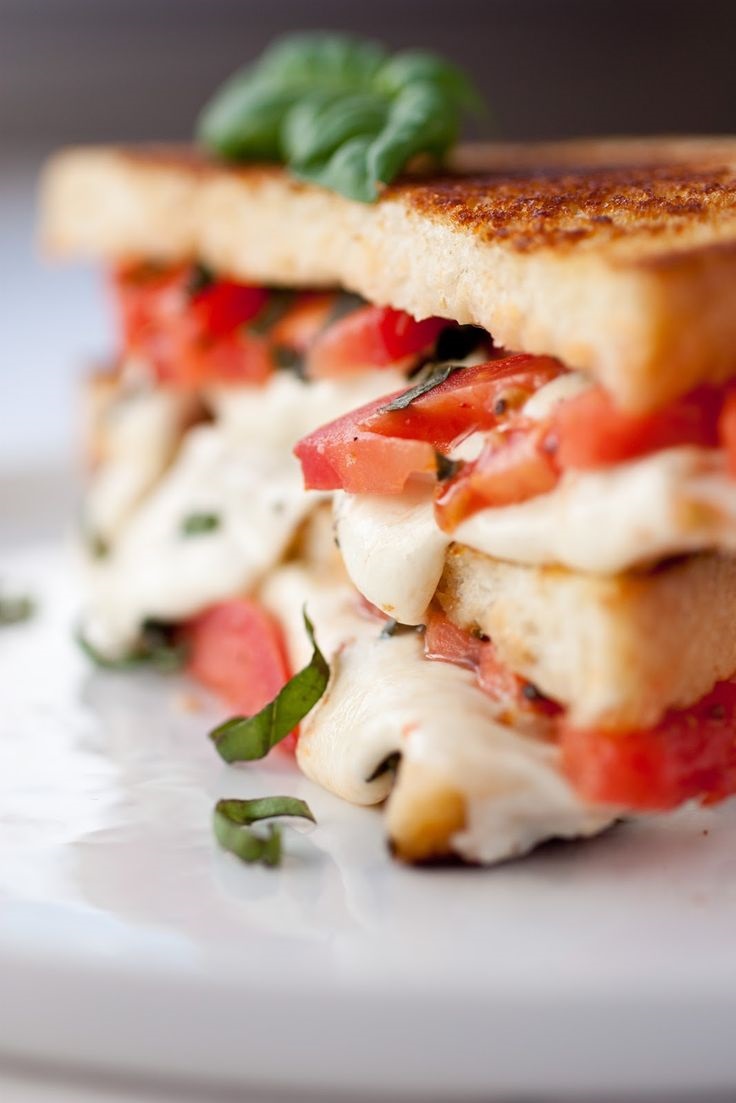 Anything that contains the word "Caprese" in the recipe title, it's really tempting for everyone. The best thing about this particular idea is that you can make a tasty caprese cheese sandwich for breakfast with ease. Have an Italian morning and enjoy!
Recipe via cookingclassy.com
Grilled Prosciutto, Fresh Mozzarella Garlic Toasts with Fresh Basil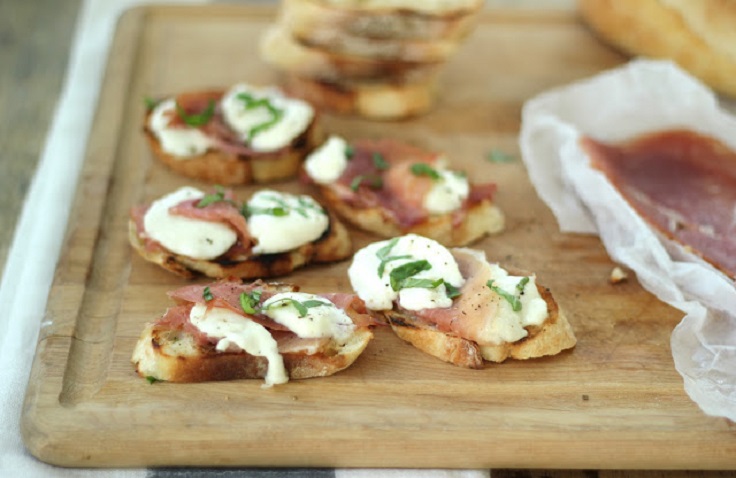 This stylish recipe it's really simple and the most important thing, it has everything you need to start the day. Just grill the bread and follow the instructions, you'll be very surprised and very delighted too!
Recipe via jennysteffens.blogspot.com
Eggplant and Mozzarella Melt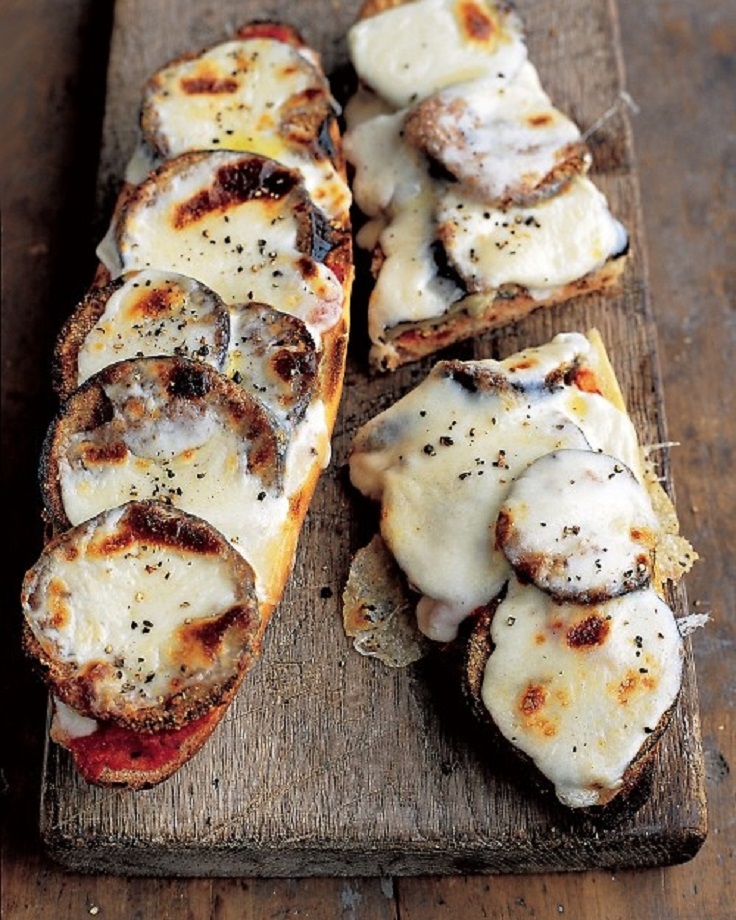 Martha Stewart is always a good choice, we guess you have already tried something from her wonderful internet site. This eggplant and mozzarella melt is very easy to make and it's very delicious. Look at these instructions and start making it the next morning!
Recipe via marthastewart.com
Bombay Sandwich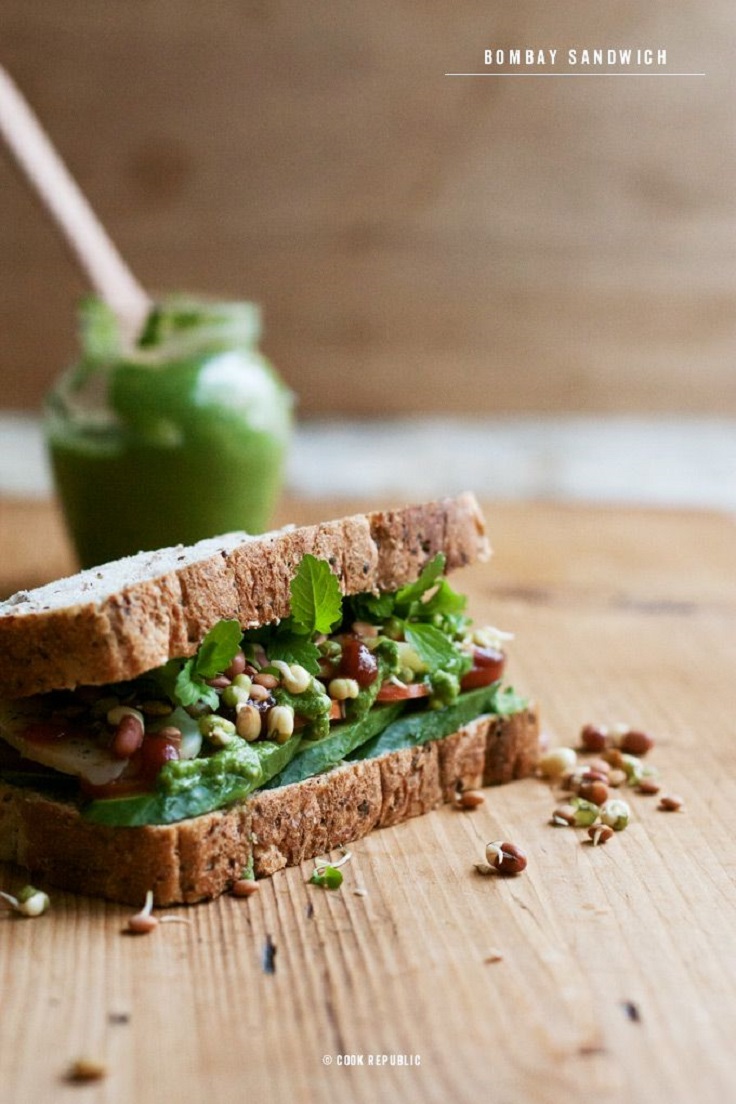 This sandwich full of different kinds of vegetable, herbs, cucumber, beans and tomatoes, comes straight from the streets of Bombay. It's an Indian way of having breakfast, and we can tell that it's an interesting and delicious way too. Try an make this Bombay sandwich and enjoy!
Recipe via cookrepublic.com
California Veggie Sandwich
Oops, it's Martha Stewart again, she's one of the best, there's nothing we can do about it. This time we beg you to try the California veggie sandwich, because the first  meal of the day is the most important task for everyone!
Recipe via marthastewart.com
Grilled Veggie Banh Mi Sandwiches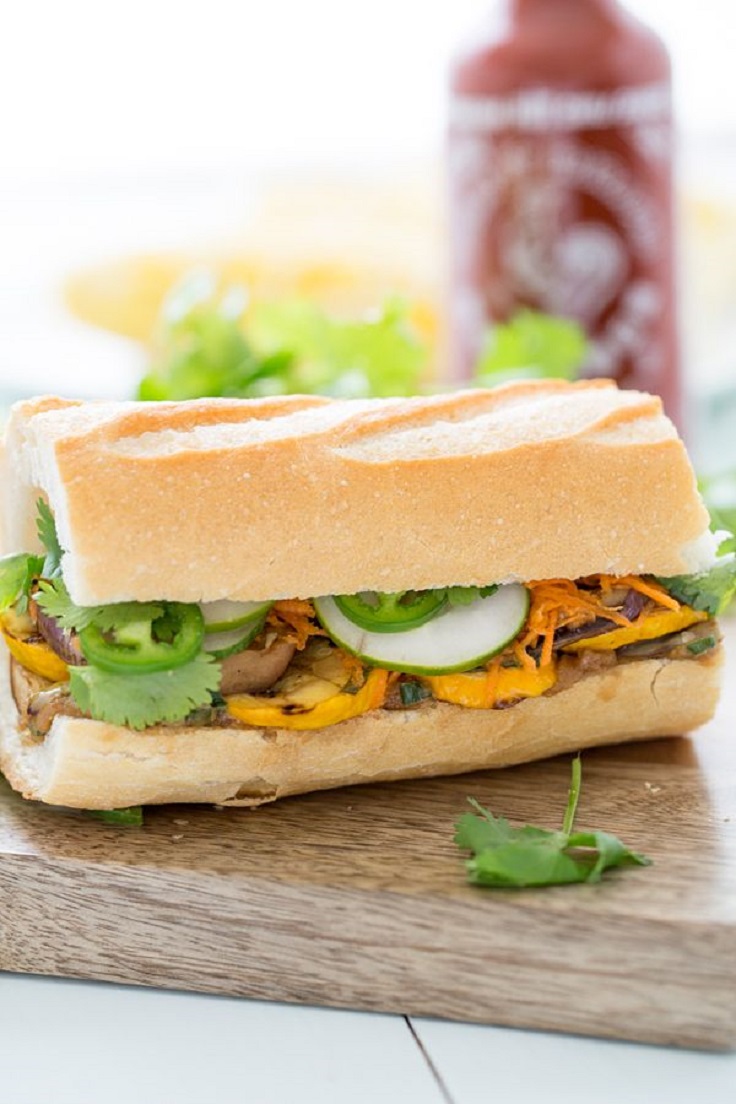 Start the day in Asian way with this fantastic banh mi sandwich. Follow the instructions in the recipe bellow and the breakfast will be ready really fast. This will be a very unusual morning for you, that's for sure. Have a nice day!
Recipe via ohmyveggies.com
Smashed White Bean and Avocado Sandwich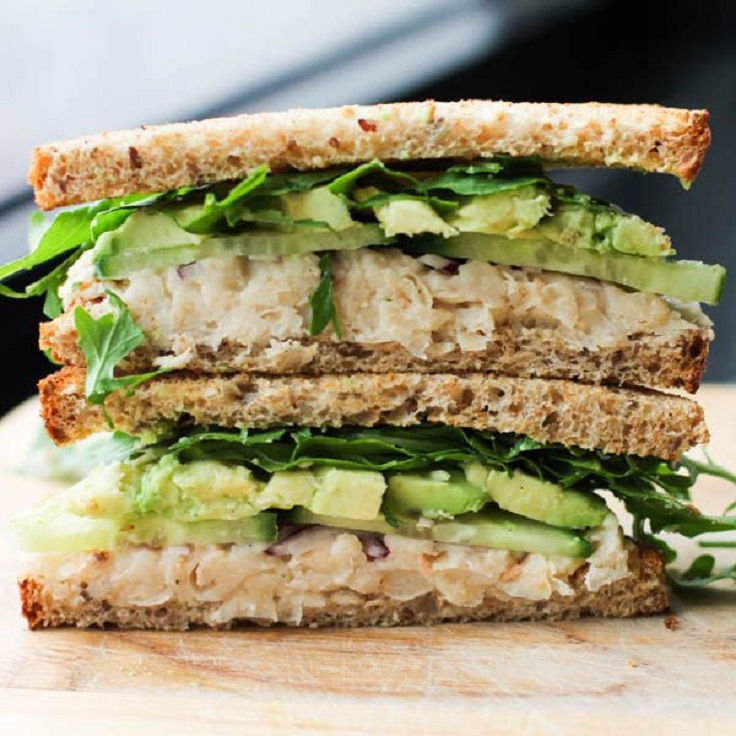 This is a really healthy and full of veggies sandwich. The white beans and avocado combination is amazing and it's tasty too. So, try and make this kind of breakfast sandwich and you'll not regret, believe us!
Recipe via culinarycolleen.com
Tartine with Spring Vegetables, Smoked Salmon, Ricotta, and Basil Oil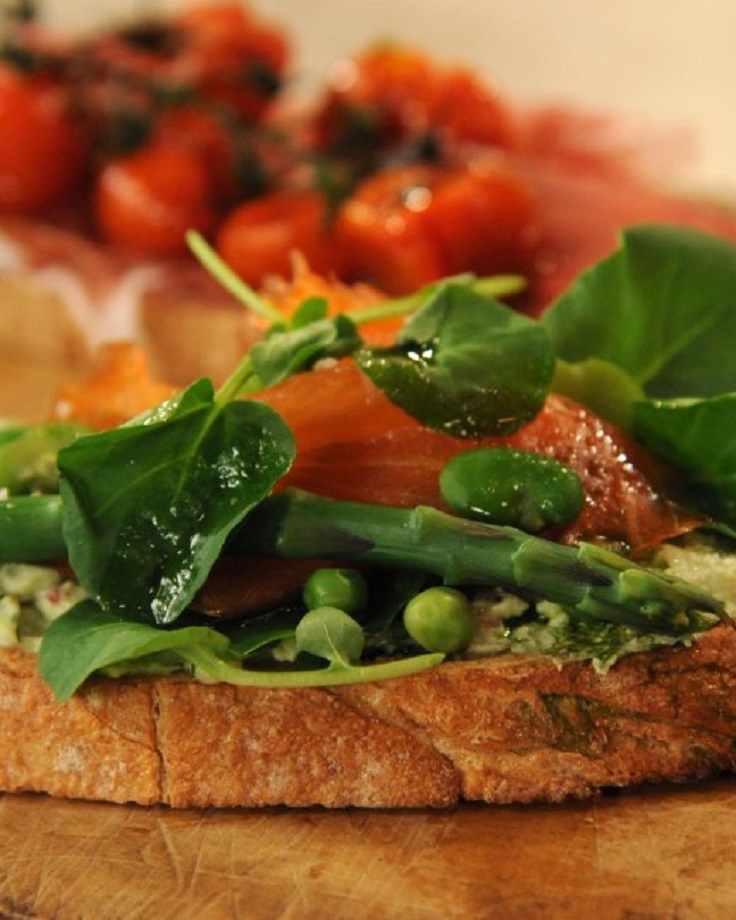 Tartine is a famous sandwich from the French cuisine, and we think that it's perfect to make it for breakfast. Every time when we want to try something out of the ordinary, we are delighted in the end, that's like a rule in cooking. Come on and try this incredible sandwich and enjoy!
Recipe via marthastewart.com
Healthified Grilled Fajita Pitas
Let's healthify ourselfs in the next morning with these amazing grilled fajita pitas. This is a sandwich it contains greek bread full of food from the tex-mex cuisine, really tempting mix, isn't it? Good morning to all of you!
Recipe via bettycrocker.com