We were already talking about the appetizers and the yummy desserts you could make for the Labor day, and now it's time to pay attention on the main dish.
Let's have a healthy dinner for this Labor day. These low-fat, low-calorie healthy and summery dinner recipes are perfect for celebrating this day off with your family or your close friends. They are all easy making and you need from 20 to 40 minutes to prepare these delicious meals. Here you can find so different recipes , from grilled pesto potatoes, vegetable dishes (burgers,fajitas and lasagna), different salads, chicken recipes and seafood recipes, so everyone can pick a favourite one.
Grilled Pesto Potatoes
Get out the grill and grill up some Grilled Pesto Potatoes! They are perfect for celebrating the Labor day in combination with some fresh vegetable salad.
Coconut Curry Chickpea Quinoa Pineapple Burgers
These burgers are vegetable and healthy. This combination of coconut-curry chickpea quinoa with pineapple and the additional vegetables gives special taste and creates delicious meal.
Lemon Rosemary Garlic Chicken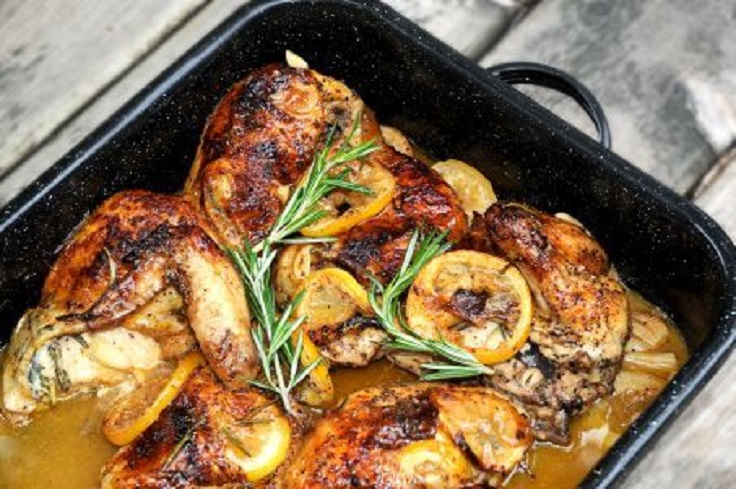 via blog.mlive.com
Everything that is baked or boiled is healthier than some fried food. So this chicken in rosemary and lemon sauce creates healthy dinner for you and your family for celebrating the Labor day.
White Bean Tuna Salad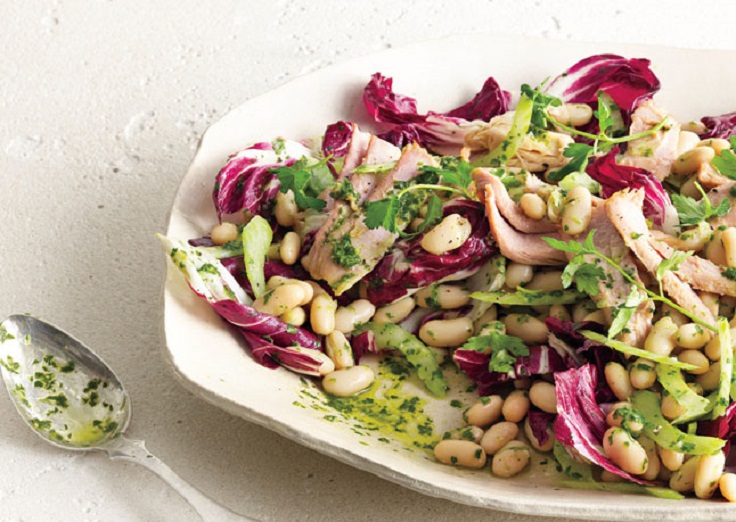 via bonappetit.com
This main-dish salad is a light summery dinner, so it will be perfect also for Labor day family dinner, because it's a summery holiday. The heart-healthy tuna and fiber-rich beans make this salad so healthy.
Vegetable Lasagna
This veggie packed lasagna has only 320 calories per serving. It can be adaptable, because you can add the vegetables you prefer. You don't need to add strictly these ingredients.
Mediterranean Dinner Salad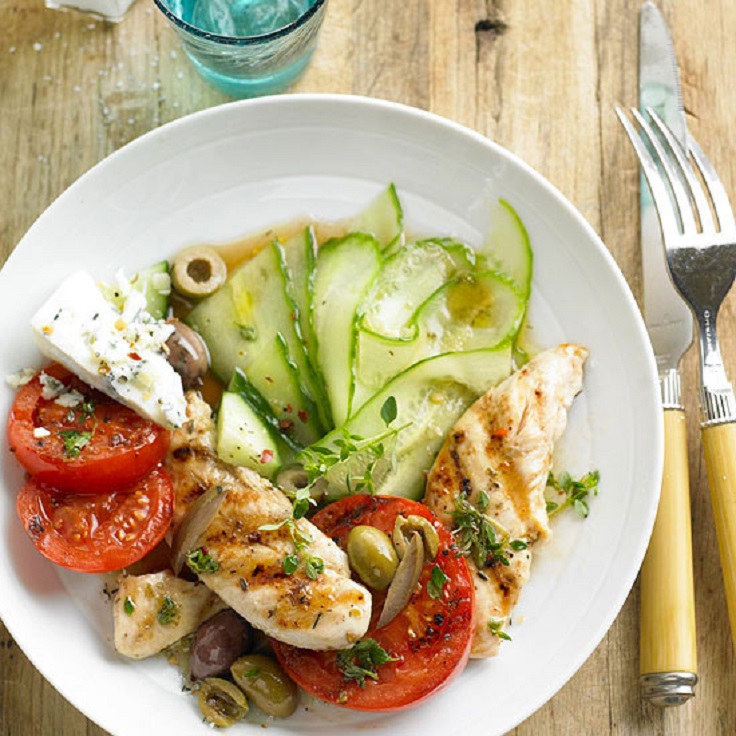 via bhg.com
For preparing this salad you'll need only 20 minutes. This can be eaten as a salad, or you can separate the chicken from the veggies and make two different dishes.
Vegetable Fajitas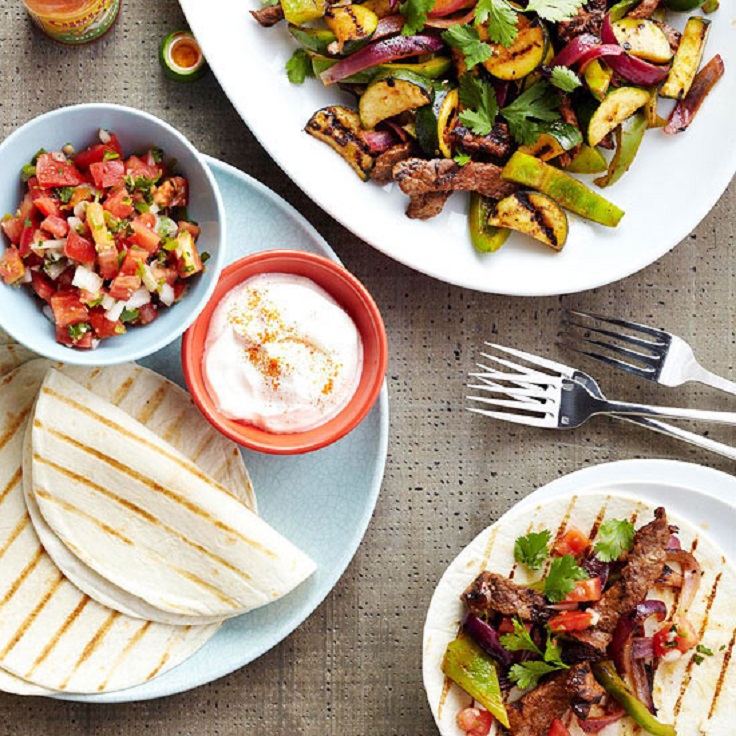 via bhg.com
Do you like the Mexican cuisine? Well, this is healthy version of the famous fajitas. The boneless beef is optional. You can replace it with chicken or pork, or do not add any kind of meat at all.
Bourbon Glazed Salmon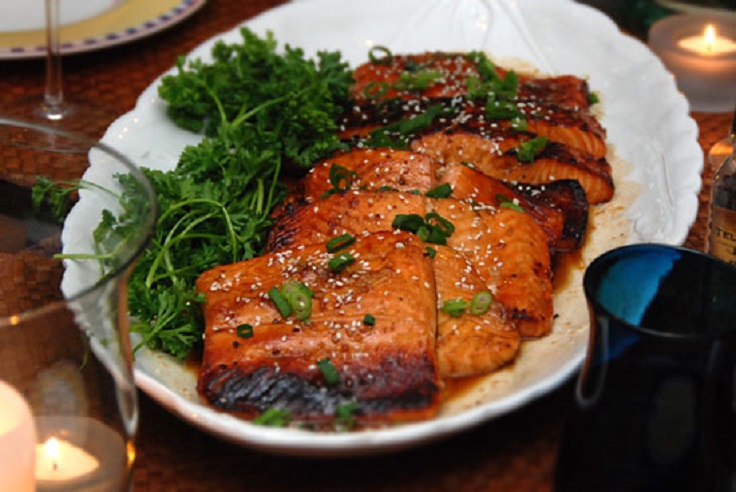 You probably know that the salmon is rich in omega-3 and that's why it's very healthy. To enrich the taste of this salmon dish, top it of with a bourbon glaze.
Shrimp Bisque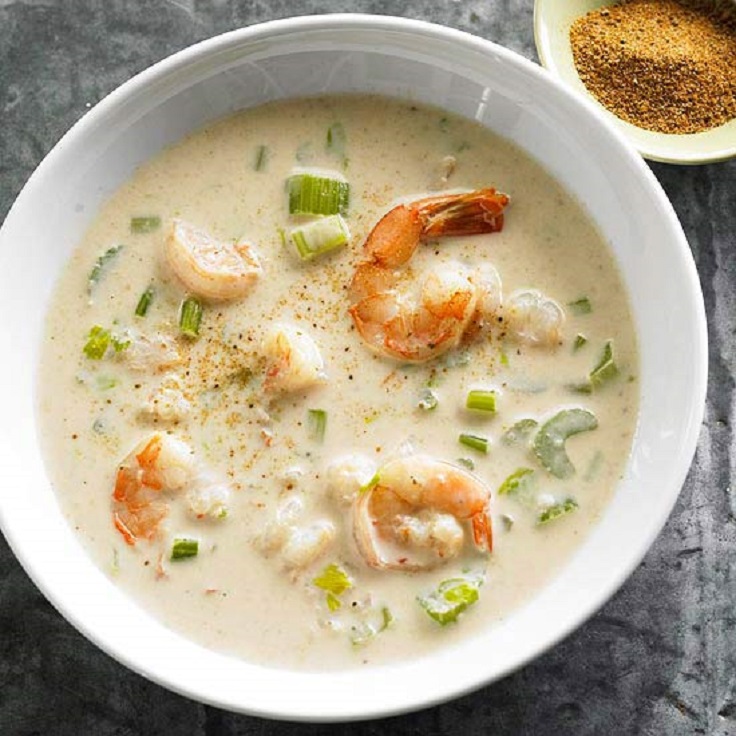 via bhg.com
For the seafood lovers we suggest this shrimp bisque soup. You can use either fresh or frozen shrimps. And you need only 25 minutes to prepare this delicious light dinner.
Chicken Noodle Casserole
via blogchef.net
The chicken noodle casserole is great idea for family dinner while celebrating the Labor day. For a crispy topper, you can combine pieces of fresh bread, chopped onion, and celery.