There is always space for improvement when it comes to our home decorations. It doesn't have to be something big to make a difference – sometimes the smallest of details are the ones who make our home the loveliest place on Earth.
Not everyone can afford buying new stuff every month, but luckily there are hundreds of decorations that we can make ourselves! It will cost us less, we will have fun while doing something like this and the results are going to be amazing. If you feel like you're in the mood to do something decorative for your home, check out these ten ideas we picked for you.
Let's say bye to June in a DIY way!
1. Ombre Gallery Wall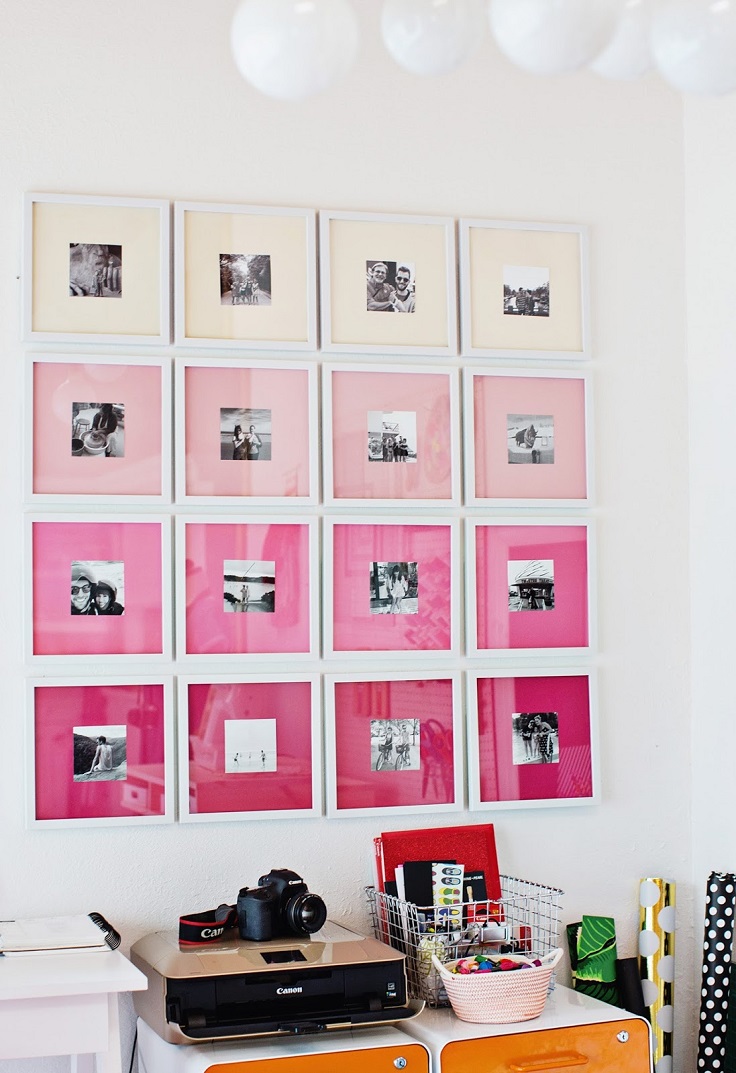 One of the best, easiest and budget-friendly ways to make any room prettier is by adding art in it. High-quality paintings are very expensive, so you can focus more on DIY projects such as this one. Not only you will have your photos framed and displayed, but the ombre will make it look so good!
To make this project yourself, you need -printed photos photo frames, poster board or enough colored papers to fill the frames, scissors, ruler, glue dots, level and command strips.