Everyone in his life at least once found the problem called dandruff and deal with it. Do you know what is dandruff? Dandruff is a common chronic scalp condition marked by flaking of the skin on your scalp. Although dandruff isn't contagious and is rarely serious, it can be embarrassing and sometimes difficult to treat. Can we control it? The good news is that dandruff usually can be controlled. Mild cases of dandruff may need nothing more than daily shampooing with a gentle cleanser. But what if it does not work with homemade remedies? More stubborn cases of dandruff often respond to medicated shampoos. What are the main symptoms of dandruff? For most teens and adults,  are easy to spot: white, oily looking flakes of dead skin that dot your hair and shoulders and a possibly itchy, scaly scalp. The condition may worsen during the fall and winter, when indoor heating can contribute to dry skin and improve during the summer.
Aloe Vera Shampoo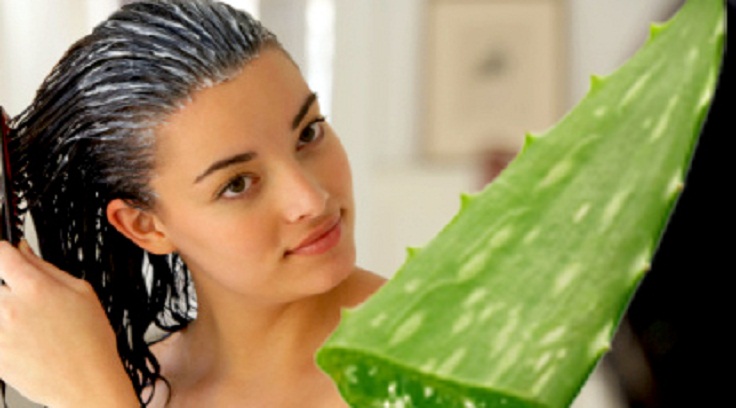 via aloeverahq.com
It works because its constituents inhibit the process of skin cell proliferation. In other words, the stuff that makes it up slows down how fast your cells grow and since dandruff often is caused by cells growing and dying too rapidly, the aloe can help restore them to normalcy. Apply Aloe Vera shampoo to the scalp 15 minutes prior to washing your hair. After 15 minutes, shampoo and wash it as normal.
Eat Healthy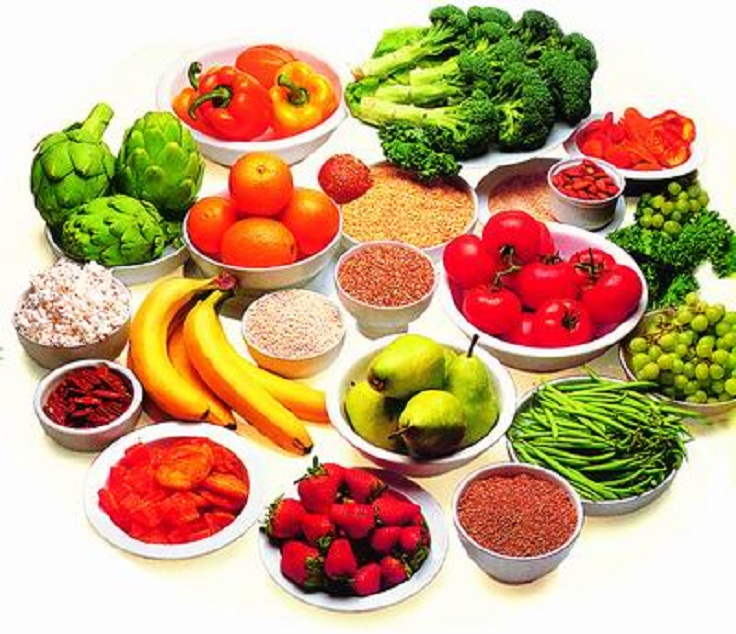 via listdose.com
Eating healthy helps every aspect of your well-being. These days we're learning more and more that diet is truly vital to our health, so it comes as no surprise that it would have some impact on skin conditions, including dandruff. Veggies: Green leafy vegetables in particular impact how our skin behaves. It encourages healthy hair, skin and nail growth, so shoot for stuff like broccoli, kale and lettuce to add to your diet. Lean Proteins: To minimize dandruff, try eating more lean proteins. They help to build hair and skin and keep it coming in healthy. Aim for fish and non-meat proteins, such as eggs, nuts and beans.
Fenugreek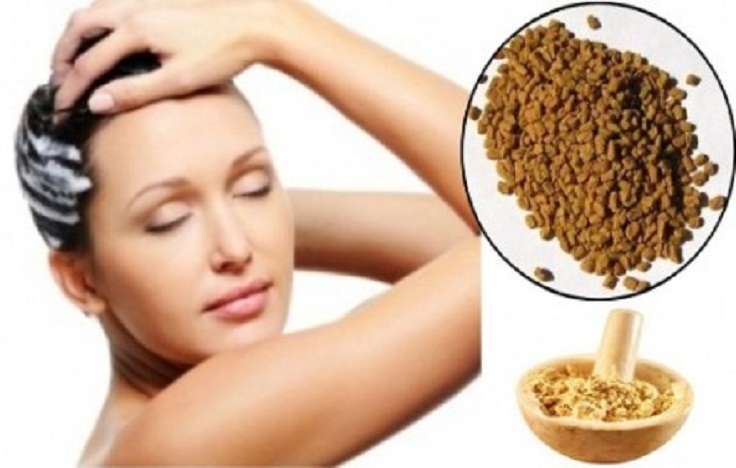 via penmai.com
Fenugreek seeds have a composition that is rich in protein and amino acids, encouraging healthy hair and hair growth and warding off those wicked flakes in the process. A little bonus-its high concentration of lecithin a natural emollient can help make hair stronger overall and many people find that it leaves their hair silky smooth and soft. Soak the seeds in 1-2 cups of water overnight. The next morning, grind them into a fine paste and apply to your scalp. Leave it applied for 30-45 minutes, then wash with mild shampoo or water.
Indian Lilac

via healthyblush.com
The antiseptic and anti-bacterial properties of Indian lilac, also known as neem, help to treat dandruff as well as many other hair problems like scalp acne, itchy scalp and hair fall efficiently. You should follow these 3 steps: Boil a handful of neem leaves in four cups of water, cool and strain the solution. Use this decoction as a hair rinse twice or three times a week.
Lemon Shampoo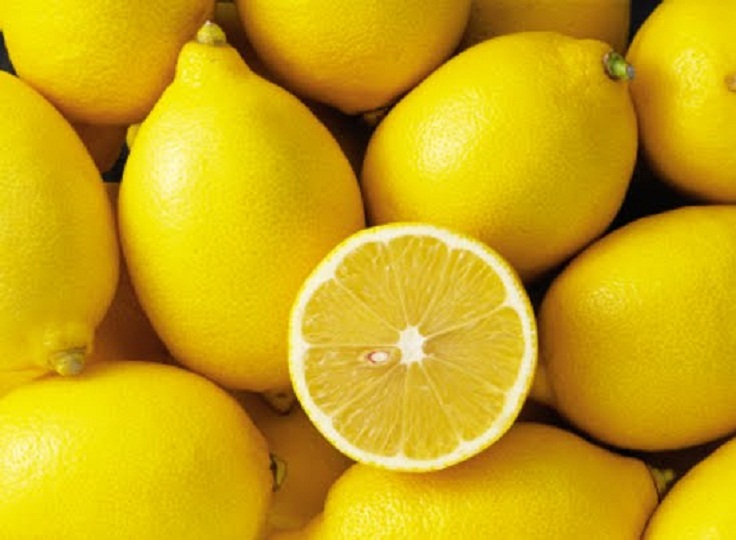 via stepbystep.com
The acidity in pure freshly squeezed lemon juice contains acids that can help break down the fungus that is often the cause of dandruff outbreaks. It is also free from harsh chemicals and other unnatural ingredients that often do more harm than good to our hair and scalp-plus it leaves you smelling clean and fresh. Massage 2 tablespoons of lemon juice into your scalp and let it sit for a minute. Mix 1 teaspoon of lemon juice into 1 cup of water and rinse your hair with it. Repeat daily until no longer needed.
Neem Leaves
Neem leaves also an Indian herb make a great all-natural home remedy for your dandruff. They are inhibiting the over-growth of dandruff causing fungus. Add two handfuls of neem leaves to 4 or 5 cups of hot water. Let it stand overnight. The next morning strain the liquid and use it to rinse your hair. You can also try making a paste out of leaves, applying it to your scalp and letting it sit for about an hour before washing it off with water.
Salt Treatment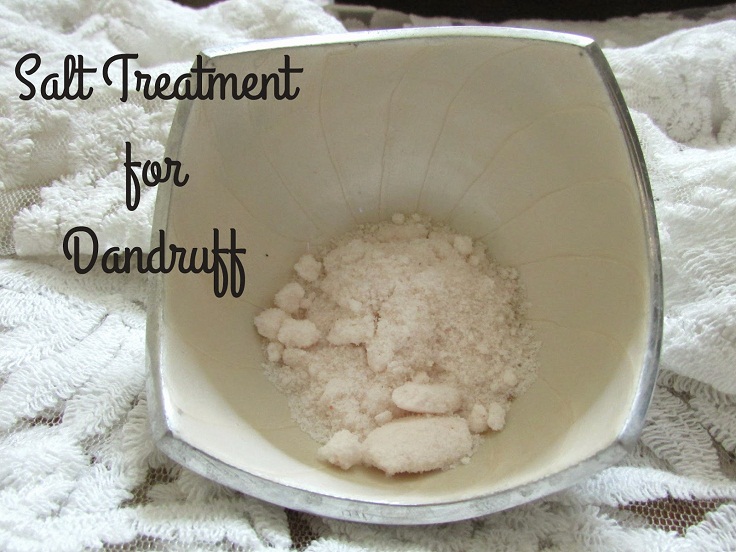 via beingbeautifulandpretty.com
Did you know that it can also help get rid of dandruff? It is slightly abrasive crystals will work as a natural exfoliator, getting off the extra oil and dead skin flakes. It is effective because it clears a path, for the shampoo which can sink in and work to its fullest potential. Gently massage 3 tablespoons of salt into your dry or slightly dampened scalp for 2-3 minutes. Shampoo immediately afterwards.
Use The Sun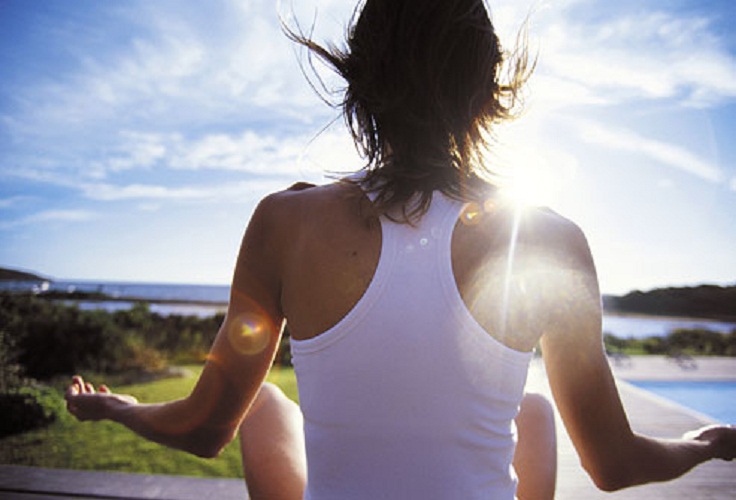 via webmd.boots.com
There have been links between dandruff and exposure to sunlight. It is possible that instead of dry weather in the winter causing dandruff, it's really the lack of sunlight. Spend at least 10-15 minutes out in the sunlight every day that you can. Make sure to limit your time though-too much sun and it's UV rays can be harmful to your skin, hair and health.
Tea Tree Oil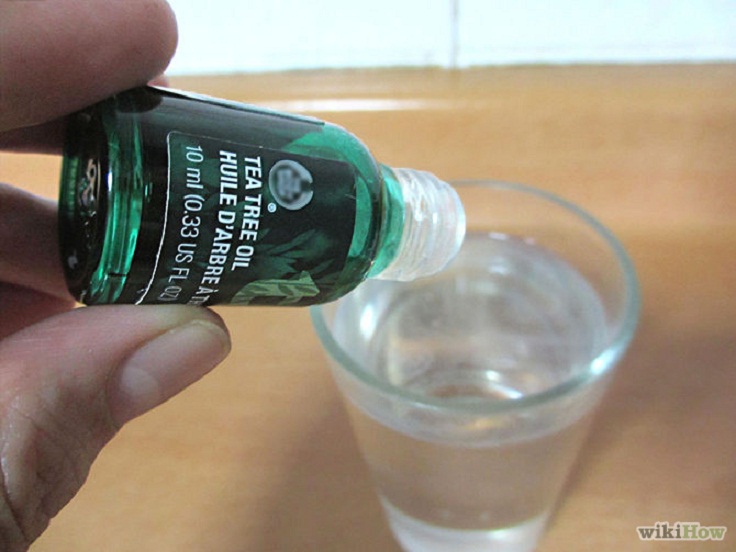 via wikihow.com
Tea tree oil has been used medicinally for centuries. The oil extracted from those leaves have fungicidal properties and it is overall soothing to the skin-especially when it is sore or itchy. Pour 1 tablespoon of tea tree oil into 1 cup of warm water in a squirt bottle. Shake well. After shampooing, spray the mixture all over your scalp, massage and let it sit for a couple of minutes. Pat the excess moisture out, but don't wash it out.
Vinegar
Rinsing your hair with vinegar may sound like a dreadful idea, but it can be quite an effective way to treat dandruff because it actually addresses the root of the problem. Vinegar will get rid of the unwanted skin that would flake off into dandruff, and it won't clog up your pores or cause more. Mix together the warm water and vinegar in a cup. The total amount may be varied to be more or less depending on how much hair you have. Pour the mixture over your hair, scrub it around gently for several minutes, and then rinse it thoroughly with water. Wait about 8-12 hours before taking a normal shower.