How acne can affect your self-confidence? Or how bad appear the scars especially if it is true that you can never get rid of them?
Acne scars happen after a few days and at the end of the acne. Here, excited spots happen when the hair follicle or skin pores gets swollen with over abundance oil, dead skin cells and bacteria. We are here to advise you and to tell you the truth, YES there are homemade remedies for this kind of problem.
And the truth is: natural acne remedies are a good way to get rid of it or at least hold it at bay. They make you step back and really figure out what's going on with your skin and how to work with it. Chances are, your skin will repay you in kind for not simply ravaging it with strange chemicals-and your wallet will probably thank you too. Just try and enjoy! Your skin will be thankful and your face too. You will shine everywhere and your self confidence will never leave you.
Make a Cinnamon and Honey Mask
via howikis.com
Honey is sticky and cinnamon is spicy and it seems like they're both things which will help you to treat acne. Honey and cinnamon make a killer combo when it comes to acne. Cinnamon has antimicrobial properties, so it can help stop bacteria from getting out of hand. If it does, the honey is a natural anti-biotic, ready and waiting to wipe the little buggers out. You need: 2 tablespoons of honey, 1 teaspoon of cinnamon and paper towels. Apply the mask to your face or spot treat and leave on for 10-15 minutes. Rinse off completely and pat your face dry. This is a sticky mixture, so make sure you have some paper towels at hand.
Papaya for the Pimple Prone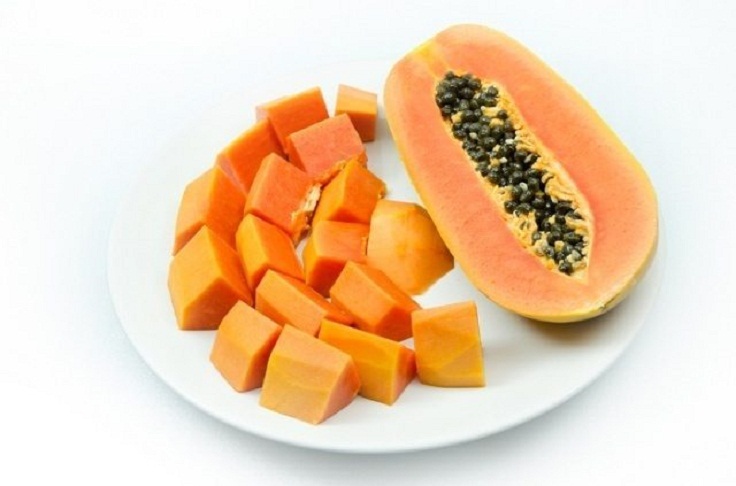 Papaya is an essential ingredient in a lot of beauty products so it is reachable so plain raw papaya is an all-natural acne remedy that removes dead skin cells and excess lipids from the surface of the skin, leaving it soft and smooth. Papaya also contains an enzyme called papain, which reduces inflammation and helps prevent the pus from forming. You need: 1 fresh papaya. Easily apply to your skin and leave it on for 15-20 minutes and then rinse off completely with warm water. If your skin has a tendency to get dry after you cleanse it, use a moisturizer appropriate for your skin type afterwards.
Make an Orange Peel Paste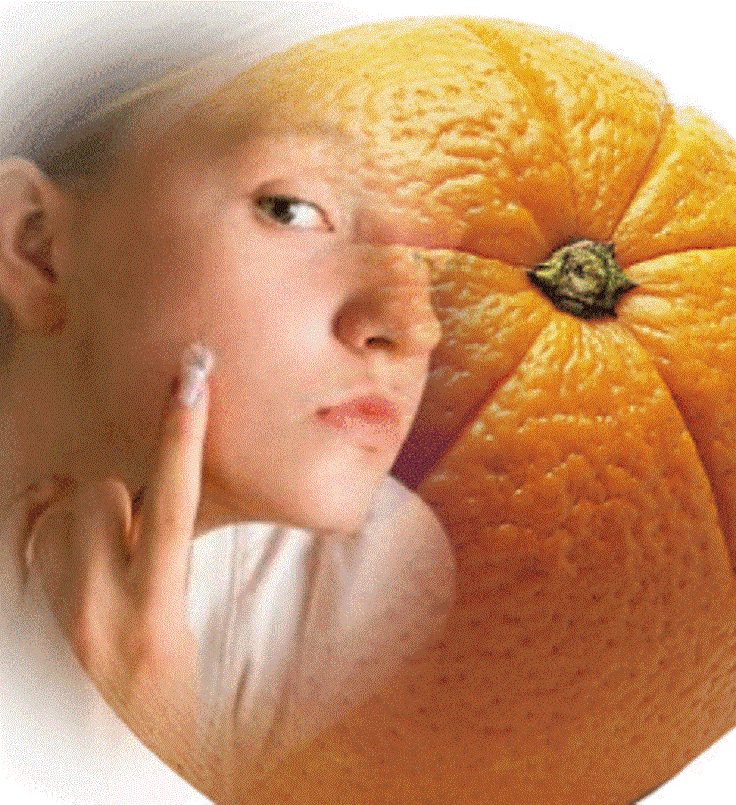 via uptowngirlfashionmagazine.wordpress.com
Acne that is caused by bacteria and extra oil or dead skin cells clogging up pores may improve with the use of an orange peel face mask of sorts, thanks to the vitamin C, citric acid and it's astringent properties. You need: 2 Orange peels and Clean, fresh water. Mix it and once you have the right consistency, apply it to your face and problem areas. Wait for 20-25 minutes. Ideally the mask should be firm, but it can still work if it isn't. Rinse off completely with water, pat your face dry and apply a good moisturize.
Tap Into Tea Tree Oil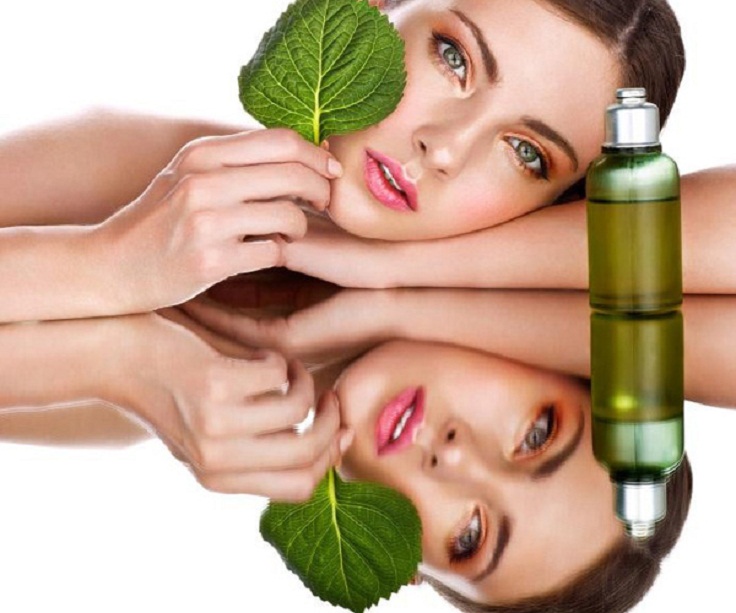 via stylesglow.com
Tea tree oil is not like the oil your skin naturally produces, rather it is more like a solvent that cuts through the extra sebum and dead skin cells and unblocks the pores. Its antibacterial properties also kill off the acne causing bacteria and prevent further outbreaks. You need: Tea tree oil, Clean water and Q-tips or cotton balls. Wash your face with water and pat dry. Dilute tea tree oil by mixing 1 part oil to 9 parts water. Dip a Q-tip or cotton swab in mixture and apply to problem areas. It should never be applied undiluted. You can apply a light moisturizer afterwards if you wish.
Put a Potato on It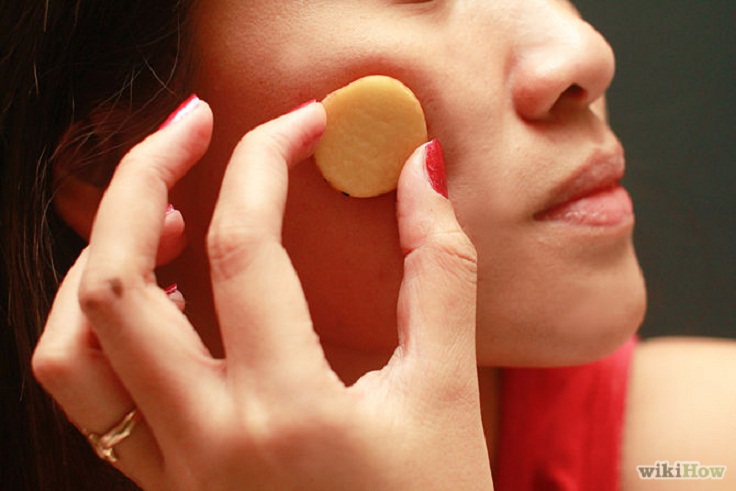 via wikihow.com
Benefit of potato would be taming acne, as potatoes are full of potassium, sulfur, phosphorus and chloride-all components that can help reduce bothersome blemishes. They also have antioxidants to nourish your skin and encourage the healthy growth of new skin cells. You need: 1 potato. Wash your face with water and pat almost dry, leaving it a bit damp. Grate 1 raw potato and rub the pulp and juice onto your face for a few minutes in a circular motion. Let it dry for 15-30 minutes and then rinse off completely with warm water.
Lemon Juice Remedy for Acne Scars Removal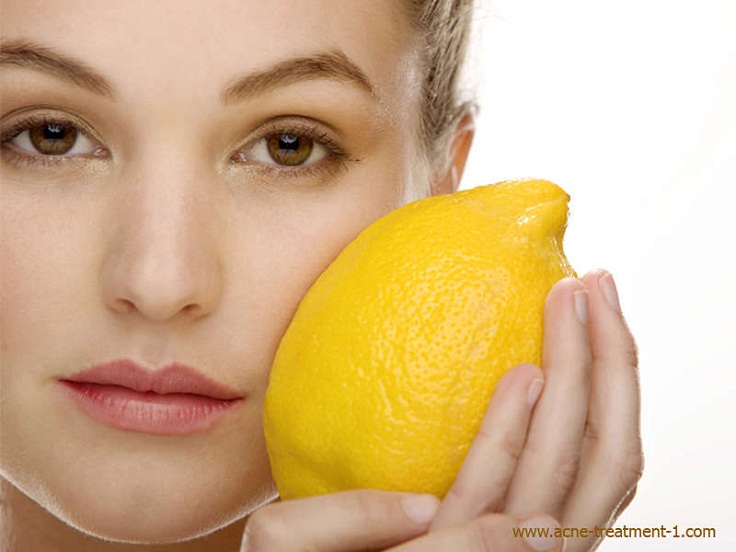 via acnescarstreatmentt.wordpress.com
Lemon acts as natural dye and removes the dim acne scars and flaws by lighting them. It has an acidic property which executes the skin inconvenience bacteria and it additionally controls the overabundance skin slickness. You need: a cotton cushion and lemon and pour freshly pressed lemon juice on cotton cushion. Apply it on your acne scars and leave it for some time so you permit your skin assimilates the juice. At the end wash it off with tepid water.
Rose Water and Sandal Wood Remedy for Acne Scars Removal
via feminiya.com
Rose water naturally feeds the skin by murdering the acne bringing about bacteria and shoe wood has cooling property to the skin and reduces the skin irritation. You need: sandalwood glue and rose water. Than mix it well to make a fine glue, apply this glue on your scars and leave it for overnight. Just wash it off with cool water on the one day from now morning.
Olive Oil Remedy for Acne Scars Removal
Olive oil is having various advantageous properties that executes the acne bringing on bacteria and profoundly sustains the skin to make it delicate and removes the scars. It acts as a natural lotion and anti oxidant that helps in skin repair and removes the scars. You need: to wash your face with tepid water and pat it dry, take some olive oil into your hands and tenderly back rub on your scars and wait for 2 hours. After that wash your face with glycerin based face wash and the process must be repeated to show signs of improvement results.
Lemon Juice & Egg White Remedy for Acne Scars Removal (Overnight)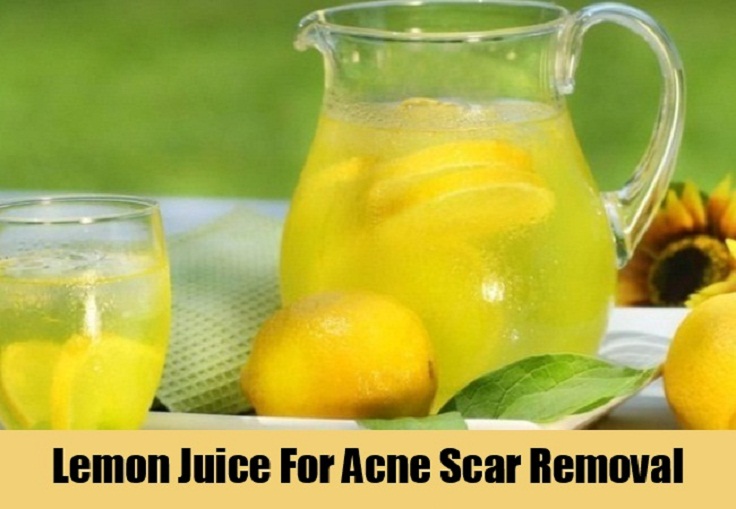 Egg white when mixed with lemon juice helps to dispose of the acne scars and staining. It keeps the skin clear from poisons and operators that cause the acne in future. It naturally sustains the skin. You need: egg white and lemon juice in equivalent quantity and beat it with a whisk or blender. Mix it well to make it as fine result and apply this on the acne scars. Than leave it for overnight so rinse it off in the one day from now morning.
 Tomato and Cucumber Remedy for Acne Scars Removal (Overnight)
via girlscosmo.com
Tomatoes are rich in vitamin A, C and sulfur, where as Cucumber are rich in vitamin A which acts as antioxidants to remove the pollutions in the skin pores and makes it refresh the skin and finally removes the acne scars. You need: tomatoes and cucumber in equivalent quantity and make a fine glue by utilizing blender. Apply that glue on your scars so leave it overnight. Wash it off in the morning and the result is: it tightens the skin, controls the oil discharge and reduces the acne scars. Our advise is to do it consistently for the better comes about.