Get the coffee brewing, grab some fun flavours, and sit back with a good book and a glass of strong, chilled coffee… this time we are talking about 10 mouth watering iced coffees. Perfect for the hot summer days!
Iced coffee — the cooler and more refreshing relative of your morning cup of joe – is a blessing come summertime. Not only does it provide you with your much needed caffeine fix, but it cools you down during those unbearably hot months. Iced coffee is a cold variant of coffee. The iced latte and iced mocha are examples.
There are various brewing methods, with the fundamental division being cold brew – brewing the coffee cold, yielding different flavour, but not requiring cooling – or brewing hot and then cooling, generally by simply pouring over ice or into ice cold milk.
Mocha Chip Frappé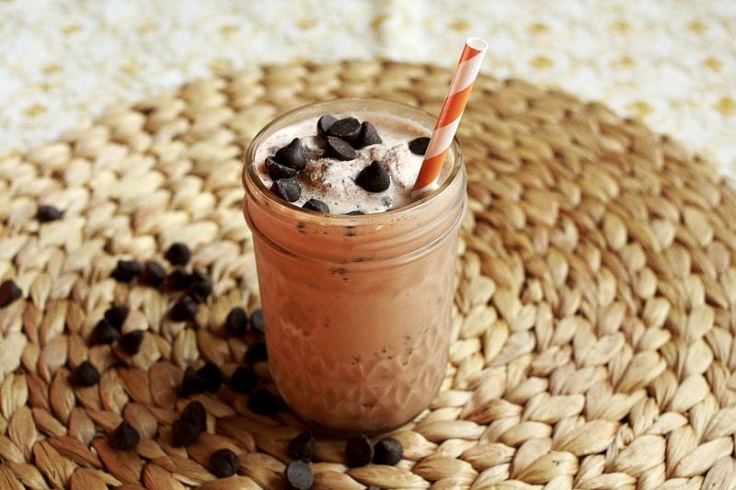 The concept is simply enough: brew some really strong coffee, let it cool, pour it into an ice cube tray and freeze it to use in homemade ice coffee or fancy treats. This morning I made an easy Mocha Chip Frappe by blending together: 4 coffee ice cubes, 2 scoops chocolate ice cream, a small handful of chocolate chips and 1/3 cup milk.
Skinny Vanilla Iced Coffee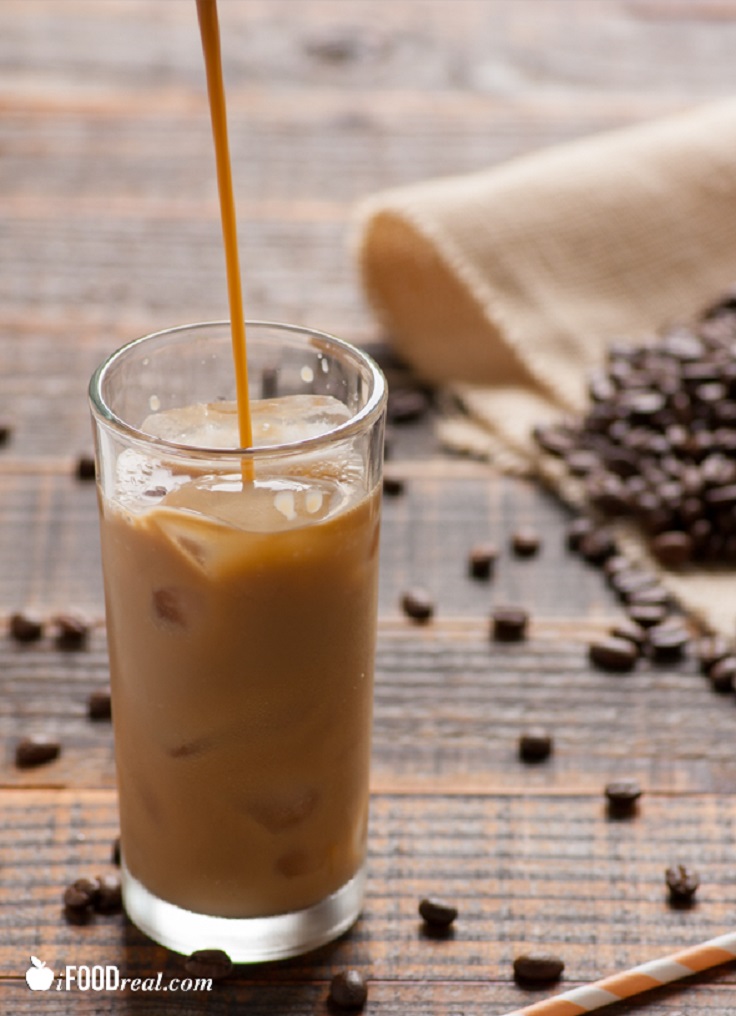 via ifoodreal.com
On a hot summer day, this glass below is my late afternoon sweet tooth craving, throwing out morning organic brewed coffee guilt. Enjoy this Skinny Vanilla Iced Coffee your way! Just don't add some condensed milk, won't be skinny anymore.
Homemade Mocha Coconut Iced Coffee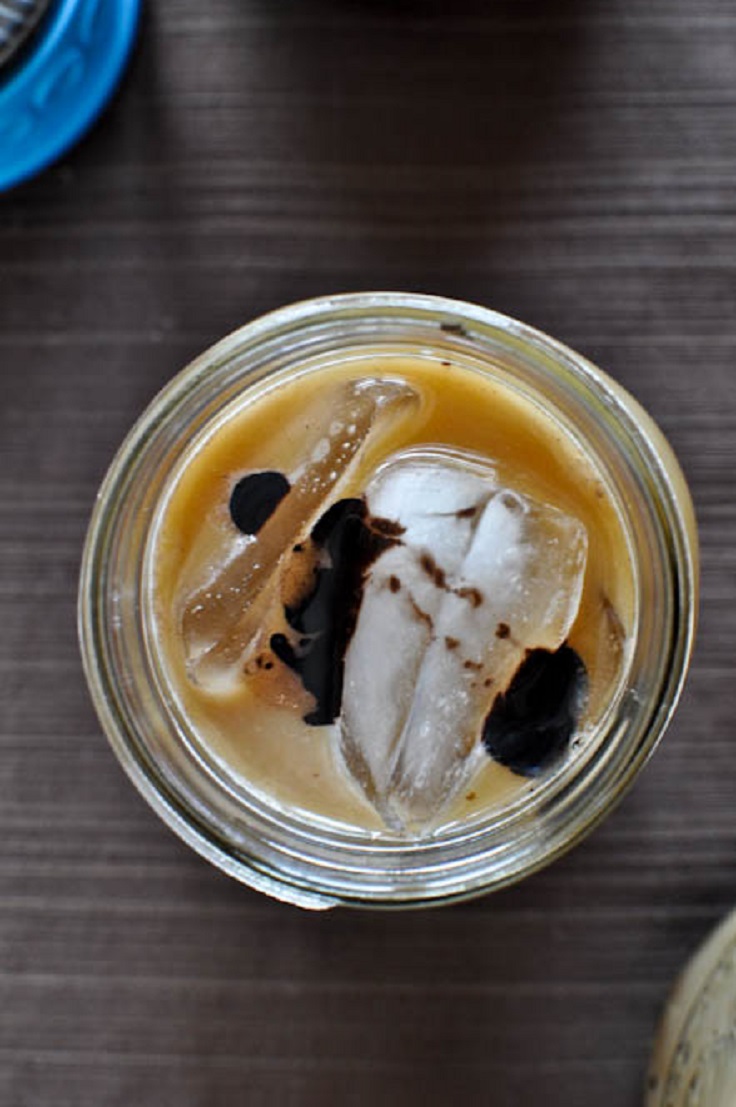 via howsweeteats.com
In the bowl of your electric mixer (or using a bowl and an electric hand mixer), add cold coconut milk and sugar. Beat until peaks form and you have the consistency of whipped cream – about 6 minutes. Fill the bottom of your glass with 1-2 tablespoons of chocolate syrup, then add ice cubes. Pour in coffee, then coconut milk, then vanilla, then sugar and mix well with a spoon. Add in some toasted coconut if you wish. Add 1-2 tablespoons of whipped coconut cream on top and another tablespoon or 2 of chocolate syrup. Drink up!
Frozen Vietnamese Coffee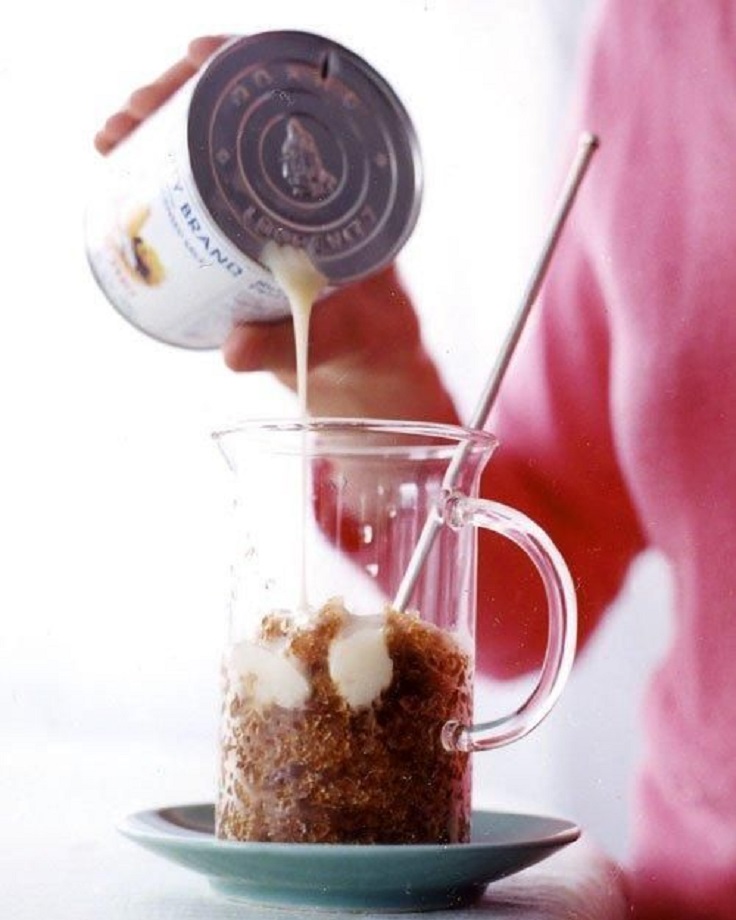 Stir together sugar and coffee until sugar has dissolved. Transfer to a 9-by-13-inch glass baking dish. Freeze at least 3 hours, or up to 8. Before dinner, scrape frozen coffee into shavings using a fork and return to freezer. When ready to serve, spoon coffee shavings into serving dishes. Serve with condensed milk for drizzling on top.
Fresh Mint Iced Coffee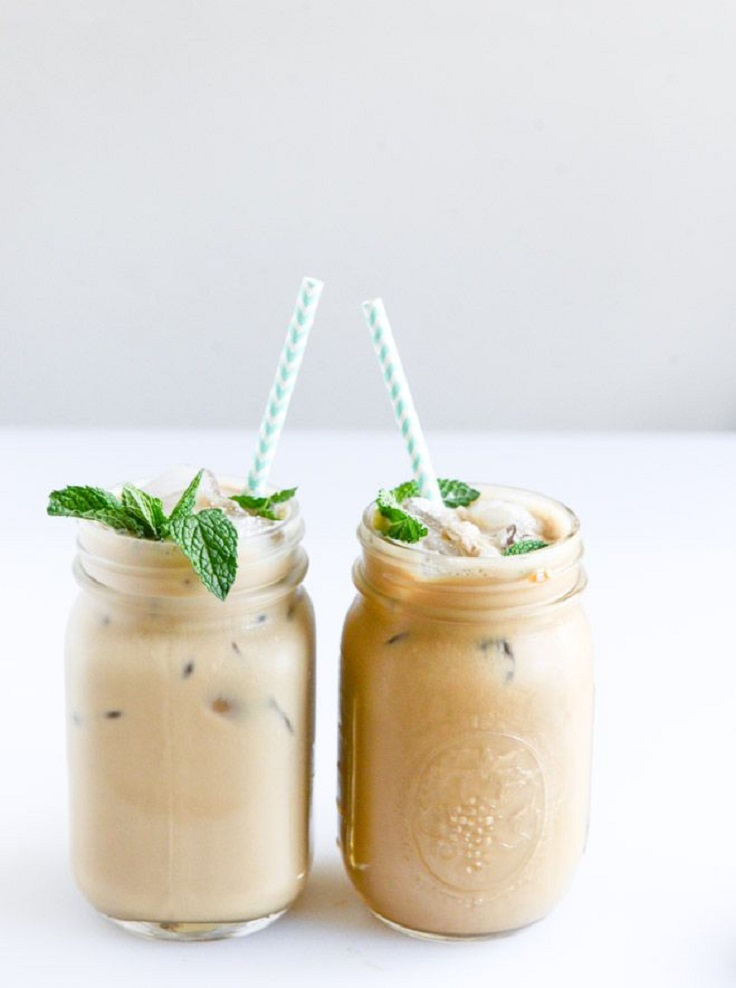 via howsweeteats.com
Iced coffee spiked with fresh mint vanilla-y syrup. It's super duper fresh and wonderful and worthy of being sucked down in three seconds. To make the cold brew coffee concentrate, combine the ground coffee and water in a jar or bowl and stir well. Let it sit at room temperature for at least 8 hours or overnight.
Vanilla Cinnamon Iced Coffee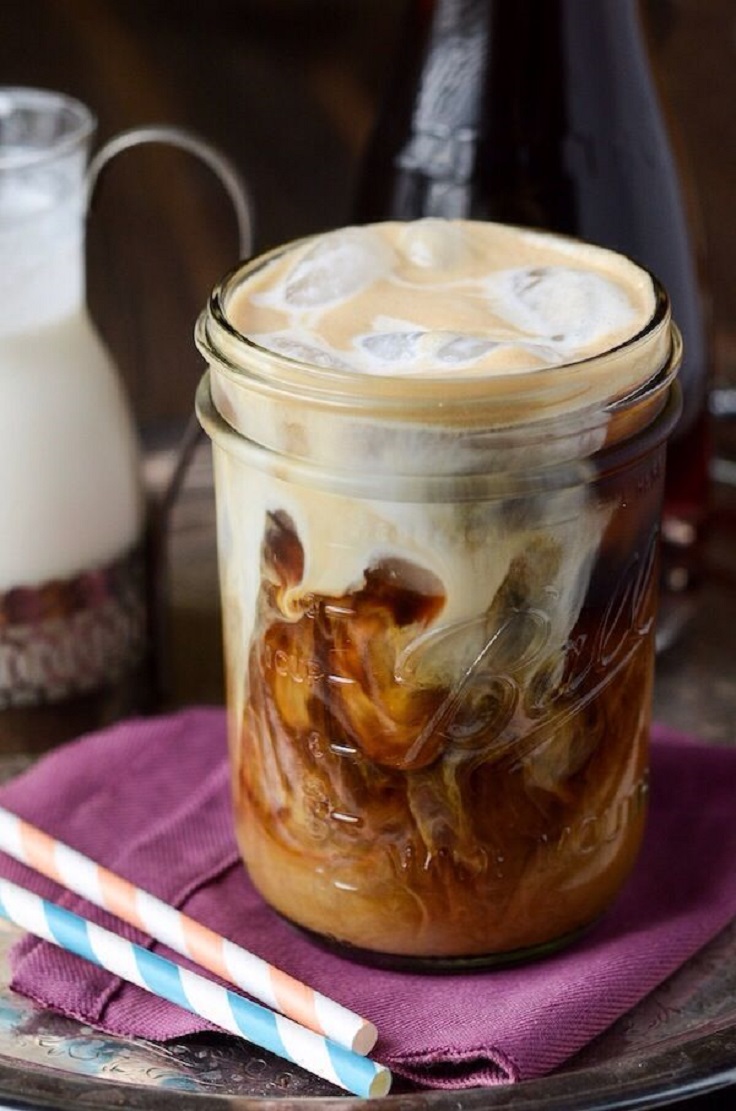 Sweet vanilla cinnamon syrup makes this creamy iced coffee extra fun. It's so easy to make and so unbelievably good that you'll never spend $5 on a store bought iced coffee again.
Mapple Frappe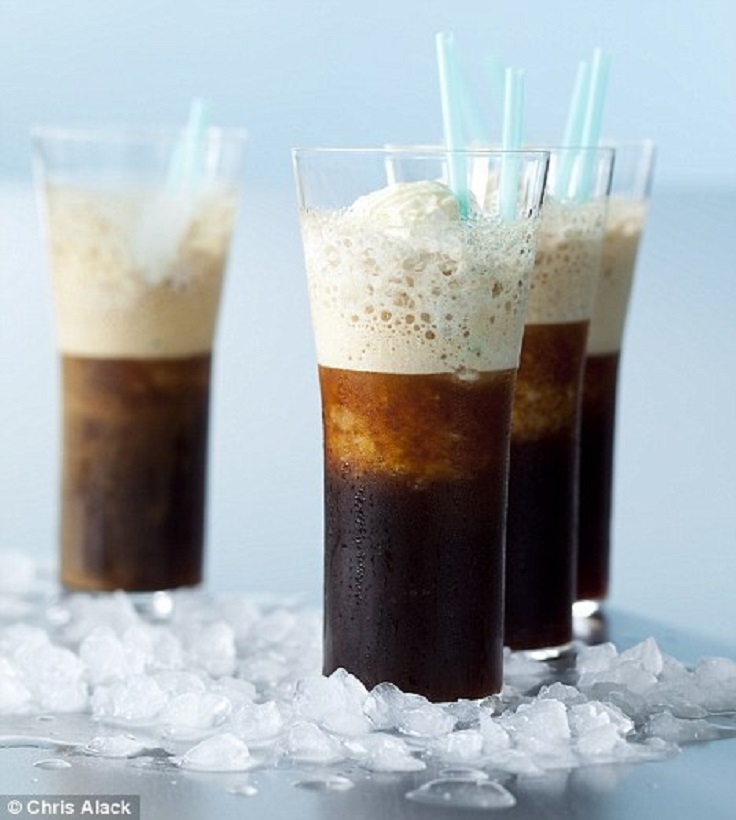 via dailymail.co.uk
Make 180 ml strong black coffee, stir in 25 g caster sugar until dissolved, then stir in 2 tbsp maple syrup and ½ tsp vanilla extract. Leave to cool,  then cover and chill. To serve, liquidise the coffee mixture with 12-15 ice cubes in a blender until pale and frothy. Divide between 2 x 400 ml highball tumblers or tall glasses. Squirt over some whipped cream, and drizzle each one with a teaspoon of maple syrup. After a while the froth will rise and settle on the top with the ice-cold black coffee below. (This recipe is for two coffees).
Kahlua Iced Coffee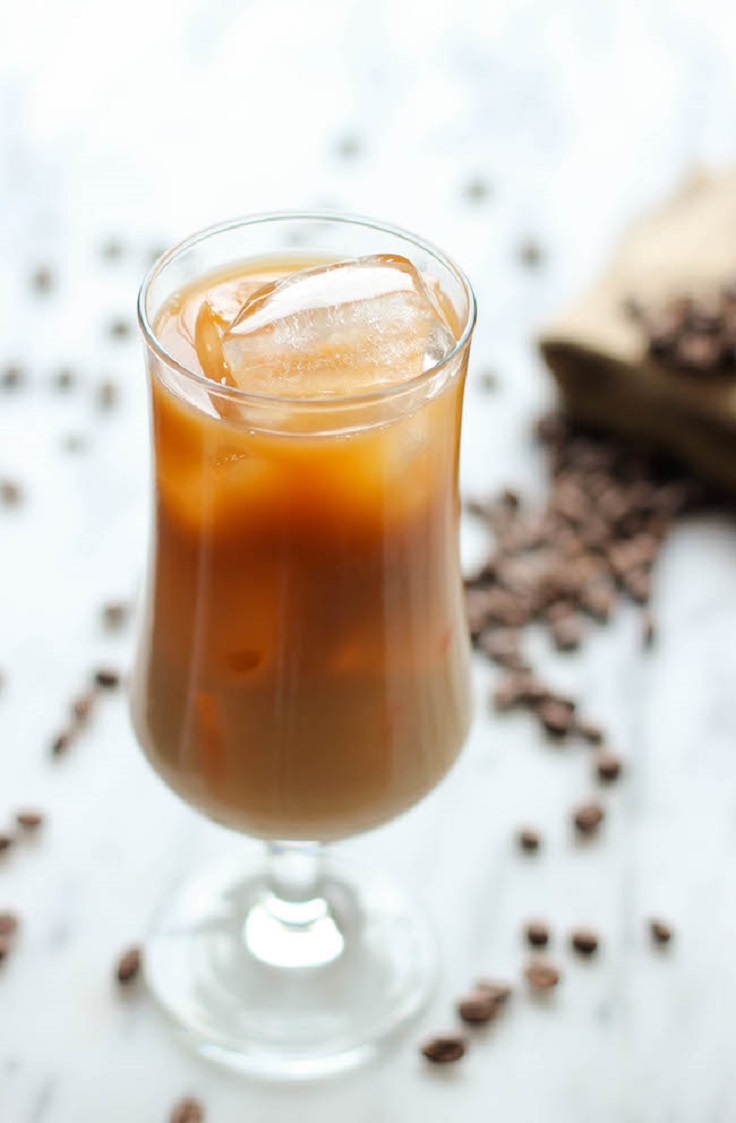 The wonderful addition of Kahlúa coffee liqueur in this super easy iced coffee maybe is one of the best combinations! It comes together in just 5 minutes, and with a splash of Kahlúa's rich and vibrant flavours along with the hint of vanilla you will perfectly start your day!
Nutella Iced Coffee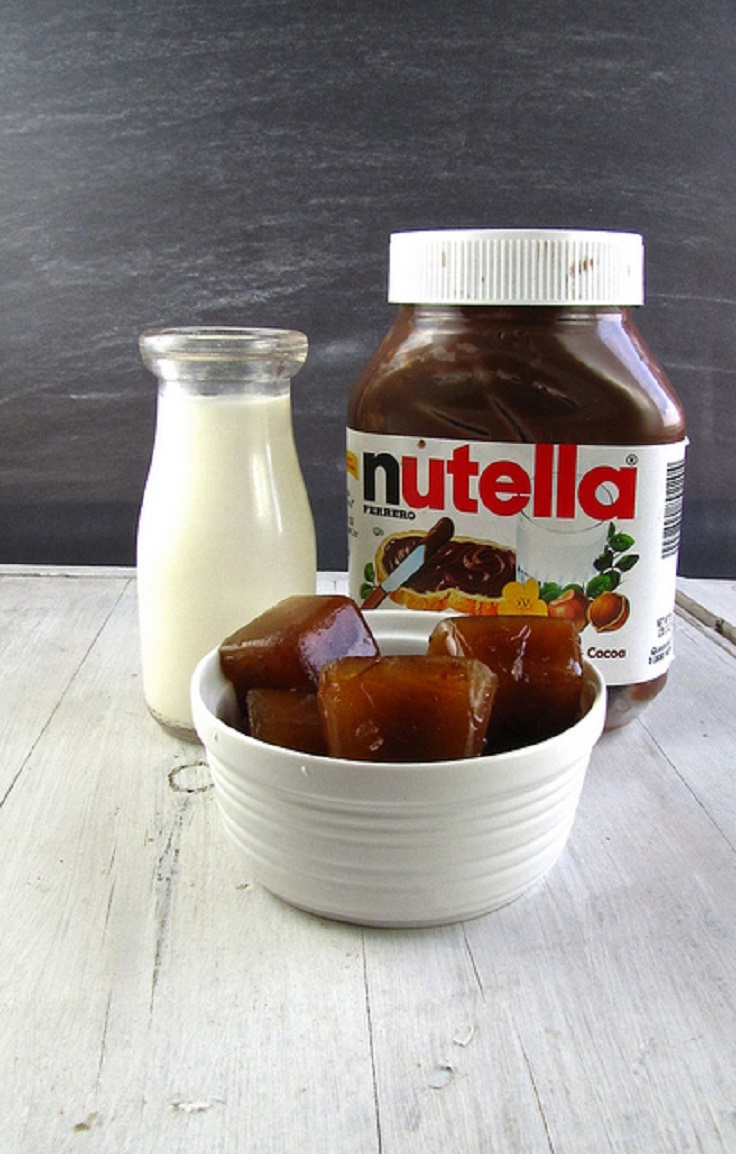 Pour some coffee into ice trays and freeze it for the easiest iced coffee treats.  Just throw in your favourite flavours along with the coffee ice cubes and it is fun to experiment. For example you can make some Nutella coffee ice cubes. What do you say about it?
Pumpkin Spice Iced Coffee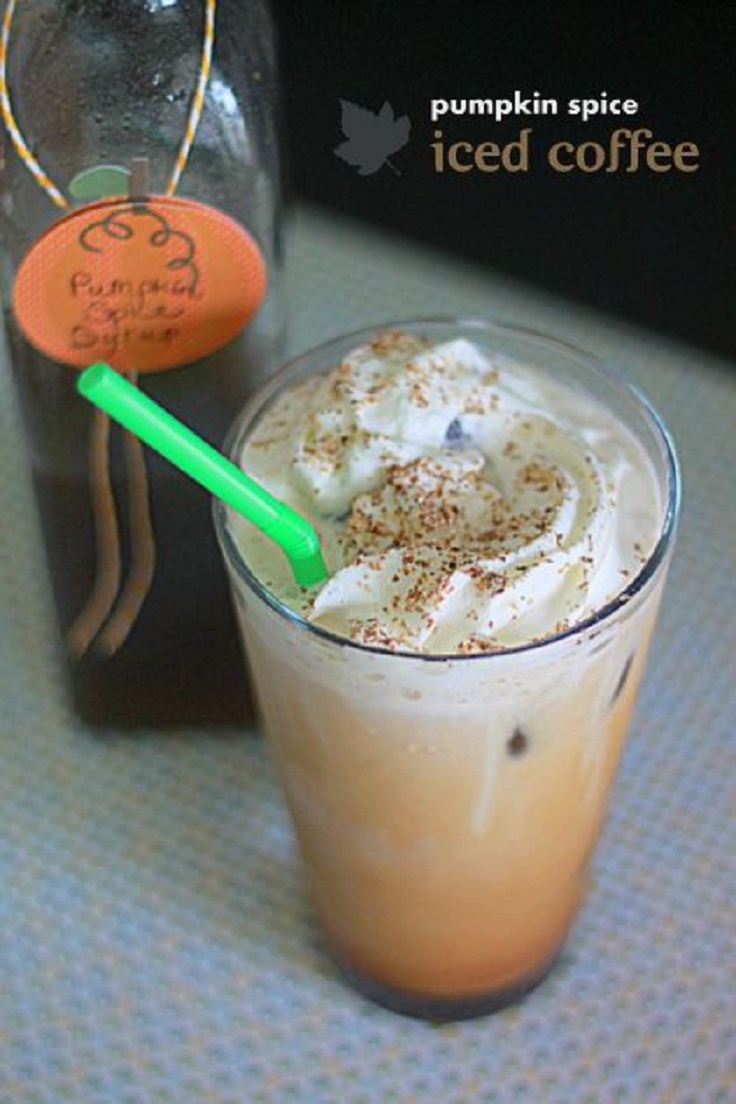 With this seriously delicious pumpkin spice development, you may have to take your warm-weather iced coffee addiction to year-round status. Pumpkin, nutmeg, cinnamon … perfection.