Clean eating is the huge hit in the past few years everywhere in the world and with a reason! This big trend has nothing with losing weight and obesity – one of the biggest problems a human body can be faced with! People are trying to eat clean for many reasons, but the most popular is that they want to remove chemicals from their body and diet and also, they're taking care of their general health!
By eating healthy and fresh food which is rich in vitamins you'll look and feel better after just a few weeks! So, think no more… here is a list with 10 amazing ideas you can include in your clean eating plan! They are all tasty and packed with healthy nutrients that'll transform you into a whole new person!
Baked Eggplant with Mozzarella & Figs
via gfreefoodie.com
Are you hosting a party on your own and you're in a search for something clean, light and tasty?! Then look no more and make this baked eggplants which are stuffed with delicious Mozzarella cheese and figs that're giving an unique taste! Your guests will be satisfied, that's for sure!
Broccolini, Turkey and Baby Potatoes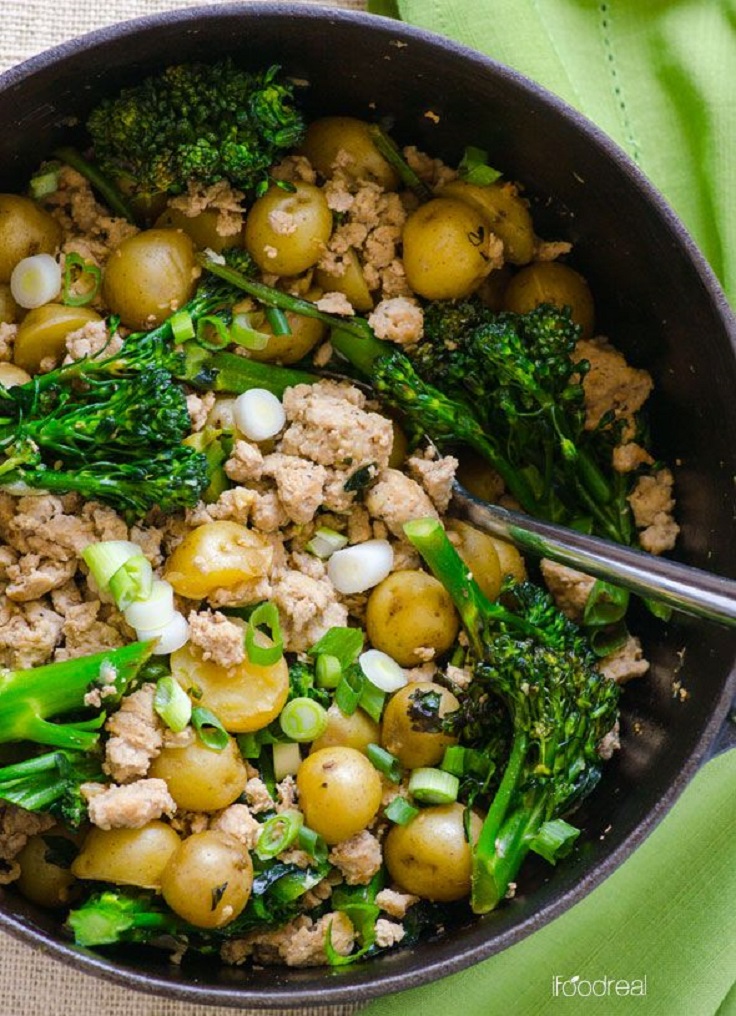 via ifoodreal.com
When you don't have a lot of time and you're in a need for something completely healthy which won't take you a lot of time for preparation, then make the famous Broccolini which is a perfect mix of healthy ingredients like broccoli, turkey and baby potatoes! You'll have an amazing lunch meal in no time!
Grilled Salmon with Avocado Salsa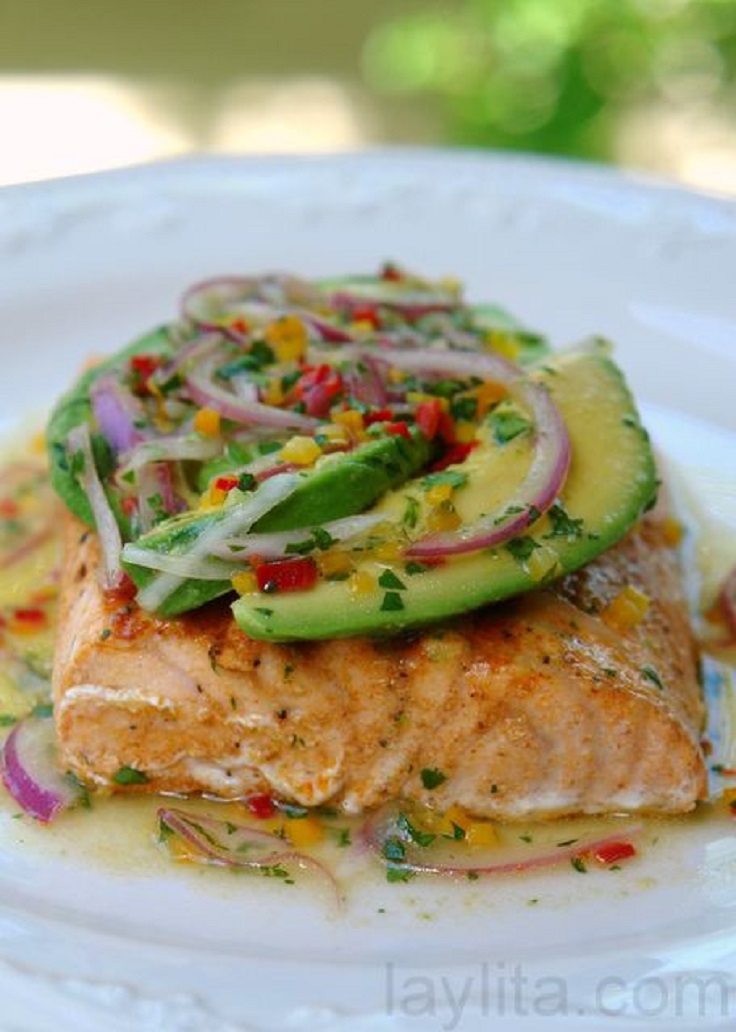 Salmon – the favorite fish in the world can easily become a part of your clean eating plan if you prepare this recipe with creamy avocado salsa and vegetables! It's something that'll blow your mind in a minute!
Chicken and Broccoli Stir-Fry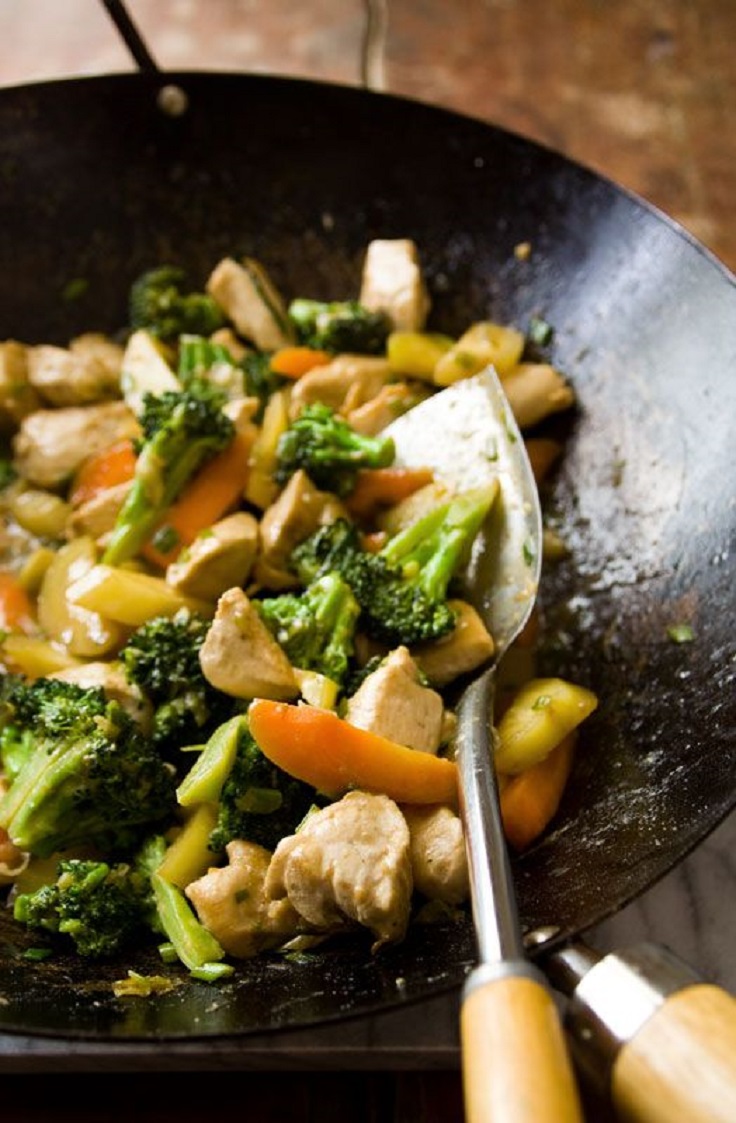 via healthyseasonalrecipes.com
Not every meat can be a part of your clean eating meal plan, but chicken surely does! There are many ways you can prepare it, but we've made a decision to include a recipe that's packed with broccoli! It's something you'll want to cook it more often!
Hot and Sweet Slaw with Jerk Spice Salmon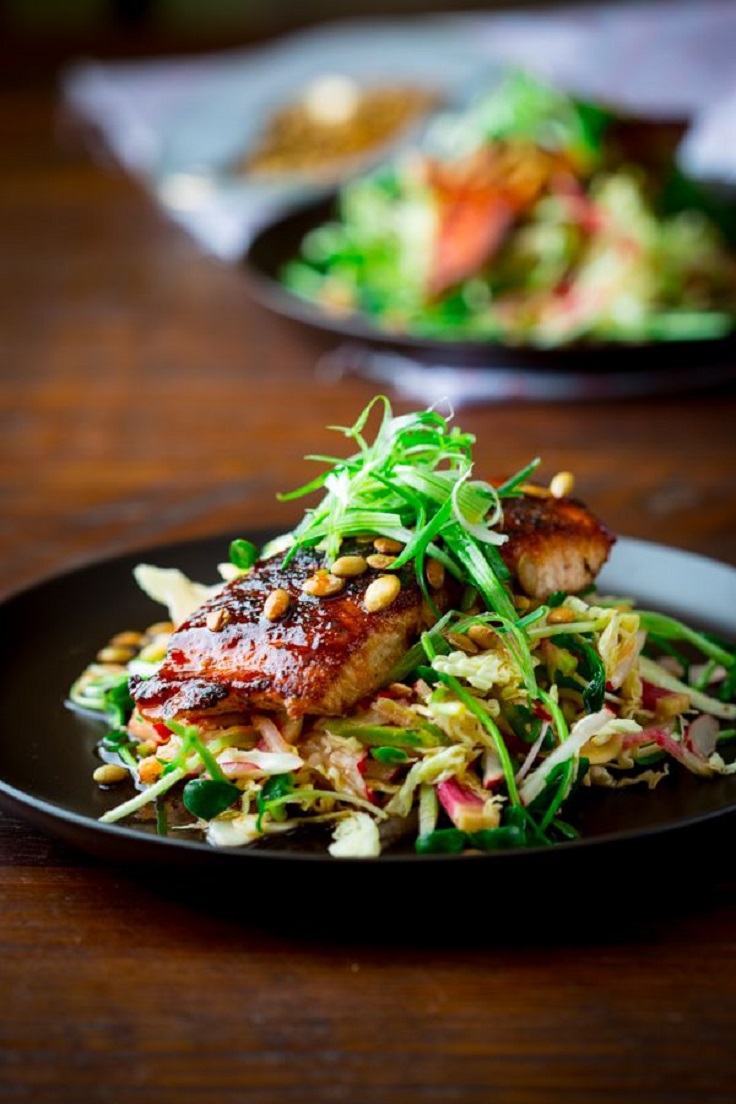 via healthyseasonalrecipes.com
One more salmon recipe, but this one is even more healthier than the previous suggestion, because it's infused with ingredients that're high in protein and fiber and it'll keep your metabolism to go strong! Serve it with a glass of white wine, for a better taste!
Zucchini Noodles with Pesto

Nothing is healthier and tastier than zucchini noodles with Pesto sauce! This specialty can easily become a favorite clean meal for everyone because it's tasty, easy to prepare and it comes with picture instructions which will make your life easier!
Shaved Golden Beet, Carrot and Radish Salad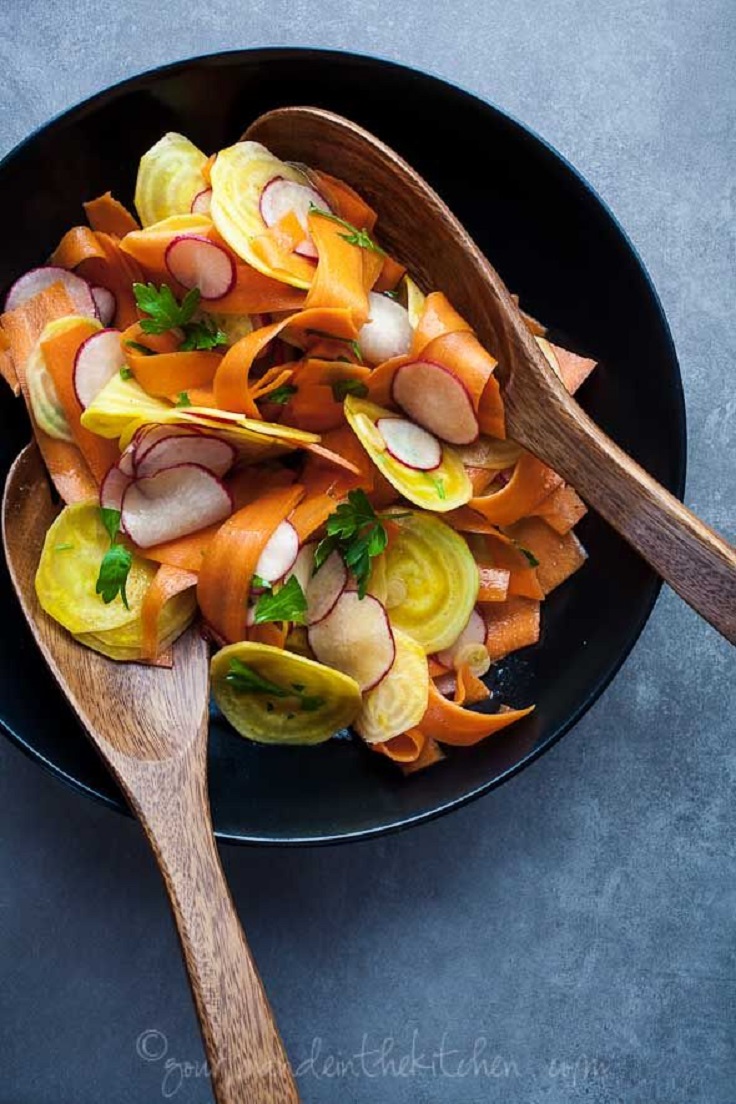 Make a clean salad with beet, radish and carrots and refresh yourself in the best possible way during the  hot summer days! For a better taste squeeze lime in it, we assure you that this little trick can do miracles in the kitchen with almost every meal!
Sesame Quinoa Spring Rolls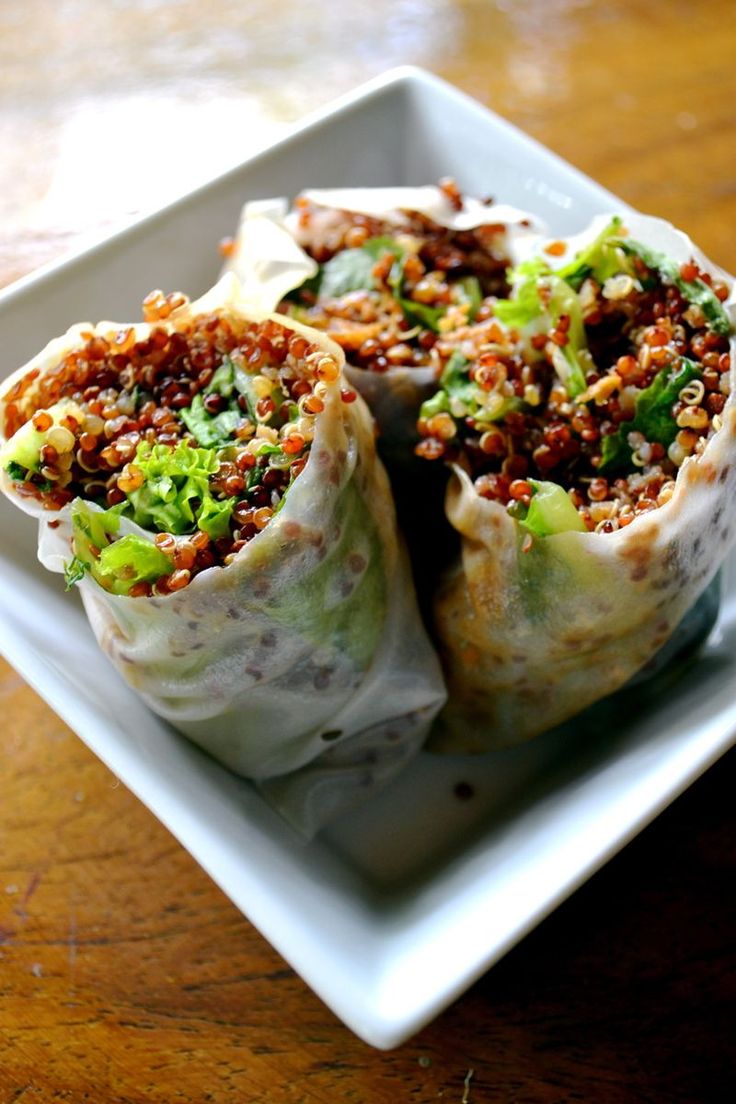 When it comes to the spring, spring rolls are something that will take you out from your boring cooking routine immediately! They are perfect for everyone who wants to eat detox food without chemicals! Plus, they have totally rich taste which will make you to crave for more and more!
Spaghetti Squash Shrimp Pad Thai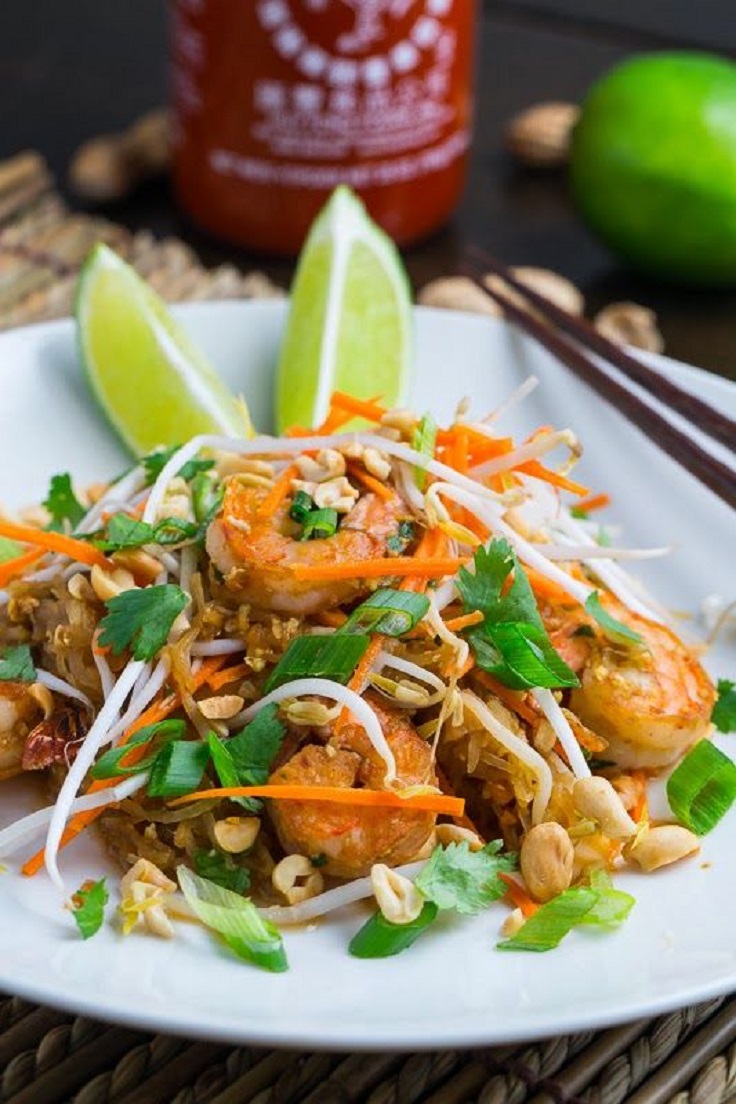 Satisfy your cravings for seafood even when you're eating clean and prepare spaghetti with shrimps in a way that's different from anything else! It's flavorful suggestion, just perfect for all lovers of food rich with spices!
Smoked Salmon Soba Bowl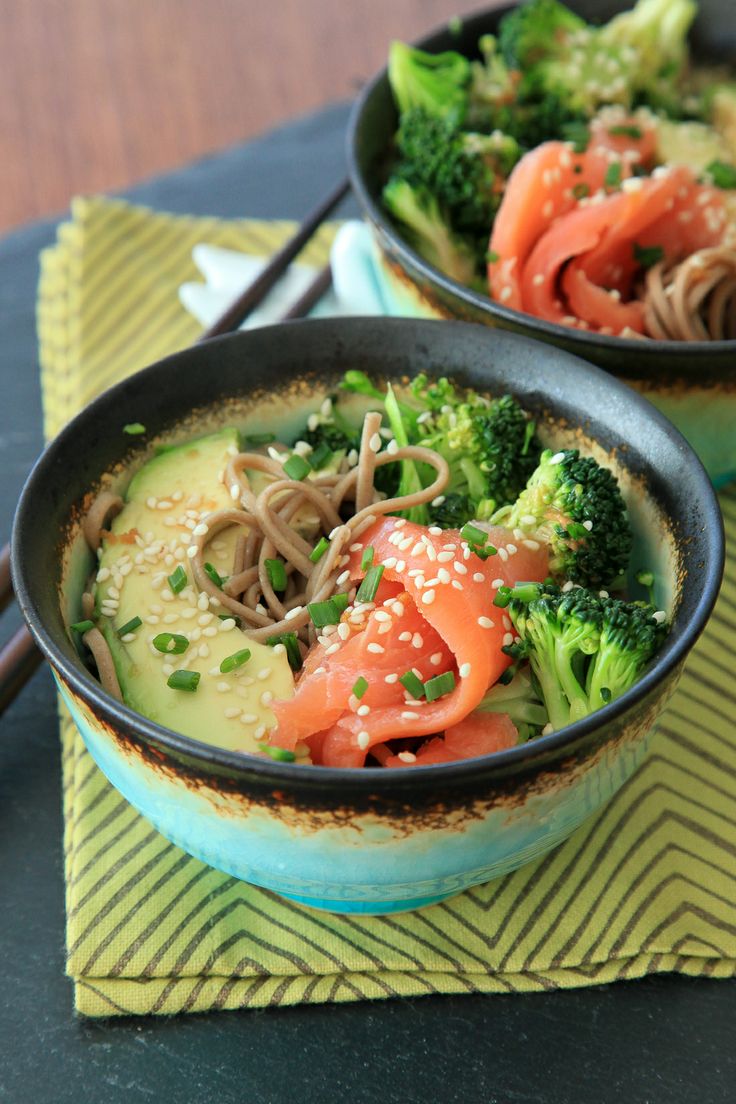 via snixykitchen.com
We're closing our list of clean meals with an idea called Smoked Salmon Soba Bowl! This is out of the ordinary suggestion, the real deal for everyone who wants to try something new and who is interested to experiment in the kitchen!