Plastic is one of the most popular and useful materials of modern times. Its popularity is part of the problem because we now use about 20 times more plastic than we did 50 years ago. Here is some statistics. Americans used about 50 billion plastic water bottles last year. However, the U.S.'s recycling rate for plastic is only 23 percent, which means 38 billion water bottles – more than $1 billion worth of plastic – are wasted each year. However, we can optimize the lifespan of plastics by reusing and recycling items as many times as possible. There are many creative ways to re-purpose plastic bottles into some useful items. Here you can find top 10 imaginative DIY projects with plastic bottles. We have rounded up some of the most frugal and useful ways to give your plastic bottles a new purpose. Take a look at our examples and enjoy crafting!
1. Parrot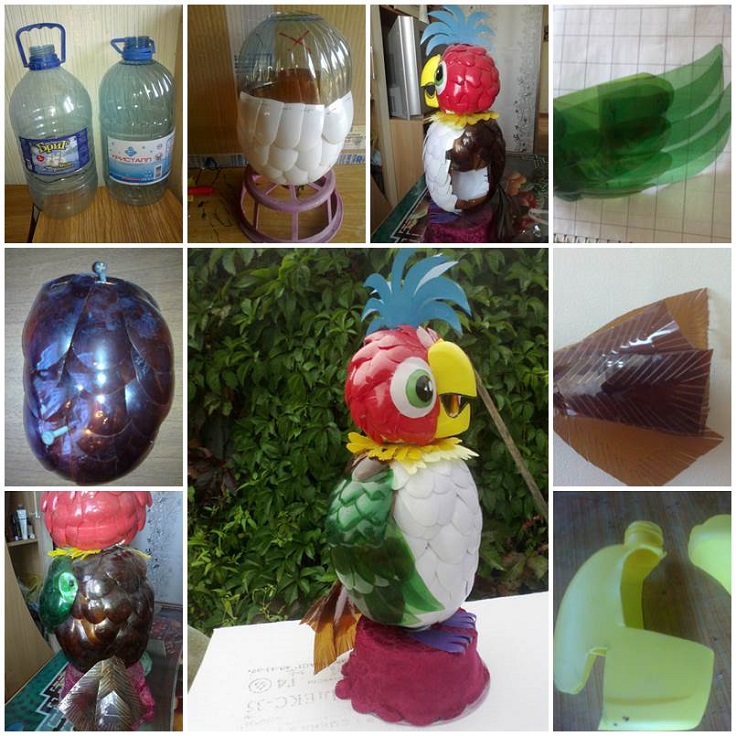 Plastic bottle craft is a nice way to recycle plastic bottles. Here is an imaginative DIY project to make a cartoon figure, Parrot Kesha, from plastic bottles. It looks so cute. It is great décor for indoors or outdoors. For this project you will need plastic bottles, knife, glue, paper and a lot of patience.
2. Parking Canopy
To create a canopy for shading from the sun 1,581 recycled soda bottles were used. The project incorporated 3D to generate the desired surface created by the bottom of the soda bottles. The project sought to stimulate creative alternatives for recycling and reusing materials. It is not as complicated as it looks give a try!
3. Magnolia Brooches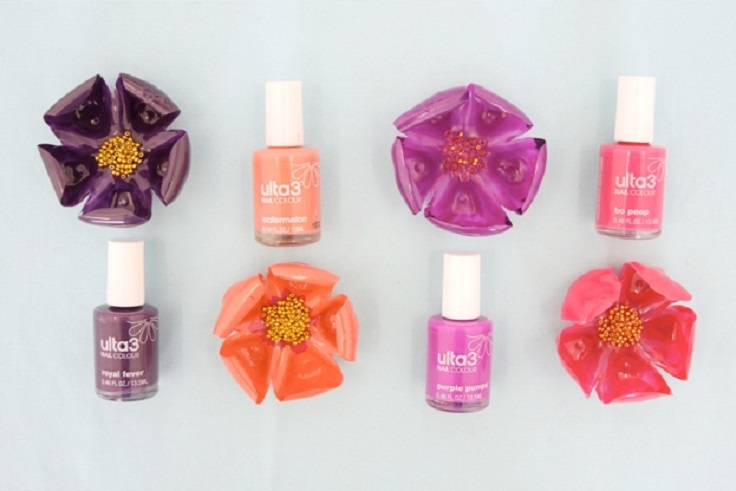 Can you believe these beautiful brooches are made from plastic Coke bottles? There are very beautiful and could be perfect gift for Mother's Day. Take a look at this tutorial and make your own magnolia brooches.
4. Milk Bottle Floating Clock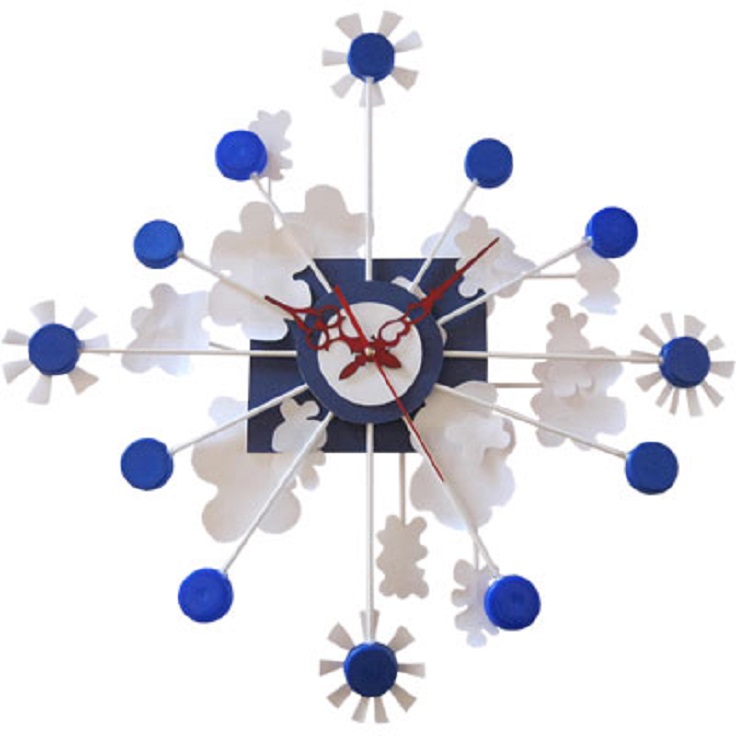 Recycling and making new and interesting upcycled products from so-called "junk" is easy with some creativity and a little effort. Here you can find step by step instructions showing how to make your own beautiful recycled clock by recycling plastic milk bottles.
5. Flowerfall Curtains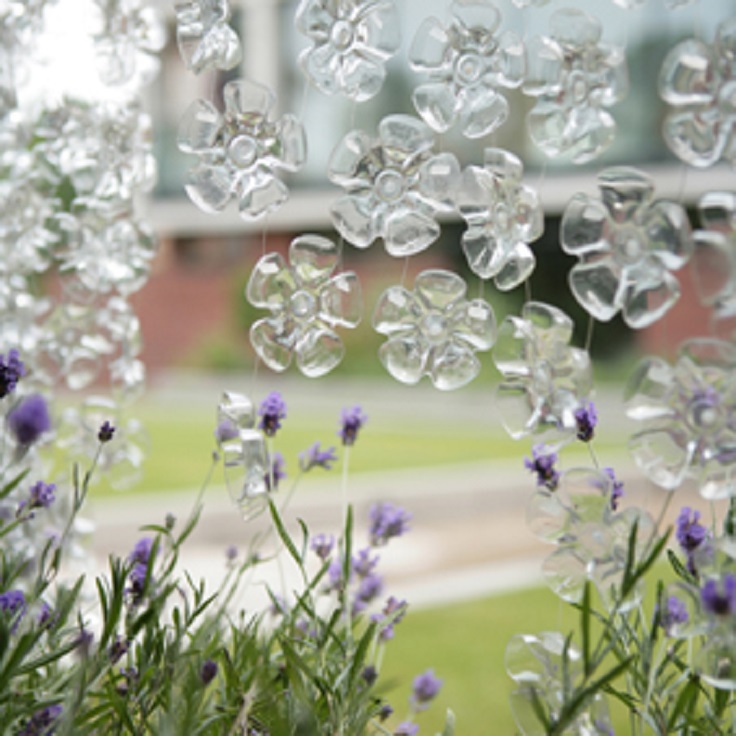 This design has multiple applications in your home, office, garden, bar or cafe. Use it as a beautiful window screen, a room divider or as a decorative canopy. Flowerfall can be made to width and length depending on your requirements. You will need a bottoms of the plastic bottles which you will connect with thread, or fishing line.
6. Fairy House Bottles
If you have a bottles stashed away you can make a wonderful fairy house of them. Just cut out windows and doors and open spaces from with a knife. It is pretty easy to do and there are a lot of bottles that will work for this such as bubble bath bottle, bleach bottle, juice bottle and fabric softener bottle. Once they are thoroughly rinsed and dried then you could get crafting with them together with your kids. Have fun!
7. Whimsical Spring Wreath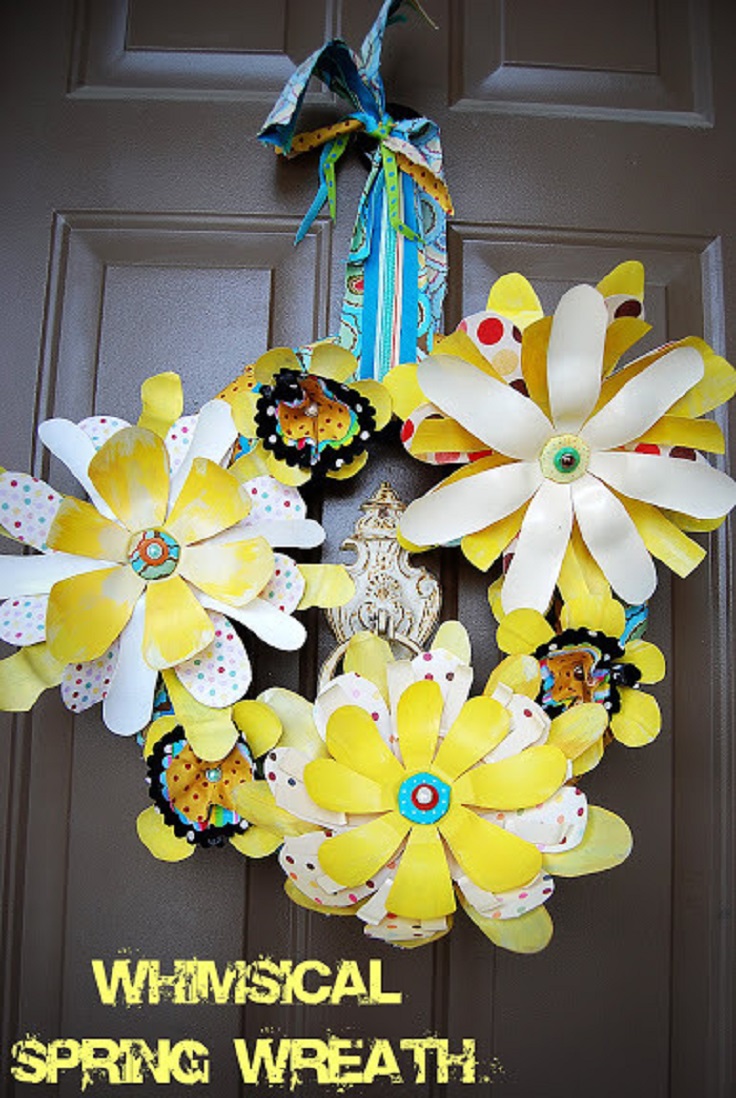 For this project you have to make flowers in different dimension from the plastic bottles, painted in different colours then connect them in a wreath form. This spring wreath reminds of the flowers on the Alice in Wonderland ride. So cute!
8. Table Decor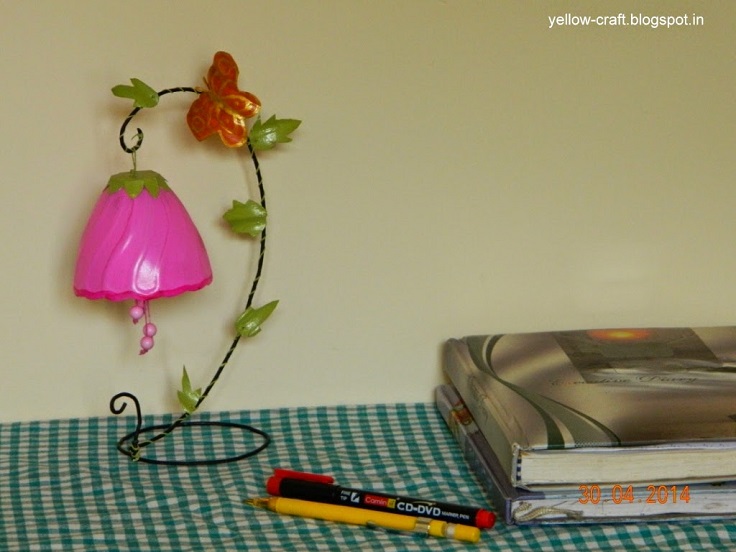 This is the easiest craft ever that can be made with a plastic bottle. You will need to take off the bell shape of the plastic bottle, and cut the butterfly and leaf shapes from the lower part of the bottle. Then colored them with acrylic colours and attaching all required details in pictures. Very easy, right?
9. Plastic Bottle Fragment Collar

via usefuldiy.com
Do you know that you can make an imaginative piece of jewellery from plastic bottles? Fantastic right? Take a look of these examples. For this project you will need pieces of plastic bottles in different colours. Use your imagination and make your own unique jewellry.
10. Plastic Bottles Ottoman
via hometalk.com
This is incredible and cheap idea – Ottomans made with old plastic bottles! Perfect solution if you have a lot of guests and not enough seats to all of them. Apart from being really useful they can bring a nice and creative decoration to any room of your home and the only things you will need are some simple materials and a bit of time. Be creative and try to match your new ottomans with the decoration of your house!