Cooking is art, but art is messy. Looking for a way to make cooking easier and cleaner? We present you the most practical culinary tools that  will make you see cooking in whole new light.
The fast-progressing technology created with one main goal – to simplify and beautify our lives did not leave out our cooking gadgets. Doing everything possible to enhance the cooking process and making tasks like removing corn kernels from cobs seem effortless these devices scream "Buy me!".
Take a look at the gadgets that along  with making food preparation easier and faster, these gadget are appealing to the eyes and would complete the design of any modern kitchen.
Egg Yolk Extractor
via thegreenhead.com
Leaving out all the messiness, this gadget separates the yolk out of the egg with ease. It is really helpful while cooking and especially while baking.
Corn Stripper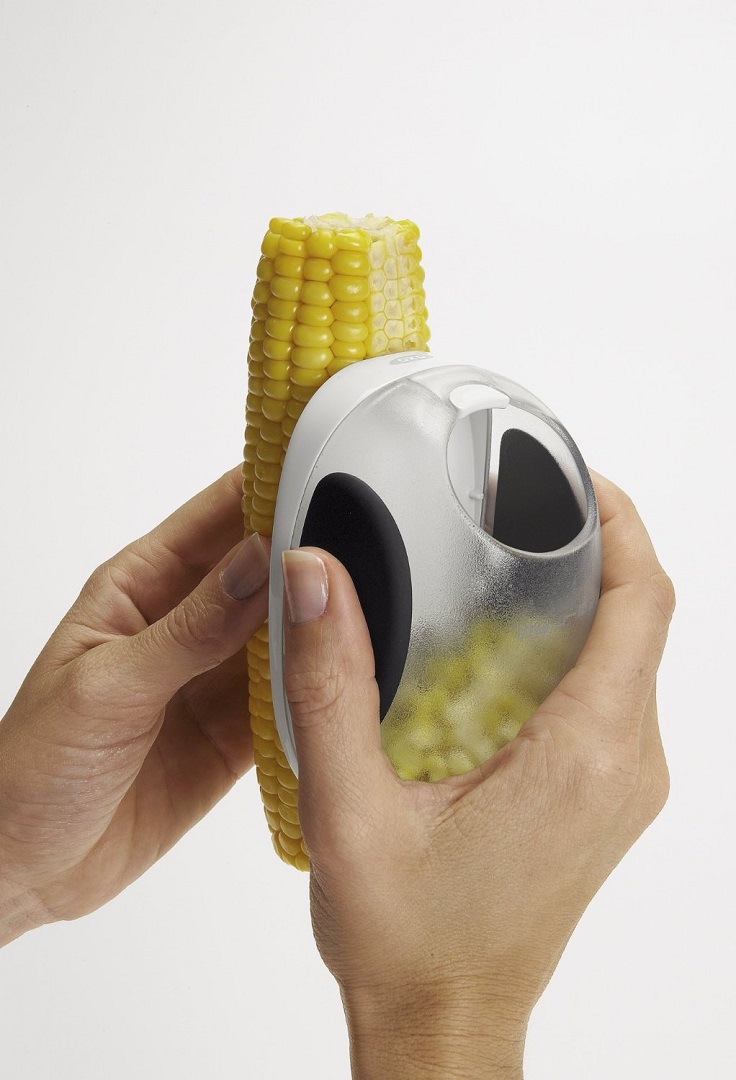 Removing corn kernels from cobs has never been easier! Compact and convenient, the corn stripper saves you a ton of time in the kitchen.
Vegetable Chopper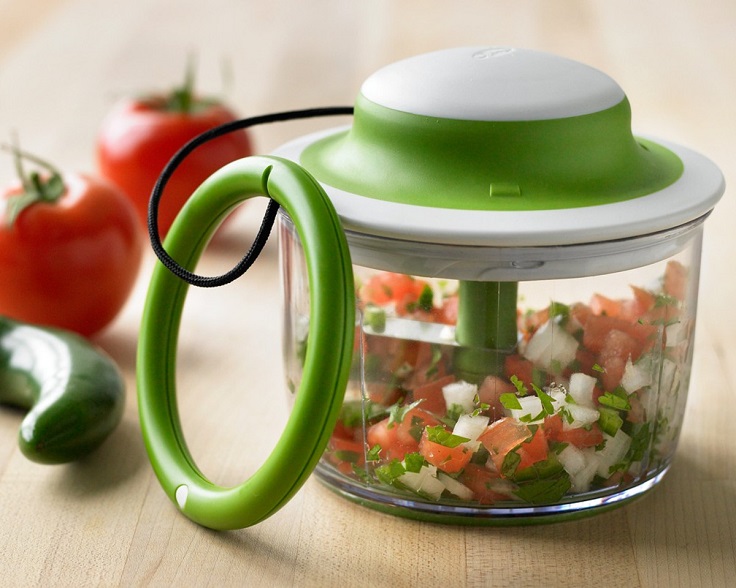 Replacing standard kitchen equipment, this device allows you to evenly and efficiently chop fruits, vegetables, herbs, nuts and meats without a cutting board.
Zip Zester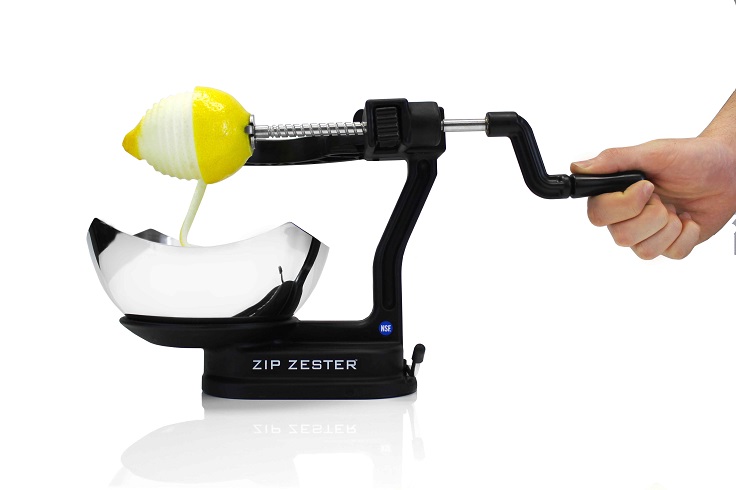 Safe, clean and efficient zest removing. Separate zest and peel vegetables and fruits without any effort. You definitely want this awesome gadget in your kitchen!
Sushi Made Easy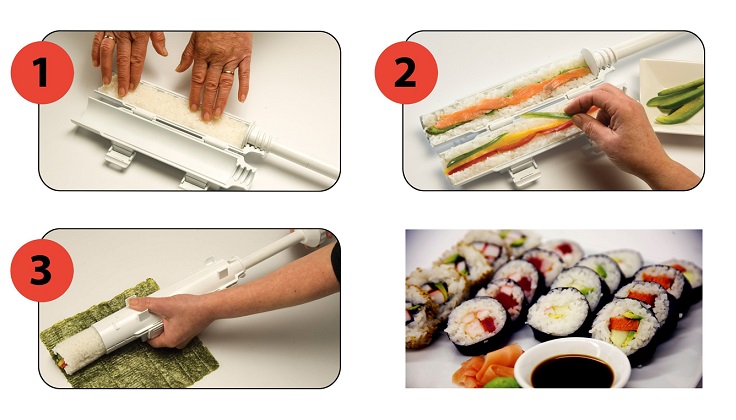 via ahmadjn.com
This kitchen tool will make you a sushi expert. Fill the gadget with your own choice of sushi ingredients and create perfectly formed sushi.
Spoon Holder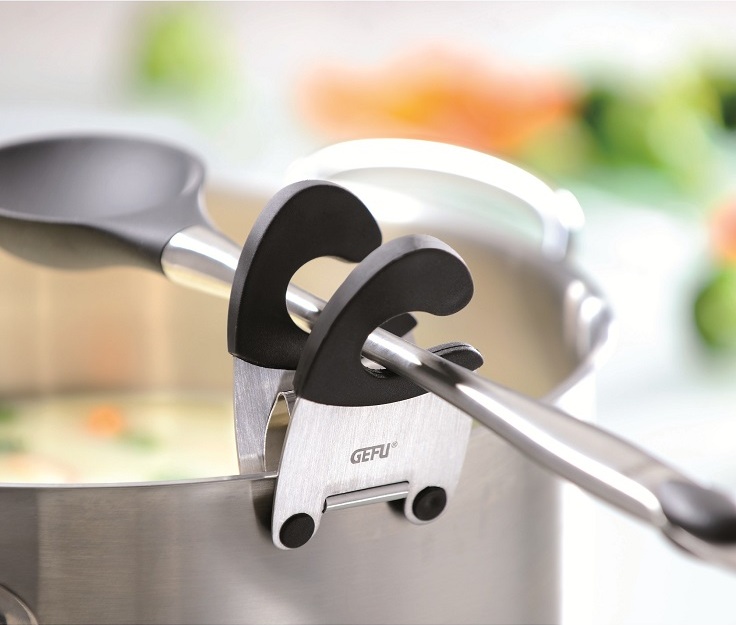 via 1a-neuware.de
Say goodbye with messy cooking with the new spoon holder! It is attachable to any cooking pot or bowl.
Spaghetti Measurer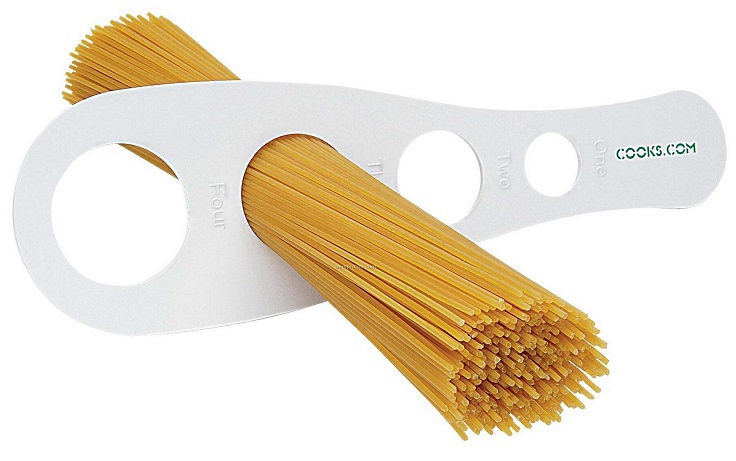 Having trouble finding the right amount of spaghetti for your meal? This device resolves your problem. It is designed with 4 measurement holes it gives you the exact amount of spaghetti depending on the number of people the meal is made for.
Finger Protector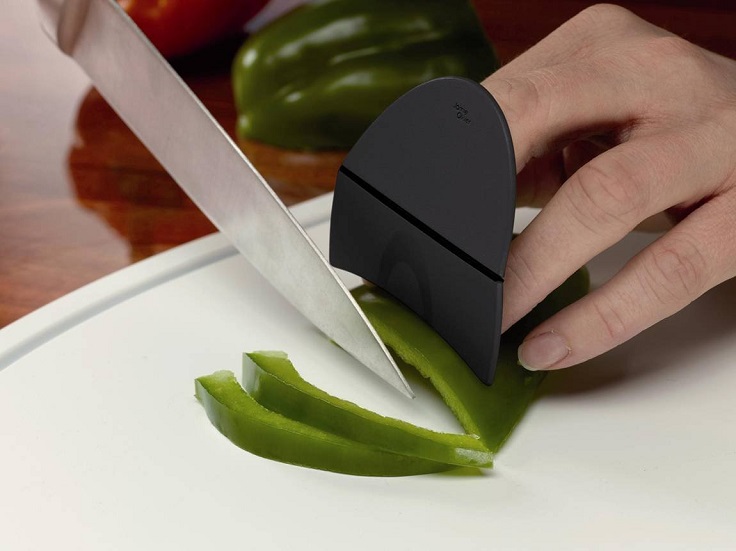 via amazon.com
Offering safety while chopping the finger protector is the kitchen tool we all need in the kitchen.
Tomato Slicer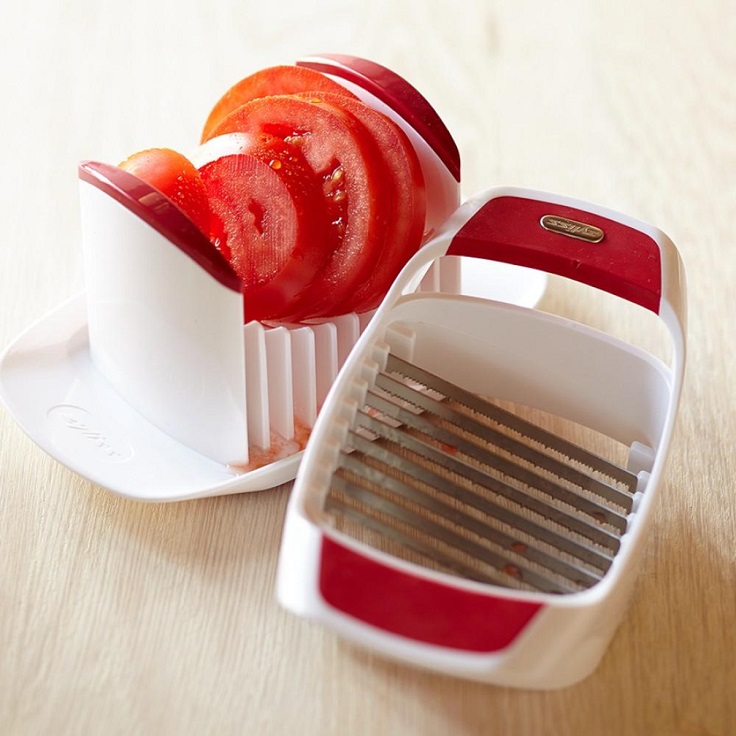 The tomato slicer represents an even quicker and safer way of chopping fruits and vegetables. It is the ultimate time-saving kitchen appliance.
Stem Hand Juicer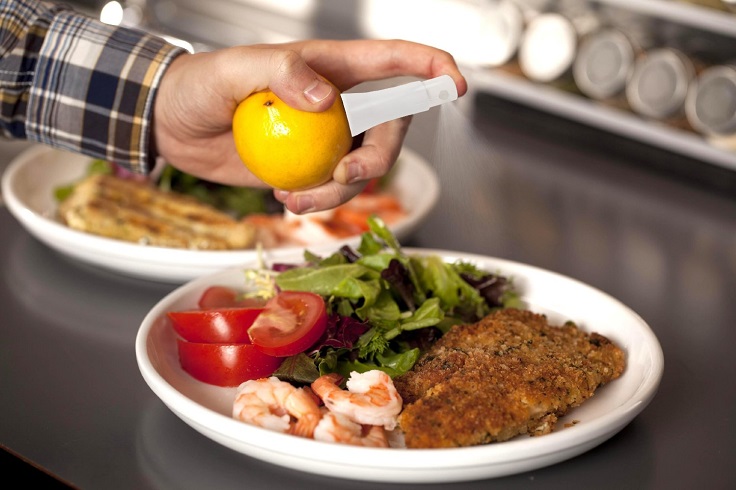 Instead of getting your hands and utensils all messy by cutting up fruits before juicing the stem hand juicer allows you to spray juice directly from the fruit!