Ho ho ho! Christmas is coming! You decorated your house, you decided on which Christmas recipes you will prepare, yet the most important thing remained unresolved – the Christmas gifts. The art of giving a present is a skill that not everyone has, especially when it comes to men. Sometimes we need a little help to choose the right gift for our loved one, our son, brother, father or male friend. A gift that will be a complete hit and will make them smile.
Yes, you can always ask them directly what gift they would be most happy with, but we must also admit that asking what kind of gift they want is not the most interesting and inventive way to give a gift to someone. During the Christmas holidays, we have to capture the moment of surprise.
On the other hand, it is always interesting when you give a present that is unconventional and unique, and it is even more interesting when you make the gift yourself. Handmade gifts are a cute way to show your love and appreciation. However, various factors can influence the choice of gift, but the biggest problem is usually the imagination. To make things easier for you, we have selected the most unique innovative ideas for DIY Christmas gifts for men. We have carefully selected gifts suitable for literally everyone: from your son to your father, husband or friend.
Remember, the most important thing is to have fun and enjoy the quest. Let this be a fun mission, instead of nervous torture.
Necktie Zip Pouch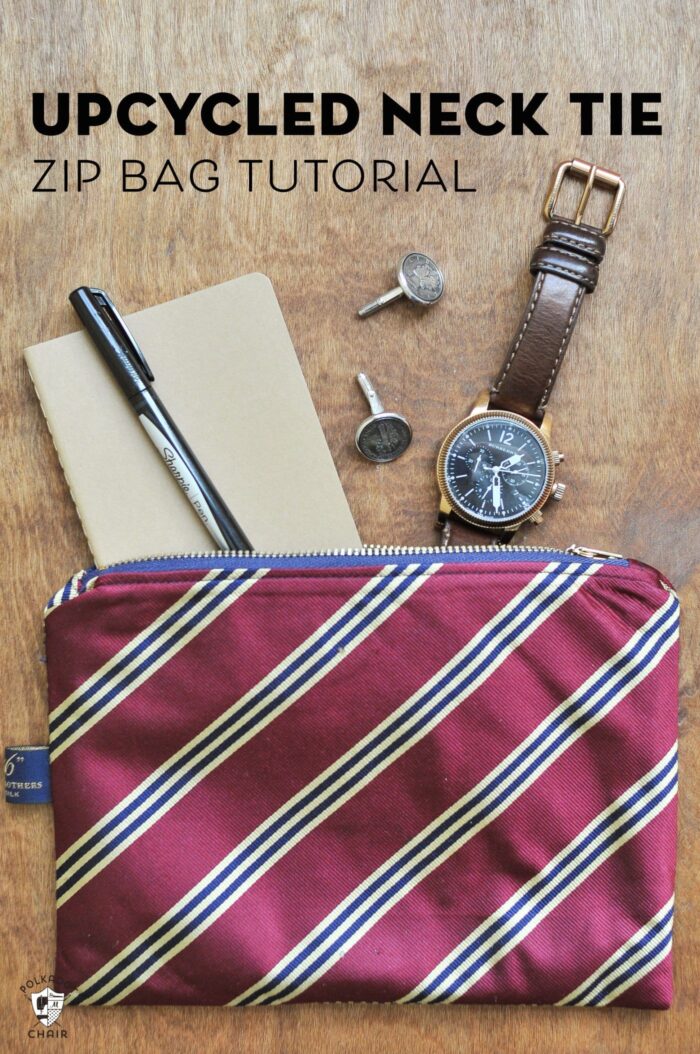 You must have some old neckties at home. Believe it or not, those neckties, instead of sitting somewhere tucked away in your closet, you can make a super interesting zip bag from them. This DIY pouch is totally carriable and useful. Plus it looks quite elegant and refined. It's a great present for your husband or your father.
Record Bowl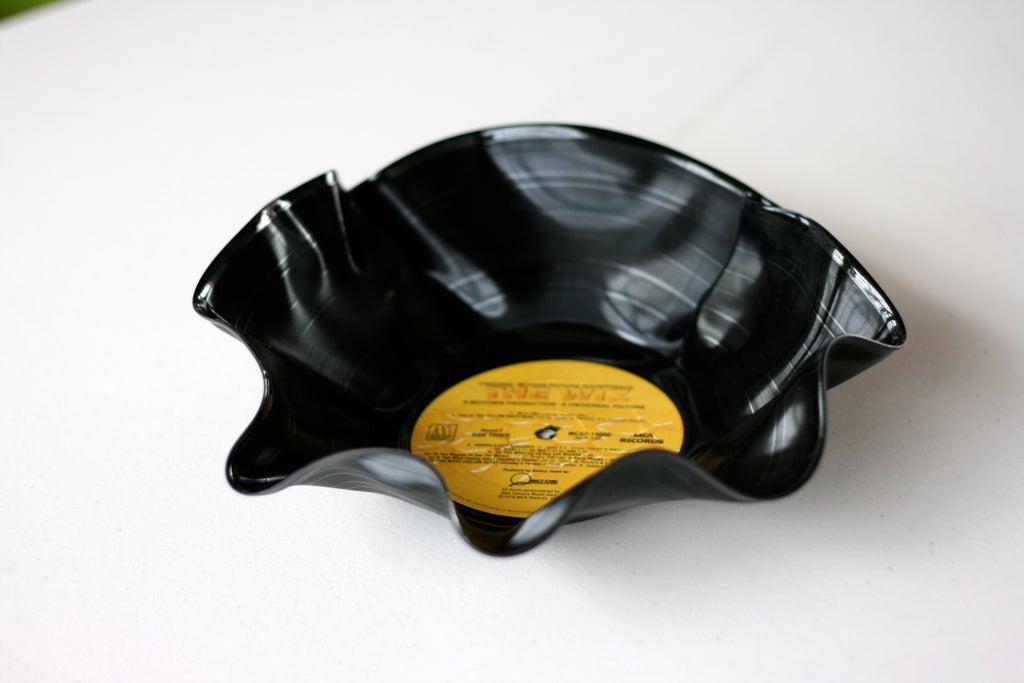 Here's another outdated item in your house that collects dust – old and damaged records. Since they are no longer good for listening to music, you can turn them into a unique record bowl. A great idea for a classic and useful gift.
Inventive Year Calendar with 12 Dates
Tutorial: mirandawalker.blogspot.com
Now, we offer you a gift ideal for your special one. This is an interesting mini calendar that you can fill with all the ideas and plans for your beloved partner planned ahead for next year. Make sure those dates are meant for events important to him such as your anniversary as a couple, along with fun ideas about what to do on that particular day. You can even mark down dates with activities that you have planned together but haven't done yet such as hiking, going to a spa or visiting a museum.
Beard Oil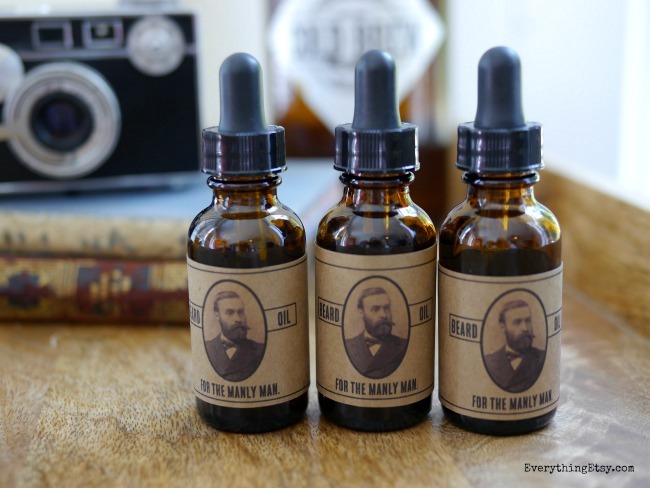 Beard oil is a necessity for every man. However, they can be expensive and of poor quality. But did you know that you can make a natural beard oil yourself? This is a useful option when you want to give a skincare product that is not only natural, because you do not want your husband to continue using products with chemicals, but because you simply want to learn how to make a product that contains only 100% natural ingredients.
Baseball Front Door Wreath
Now, something more Christmasy. Do you have a loved one who is crazy about baseball? Why not make a Christmas decoration with a baseball theme. Here's an interesting idea for you: A baseball front door Christmas wreath.
Leather Mason Jar Sleeve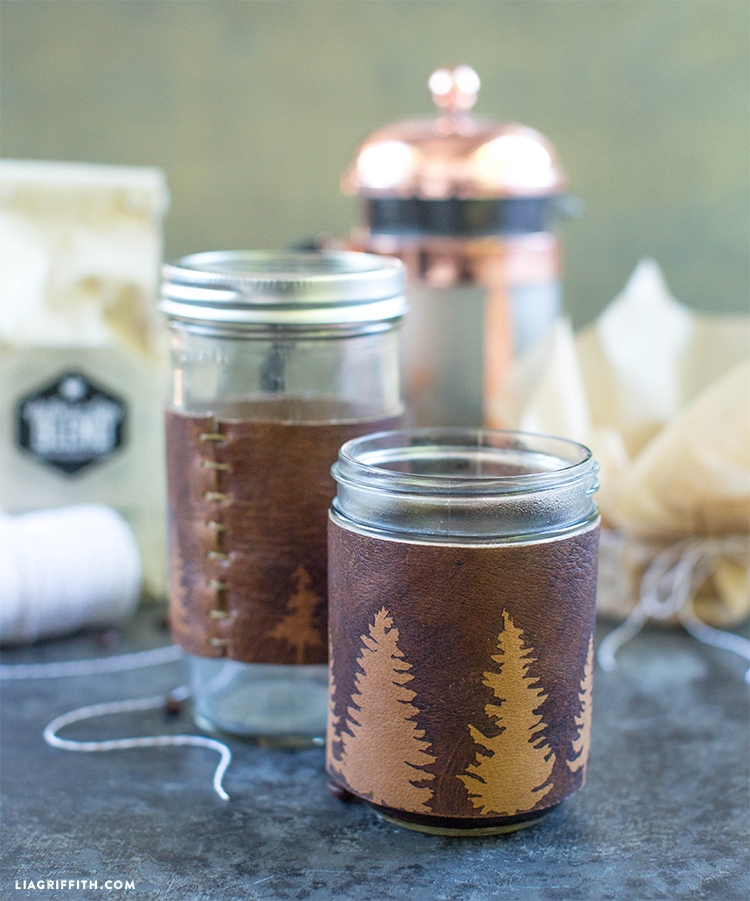 In the wintertime, the weather outside is cold, and everybody is inside and drinks hot and cosy drinks. For that purpose, we offer you an idea of how to make a leather mason jar sleeve for the sweet enjoyment of hot drinks. This is a gift suitable for everyone, your boyfriend, your male friend, cousin or your father.
Herringbone Scarf
Winter clothing accessories, especially on these cold days, such as a scarf, hat or gloves are inevitable and more than necessary. They never go out of fashion. Here we offer you an idea of how to sew your man a scarf. For those who don't know, herringbone is a pattern made up of rows of parallel lines which in any two adjacent rows slope in opposite directions. It looks so classy and cosy.
DIY Wallet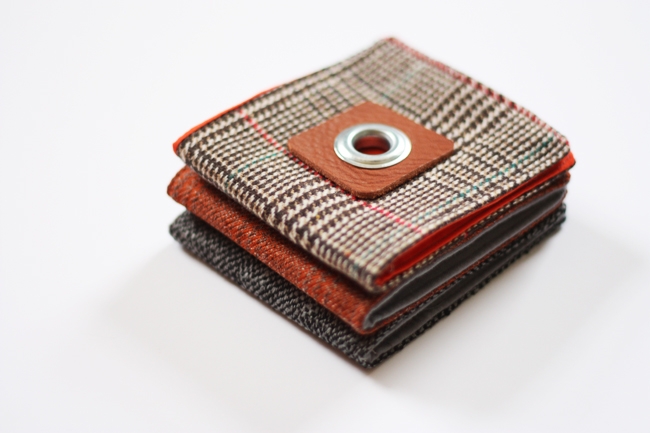 We haven't left out the little ones! Here's an interesting idea of how to make a wallet for a kid. What's more interesting is that you can make this wallet for an older male person too. You can choose any colour or material you want.
Log Carrier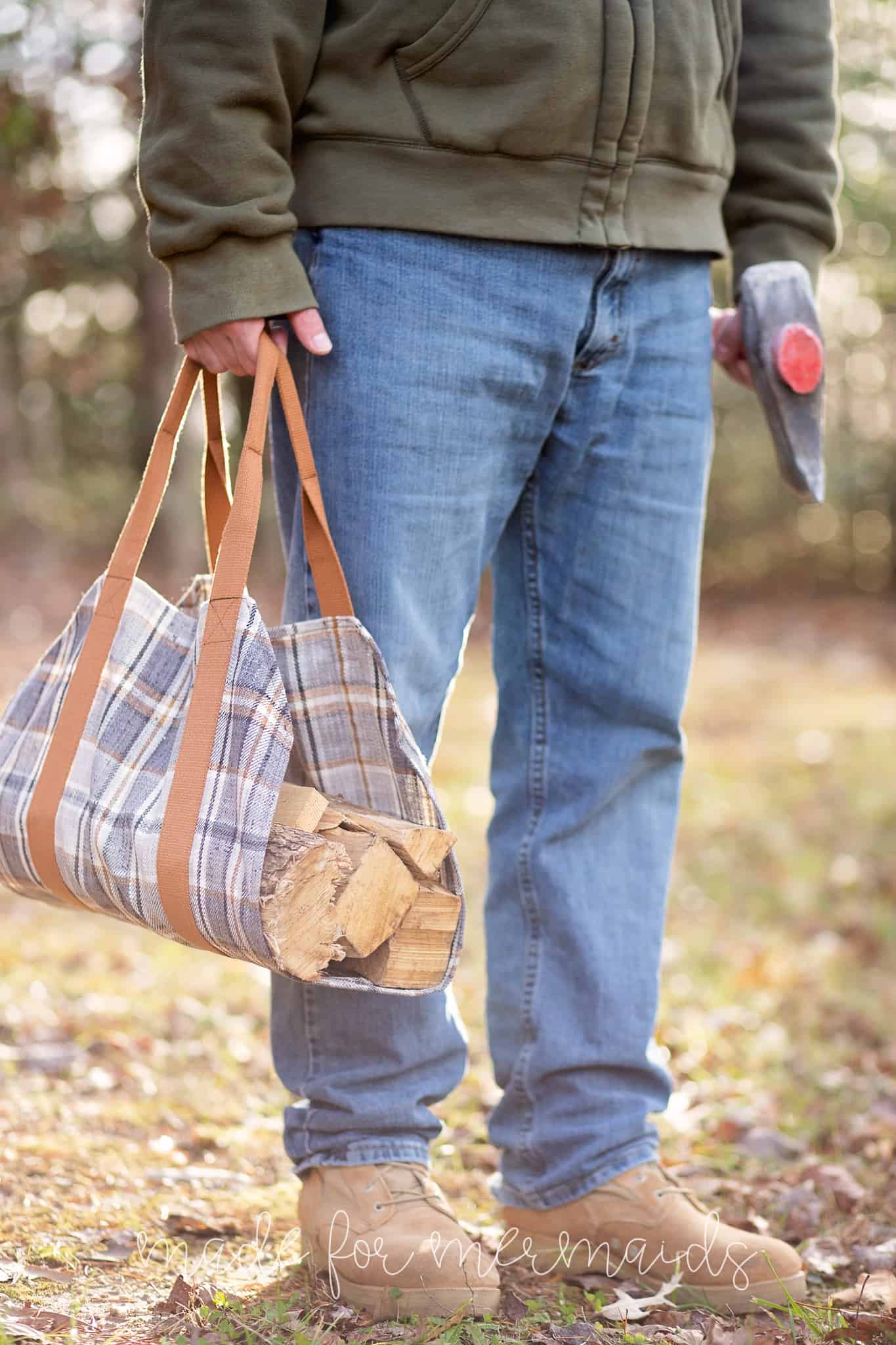 And now, the ideal gift for your father – log carrier. Firewood can be difficult to carry around. With this gift, you will not only make it easier for him in this everyday winter task but he will also look stylish. Of course, this gift is suitable for everyone with a fireplace at their home.
Beer Bouquet 
Finally, we offer you something completely funny and definitely unconventional – a beer bouquet for men. Ideal, right? Women can give bouquets as well, you just need to know how to do it.
We hope we've inspired you to create an innovative Christmas present for the men in your house. Which one do you like the best? Feel free to leave a comment below.