The new 2015 is just around the corner, and you still don't have idea what to wear for the celebration? Well, before going out to look for some outfit or just deciding to pair the combinations in your closet, we suggest you to look at this 10 great outfit ideas we collected for you. Choose the one that will suit your taste the most, and find the clothing pieces you need to make it possible. No matter if you want to wear dress or some fancy pants, with the right details your new year clothing game will be on point!
The most important thing is to feel good in your skin, and when you have that feeling, what ever you put on will look fabulous on you. Enjoy your new year's eve where ever you go, bring your positive mood and welcome the new year with the best holiday spirit.
Deep Pine Green Dress
This color match is great for looking classy and in the same time fabulous. Look for deep pine green dress, that is slightly above your knees, a nice pair of heels with black and gold tones, and jacket that will keep you warm in the color of brown with some sparkly details.
Wine Red Dress
Red is always a winning combination, so you won't go wrong if you choose a dress in beautiful wine red color like the one above. Pair it with some earrings or necklace, simple black high heels, and you are ready to celebrate.
Black Jumpsuit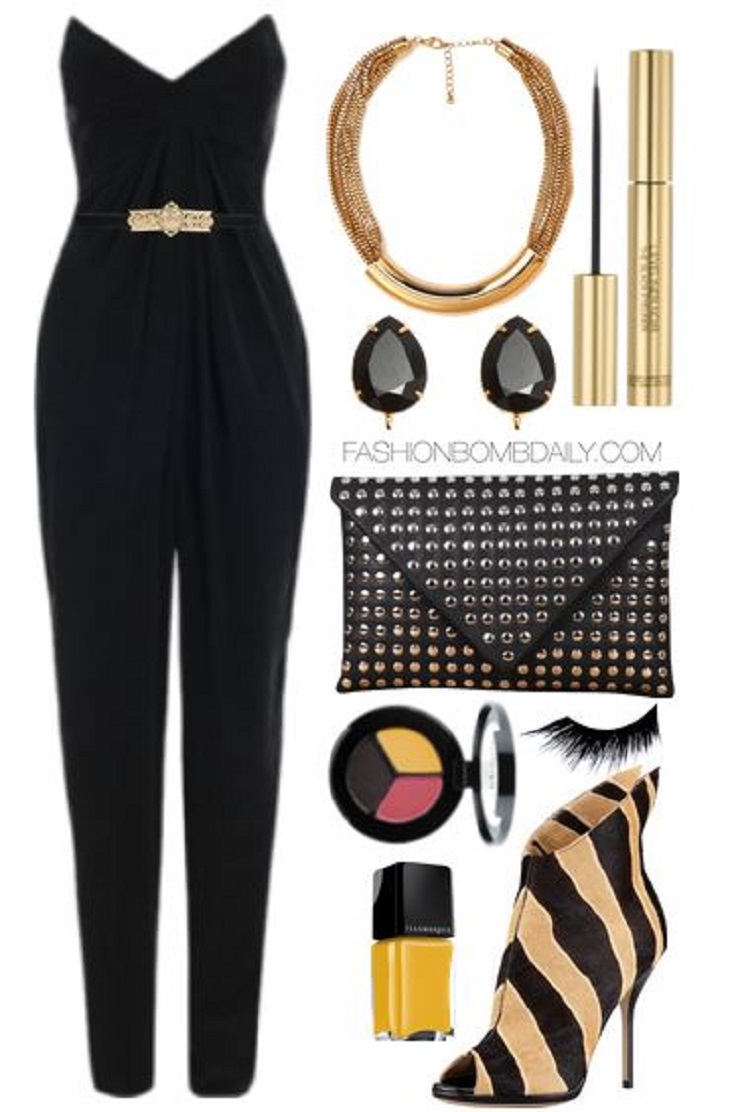 We just love jumpsuits! They look so classy, especially when they are in the style like the one on the picture. With that beautiful gold detail on the waist, and with that wild girl shoes that will make you look so eye catching all the night, you will be in the center of attention.
Grey Dress
via glamour.com
This grey dress with lace over it is a great choice for the ladies! It is amazing dress and fill look perfect to any body shape out there.
Black Sequin Skirt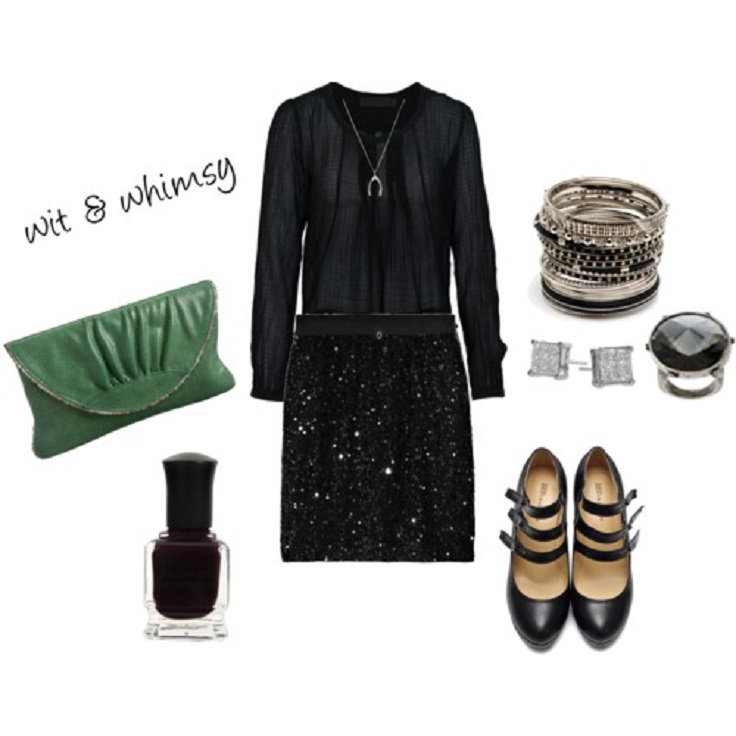 via glamour.com
The sequins are just made for the new year eve! Don't hesitate to wear them how ever you want, because the sparkles are welcomed here!
Aubergine Color Tights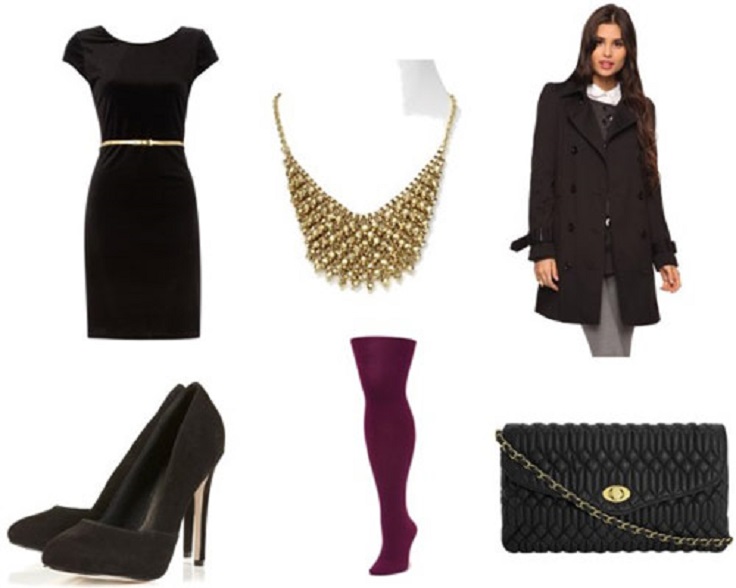 Choose tights in some strong color, and be different from everyone else! This winter the "naked legs" are out of style, so any kind of colored tick tights are must!
Black Shorts
You can also wear some winter shorts, and on this picture they are combined with sequin shirt. On this combination you can add accessories, but even if you choose not to, the shirt is enough to make you look fabulous on the party.
Pink Touch Outfit
Pink is the girly color, and you can never go wrong with choosing it. Add some pink detail on a simple dress, like shoes, purse and jewelry.
Snake Print Dress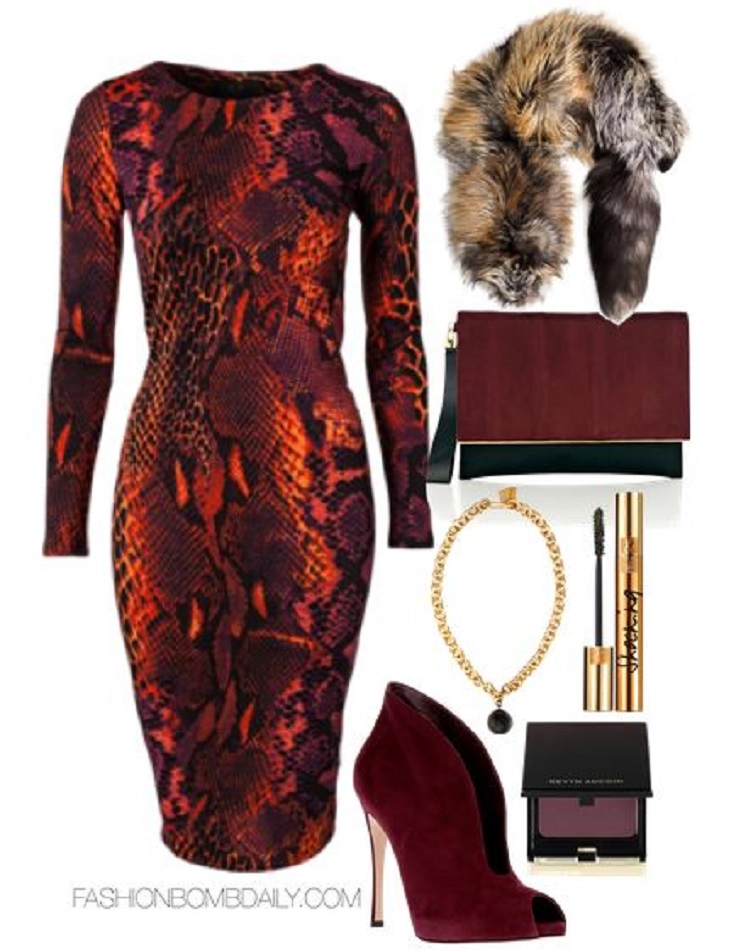 If you want to look mysterious and bold, choose a snake skin print, preferable in the form of a dress. You don't need to show too much skin, because the print is extravagant all by itself.
Sequin Jacket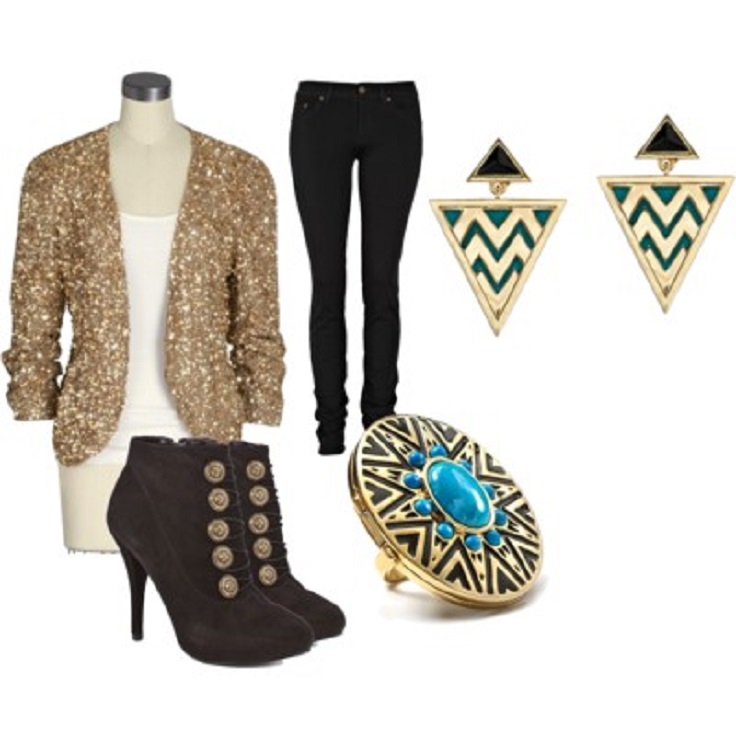 The last one for this post is this beautiful sequin jacket, that can be worn from those who are not a big fans of the dresses and "naked" legs, it is paired with classical black pants, and some fancy jewelry.