Day by day, the summer is leaving us, and we will welcome the fall. For the last hot summery days, we suggest you use as much as possible summer clothes and accessories to say goodbye to the most cheerful season of the year. Together with the outfit, we would like to give you 10 ideas on how to take care of your face look.
We all know that the summer also offers more chances to look eccentric and to use more colorful eye shadows and lipsticks, but also the natural look is always attractive, more and more.
So we find the middle of these 2 opposite looks. These are 10 soft late summers makeup that looks appropriate for day and night too. We hope you like them.
Get Glowing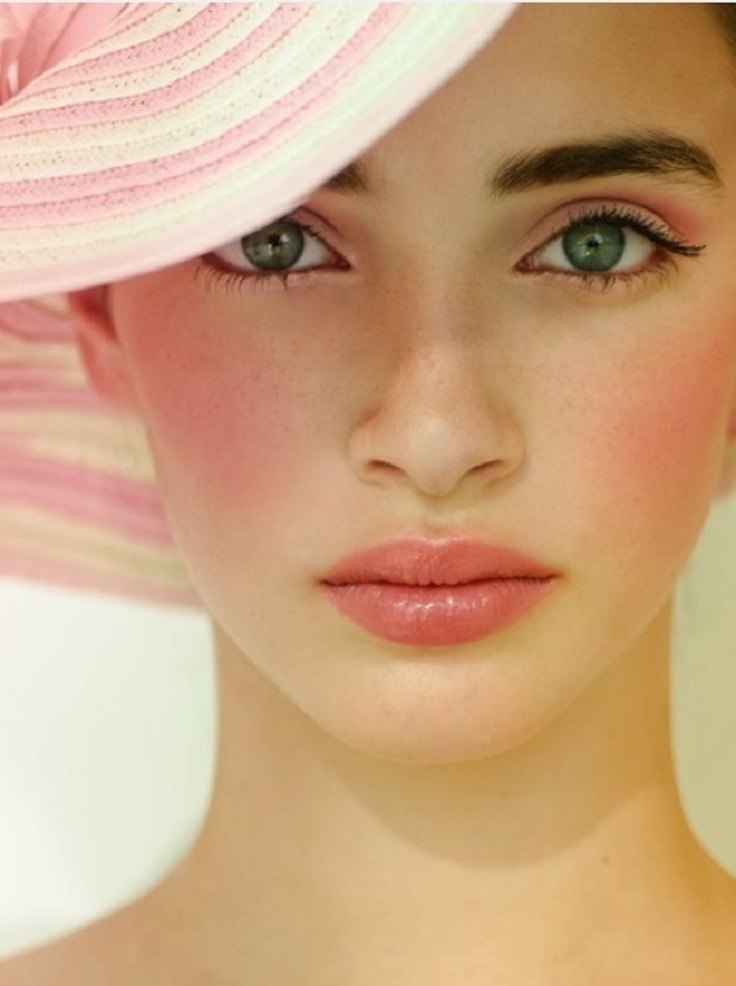 This natural and innocent look is excellent for the end of the summer. The bright pink eye-shadow and pink cheeks make you look natural and girly, especially if you have pale skin. This look goes perfectly with every hair color.
Coral and Bronze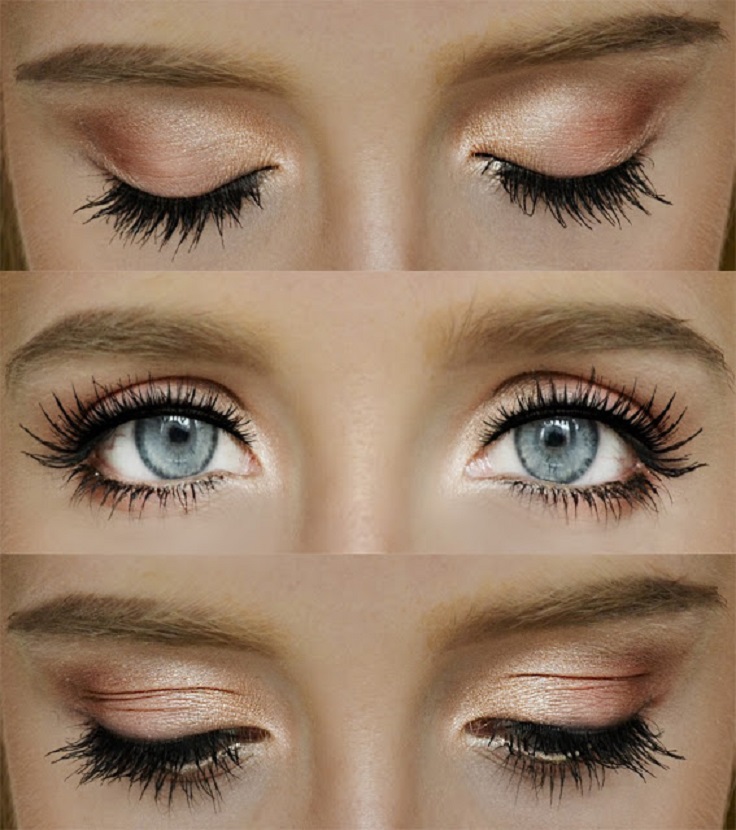 via barbiemutation.blogspot.ru
This one is called orange-land. Start with sparkly gold, then come warm coral, and the bronze finishes the look. Put more mascara to highlight your bright color eyes.
Bright Eye Liner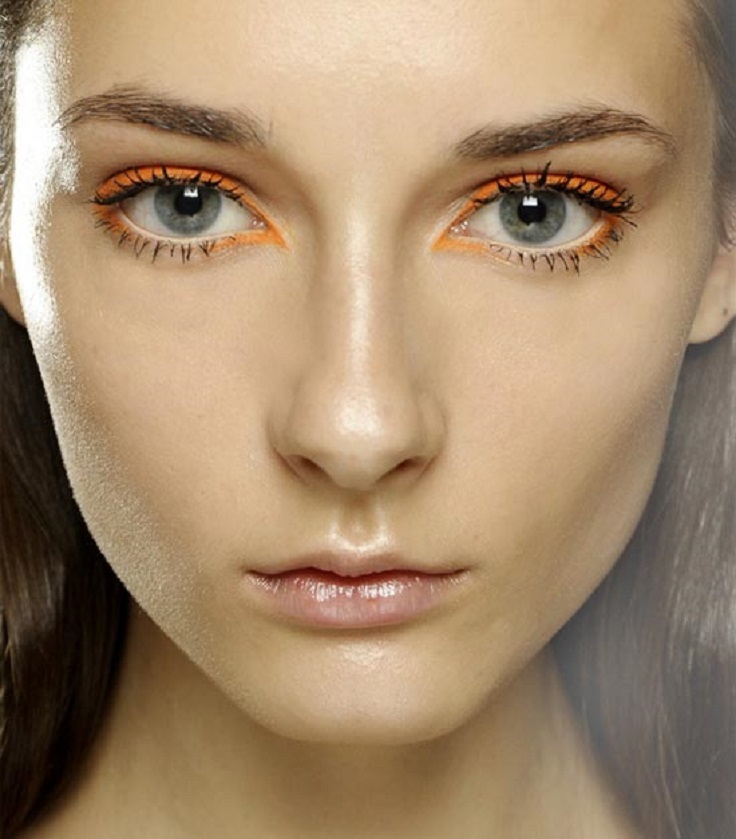 Use the last days of the summer to be a little more eccentric with your make up. This is an all-natural, just your eyes are colorful with white and orange eyeliner. We all know how fancy the orange color is this summer, so this is the right time to use it yourself.
Golden Sparkle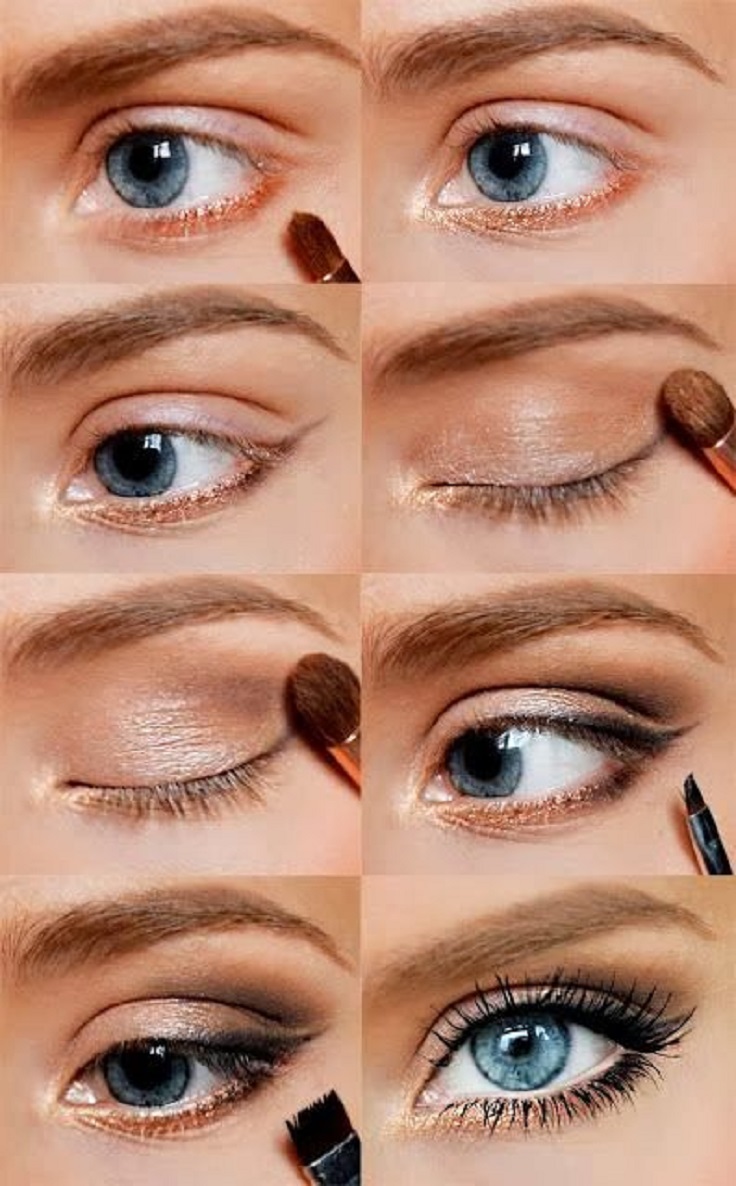 via salonroast.com
Golden makeup and golden accessories are trendy this season. On your sun-tanned skin, the golden eye shadow will make you look fresh and shiny.
Skin Color Lipstick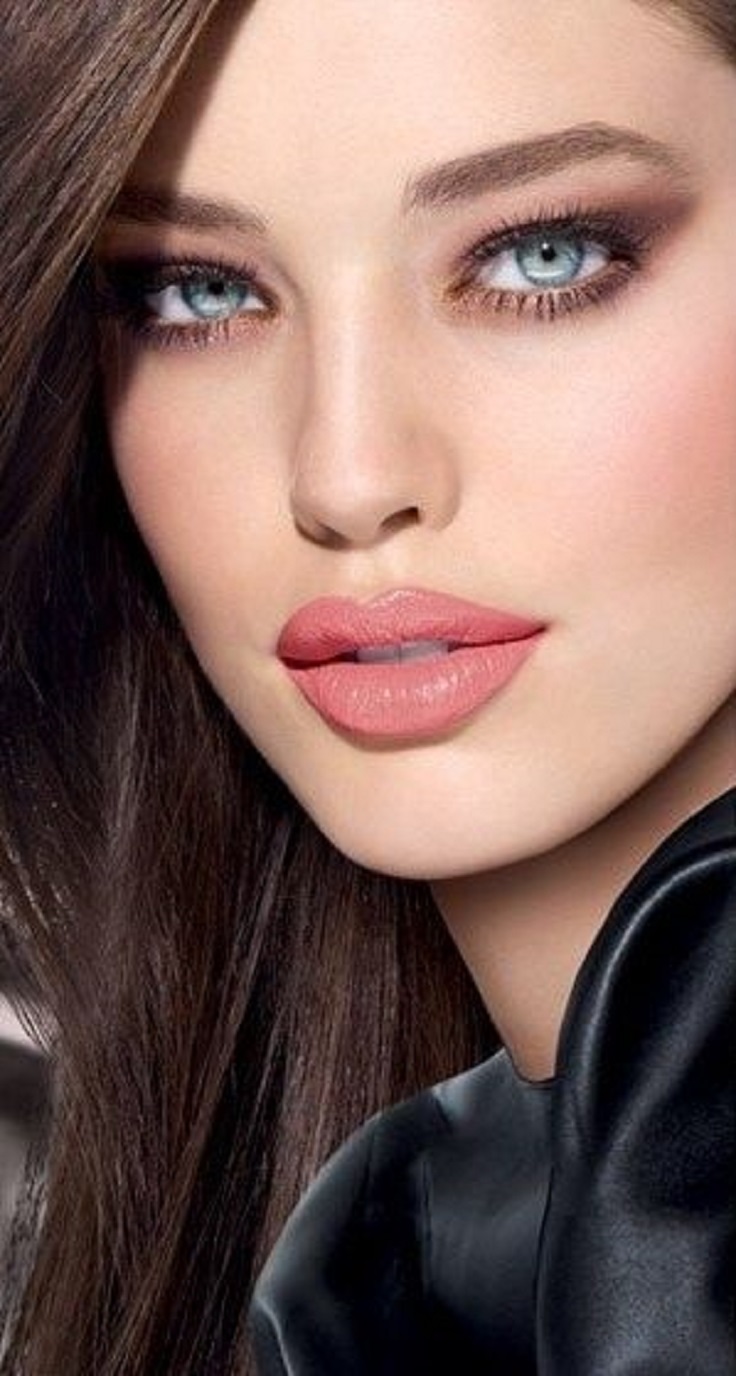 via newfashiontrendswomen.blogspot.com
Highlight your lips with some natural color lipstick. Put just a little grey eye-shadow on your eyes, and you will look soft and pretty. This look is excellent for day and night.
Bronze and Black Smokey Eyes
via the following pics.co
Make your eyes looking smokey and smooth. Put a bronzer shadow on your upper eyelids and a bronzer on your cheeks. And you are ready to rock and charm everyone around you.
Red Lipstick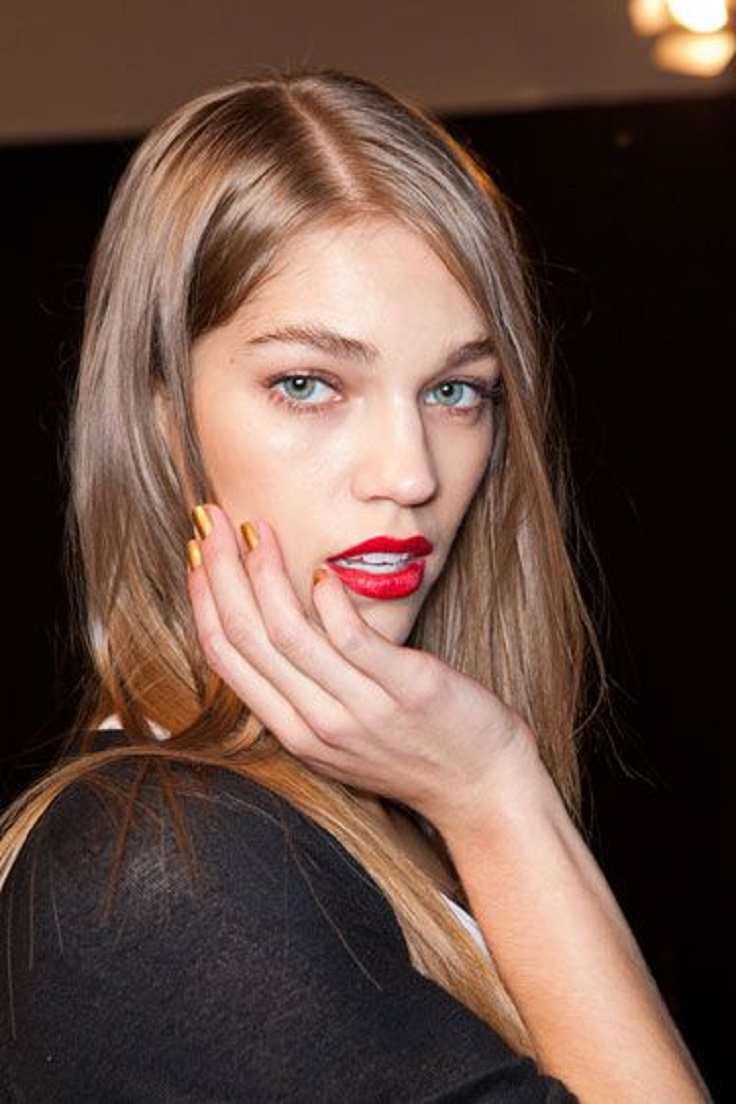 Red lipstick is always trendy. It never will be erased from the fashion list. For summer we suggest you put just red lipstick and nothing else. All other parts of your face, let it be natural. No eyeliners, no eye-shadows, no mascara.
Purple Eye Shadow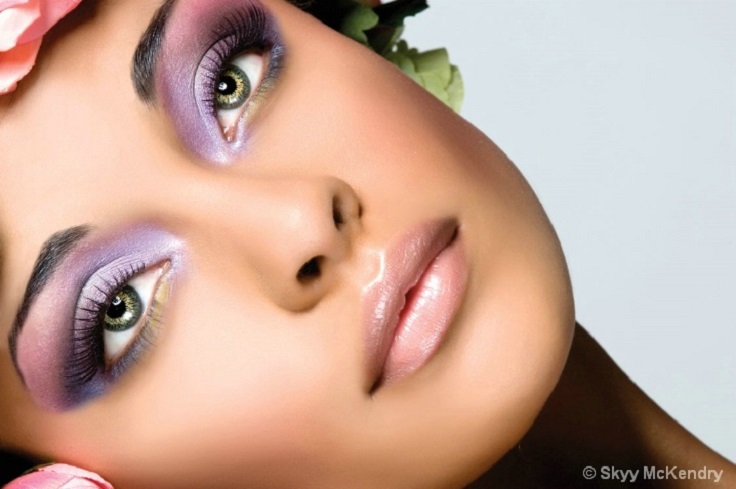 via shamiamglam.com
Purple smokey eyes are so trendy this summer. Use the last days of the summer to put on this makeup because this is not an autumn or winter makeup look.
Soft Smokey Eyes
via blog.hairandmakeupbysteph.com
Just highlight your eyes with your favorite eye shadow color, and make pale smokey eyes. No brush and no lipstick to avoid the "color fight."
Rainbow Eyes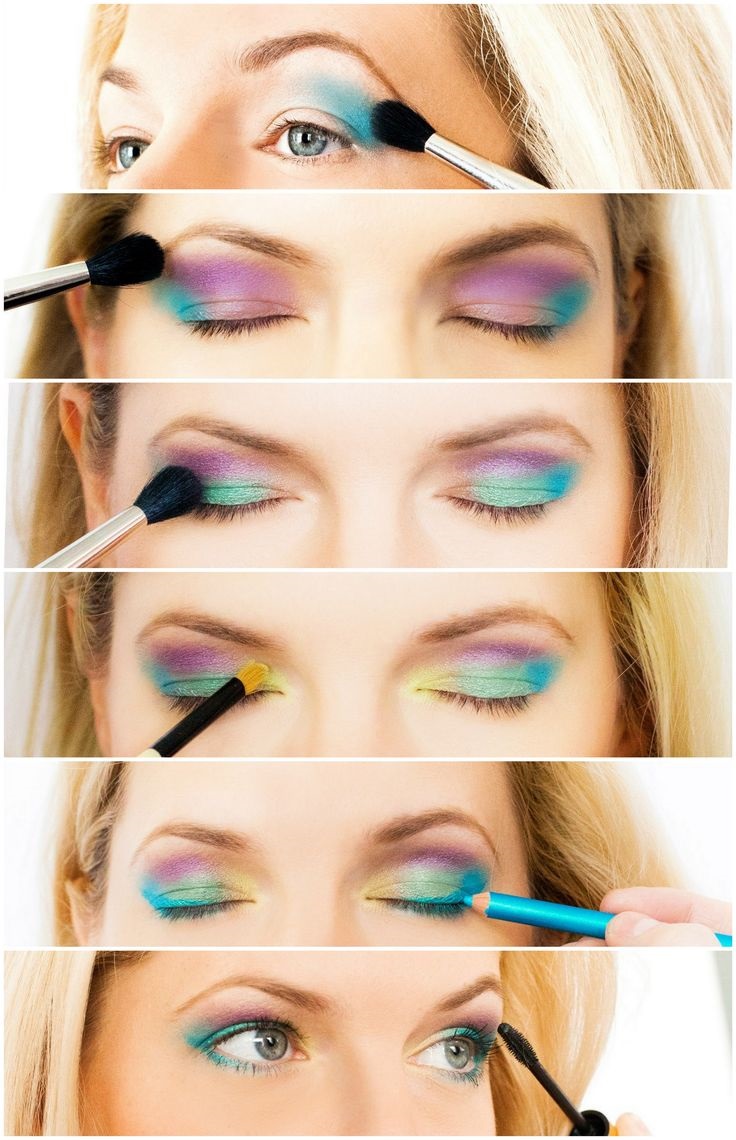 via ko-te.com
In the end, we have the bright rainbow eye makeup. However, it's still summer, so use all colors to shine on for the end of the summer. Avoid any lipstick or bronzers for this look.