St. Patrick's is just a day away and here is your chance and excuse to play with your daughter's hairstyle while she still allows you to do so. The symbol of St.Patrick's Day is the shamrock and you can turn his form into one fun and festive St. Patrick's Day hairdo. In our Top 10 lineup you will see tutorials for the best and easiest shamrock hairstyles you could make. Since, there are only so many ways to do a shamrock, here you will be able to choose from braided to twisted, with and without ribbons and suitable from all pre-teen girls. Just let your little girl choose the shamrock she likes the best and she will be everyone's lucky charm for the day.
Shamrock With Twists
This is a fairy easy shamrock hairstyle to do. In fact, as with many shamrock hairdos, you just add two more hearts to the one you might have made for St. Valentine's Day. Here you have three ponytails with backward knots that are then into heart shapes.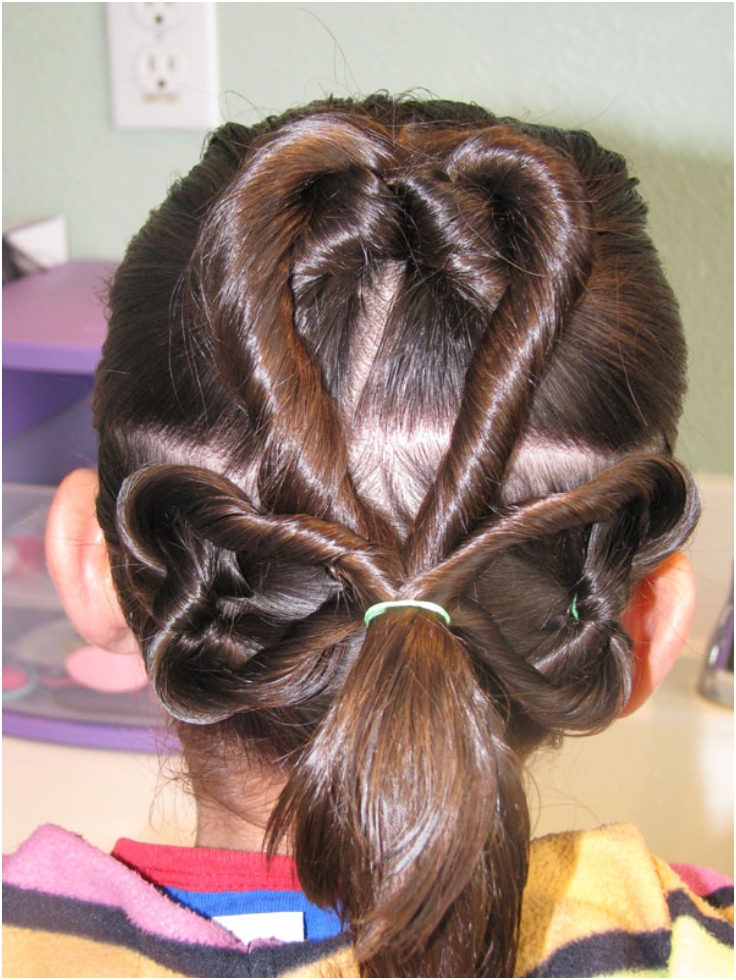 Ribbon Wrapped Shamrock Hairdo
You make six stripes that you then wrap with green ribbon, giving it a candy cane striped look. Then you combine two of them, making a rough heart shape on the top and on the sides and you have yourself a ribbon shamrock.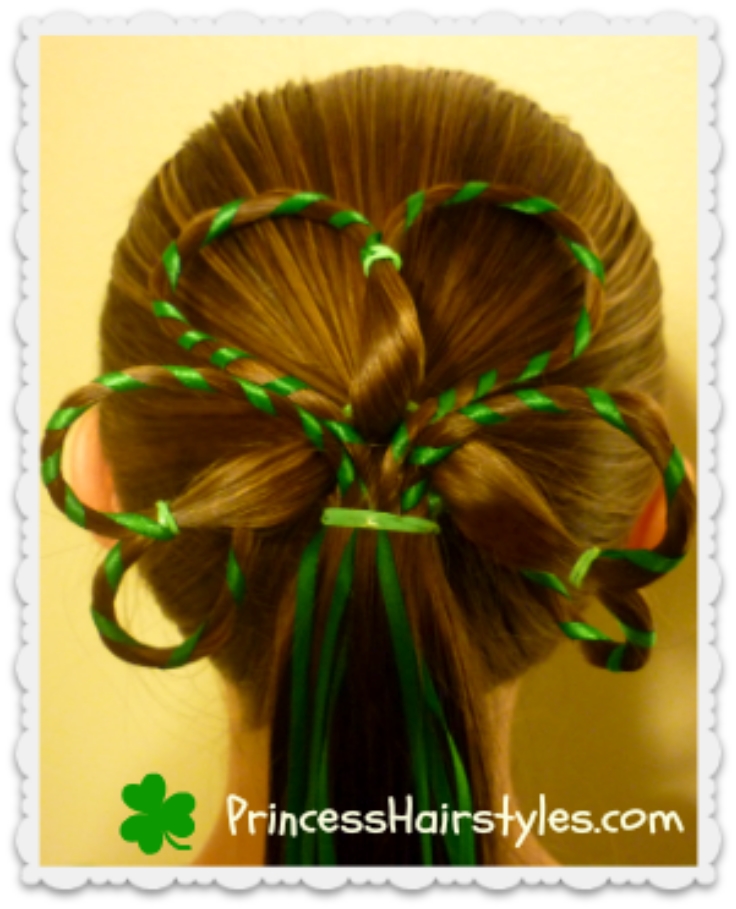 Shamrock Hairdo For Long And Short Hair
Here you get a two for one deal. The basis for this hairstyle is the same, with twisted braids, but in the end you can choose weather to make a bid and hollow shamrock or a small and fuller one. Both a magically lovely.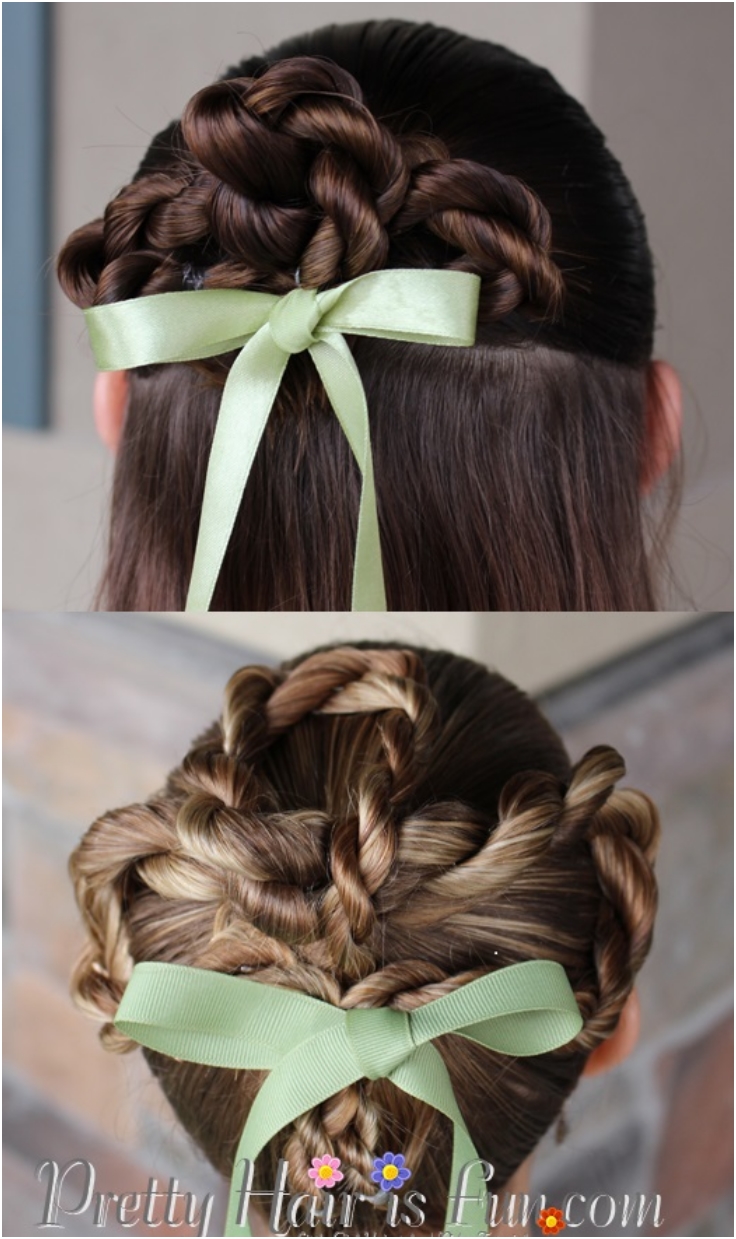 Side Shamrock Hairstyle
Instead of putting the shamrock at the back of the head, here you have it on the top and a little to the side, like a fun shamrock hair barrette. This one is made with three strand braids and a decorative pin in the middle that complements the look.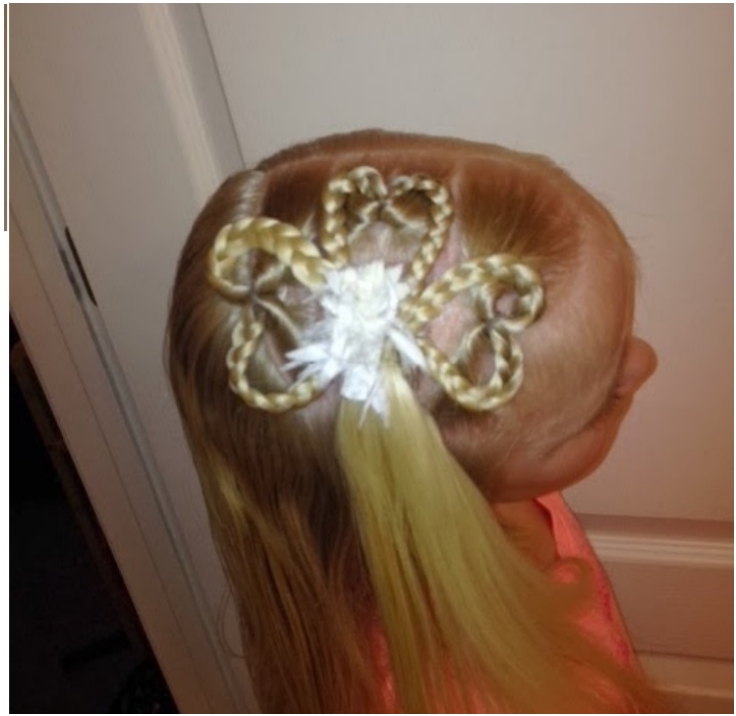 via blogher.com
Looped Shamrock
You start this hairstyle with a bohemian twist to pull back the bangs and then twist and swirl strand of hair with ribbons in them to create the shamrock and you finish it off with a braid for the shamock stem. In the end you have one amazing looped shamrock.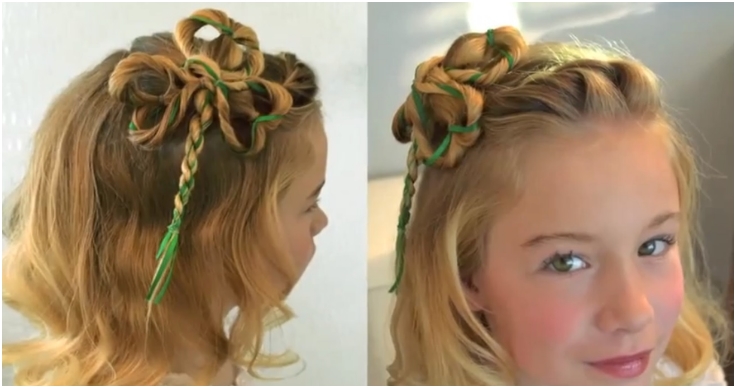 via locksandlocksofhairstyles.blogspot.com
Cornrow And Rope Twist Shamrock
Not all shamrock have to be done with strands of hair or braids. Here is an example of a neat shamrock done by parting the hair in a shamrock shape, with a fun braid for the stem. The cornrow and rope twists take care of the ret f the hair.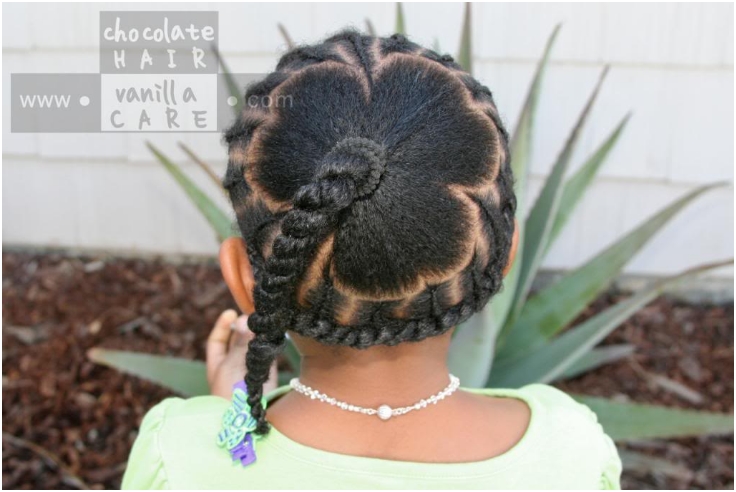 via chocolatehairvanillacare.com
Braids And Twists Shamrock
You start this lovely hairstyle by pulling back he bangs and hair from the side into a top ponytail. Then you part the hair into three sections secure them with hairbands, twist and loop over and under until you get three hearts that form the shamrock. The rest f the hair you an leave as it is or braided into a fun braid.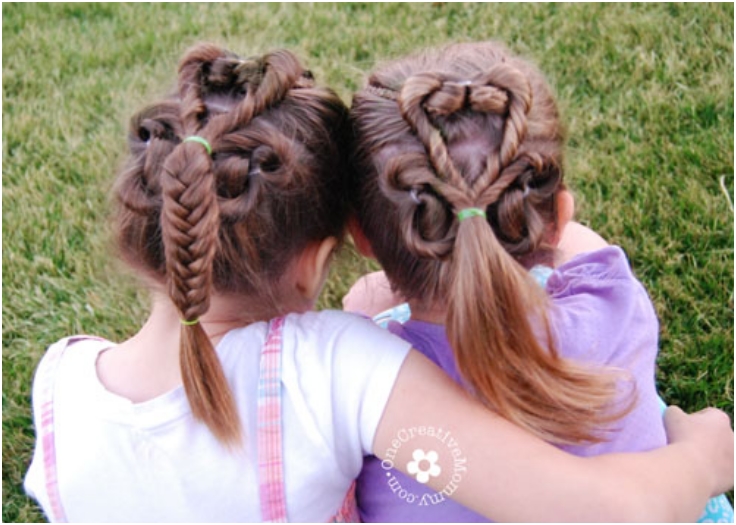 Ribbon Braided Shamrock
If your little fairy has very fine hair, you might think that you can't do anything with it. Well, after seeing this whimsical shamrock hairdo, you will be rushing to your girl to try it and she will love it too.
via locksandlocksofhairstyles.blogspot.com
Shamrock With Top Ponytails
When your girl has a long unruly hair, here is how you can bring it under control and make it St. Patrick's Day worthy at the same time. With the bangs pulled back, the shamrock leaves made from braids and the rest of the hair let loose or it too braided, you'll have one lovely hairdo for St. Patty's Day.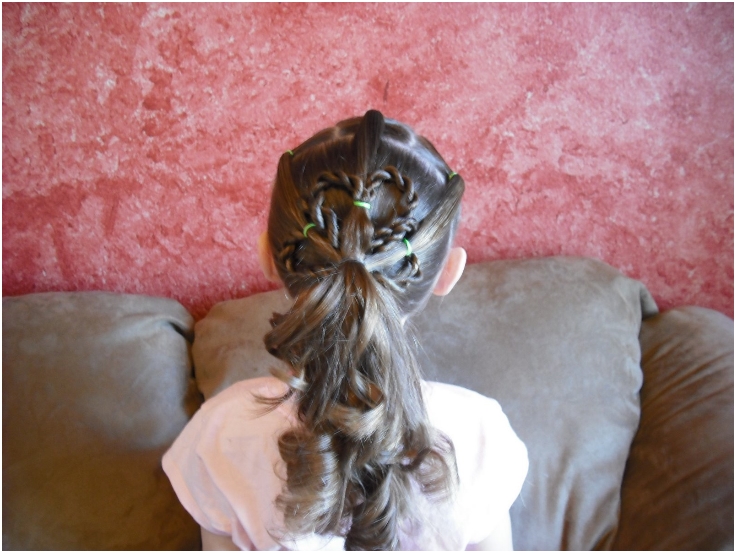 Lucky Clover Hairstyle
Maybe you're too tired or just too busy to make some of the hairstyles shown here, but you can't say no to this one which can be done in 5 minutes or less. Just twist three strands of hair from the top of the head, wrap them with a pipe cleaner and then loop and shape them into a shamrock. It is that simple and your little girl will have one pinch-proof lucky hairdo.