Aside from pizza and hamburgers, macaroni and cheese are by far everyone's go-to meal for weekend TV nights. This is probably because they are so easy to make and so tasty, mostly due to the cheese and all the other ingredients different cooks put, whenever creativity strikes. They're also known as "mac and cheese" and people often buy the ready product that can be cooked in the microwave. While everyone will agree that it's way faster than cooking it yourself from scratch, they will also agree that the taste and quality are nowhere near the real deal.
While frozen store-bought mac and cheese is packed with artificial flavors, nothing can replace the natural flavor of good-quality pasta and natural cheese. Both of these combined with herbs, spices, and sauces make for a mouthwatering filling dish. So, it's safe to say that it is better to dedicate a small portion of your time to make a delicious mac and cheese meal than just to settle for the microwave version.
That is why we searched the Internet and found the best 10 mac and cheese recipes you can make in your kitchen. They're nothing short of creative, filling, and absolutely delightful. Taking some time to make these will be totally worth it.
So, go over the recipes, take your pick, and roll up your sleeves.
Baked Mac and Cheese with Vodka Sauce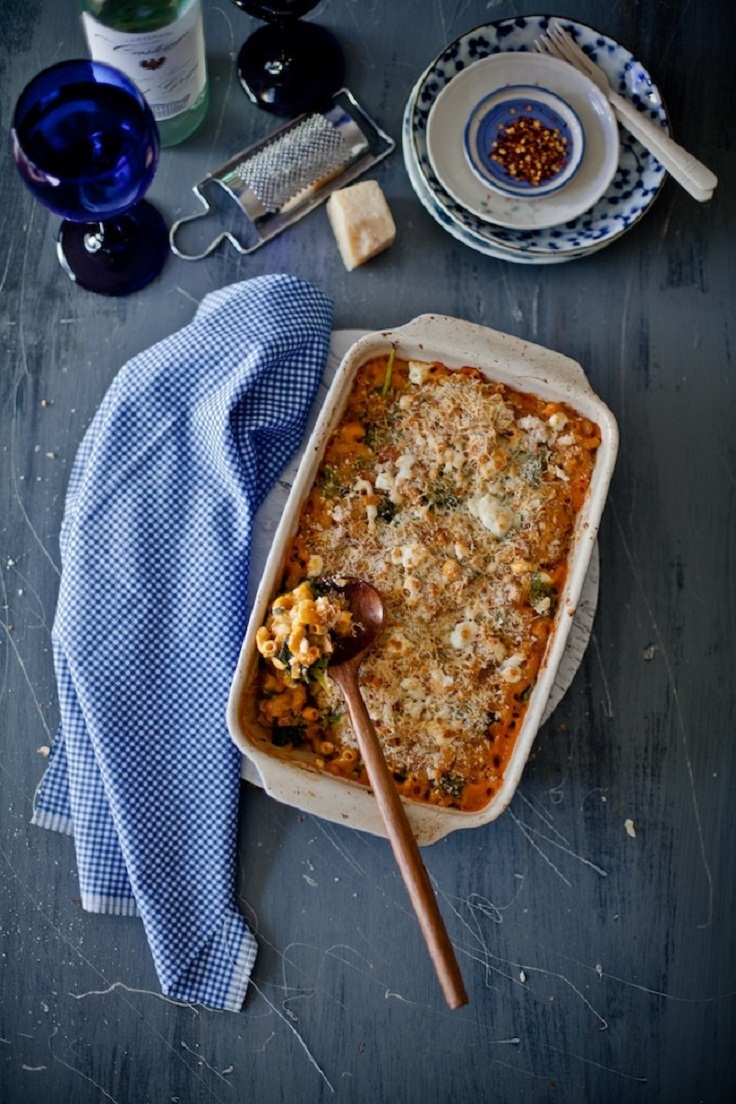 Every child craves mac and cheese for dinner. But, this rather unusual 'tipsy' recipe contains vodka as its main sauce ingredient, and while there's not enough to actually make you tipsy, you might want to keep your children away from it.
Lobster Mac'n'Cheese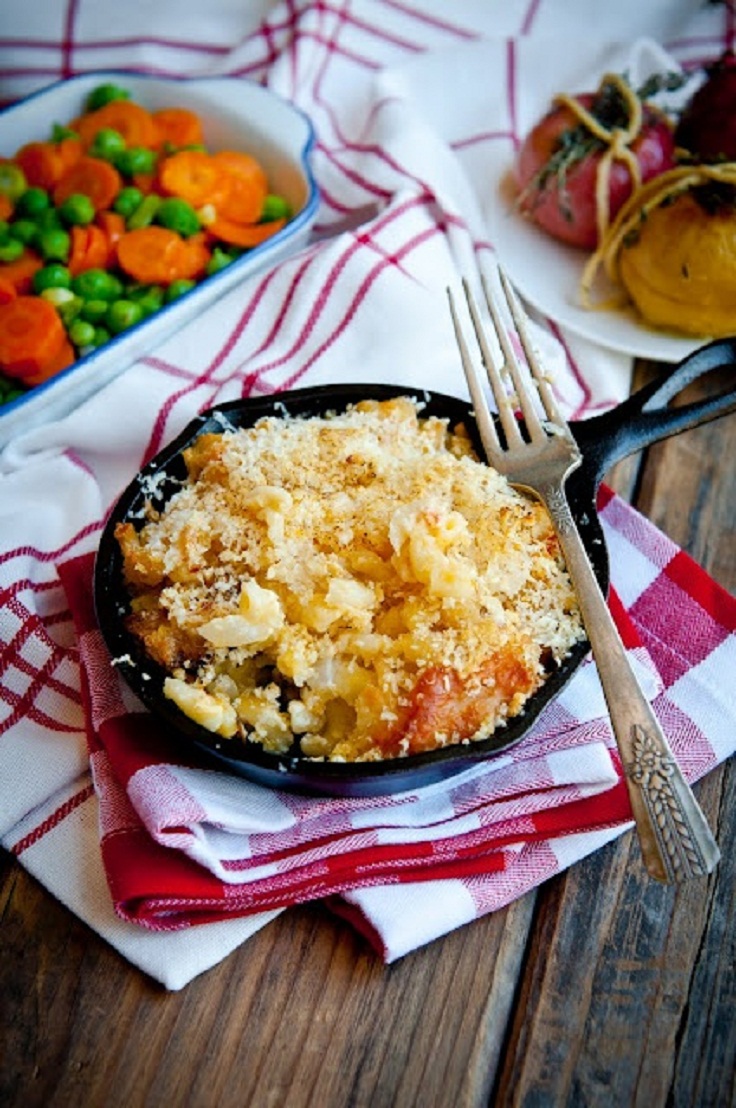 Did someone order Lobster lobster Mac and Cheese? No, you're not seeing it double. This recipe contains both lobster meat and lobster mushrooms, which, we imagine, tastes just as good as it sounds. If it's sparked your interest, check out the recipe and prepare the ingredients.
Mediterranean Mac and Cheese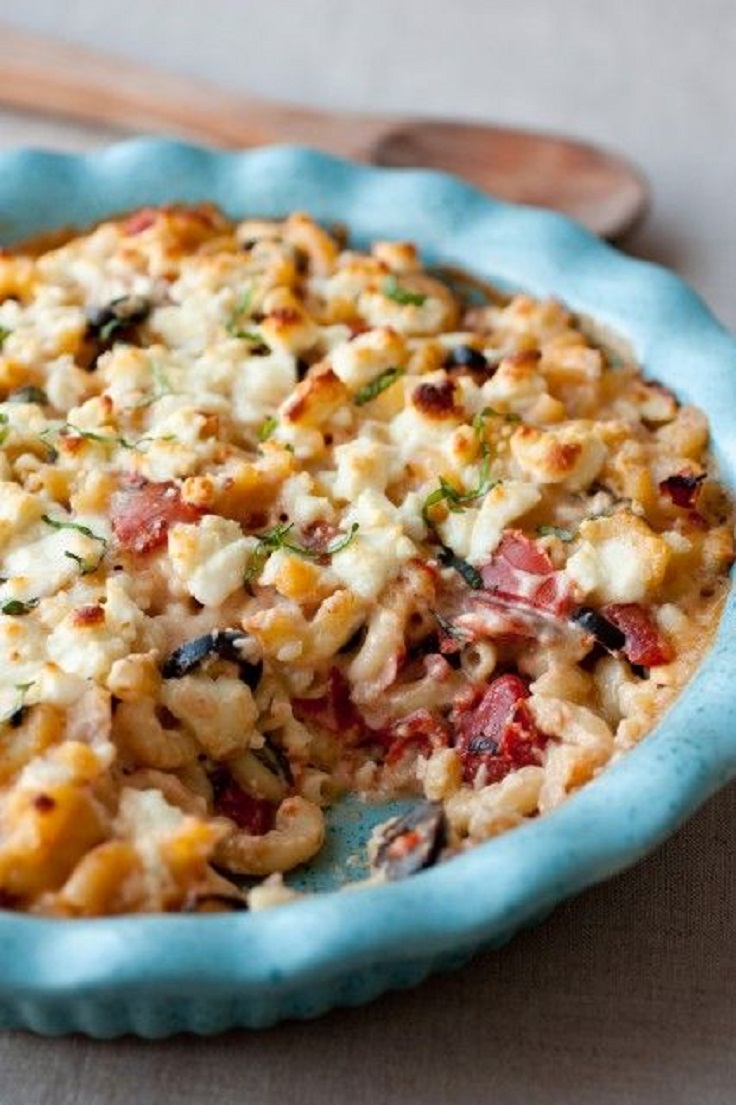 Time for some Mediterranean freshness. This mac and cheese recipe is so full of flavors due to the various herbs and spices that perfectly complement the compound of different types of cheese. Check out the recipe to see what else is there. You won't be disappointed.
Southern-Style Macaroni and Cheese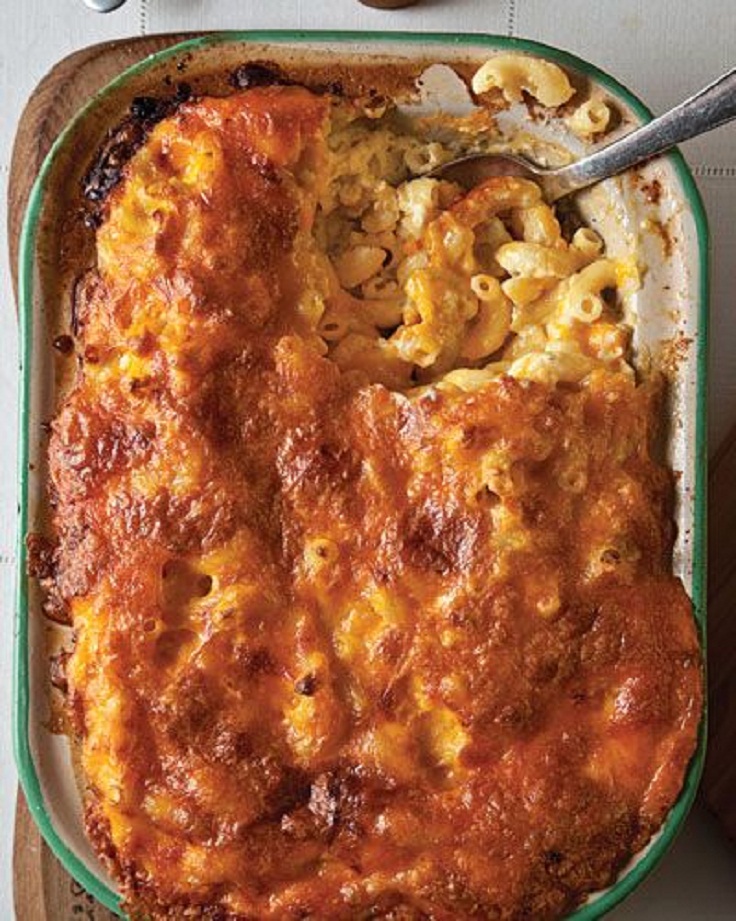 Let's be honest, we can never go wrong with the traditional oven-baked mac and cheese when we're debating what to have for dinner on Friday movie nights. They certainly beat the potato chips we usually munch on while watching TV. So, what are you waiting for? Check out the recipe and preheat the oven.
Irish Colcannon Mac And Cheese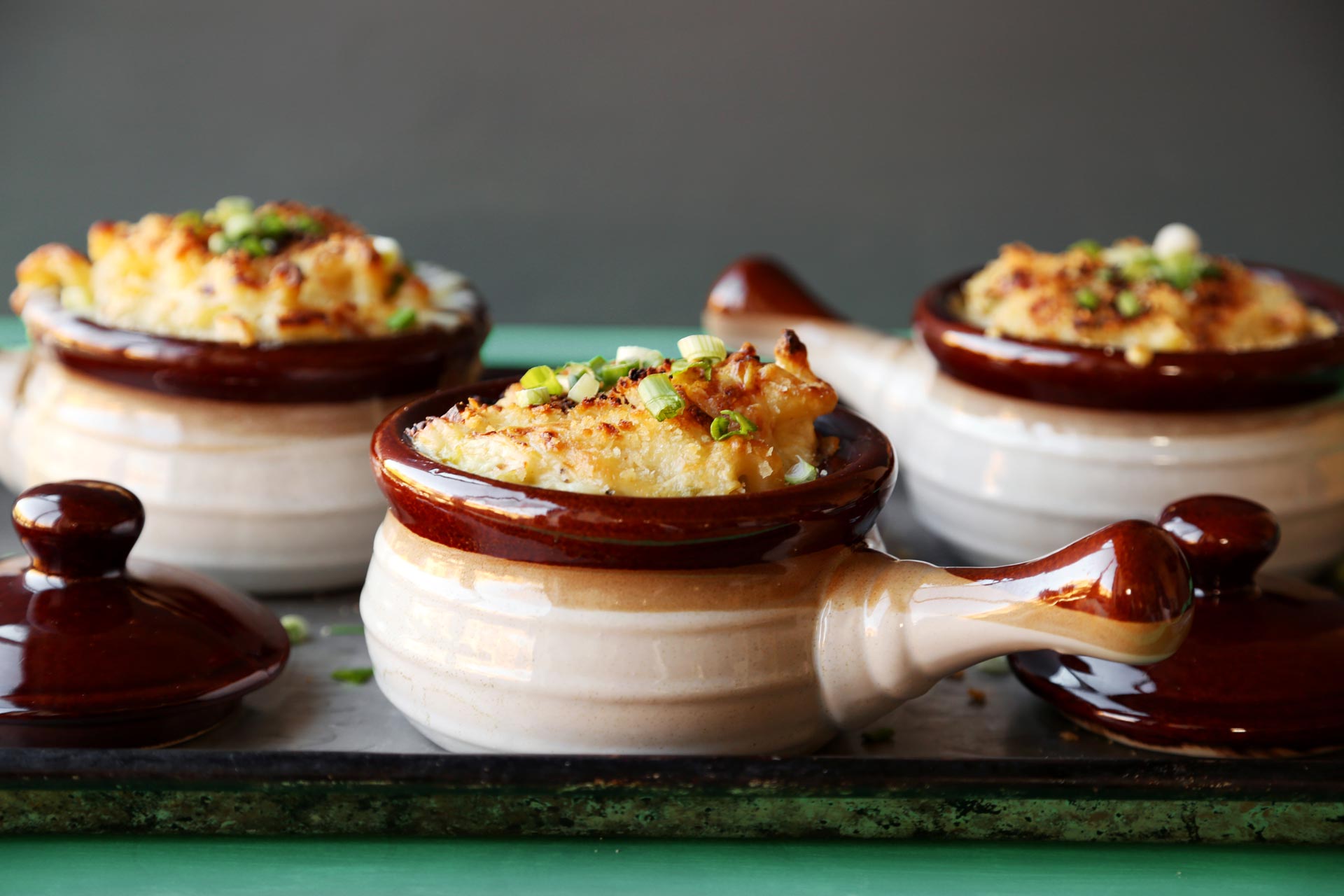 Get ready for the cutest mac and cheese recipe on this list.
One-Pot Chili Mac And Cheese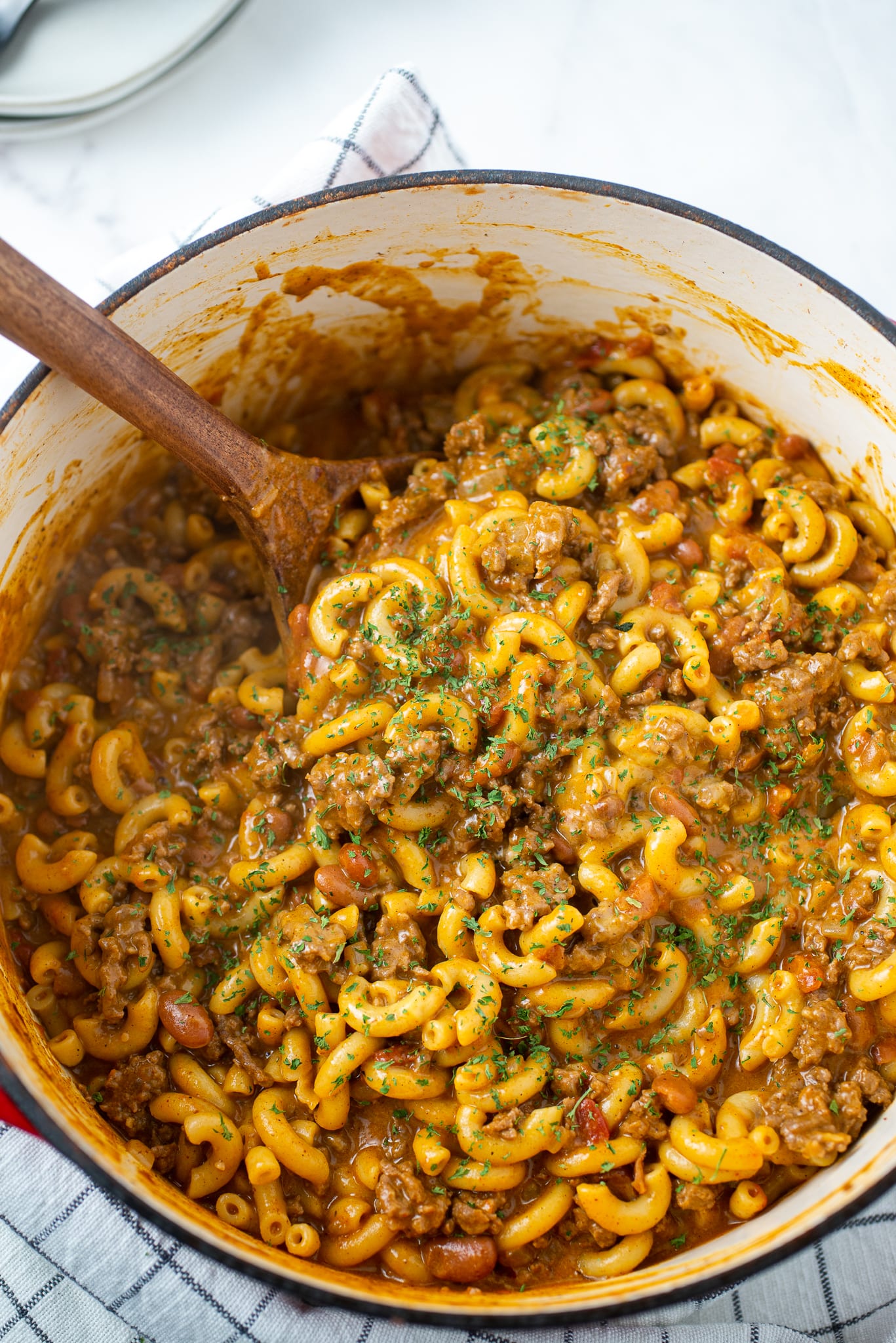 Every now and then we need something more liquid and spicy to tickle our palate. If that something includes macaroni then this is just the right recipe for you. It's time for the spoon to make its appearance, and if you agree, take a look at this recipe.
Tuscan Chicken Man And Cheese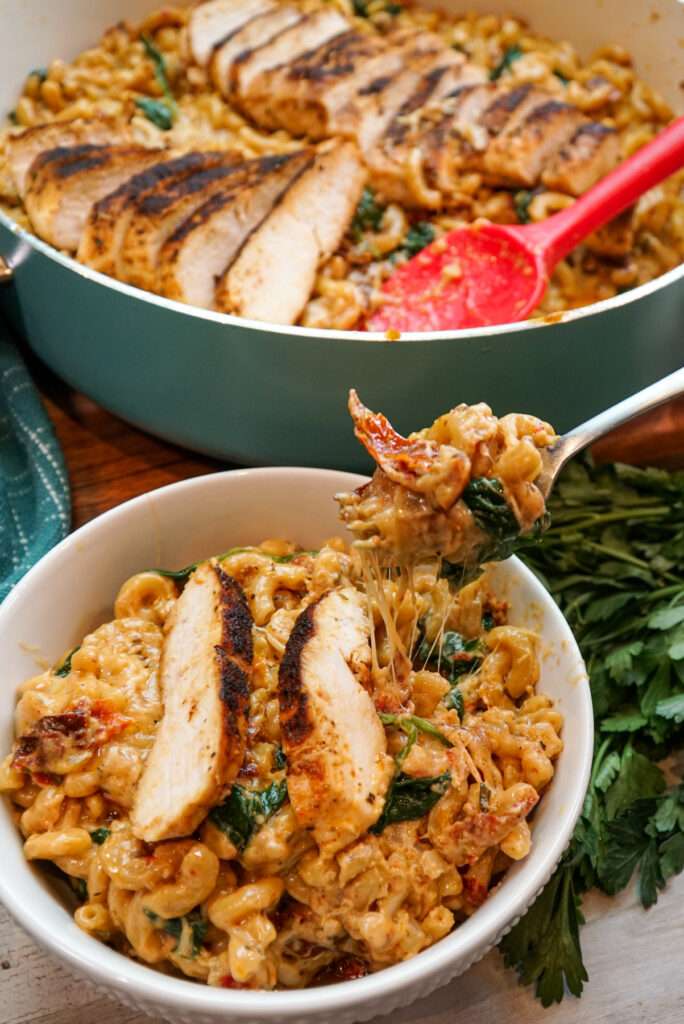 Italy has not only won the 2020 European Cup, but it has also won our hearts. Including chicken to go with the pasta is probably the best idea in the world, as it will both add to the already rich flavor and provide you with the necessary protein intake.
Healthy Green Mac And Cheese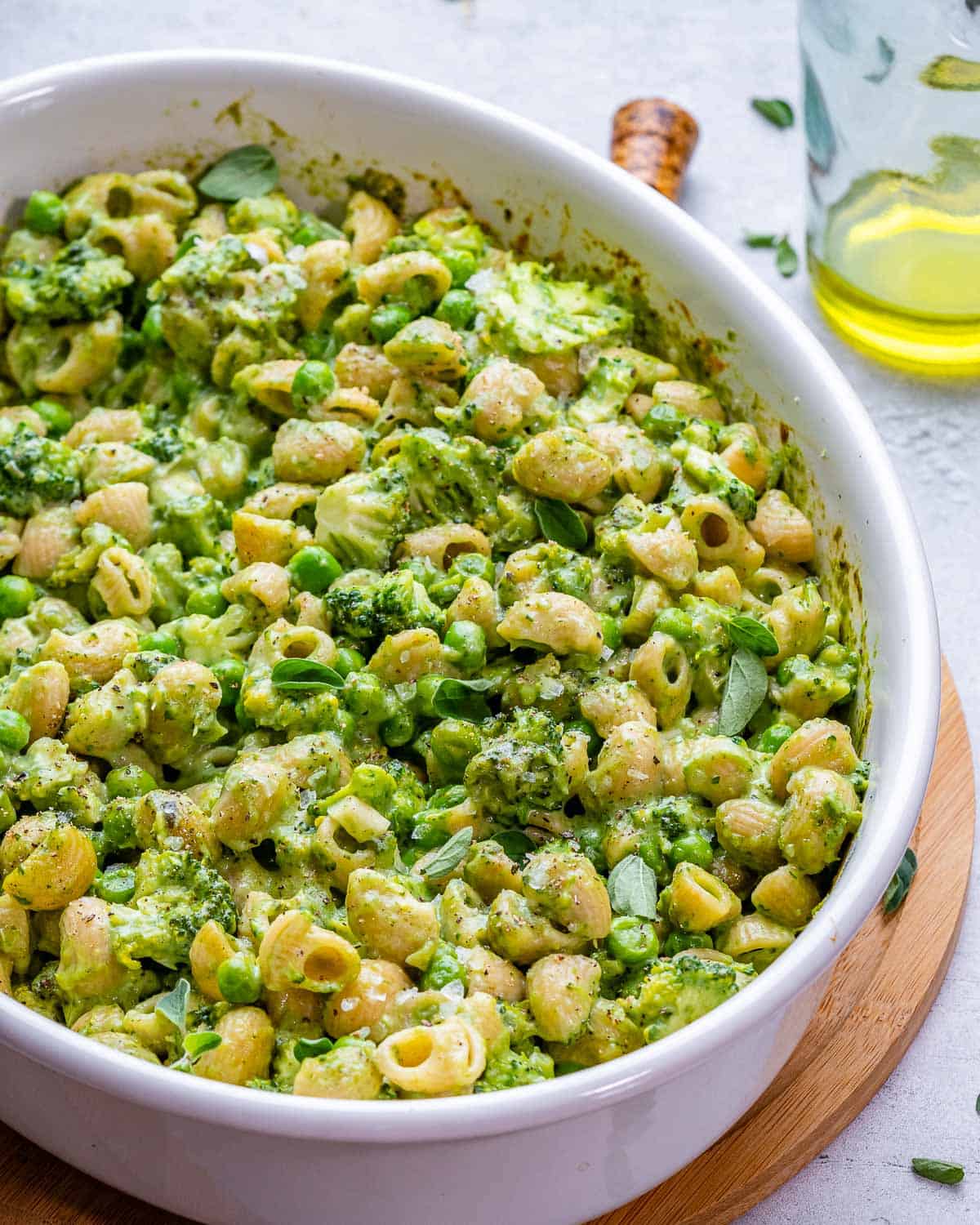 Finally, something a true veggie fan will appreciate. This mac and cheese recipe contains a great variety of vegetables, which is the perfect way to both enjoy your mac and cheese and take notice of your greens intake. Not to mention it will take you about 45 minutes to make it.
Mac And Cheese Stuffed Acorn Squash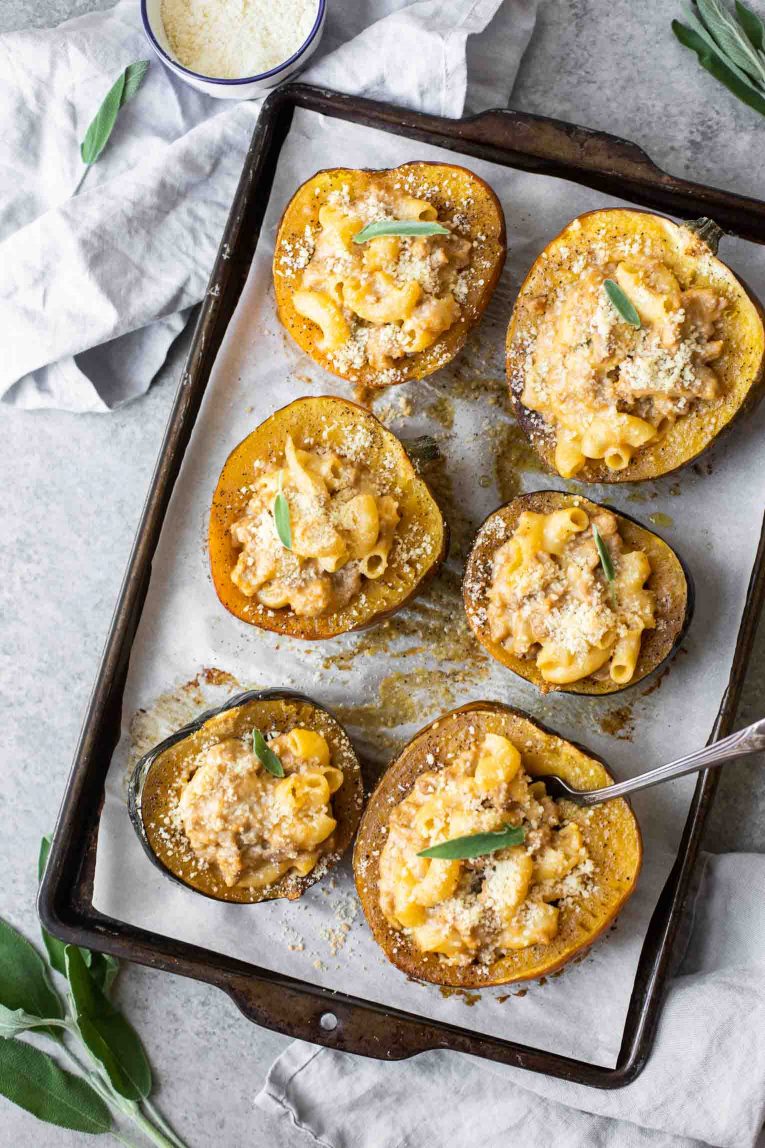 When we said that these recipes can be creative, this is exactly what we had in mind. It's both healthy and fun to prepare, so you've officially run out of excuses not to make it.
Cheeseburger Macaroni And Cheese Casserole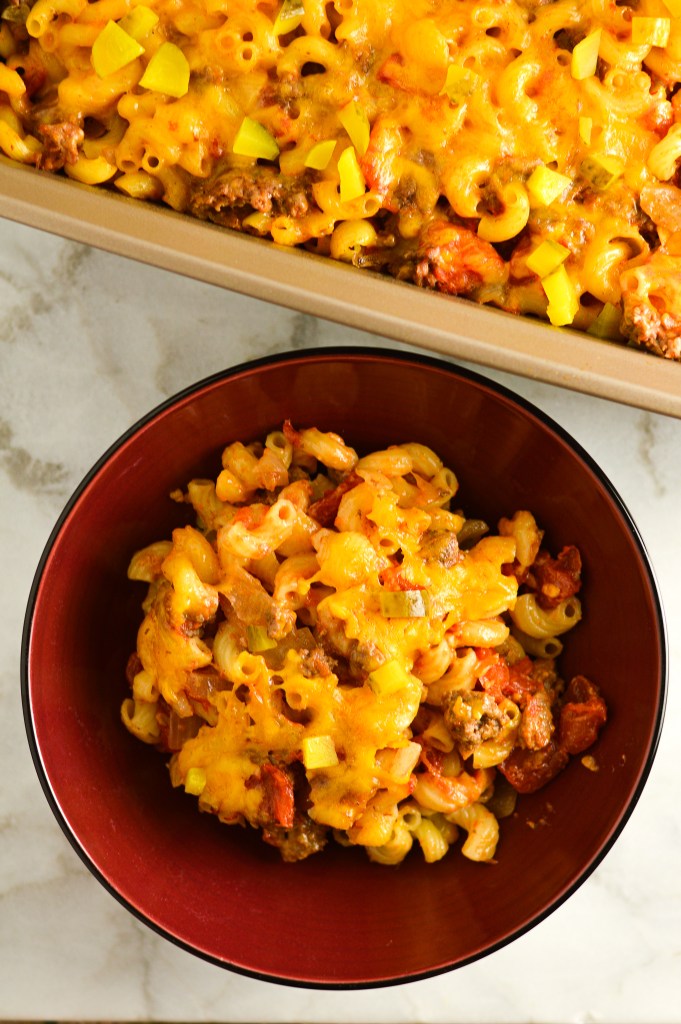 What is better than mac and cheese, you say? Well, it's macaroni and cheese with ground beef, making it the perfect cheeseburger mac and cheese recipe. And just when you thought that things couldn't get any better.
This is it for today's recipe on the best 10 mac and cheese recipes we could find on the Internet. We hope you'll try some of these, and if so, please let us know in the comments below. Have a great day and bon apetit!