When we say quartz we imagine a clear rough crystal, and that is partially true. Quartz refers to many varieties of minerals, several of which are semi-precious gem stones. Men has been using quartz since prehistoric times and although its uses and importance has changed across the centuries, today it is mostly used for jewelry making. Colorless and with interesting shape, quartz gives lightness to the jewelry that by all accounts looks and feels heavy. Also, if you are interested in the mystical arts, it is believed that quartz possesses magical healing properties and wards against negative energy. So, if you wish to have an elegant, yet earthy jewelry, make yourself some quartz pieces with the help from our top 10 jewelry tutorials.
Gem Earrings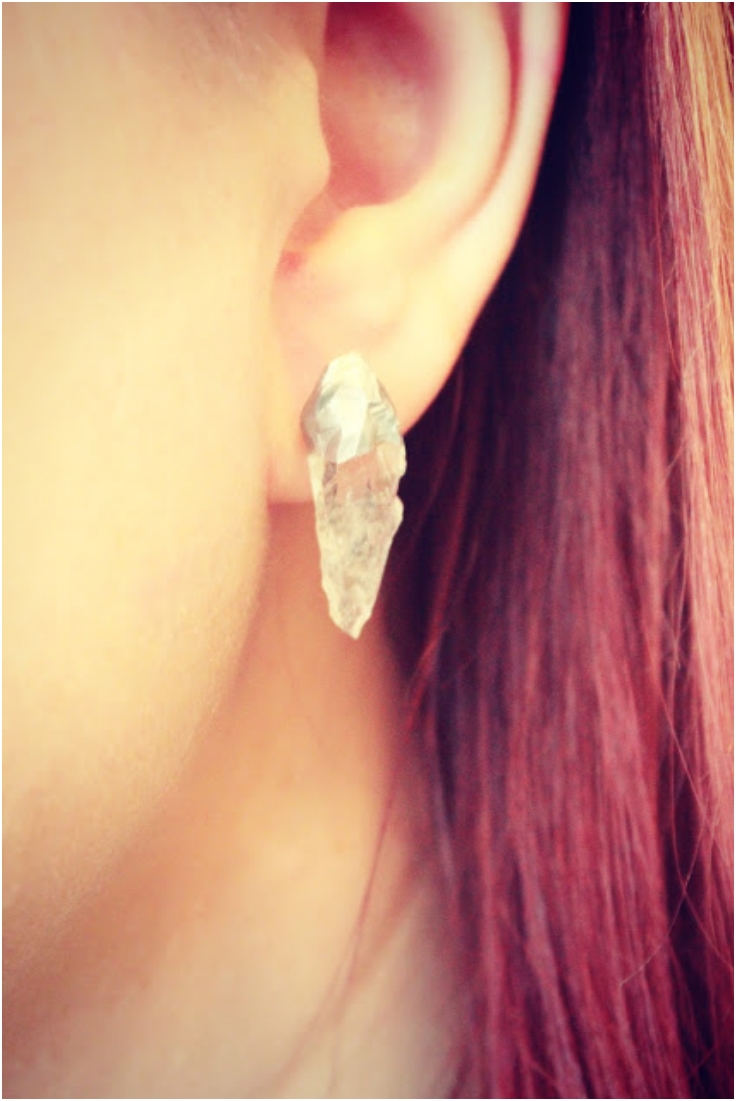 These are by far the easiest earrings you'll ever make that are suited for any occasion. Just dip the stone in metallic paint, glue it to some earrings studs and you're done.
via eatsleepmake.com
Crystal Point Necklace Tutorial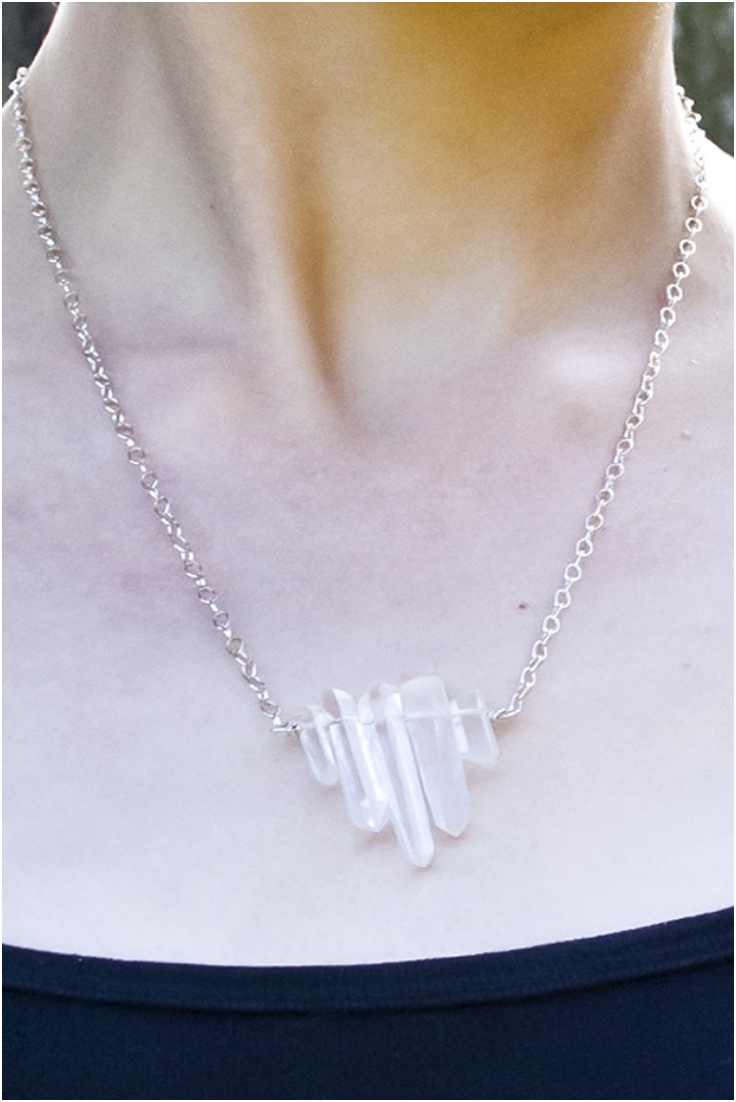 If you love wearing subtle jewelry, but not so small that you need a magnifying glass to see it, then this quartz necklace is the thing you've been waiting for. All you need are a few quartz stones, chain and pliers.
"Quartz" Glass Rings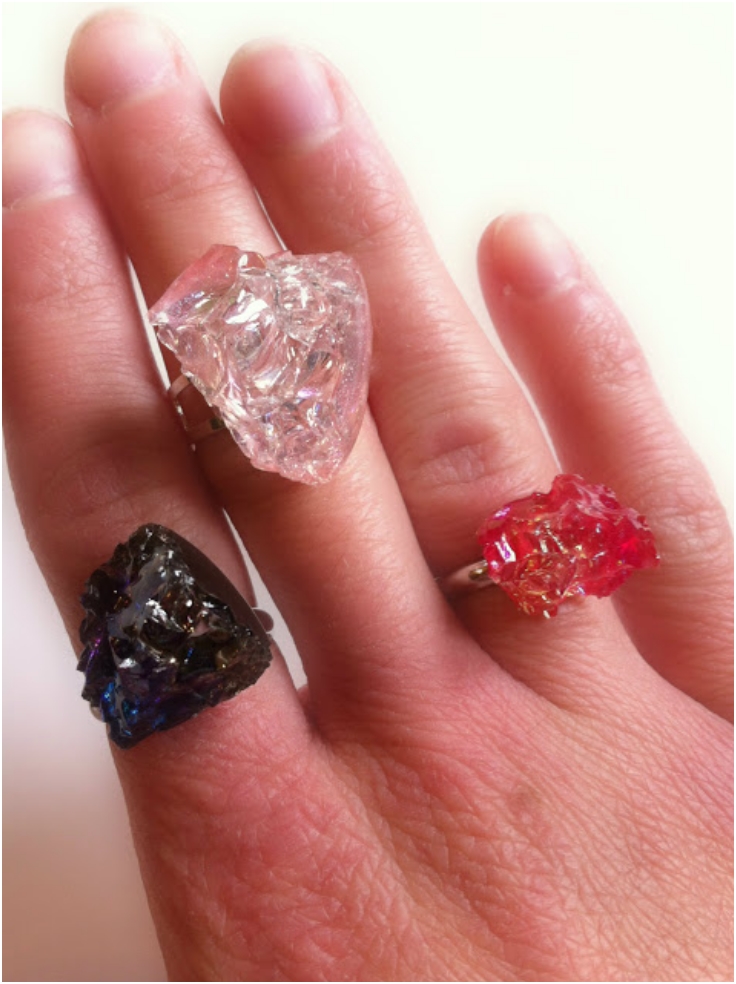 They might look like raw gemstone or rough quartz rings, but they are really a cheaper knock-off glass version. Still, they are easy to make and look absolutely gorgeous.
Bullet Shell Casing Necklace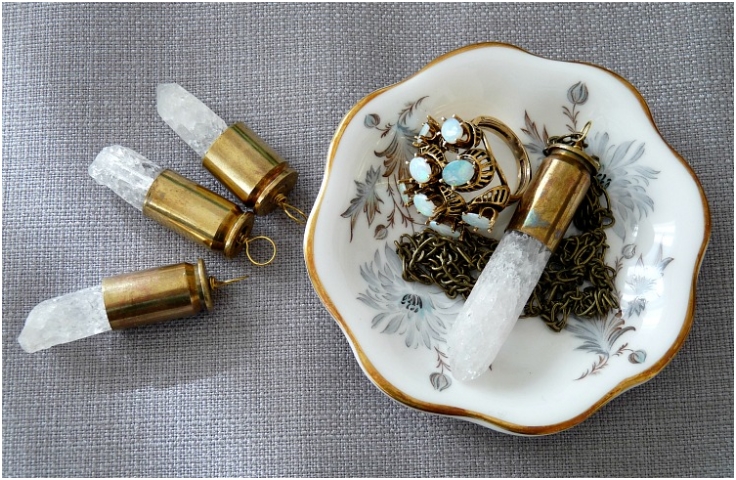 What an excellent transformation: from a destructive bullet to a peaceful and lovely necklace. We need more projects like this.
via dans-le-townhouse.blogspot.com 
Chunky Leather Bracelet Tutorial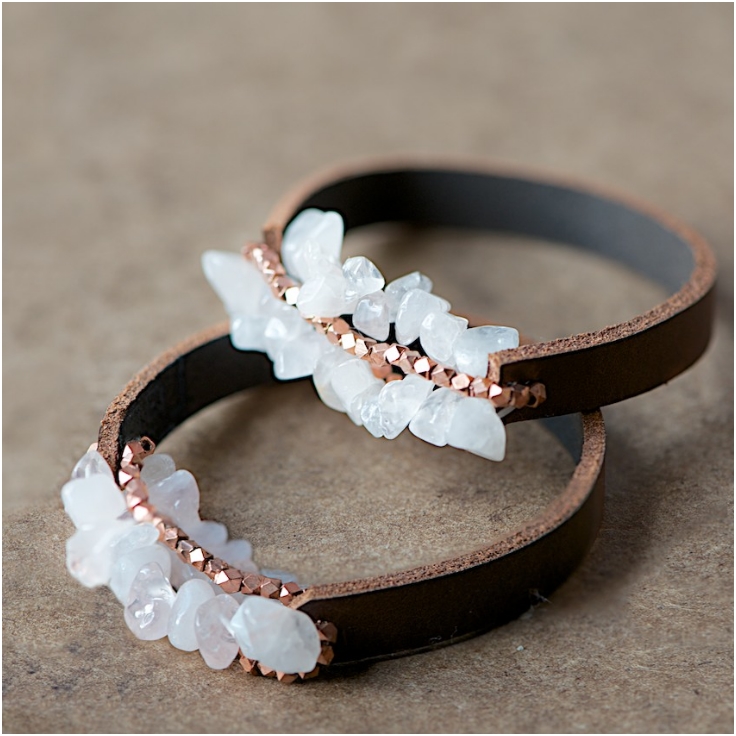 If you like the feel of leather, but hate how it looks, then here is how you can make even the ugliest leather bracelet into something wonderful. And you don't even need a clasp for this beauty, you just slip it on.
Quartz Earring Idea by Jamie Hogsett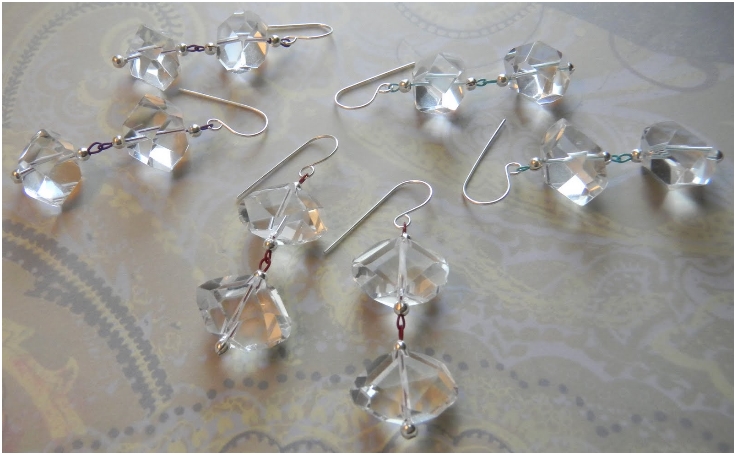 These shiny and sparkly quartz earrings will be perfect for the next cocktail party you attend. Gorgeous and elegant,with just two quartz nuggets and some wire, they'll be an excellent accessory for an excellent night out.
Gold-Dipped Wire-Wrapped Quartz Necklace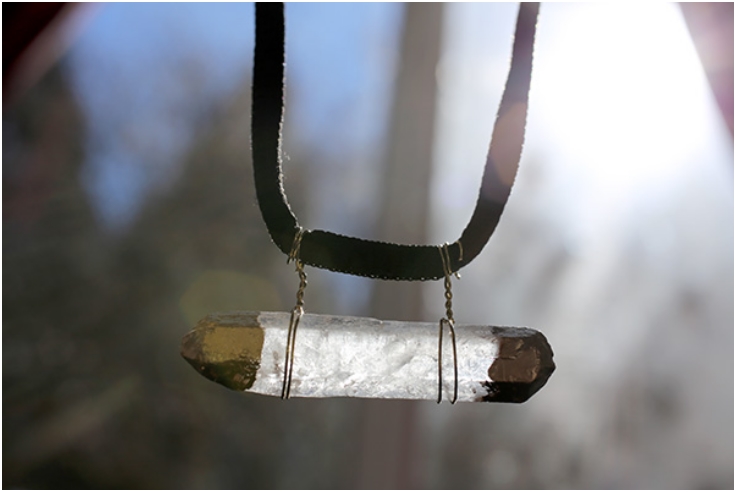 Another elegant and subtle way to adorn your neck. Just one piece of rough quartz with a dash of gold color and a simple cord to hang it from is all you need to accentuate your natural beauty.
via chic-steals.com
Wire Wrapped Ring

Make this amazing quartz ring with just a piece of wire and pliers. This is a simple and easy way to make yourself a lot of new rings.
Wrapped Quartz Bangle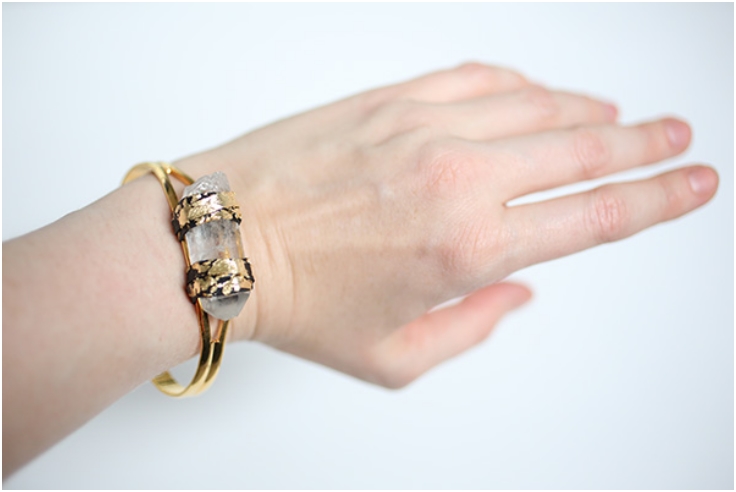 Can you believe that this bracelet has a price-tag of over 200 dollars? If you want to have it and still save yourself a ton of money, all you have to do is follow this easy tutorial. No one will know the difference.
via chic-steals.com 
Raw Crystal Necklace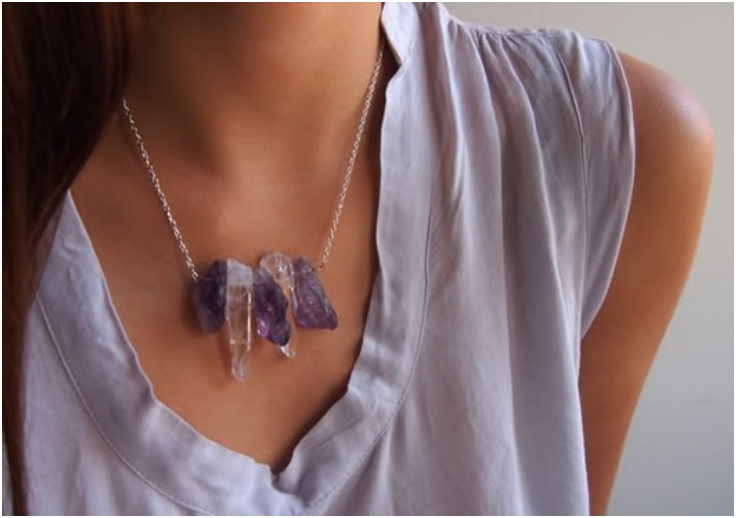 Sometimes you want a natural look and sometimes you want some color in your life. This is a necklace for every mood and occasion and you can make it in no time at all.