If you are an eyeglass wearer then you know that you have to be careful with the eye make-up. The glasses already draw attention to your face, so you have to keep your make-up tidy, defined, and perfect. It's not true that if you put on makeup it's a waste of time and it will hide behind them, just do it the right way and everyone will see your best feature. Don't have concerns about the mascara, if it smudges and brushes against the glasses – use waterproof mascara and curl nicely the eyelashes. If you want to wear strong colors, we recommend doing it by making an optical illusion wearing the correct color lipstick. You should keep the blush and the bronzer at a minimum. While you are applying your make-up, take your glasses on and off, to see how you're makeup matches with them. We hope you find these make-up ideas useful!
Make-up For Wire Frames Glasses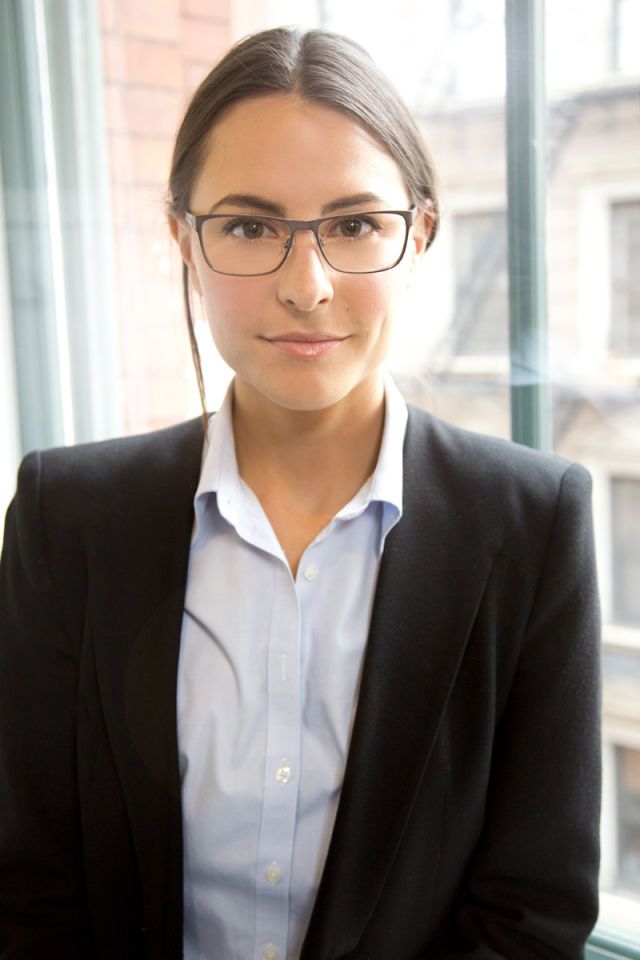 Tutorial via elle.com
When applying your makeup, you need to focus mainly on the eye area, keeping your lips rather soft with a nude shade gently applying it. This tutorial uses the Bobbi Brown Blush in Pale Pink for the blush, and Bobbi Brown Creamy Lip Color in Nectar; keeping the focus all around the eye area. The idea is thereafter to arch the eyebrows and add on a little eye shadow without any shimmer to complete the office look.
Make-up For Colored Frames Glasses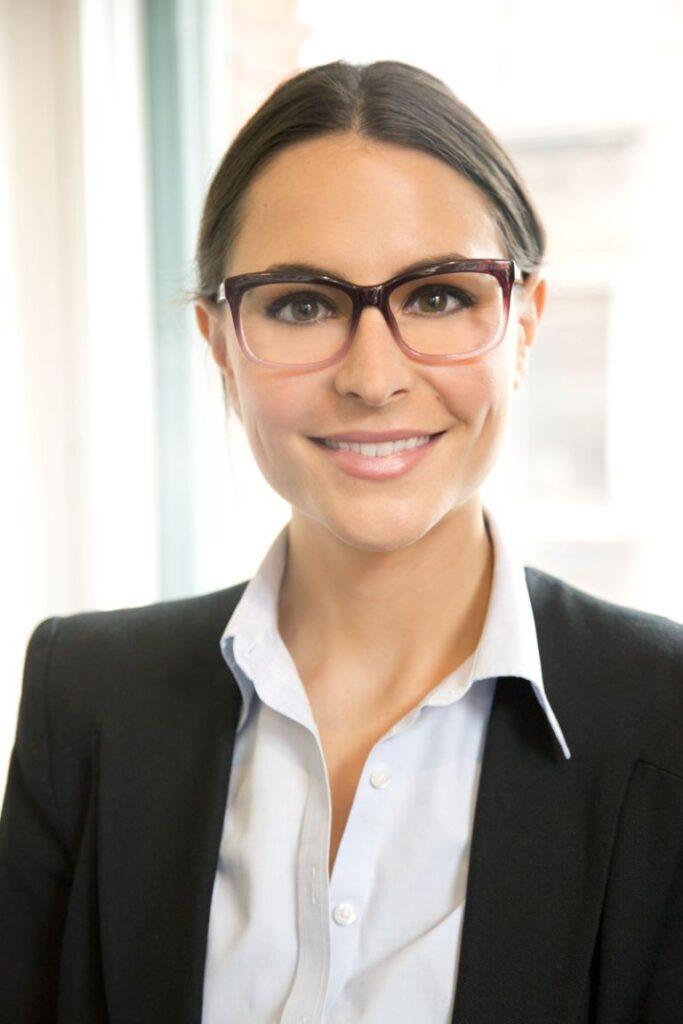 Tutorial via elle.com
Regarding the lips the same applies to the above, you must keep things rather simple, having all the focus not taken away from your eyes. Therefore, the same Creamy Lip Color in Nectar is used. The difference is in the eyeshadow part, where you must use something bold, especially with chunky colored glasses. You'll need to use the same base shadow as the first look, one that matches the lightest skin tone on your face but choose a darker medium shadow. And do not forget, a thicker frame means thicker eyeliner. Do not be shy with this principle.
Tortoise Shell Glass Frames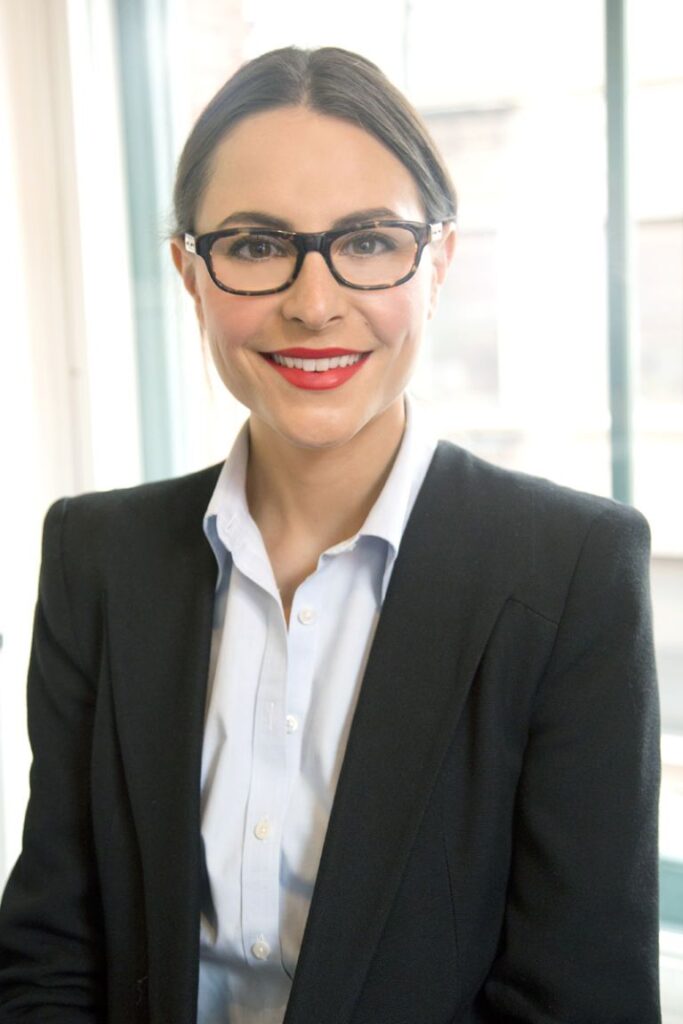 Tutorial via elle.com
This is where you may start to understand the difference between glasses and see where the difference could not be any further apart! On this occasion, the focus goes on the lips and the eye area will remain nice and subtle. The next time you buy glasses, understand which is more important for you personally. The lip or the eye area. Choose adequate glasses for what better suits your personality. Choose a bold lipstick whatever color it may, one best suiting your natural skin color of course, and choose a subtle shimmer for the blush, reflecting a little light.
Make-up For Crystal Frame Glasses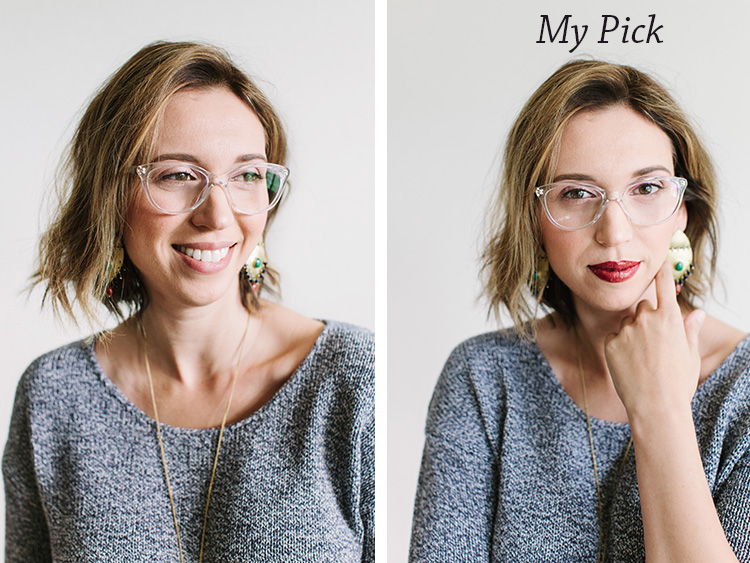 Tutorial via avestyles.com
Clear frames have been in the height of fashion for a little while now and are still to date one of the hottest trends and choices. These crystal frames would deserve a big statement in the lip department which will make them pop out in the open. These aren't for the reserving kind, but for those with little to do attitude with bags of self-confidence. Failing the lip area, especially nowadays wearing masks, simply add a bolder smokey shade of coral or even green to your eyes. Keeping color somewhere is the key.
Make-up For Arletty Frames Glasses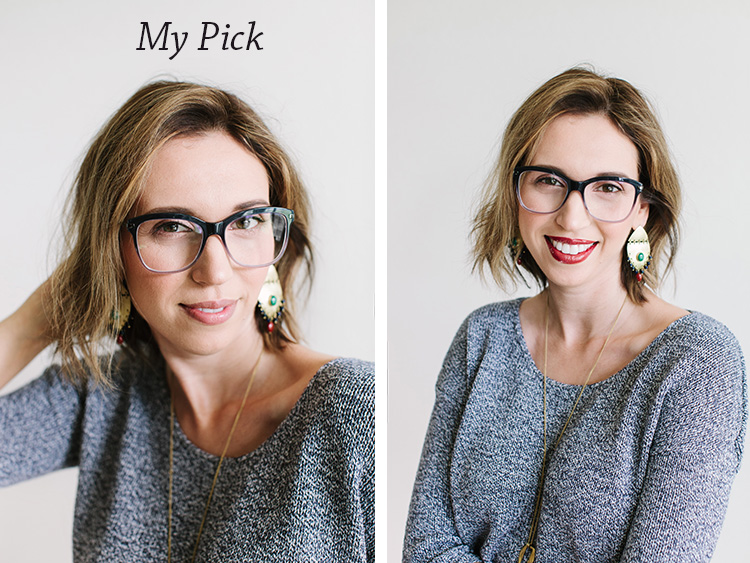 Tutorial via avestyles.com

This frame oozes with added masculinity that is a popular choice for many working women, and for those with an eye for fashion and details. They do make a huge statement when you wear them, especially with the oversized look. We love the icy gradient blue which you will have to include when applying your makeup. Ensure that the makeup goes well with the frames, and include warm hues like coral, pinks, and bright reds which go well with browns. Gray, blues, and reds with cool, purple undertones will go well with the likes of gray and blue frames.
Make-up For Vintage Rounded Glasses
Tutorial via lizbreygel.com
The thin wire-framed vintage glasses work a treat especially if you have a more angular-shaped face. Add vintage-style eye makeup, adding continuity to the look. What works even better in this instant, is that you are free to choose any color makeup, and style and chances are you will find your perfect makeup match. Experiment with eyeshadows and eyeliner style. Fill your eyebrows with pomade, making them nice and thick, setting them in brow gel.
Make-up For Cat Eye Framed Glasses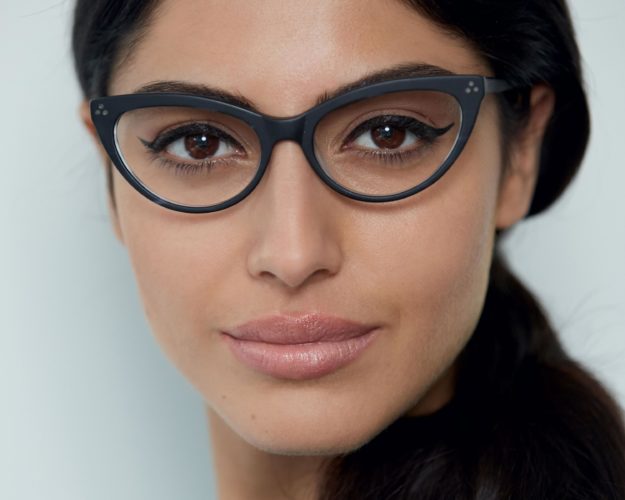 Tutorial via specsavers.co.uk
Cat-eye frames, cat eye makeup. Simple as one two three! What you want to do is to have the perfect cat-eye flick which has been the trick for so many years and one of the oldest, still standing pride today. It is universally flattering and one worn with total control. After all, the style was the big favorite of Marylin Monroe and Audrey Hepburn that remains the staple of make-up artists today. If you were to follow the step-by-step carefully, you will realize that yes, it does demand technique, but that it is also achievable by us all.
Make-up For Futuristic Framed Glasses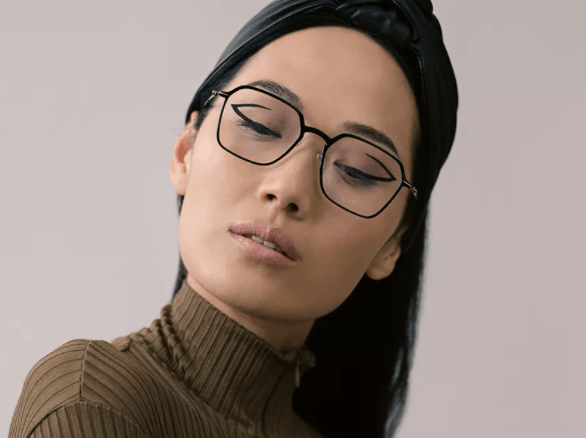 Tutorial via silhouette.com
The playfulness of hexagonal glasses is far and beyond anyone's imagination regards to how far out you can go with makeup. It is almost giving you the blank canvas even those not wearing glasses would never be able to get away with. If you have a little eccentricity to your style, then these surely are a must. Your personality and style will pop straight out giving you instant recognition and unique style to your being. These glasses styles could well be the most timeless, daring the unthinkable!
Colored Lenses And Rimless Eyeware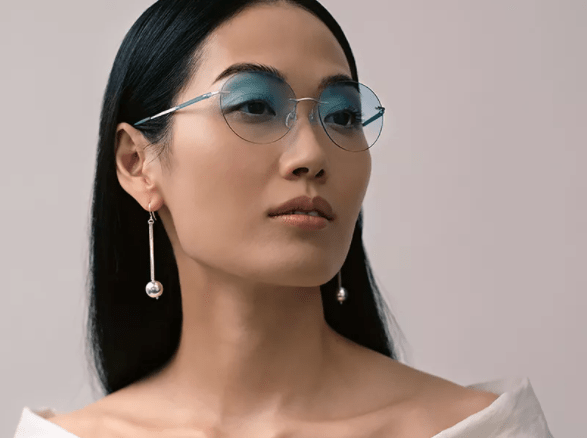 Tutorial via silhouette.com
Dare to be different? Be bold and embrace being unique and personally, love yourself the more for it. Pairing blue eyelids with the nuanced colors of these rimless eyeglasses will show off the natural radiance of your eyes. Apply a gentle lip gloss on your cheeks and lips adding a highly elegant finishing touch.
Natural Make-up For Framed Glasses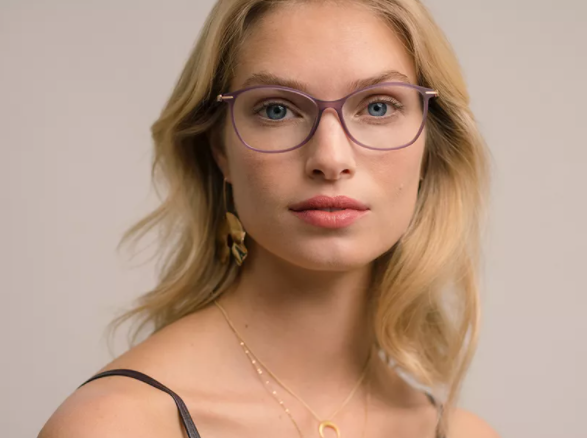 Tutorial via silhouette.com
If you are not one for wearing a lot of makeup and wish to let your beauty speak for itself, alongside your frames, then this is the one for you. The main focus here is the glasses and your natural self without having to spend half an hour in the bathroom all the time. Even though it does make us feel great and mighty! Let your skin tone be radiant and flawless by using a good moisturizing cream and a good foundation. Add a touch of blush and a little color on the lips and you are ready to hit the streets.